Top 10 Family Friendly Fall Weekend Getaways in the Northeast. Throw on a Sweater and get ready to spend the day out in nature and evenings by the fire side. These getaways are great for a weekend but you can easily spend a week if you have to exploring the area and enjoy fall color and other fall activities.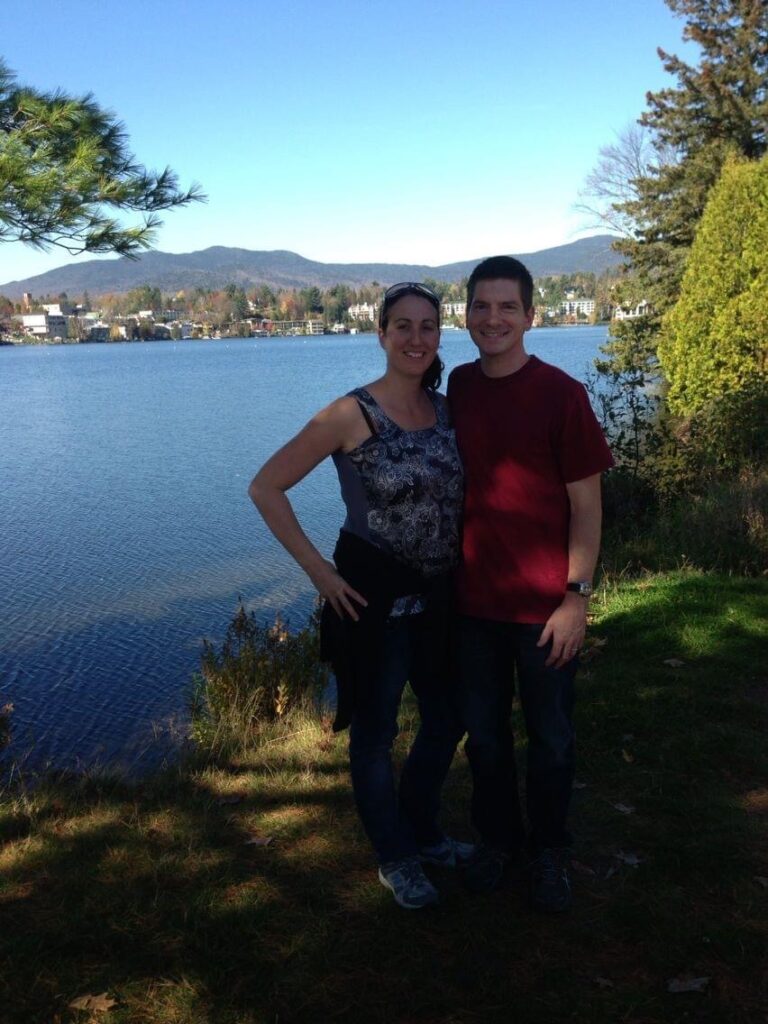 Lake Placid is a year round destination but Fall is the perfect time to visit for hiking and fall foliage. Lake Placid is a quaint village with wonderful shops and restaurants, perfect for strolling down on a crisp fall afternoon.
If your looking for some relaxation head to the Mirror Lake Inn and Spa or enjoy and indoor swim if you select one of accommodations that offer one, such as Mirror Lake Inn of the Hampton Inn. Both also offer fire places with Mirror Lake's indoors and Hampton Inn outside. There's a small play ground by the public beach which is a nice stop if your visiting with kids and there's a paved side walk around the entire lake which is a great walk for everyone.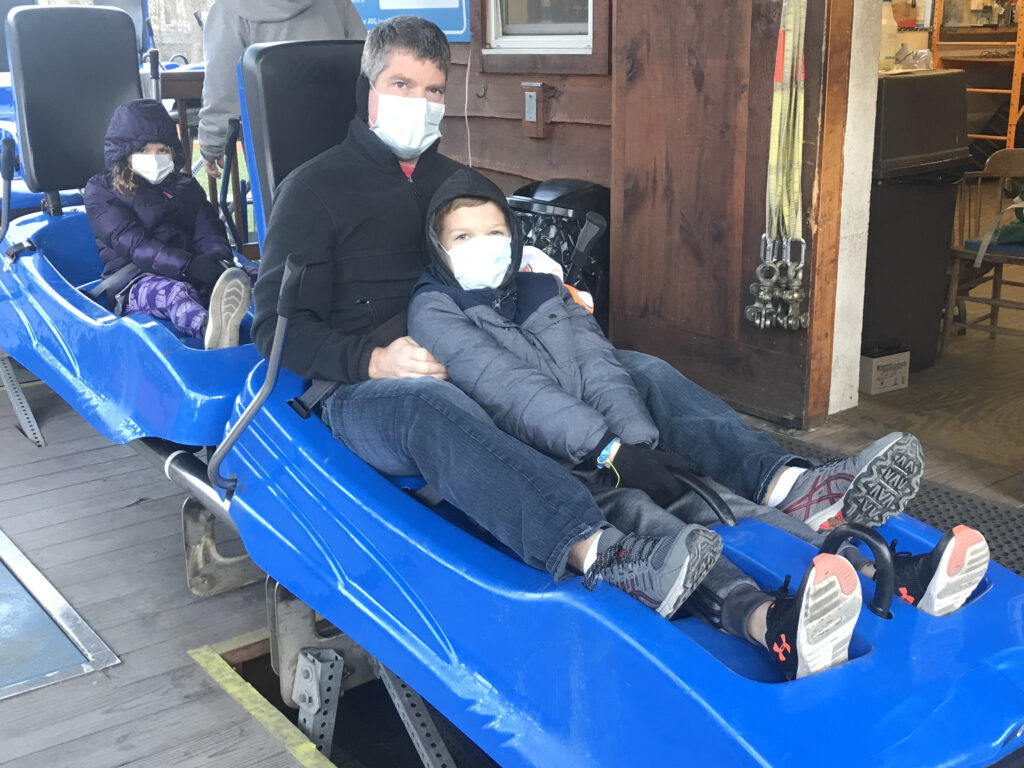 Poconos offers beautiful mountain views full of fall color. Camelback Lodge is a good option for families as it offers an indoor water park which is perfect break from fall hiking. There's also many other fun options including a mountain coaster which is a fun way to view fall foliage.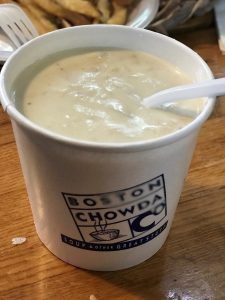 Who doesn't love some warm chowder in the fall? Boston is wonderful in the fall and no to hot for walking around the city. If the weather isn't nice, there several great museums to visit and the crowds are much lighter. Head to the Boston Aquarium, Boston Science Museum or Boston Children museum then head to Faneuil Hall where you can have a Boston Chowder Tasting at a variety of food stalls including our favorite Boston Chowda Co.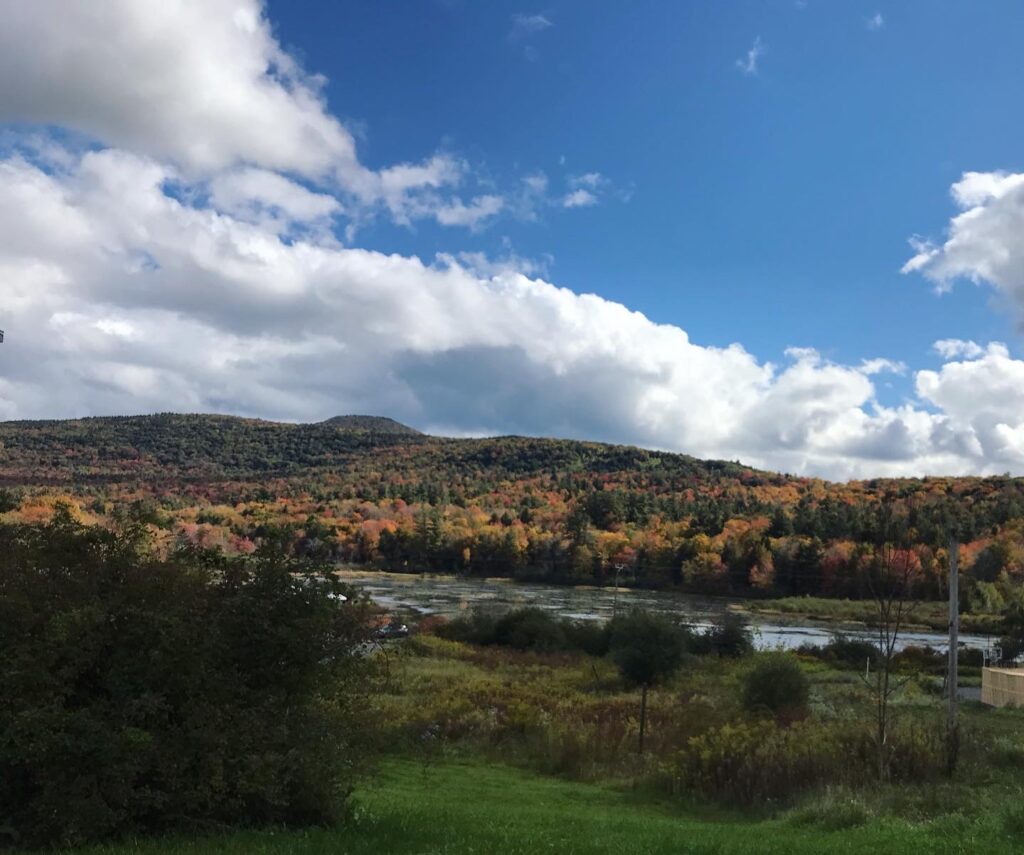 The Catskills are beautiful and very peaceful however, during peak foliage it can get a little crazy. There's definitely ways to avoid the crowds such as staying in town or simply avoiding the most popular spots. There's also a nice bike trail and play ground if your looking for some low key family friendly activities.
6. Hudson Valley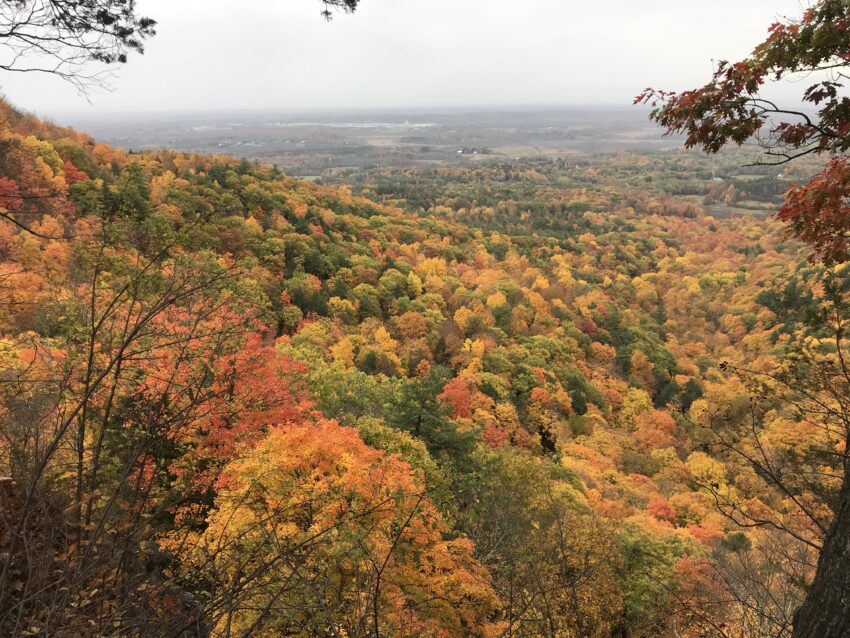 The Hudson Valley is my favorite place for fall foliage. Not only because its close to home for me but because it's easy to get some beautiful views with out fighting crowds. Thatcher Park has a look out that doesn't require hiking but also offers some wonderful family friendly hikes as well as a high ropes course. Near by are plenty of options for apple picking, pumpkin patches and other fall fun such as at Ellms Farm.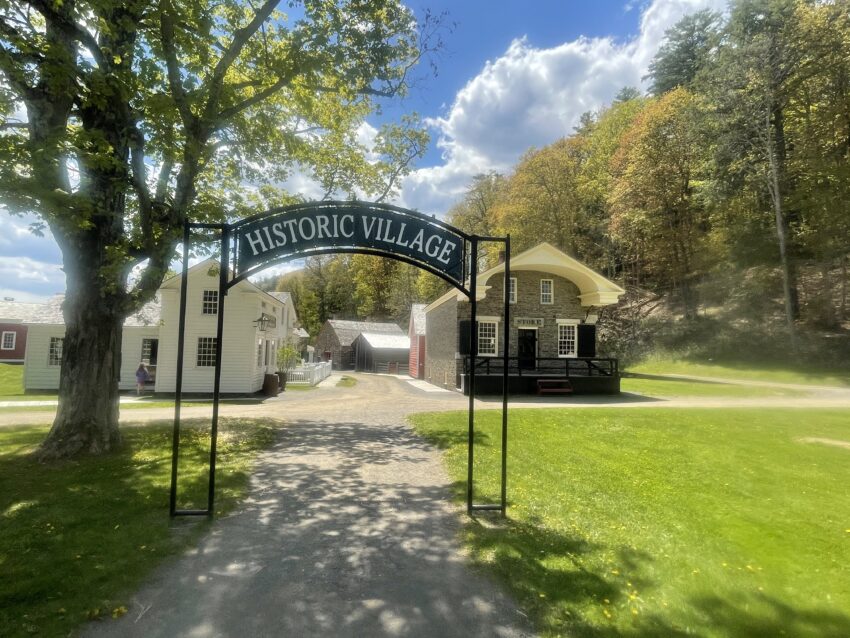 Fall is a bit more quiet in Cooperstown once the summer crowds died down. It returns to it's quaint little village setting where you can stroll the shops on a beautiful fall day. The farmers museum is fun for the family and the outdoor setting is perfect for the fall. If the weather isnt great you can head to the Baseball Hall of Fame. You can enjoy Fall Foliage around Cooperstown as well as the drive out. On your way up to Cooperstown stop in Fly Creek for some fall fun.
4. Washington, D.C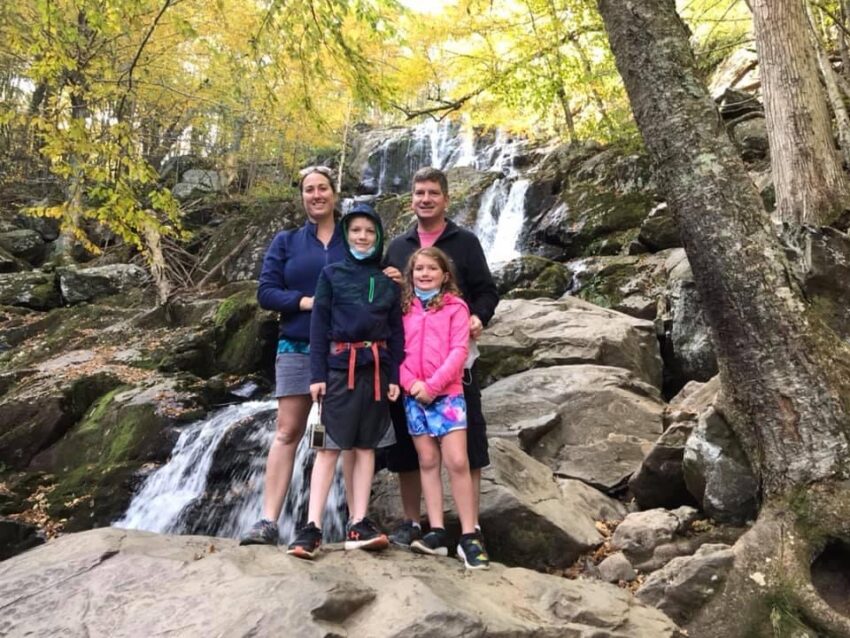 When The heat breaks it's a great time to head to DC to see all the sites. When the weather isn't ideal there's plenty of museums to check out. DC is a wonderful budget trip with the Smithsonian and monuments being mostly free. There's also several nice National Park sites near DC you can check out including Shenandoah National Park which is great for fall foliage viewing.
3. New York, NY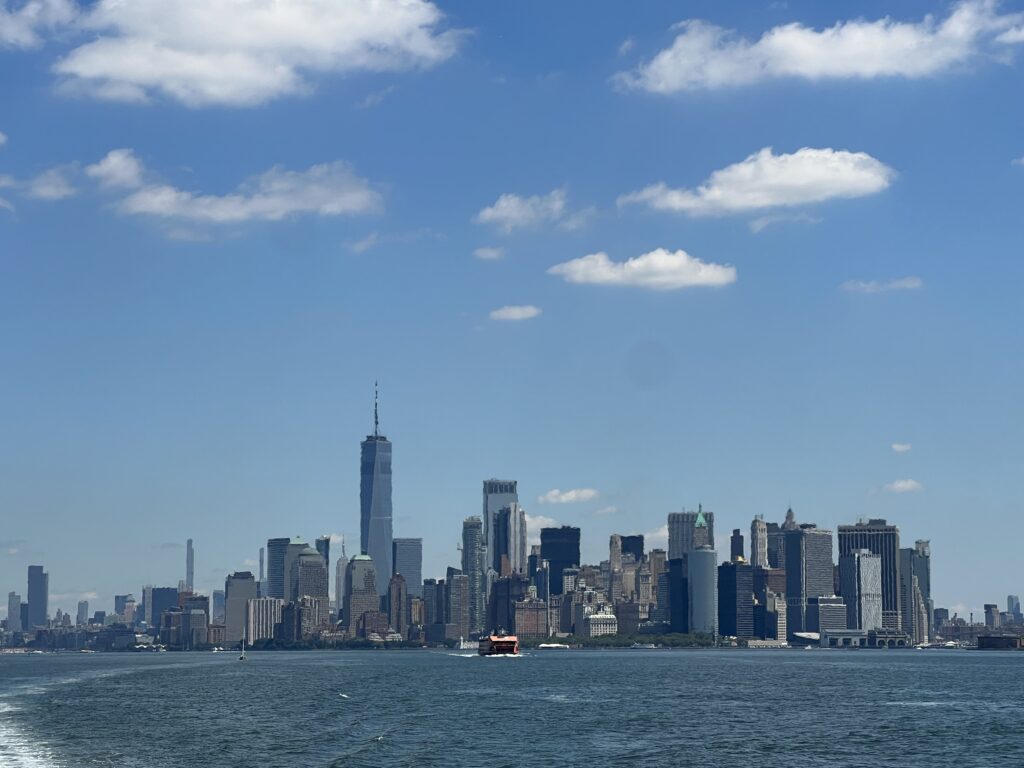 New York is fun to visit any time of year but fall is the perfect time between summer and Christmas crowds. It's not to hot or cold to walk longer distances so you can spend more time outside strolling the sites. There's of course many indoor museums and other entertainment options if the weather isn't idea. You may not get the typical fall activities in the city but you will be able to enjoy all the sites and entertainment with low crowds and pleasant weather.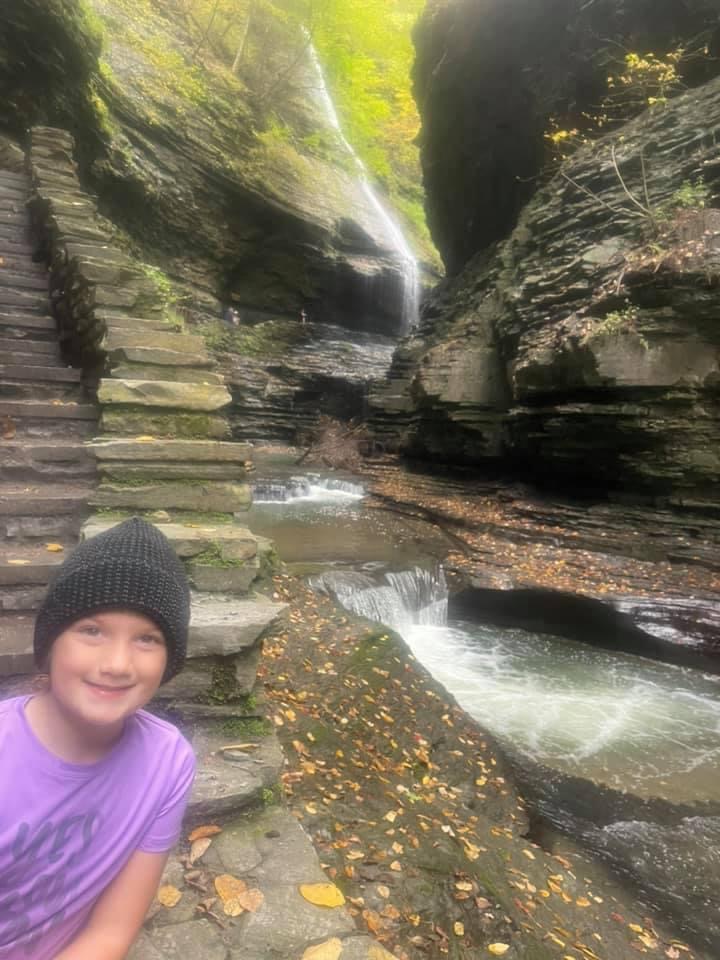 The Finger lakes is a romantic getaway but it's also wonderful for families. There's some fun family hikes, beaches, and even family friendly wineries. Our favorite stop was a dairy where we all enjoyed a cheese sampling and the animals. Head to the corning glass museum and enjoy a glass blowing class.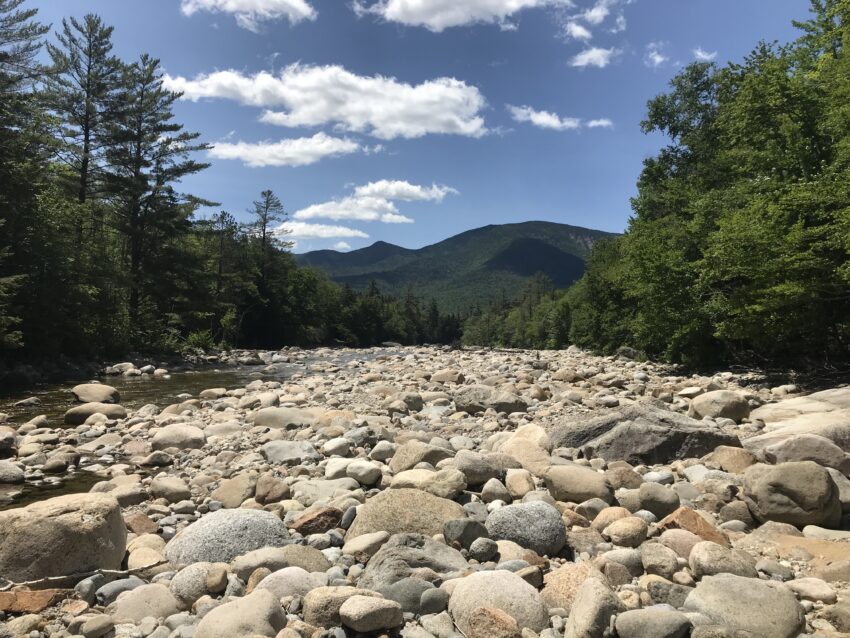 The White Mountains of New Hampshire Particularly the kancamagus highway is the Best Place to view Fall Foliage in the Northeast and possibly the US. It's absolutely stunning. The highway can be very packed especially on weekends so be prepared. It's a great area for hiking and visiting covered bridges. Head to the top of Mount Washington if weather is favorable.
Top 10 Family Friendly Fall Weekend Getaways in the Northeast
Top 10 Family Friendly Fall Weekend Getaways From New York. Whether you want to relax at a spa or fire side while enjoying the fall color or out hiking in nature there's a great fall escape waiting for you.
Follow Affordable_Family_Travel on Instagram
Make sure to like AffordableFamilyTravel.com on Facebook to get all the latest updates. It's also where I post my Dash Deals that are time-sensitive.