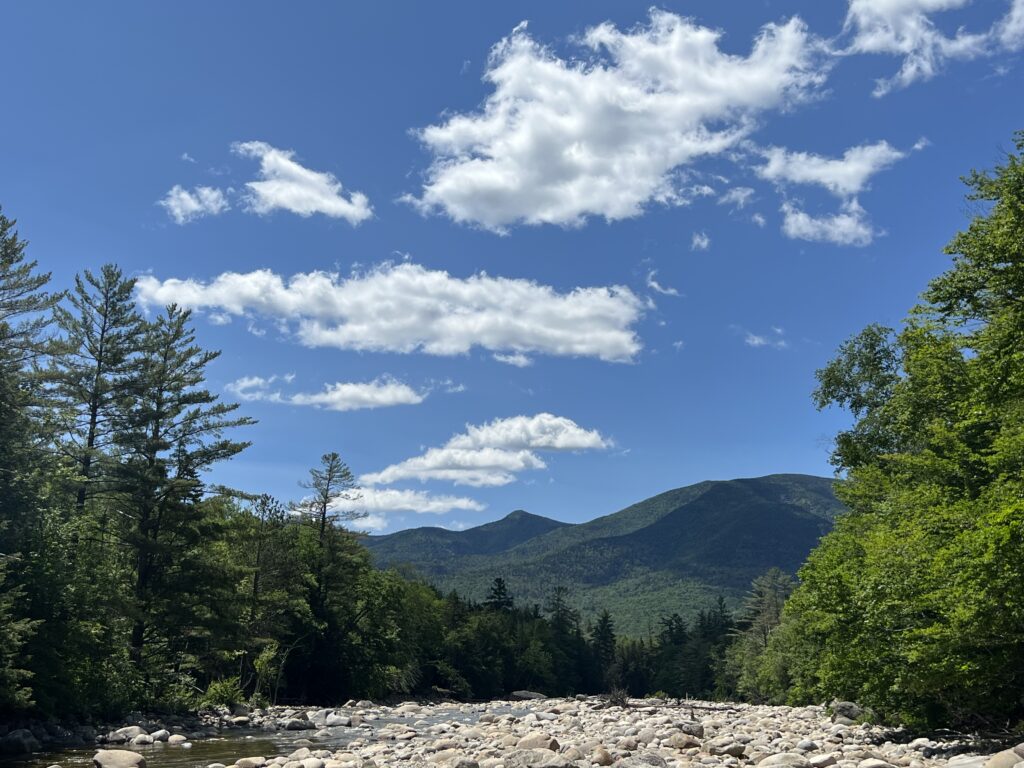 White Mountains National Forest Itinerary and Tips can help you plan a wonderul trip to New Hampshire. The White Mountains National Forest is one of the most underrates National Park Sites in the Northeast. This itinerary is based off 3 days but there's still plenty to do for even a week long vacation.
Tips
Travel both east and west on Kancamagus Scenic Biway (NH 112) as the view is different.
Travel on NH 302 through the White Mountains is very scenic so don't skip it.
If you can only make one look Kancamugu Scenic biway east and NH 302 west is the best circle to make.
Pack smores including sticks it's a fun thing to do in the evening if you have a fire pit.
Some parking spots are free others charge a $5 fee but if you have the America the BeautifulNational Park Annual Pass or other National Parks pass your parking is free.
If you have a Fourthgrade you can get a Free National Parks Pass through the every

kid outdoors program

.
Accomodations on a White Mountains National Forest Itinerary and Tips
Camping
Camping is available inside the national forest and there's many options. Visitors who wish to make a reservation for a campground on the White Mountain National Forest must reserve their site(s) on Recreation.gov. Some of these sites also have cabins available for rent.
Hotel
Quality Inn, Plymouth NH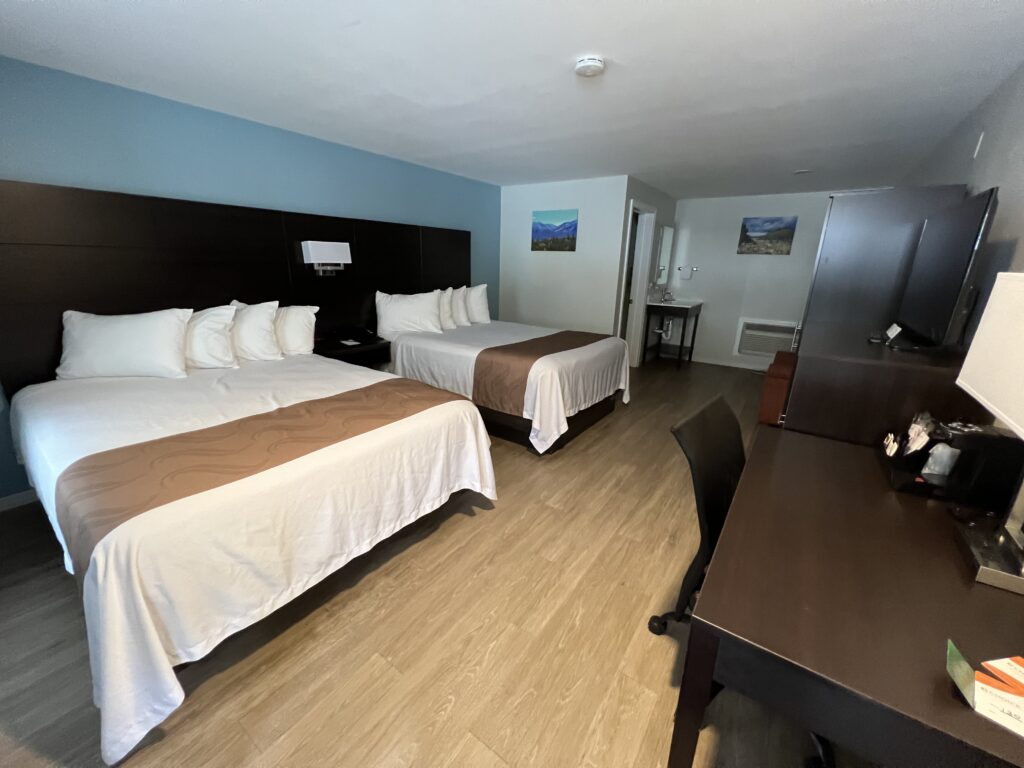 The inside of the rooms were remodled although the bathroom walls and door needed some cleaning. Overall the room wasn't bad. It is a motel and the sound between walls and outside could clearly be heard. I now travel witih my Bose earplugs so sound isn't usually an issue for me any more and my family mostly sleeps through anything. It's a great location for the White Mountains. Breakfast was grab and go prepacked things but included breakfast sandwhiches and make your own waffles which was nice.
Fairfield Inn & Suites Lincoln, NH
This was a nice hotel stay. The rooms are specious clean and comfortable. No sound issues. They have a fire put outside and we brought our own smores. the indoor pool was small but only had one other family come in near the end of our stay. This hotel is a bit further maybe an extra 20 minutes out of the way so it's not quite the perfect location but it's still not a bad drive. The hotel it's self was more comfortable than the quality inn. breakfast was much busier and included make your own waffles, a really good prepacked crustless quiche , omlette sausage and more.
1-3 Day White Mountains Itinerary with Kids
If the Mount Washington Autoroad is on your bucketlist, you will want to make sure your itinerary is flexible as there are days the weather conditions close the road or restricts drivers to only half way up. I recommend planning it for the start of your trip so if it doesn't happen the first day there may be other oppotrtunities.
Day 1 : White Mountains National Forest Itinerary and Tips
Franconia Notch State Park
The Basin Trail in Franconia Notch State Park is a great family hike that is also dog friendly. We didn't make it the entire distance as the trail is full of roots and rocks so it's not as easy as the label says it is. It's an out and back trail anywayso you can go as far as your able and turn around. The return is down hill and much easier so it was very easy getting back. Realizing that we may have gone a little further. we got to see the water falls and our favorite was sitting out on the large granite boulders taking in the scenery.
Lost River Gorge and Caves
I was hesitant to visit the Lost River Gorge & Boulder Caves because of the price. It seemed sill to pay for hiking when we can do it for free especially the cost of $22 a person when we have visited Watkins Glen State Park in NY for free with our State park pass. But my husband felt it was different and it absolutely was. The total was $104 for 4 of us and was well worth it with the kids. The boulder cabes were a lot of fun especially for the kids.
We haven't experienced anything like this being able to explore withing boulder caves but feeling safe enough as the routes are planned for your. This was a really fun adventure and one of the highlights of the trip. I am not sure if adults alone would love this as much or feel the value was the same. We were able to do many of the coves with the kids but it's not something I would have done with out the kids as im pretty claustraphobic. Showing my kids I wasn't afraid was my only motivation to go through the boulder caves.
Dinner: Woodstock Inn Brewery
We headed to the Woodstock Inn Brewery. We enjoyed the beer and their rootbear float too. The food was ok. The BBQ sauce on the ribs was too s weet. the kids cheese pizza was a bit tiny. I enjoyed my scallops but was missing something to enhance the flavor. We didn't eat out anywhere else so it's hard to compare to what else is available. This place gets good reviews but I think I would recommend trying something else if you are looking for a great meal. if you want to enjoy some good beer and maybe some food to go along with it this place is a good option.

Day 2: White Mountains National Forest Itinerary and Tips
Elephant Rock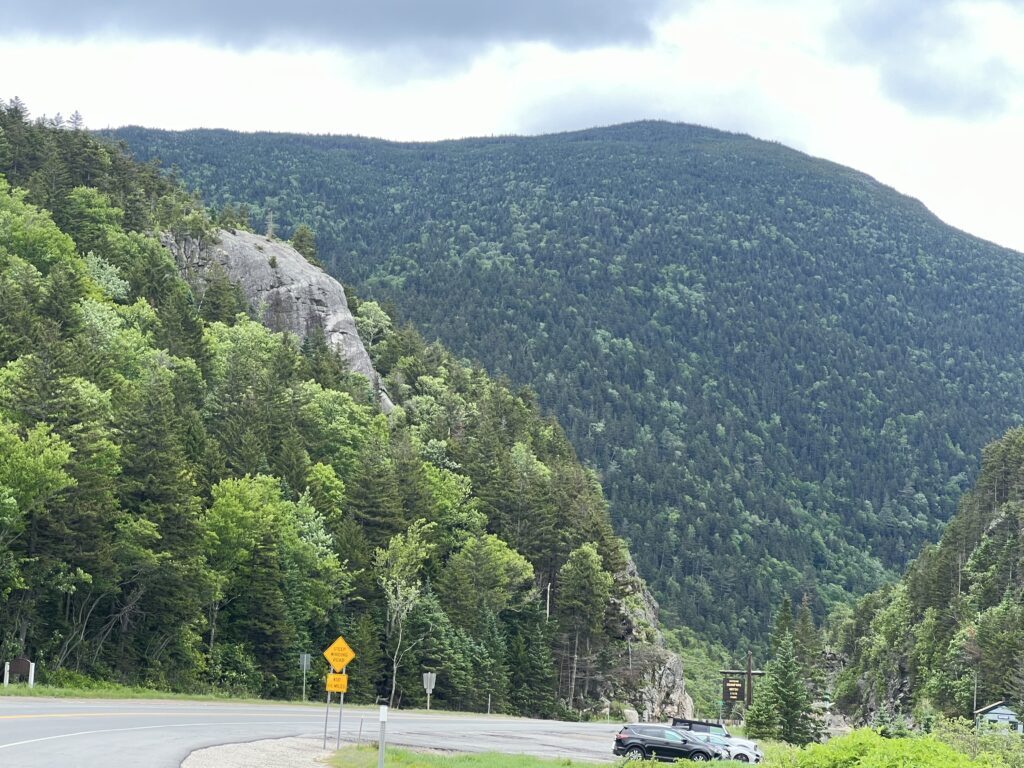 Heading down 302 you pass by Elephant Head which is a rock formation at the northern end of Crawford Notch. There is a short hiking trail leading to the top of the rock, from which you see a wide vista of the Crawford Notch area.
Scenic Drive
As you drive through Crowford Notch you will pass by several hiking trails and Covered bridges. We didn't stop for a hike but did drive over a couple covered bridges.
Mount Washington Auto Road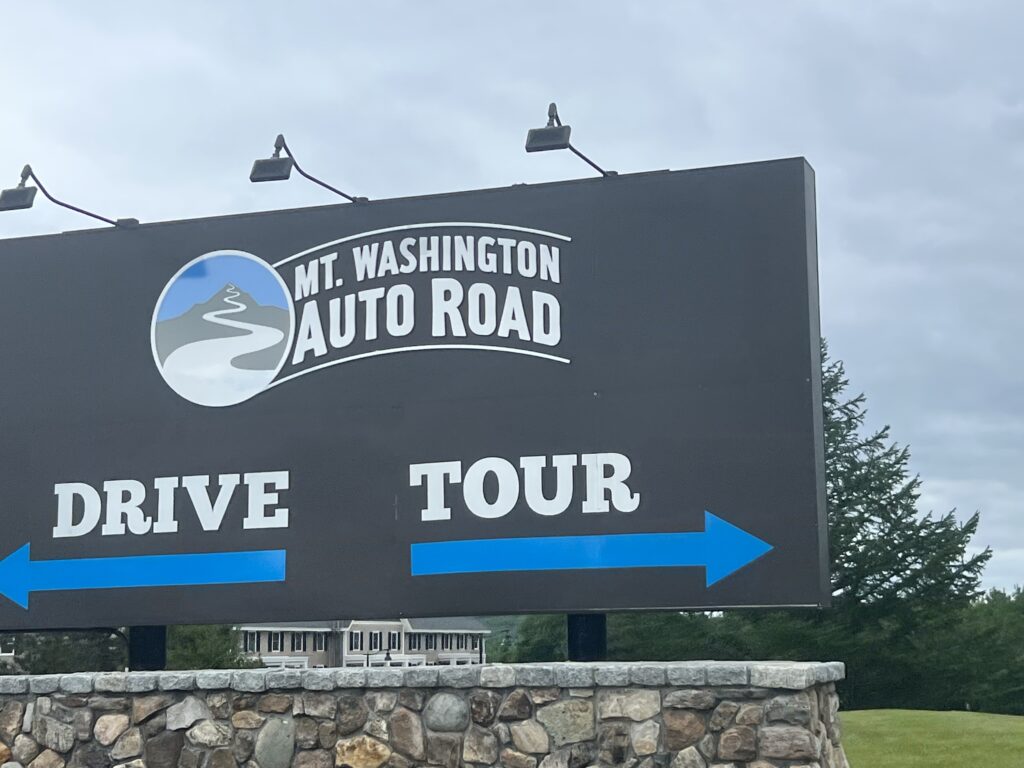 Continueing down 302, you will pass the cog train side of mount washington and continue on untill you reach Jackson, NH and head north toward the Mt Washington Autoroad.
We didn't have luck at the time of our visit the road was only open half way as they had a summer storm creating snow and ice on the upper part of the mountain. The price to drive up for our family of 4 was over $80 and the half price offer of $40 to go half way just didn't seem worth it. We will be back again and will take our chances next time.
If you have time left in your day you can head back to Crowford Notch area for a hik eor head south to NH 112 Kancamagus Scenic Biway.
Day 3 White Mountains National Forest Itinerary and Tips
Kancamagus Scenic Biway (NH 112)
The Kancamugus Scenic Biway takes you through the southwern part of White Mountains. I recommend driving it both ways as the views are very different. There's plenty to do for a couple days so even if you travel through it on your return from Mount Washington you will likely want ot head out the next day or two so you will be able to enjoy the scneery both directions.
Lower falls
The Lower Falls is an easy stop as you can view the area just a short walk from the parking lot. It's a popular spot and you will see many climbing on the rock as the river carves inbetween a section of the large granite boulders. I definitely recommend this stop.

Covered Bridges
As mentioned above thre are many covered bridges in the area and while it wasn't even on our bucket list we passed over 2 during our road trip. New Hampshire has 55 historic covered bridges you can visit.
Mount Mountain Mineral Site
This stop requires some planning. Make sure to pack or purchase your mining supplies before you head out on your trip if you want to experience the mineral site. You will need a hammer, chisel and goggles. maybe gloves. dont forget a bag to carry your findings. We ound some cool pieces and the kids really enjoyed it but I think there were defifnitely families who were set up to make a day of it and likely were more successful.
Lincoln Woods
We enjoyed this trail mostly woods along the river but my favorite part was the views of the river bed wit the mountains in the distance.
There's places along the highway where you can stop and easily access the river bed to explore. This was one of our kids favorite experiences. Just remember to stay out of the water and don't risk crossing (even over using rocks) where there is a strong current. We saw the rangers warning sign and it was a good reminder especially with kids who are lighter and can easily be swept away. The good news is there's definily places where the water is calmer where you can explore on the rocks.
Little red school house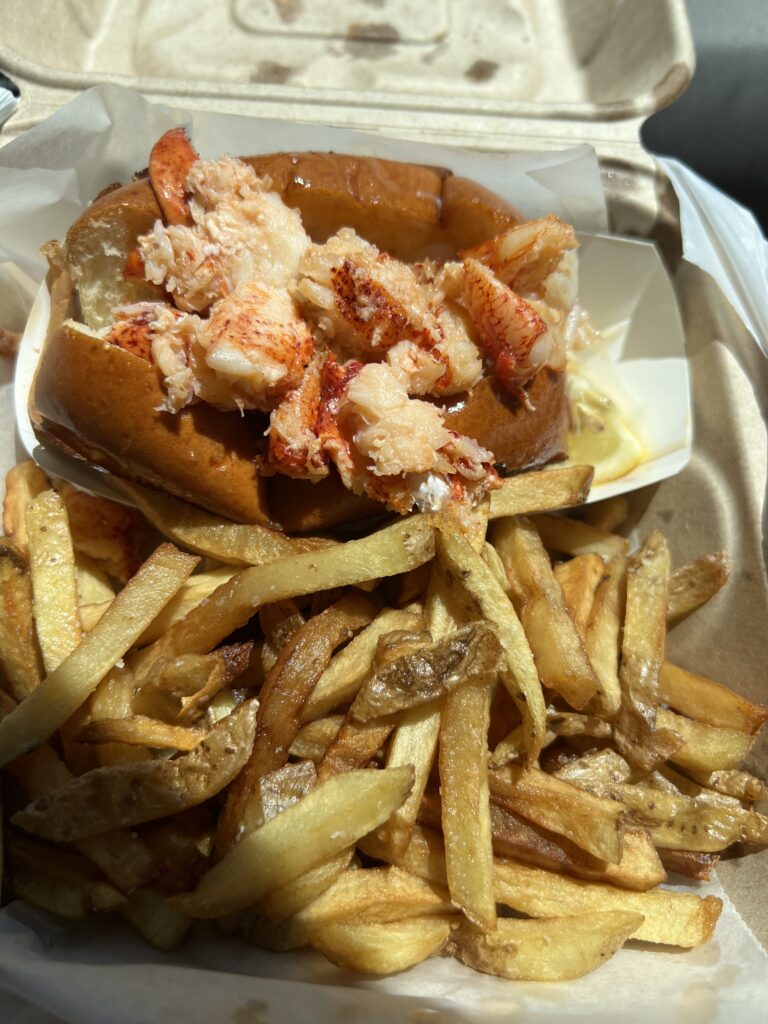 I highley recommend eating here. The lobster rolls were fantastic. one of our top 5 ever. the roll was buttery but not greasy as was the lobster meat. the hand cut fries were fantastic. there's also a nice view at the picnic tables outside. This stop isn't too far from the Kancamagus highway so it's a good option for any day, even your first night.
White Mountains National Forest Itinerary and Tips Review
White Mountains National Forest Itinerary and Tips: The White Mountains National Forest is mangificently underrated. When we think of the best Northeast National Parks, National Forests are often forgotten. If you are heading to New Hampshire or looking to explore National Park sites in the Northeast this should absolutely be on your bucket list.
Follow Affordable_Family_Travel on Instagram
Make sure to like AffordableFamilyTravel.com on Facebook to get all the latest updates. It's also where I post my Dash Deals that are time-sensitive.