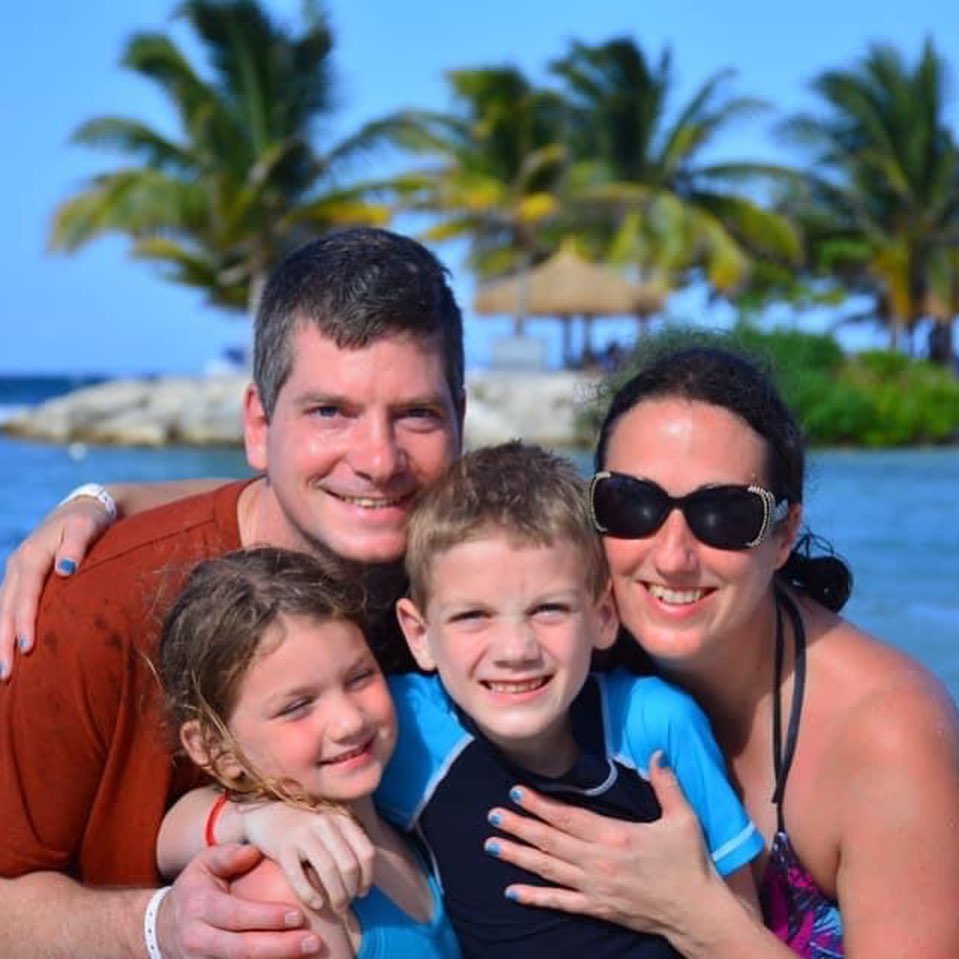 Join us as we share Budget Travel with Kids. Finding Cheap Family Vacations can help you enjoy time with your family and even more vacations.
While Affordable Family Travel can mean different things to different people we can help you find ways to travel with tips for saving for and saving on travel. Affordable Family Travel is Travel Adventures of 2 full-time "Nine to Fivers" with 2 Kids age 7 and 9 years old. Sharing our experiences, tips, and ways to travel more for less. I also share my experience with Family Travel Hacking and how it can be different for families. We hope to inspire families to seek new adventures.
About Me
My name is Nicole and I'm a full-time working mom with a passion for planning and traveling with my family. I love food, wine, culture, beach destinations, and animals. We enjoy smaller towns and villages but recognize the amazing culture that often can be found in larger cities. We have a huge Disney fan in the family and the kids enjoy it too.
We prefer midrange hotels but are happy to save with a clean comfortable budget hotel or splurge on a luxury hotel. I love utilizing travel hacking to help our family travel more. Favorite places I have visited include South Africa, Hawaii, Italy, Australia, and New Zealand. Travel goals include Antarctica to visit my 7th continent. Galapagos and African Safari. Our favorite budget trip is Jamaica Holiday Inn All-Inclusive Montego Bay
Why Affordable Family Travel
Travel is important to me. Our time away together as a family creates lasting memories and changes the way we all view the world around us.  It's wonderful to get away from daily responsibilities and focus on each other and having fun.
The more affordable family travel is the more often we can do it. When we started travel hacking our lives completely changed. We went from 1-2 big vacations and a couple of weekend getaways to a handful of big adventures and many weekends away. We visit the Caribbean and Florida several times a year, 1-2 international trips a year, and lots of weekends away. It has been so life-changing, I hope to share our experience with others and help them travel more as well.
Check out what we learned traveling on 12 trips in 12 months.
Whatever your budget or your dream is we can help that travel dream become a reality. Affordable Can mean very different things to different people. The goal of affordable family travel is to help you reach your travel goals within what your definition of affordable is. Join our AffordableFamilyTravel.com crew and we can chat about what your travel dreams are and ways you can find an affordable way to get there.
For us Affordable means Value. When deciding if a trip is affordable, we factor in what's included in the cost of accommodations and if there's access to affordable food and entertainment on or nearby. We can find an expensive hotel to be affordable because it includes activities that keep us entertain and that sometimes would cost more separately than what the resort costs.
Follow Affordable_Family_Travel on Instagram
Make sure to like AffordableFamilyTravel.com on Facebook to get all the latest updates. It's also where I post my Dash Deals that are time-sensitive.