The Best National Parks in the Northeast can be the perfect family vacation. National Parks are some of America's most beautiful places. They are great places to visit with kids and can be a very affordable vacation. Include one of these National Parks in your next Northeast family vacation for a fun outdoors trip. National Parks have a wonderful Junior Rangers Program that provides educational activities within the Park. National Parks also offer Kid-Friendly Hikes and many more activities.
American the Beautiful National Park Annual Pass & 4th Graders FREE
The National Parks offer an America the Beautiful pass which is an annual pass good for 12 months and allows free access to hundreds of National Parks, historic and other sites. Utilizing the pass is a great addition to a cheap family vacation. If you have a fourth-grader in the family they can get a free pass through every kid in a park program.
The Western National Parks such as Yellowstone, Yosemite, and Glacier National Park as well as Utah's Mighty 5 tend to get a lot of the glory. But there are some really great National Parks and Sites in the Northeast. Many of these Northeast National Parks can be a full week vacation but could also be a weekend getaway.
These National Parks may not all be located in the Northeast but they are close enough for a long weekend or week-long vacation from the Northeast. There are over 100 National Park Sites on the East Coast that are accessible to the northeast. However, only 1 National park is in the North East, Acadia National Park and there are 7 National Parks accessible from the Northeast USA for a weekend or week-long vacation.
Junior Ranger's Program
The Junior Ranger's Program is a fun educational Program offered to anyone regardless of their age although it's more popular with children. Check into the welcome center at any National Park site to see if they offer the program. If they do they will provide you with an activity booklet to complete. Once complete check back in with any Ranger and they will swear you in and give you an official Junior Ranger badge that is park-specific. We love the program although the kids definitely find some more interesting than others.
We ordered these Vests and hat sets and they have been a great way to display all the badges they receive. They also are a fun addition to hiking the hat keeps sun off their face and neck. The vests can store some hiking essentials and snacks.
The Best National Parks in the Northeast
Acadia National Park is my favorite Northeast National Park. Located 7 hours drive from Albany, NY, and about 9 hours from NYC. You can easily spend a week or more in the area exploring the National Park and Bar Harbor. Acadia National Park is great for hiking as well as kayaking and biking and they even have a sand beach and a lighthouse which are fun to view. You can also walk across a landbridge only visible during certain times of day and walk across the bay to an island. This Acadia National Park itinerary will help you plan everything from budget accommodations to all the top activities.
Highlights include:
Cadillac Mountain (peak season requires a special reservation)
Bubble Rock Outlook Hike
Thunder Hole
Jordan Pond
Bar Island Trail in Bar Harbor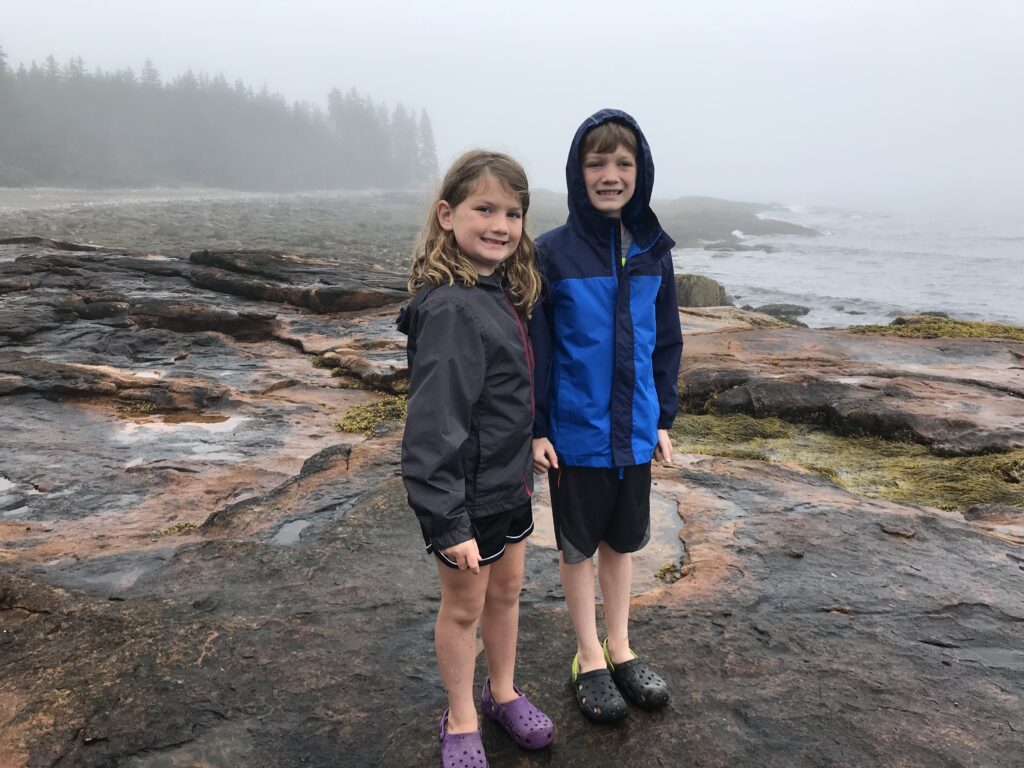 2. Shenandoah National Park
Shenandoah National Park, located in the northwestern part of Virginia, is about 4.75hours from NYC and 5.75 hours from Albany, NY. It is a nice park to explore as a family. There are tons of hiking trails including kid-friendly hikes. In addition, you can drive the length of the park through Sky-line Drive for wonderful viewpoints. This park was the first time our kids got to enjoy a real rock scramble. We didn't quite make it over the top of the trail but it's an experience they will never forget and are constantly looking for comparable hikes.
You can head to the park's website under short hikes which they deem to be under 2.9miles you can find some great family hikes. We chose the Dark Hollow Falls and Bear Fence Rock Scramble Hikes. Don't forget to stop at the Visitors Center for the Junior Rangers Program.
Highlights include:
Skyline Drive
Bear Fence Rock Scramble
Dark Hollow Falls
Nearby, The Luray Caverns is a really pretty cave and has a couple of small museums you can walk through They will keep the kids entertained for no more than an hour. There are also several wineries in the area.
3. Great Falls Park
Great Falls Park is just outside Washington DC in Mclean, VA. It's approximately 4 hours from NYC and 6 hours from Albany, NY There are of course hiking trails but the highlight of the park is 3 viewing platforms that overlook some of the most beautiful falls in the US thanks to the rugged stone water traverses over the falls. If you are lucky you may catch some kayakers braving the rapids which is a lot of fun to watch. You can ride your bikes on the old carriage trail but it's not much for views.
You can scope out all their trails on the website. the Potowmack Canal Trail is a nice easy trail for beginners or young kids.
Highlights include
3 scenic viewpoints of the falls
Watching Kayakers brave the rapids
4. Harpers Ferry National Park
Harper's Ferry National Park is located in West Virginia approximately 4 hours from NYC and 6 hours from Albany, NY. The park has a ton of historical significance but it also has some nice hikes.
The hike down from the visitors center takes you by a small waterfall. I recommend hiking it down and then taking the shuttle back up after visiting the village.
The village is a preserved village that has buildings that you can walk into and learn about history. It's fun to be transformed back in time and helps to engage the kids while learning about the history of Harpers Ferry.
Highlights include:
Entering the historical buildings full of information
The hike down from the visitors center includes a small waterfall.
5. Assateague Island National Seashore
While Assateague Island National Seashore is part of Maryland and Virginia isn't quite the northeast. It's close enough for a Northeast road trip for even a long weekend. Located approximately 4 hours from NYC and 6 hours from Albany, NY.
This is a great place to view wild horses. The lines to enter the park can be long so it's best to go early or late afternoon.
Highlights include:
Seeing the wild horses
a very expansive beach. Though the current/waves are often rough
There's a rather large beach you can enjoy but just be aware the current is strong in the area so we usually just play in the waves that break on the shore. There are always plenty of fun activities at the beach even if you don't swim.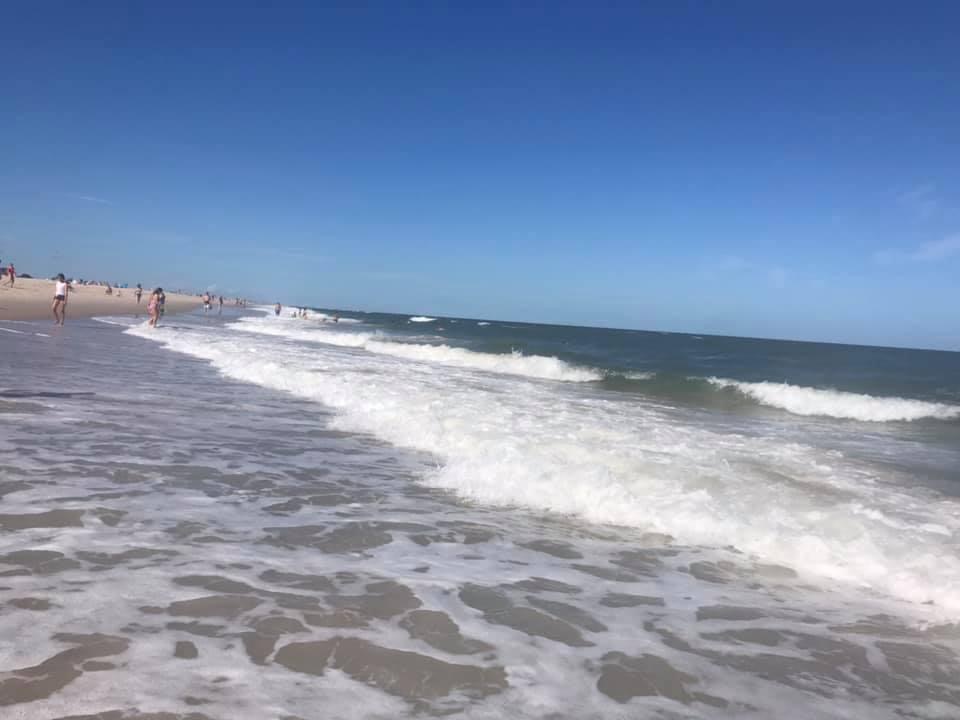 6. Boston National Historical Park
Boston is located approximately 2.5 hours from Albany, NY, and 2.5 hours from NYC making it a great place for a weekend getaway though you could easily enjoy a week-long trip here. I never knew Boston was part of the National Parks system. But they are and they even have a Junior Rangers Program. Boston National Historical Park is 43 acres encompassing portions of Downtown Boston, Charlestown, and South Boston. There are two visitor centers at Faneuil Hall and in the Charlestown Navy Yard. The park also works in cooperation with many different partner organizations which comprise the Freedom Trail.
Boston is a great walkable city to visit with kids. It's even possible for a Budget Boston vacation with kids including whale watching, the Boston aquarium, science museum, and children's museum. As well as a clam chowder food challenge to find your favorite chowder spot.
Highlights include:
Faneuil Hall
Freedom Trail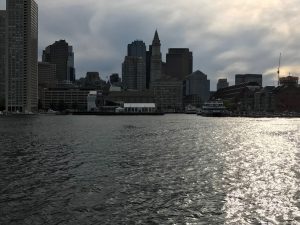 7. Cape Cod National Seashore
Cape Cod, located 3.5 hours from Albany, NY, and 4hrs from NYC, is a wonderful place to visit. The Cape Cod National Seashore is a great place to check out especially utilizing your national parks pass as it's free to enter. This is significant savings when you compare the cost of parking at the many beaches which can cost $25 a day.
There are six national seashore beaches that typically have lifeguards on duty from late June through Labor Day. The six beaches are Coast Guard Beach in Eastham, Nauset Light Beach next to the famous Nauset Lighthouse in Eastham, Marconi Beach in Wellfleet, Head of Meadow Beach in Truro, Race Point Beach at the tip of the Cape near Provincetown, and Herring Cove Beach near Provincetown.
There are 2 visitors centers: the Salt Pond Visitor Center in Eastham and Province Lands Visitor Center.
In addition to the National Seashore, there are tons of lighthouses you can visit, a nice bike trail, and also kayaking including through the marshes.
Highlight:
6 wonderful beaches to enjoy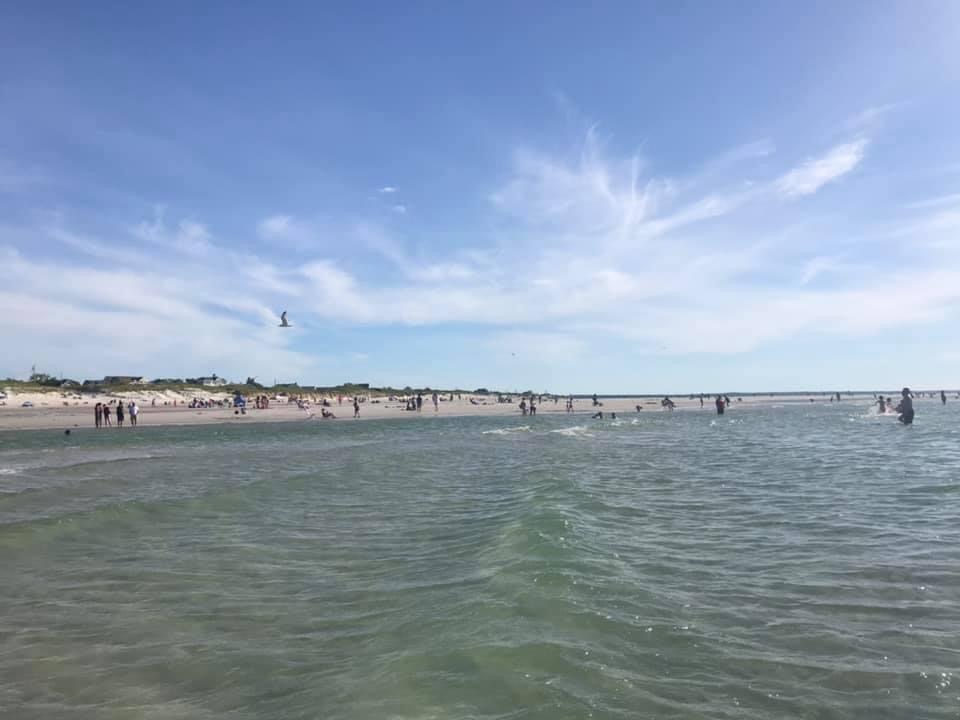 While visiting Cape Cod don't miss a chance to explore a bayside beach as it's very different than the oceanside. A Budget Cape Cod with Kids Vacation can be a really fun trip and utilizing your national parks pass to access the Cape Cod National Seashore can save you even more.
8. Cuyahoga Valley National Park Ohio
We haven't visited Cuyahoga National Park yet but it's on our bucket list for this year. The Brandywine Falls hike, as well as Beaver Marsh, look like awesome options. There are also options for a bike ride. Plus there's a winery onsite called Sarah's Winery.
9. White Mountains National Forest, New Hampshire
White Mountains National Forest in New Hampshire is a beauituful mountain forest that offers spectacular views. I would say exceeding the beauty of the Adirondacks in NYS. There's a variety of things to do in the area from Hiking, to river tubing. There's several gorges to visit including some with rock caves. The winding rivers provide fun places to explore and a trip up Mount Washington is an unforgettable experience if you are lucky enough to make it up to the top.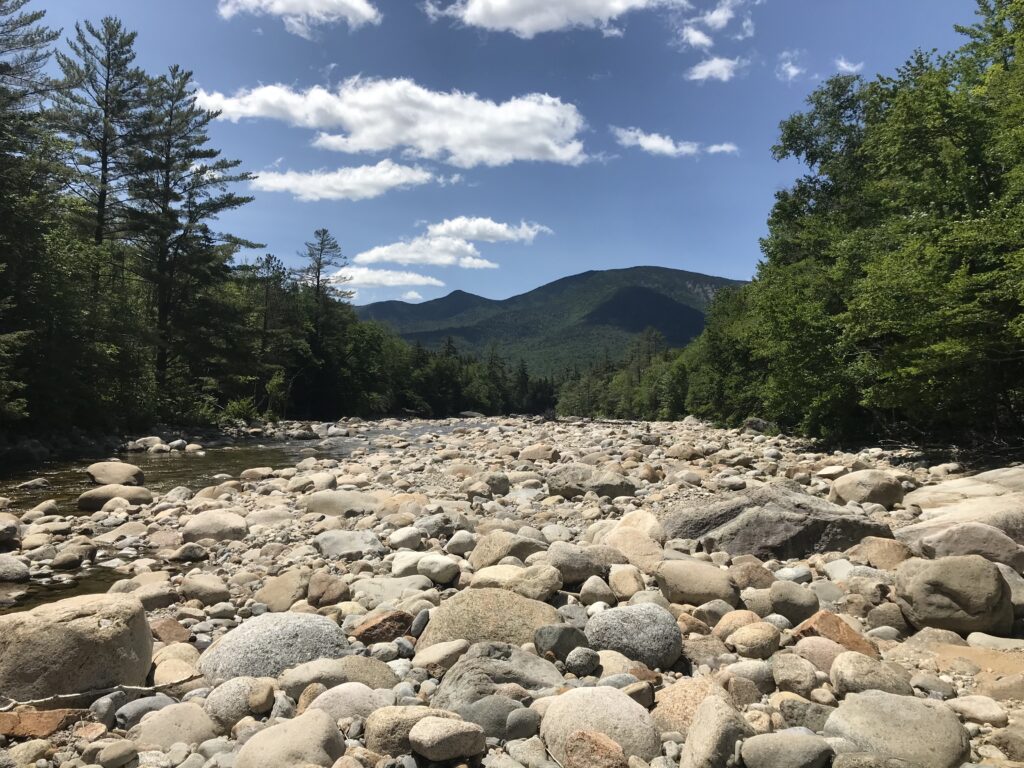 The Best National Parks in the Northeast Summary
The Best National Parks in the Northeast can be the perfect family vacation. National Parks are some of America's most beautiful places and there's a variety of activities you can do during your visits. There's always something for everyone.
Follow Affordable_Family_Travel on Instagram
Make sure to like AffordableFamilyTravel.com on Facebook to get all the latest updates. It's also where I post my Dash Deals that are time-sensitive.