Apply for the Hyatt Credit Card and get up to 10 Nights free when you earn the sign-on bonus.
Check out the best Hyatt Resorts on the east coast for families and some of the best Hyatt Resorts in the USA and the best Hyatts to use points for. Hyatt Resorts East Coast options are not as abundant as in other parts of the country but there are some great resort options. Family Friendly east coast resorts are more available but these Hyatts stand out as some of the best for families. These include the Best Hyatt Family resorts but also some great options for couples and even an all-inclusive one. These Resorts are also some of the Best East Coast Resorts.
Hyatt has a wonderful loyalty program and their partnership with Chase Credit Cards as a transfer partner makes it easy to stay at Hyatt's for free. Hyatt's waive resort frees on points stays and right now is also offering free parking at any resort where it can be charged to the room. Hyatt has many locations worldwide.
If you are looking for affordable family friendly hotels Hyatt Place and Hyatt House hotels are wonderful hotels that are as low as 5,000 points per stay. There are many of them throughout the US and they are great for road trips as they often include breakfast and sometimes a pool.
If you are looking for a resort getaway where you can relax and have fun without leaving the resort, Hyatt Resort options are a bit more limited on the East Coast but there's a couple of great Hyatt Regency Resorts. However, they make up with limited options with amazing quality and entertainment at these wonderful resorts. Check out the best east coast Hyatt Resorts. These are some of the best Hyatt hotels to use points.
Best Hyatt Resorts For Families: Coconut Point FL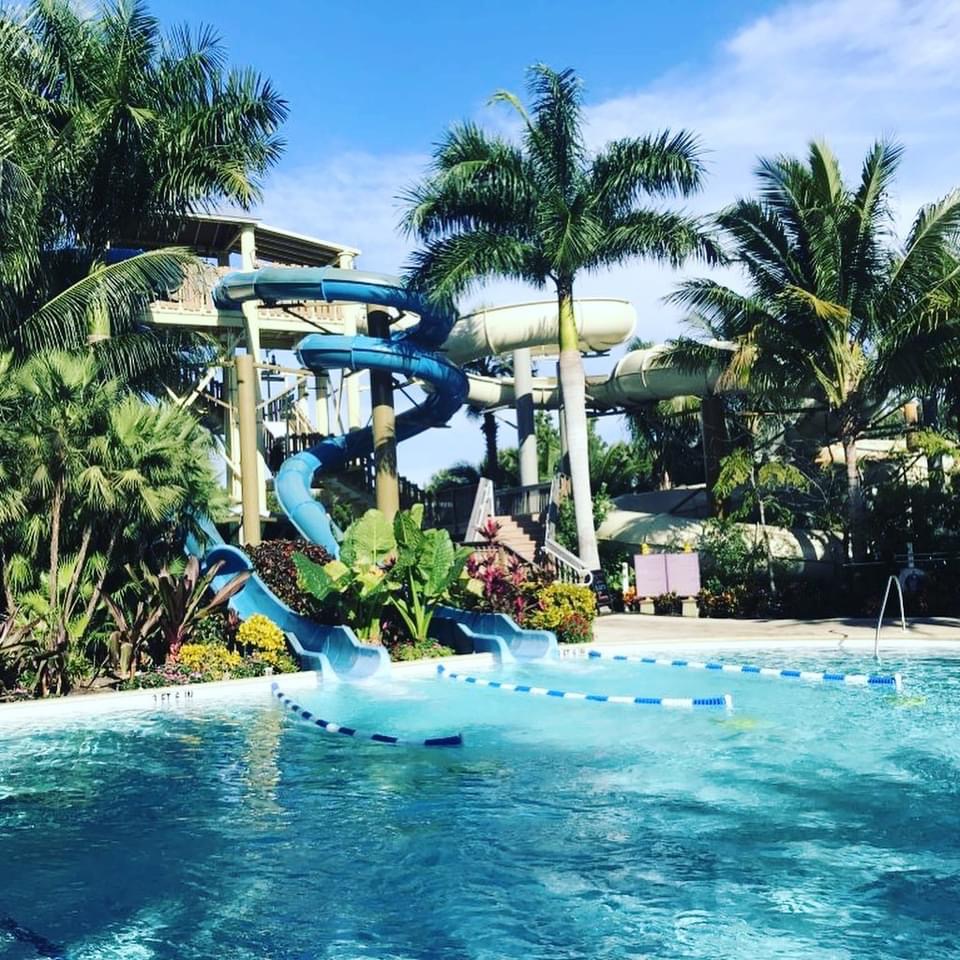 Hyatt Coconut Point located in Bonita Springers Florida is a wonderful resort for families. Hyatt Regency Coconut Point is the Best Hyatt Category 5 Hotel. It's the Best Hyatt Florida Resort. It includes a small water park with a lazy river and several water slides as well as a pool. There is a kids club for a fee but the resort also offers staff-led activities daily that are complementary. There's a free shuttle to their private island beach. Outdoor activities include rock climbing wall, giant connect four, table tennis, and corn hole. There are several onsite restaurants including a Ceviche Bar that is delicious.
Hyatt Coconut point is currently a category 5 resort which means it will cost you 20,000 points per night. It's easy to earn 4 nights through the Chase Sapphire Preferred sign on bonus which is currently offering an 80,000 point sign on bonus. Hyatt is a Chase transfer partner.
Miraval Berkshires Resort is an adult-only all-inclusive wellness resort east coast. All meals and many activities are includes. This is the perfect couples getaway or girls trip. There aren't many east coast All- Inclusive's and this is definitely the best one for adults. We absolutely loved our high ropes activities that challenged us. The knife skills course we took has improved my efficiency in the condition and I used what I learned daily. The Birds of Prey experience was the perfect reminder of the need for resilience at a time I really needed inspiration. The food is delicious and healthy. You will leave changed and ready to live a better you. It's one of the best all inclusive east coast resorts.
Miraval Berkshires will cost you 40,000 Hyatt points for one person and another 25,000 Hyatt points for a second person in the same room. Recently Hyatt was offering a BOGO offer buy 1 night get the second free, which means 2 nights for 65,000. In addition Hyatt is offer 25% back on points through the end of the year so a 2 night stay could be as low as ~48,000 Hyatt points all inclusive. It's easy to learn from this Guide to a Free Miraval Stay
Best Hyatt Resort-Northeast: Mirror Lake Inn Lake Placid NY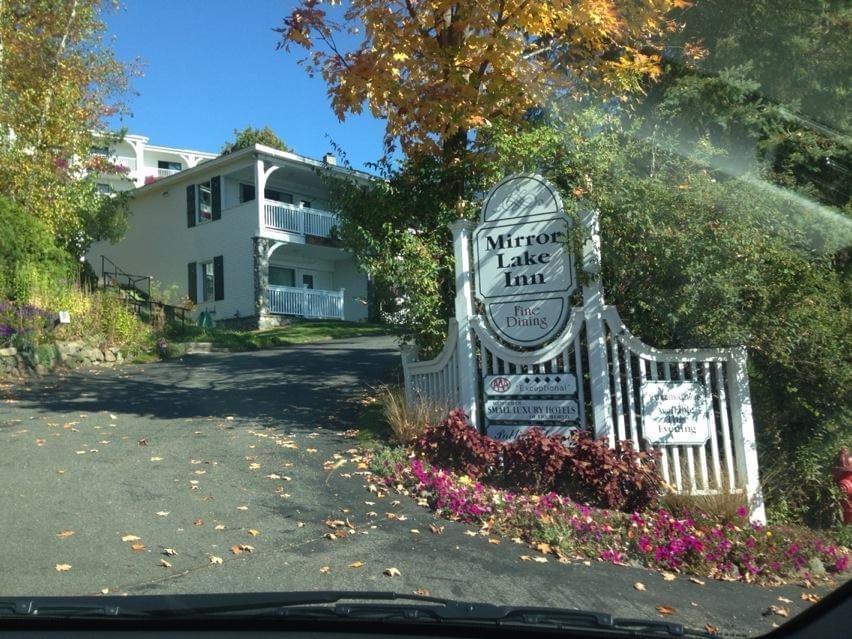 Mirror Lake Inn in Lake Placid is a wonderful romantic resort over looking Mirror Lake. While its great for couples it's also a nice stay for families. The rooms are spacious and can easily fit 2 cribs (which we experienced first hand). The indoor pool is great for the family to swim in, possibly while you enjoy some relaxing spa treatments. The lake view rooms are perfect for relaxing on the patios while the little ones sleep. Their onsite restaurants have delicious options. You never have to leave the resort but you likely will want to explore the town and everything Lake Placid has to offer.
Mirror Lake Inn is a Category 6 hotel and will cost 25,000 points per night. If you take advantage of the 25% points back you could stay 5 nights for 100,000 Hyatt points.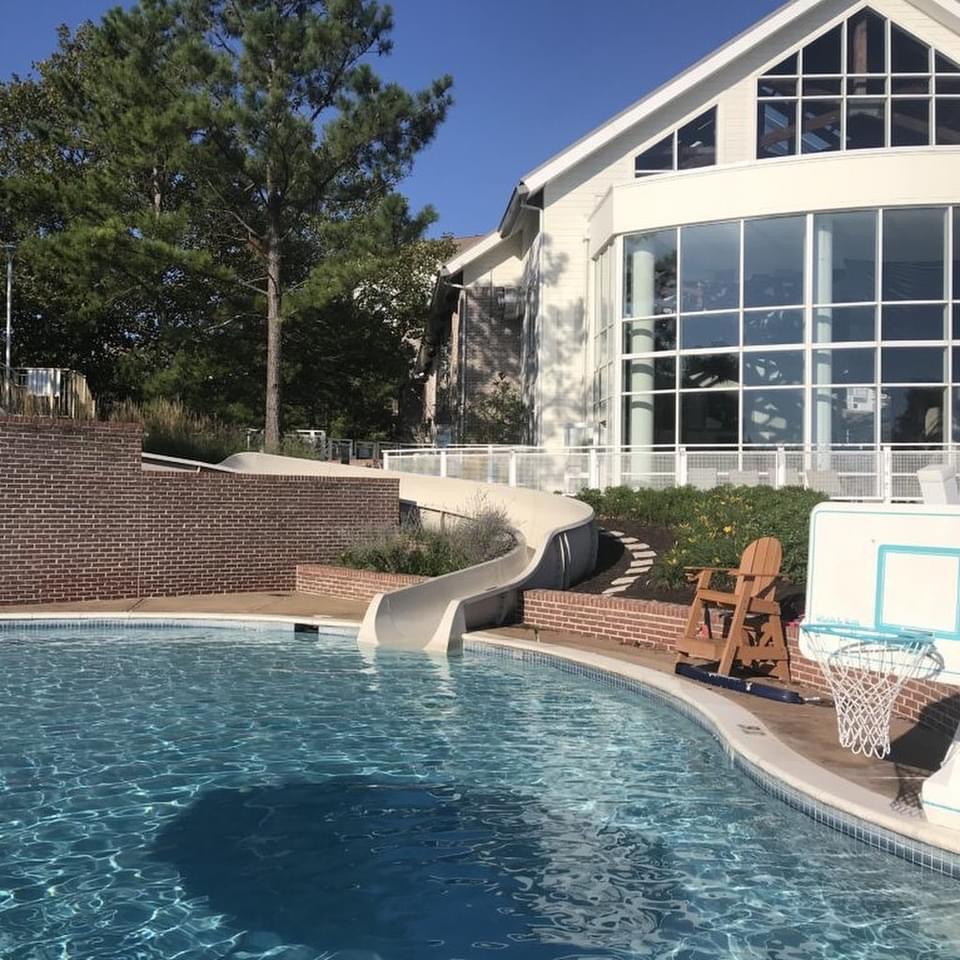 Hyatt Chesapeake Resort is located in Cambridge Maryland. This Hyatt Category 4 Hotel is the best Hyatt resorts for families on the east coast. This resort is such a great value for families because it includes a lot of activities. The resort has 3 pools including an infinity pool that overlooks the bay, a family pool with a water slide, and an indoor pool with a volleyball net and basketball hoop. They offer Dive-in Movies in the evening in their indoor pool.
The resort has complementary activities such as miniature golf, disc golf and tennis. They have a wonderful bike trail as well as bike rentals and boat rentals available.
The best Hyatt category 4 hotel will cost you points per night which makes it a great use for free night certificates but also worth the points especially considering all the activities included with your stay.
How To Earn Hyatt Points for Free Stays
Apply for the Hyatt Credit Card and get up to 10 Nights free when you earn the sign on bonus.
It's easy to earn Hyatt points with the Hyatt Credit Card. Since Hyatt is a transfer partner for Chase Sapphire you can combine points to cover a lot of stays. Here's everything you need to know about the Hyatt Credit Card and how to earn up to 10 night stays with the sign on bonus alone.
Before you head out on one of these great adventures, make sure you have all the travel products you need to help you have the best trip.
Looking for more Inspiration? Check out these great Hyatt Weekend Trips
Boston on a Budget with kids is easy when you have Hyatt points to cover your stay. The Hyatt Centric Faneuil Hall is a great location for exploring Boston. Looking for a cheap beach trip and love to explore sea creatures like hermit crabs?
Silver Sands State Park is a great weekend trip and the Hyatt Place Milford / New Haven is a nice hotel for only 5,000 Hyatt Points and even a very affordable cash price. While there check out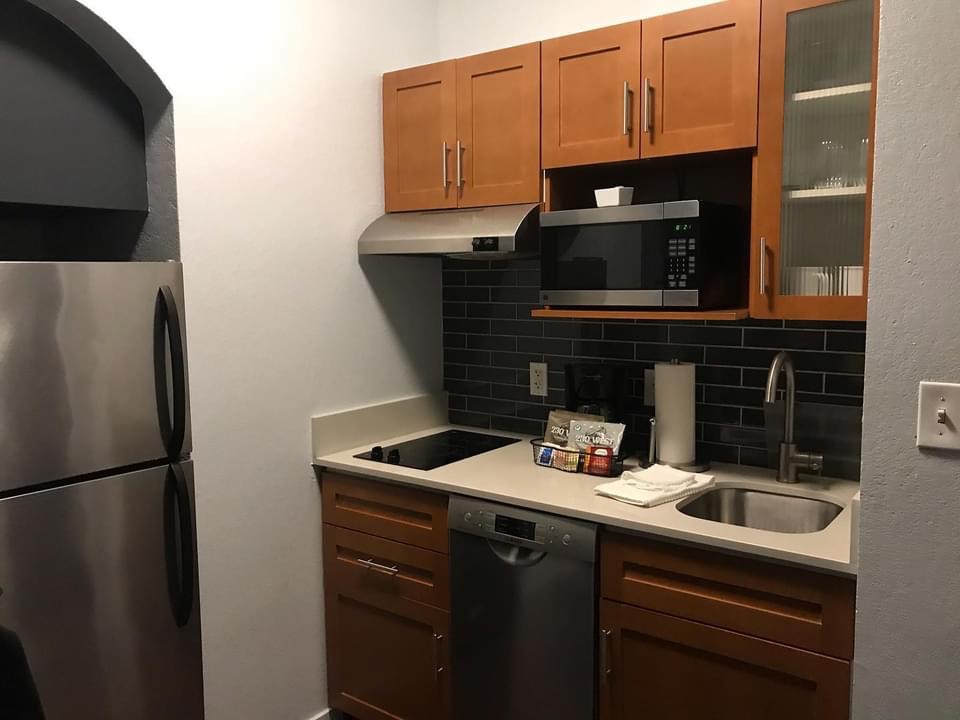 There's a handful of options of low-category Hyatt's in the Baltimore / Washington DC area. The Hyatt House Dulles/Sterling offers a kitchen along with 2 beds and a sleeper sofa. It's a great way to save while exploring our Nations's Capital. Remember the sign-on bonus alone from the Hyatt Credit Card would cover 10 nights at one of this 5,000 point per night hotels.


Follow Affordable_Family_Travel on Instagram
Make sure to like AffordableFamilyTravel.com on Facebook to get all the latest updates. It's also where I post my Dash Deals that are time-sensitive.