Silver Sands State Park is the perfect beach for exploring nature. It's located about 2.5 hours from Albany, NY, and 1.5 hrs from NYC. Parking at the beach is free and there used to be no admission costs. However, Connecticut changed its fee structures and it's possible there is a fee. It's a bit confusing as they list NC- No Charge and NR-non resident at $15/22 on weekends.
Bathroom and changing facilities are available and were clean.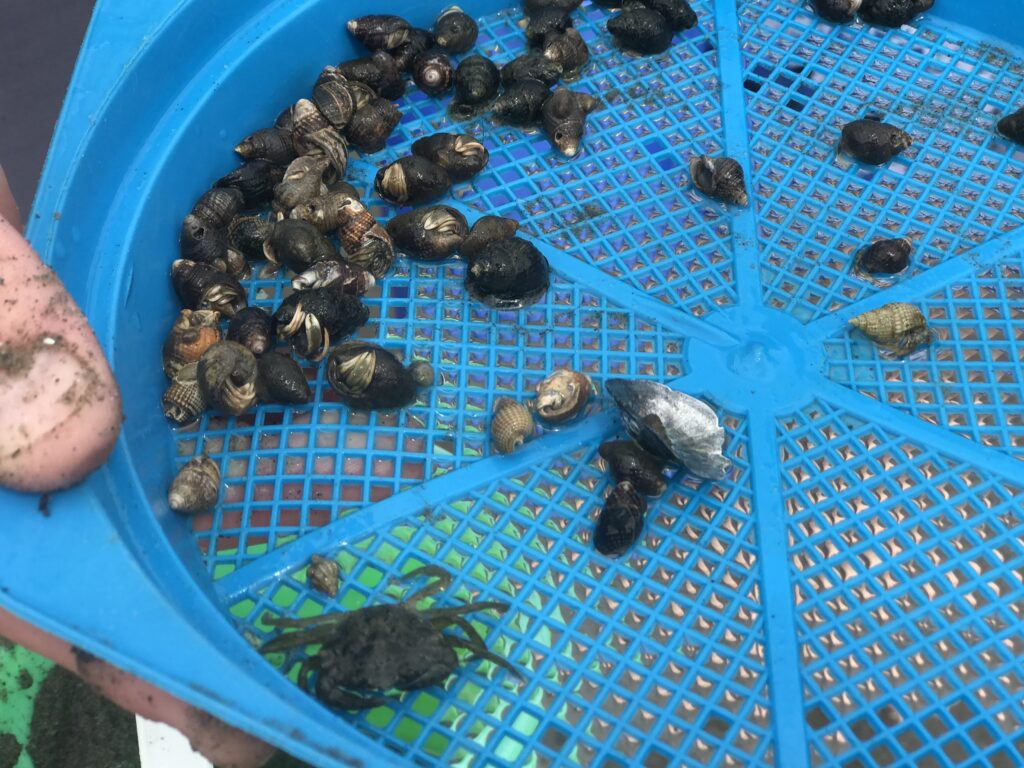 The Beach at Silver Sands State Park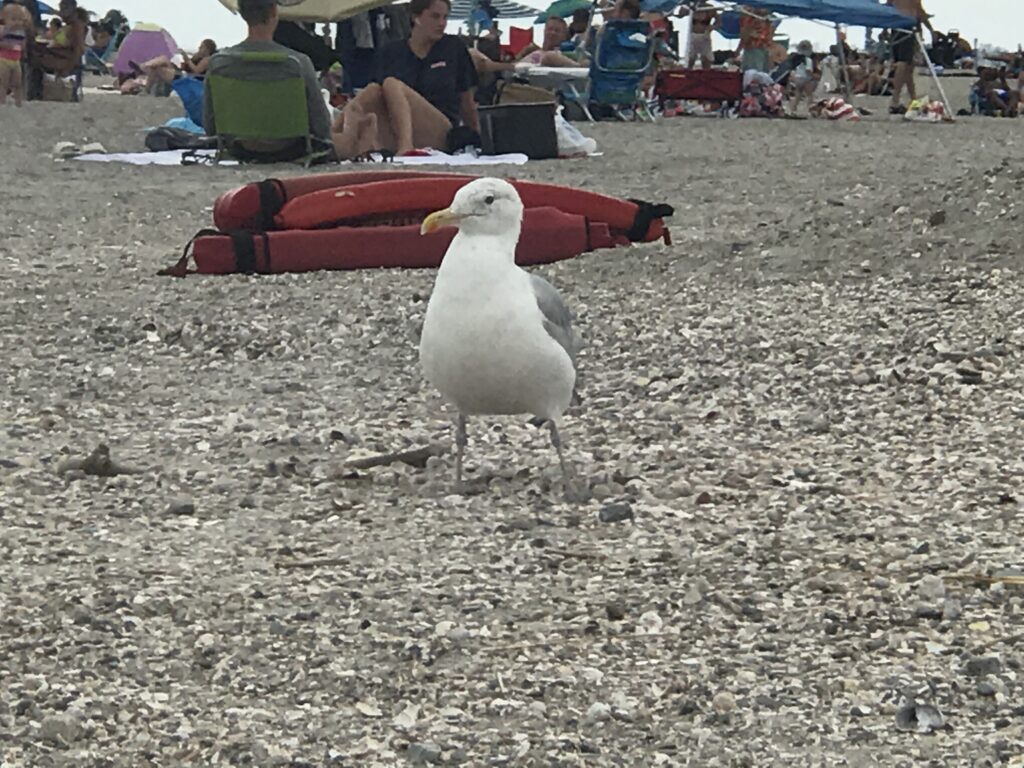 The Beach is extremely shelly. In-fact I would recommend water shoes. However, it's perfect for shelling especially for kids as it's easy to grab some great finds. It doesn't even take effort to find whole unbroken shells. We arrived in the afternoon and there was still plenty of space to spread out on the beach
The Water at Silver Sands State Park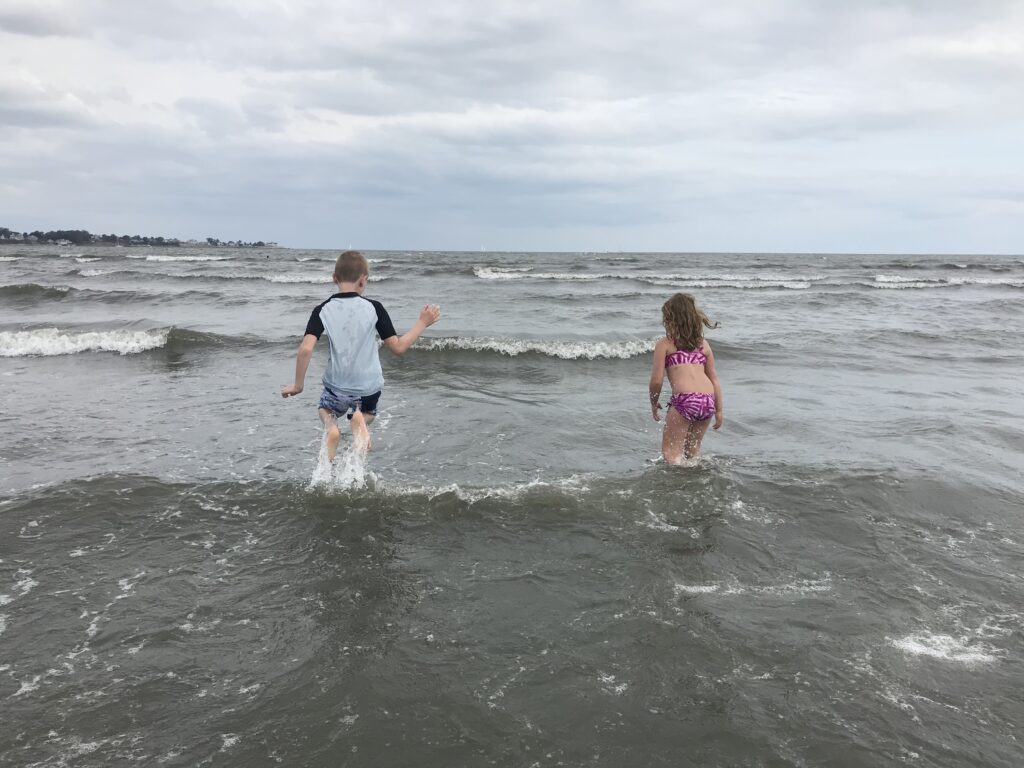 The water is shallow and wavy which makes it fun for little kids. The shallow tide pools are filled with baby hermit crabs, sand crabs and snails. Our kid loved catching them and spent over an hour just exploring the sea life. They also really loved jumping over the ways and being able to be more independent then they normally can be in a wavy ocean. Because the water is shallow it is fairly warm compared to other north east beaches.
The Board Walk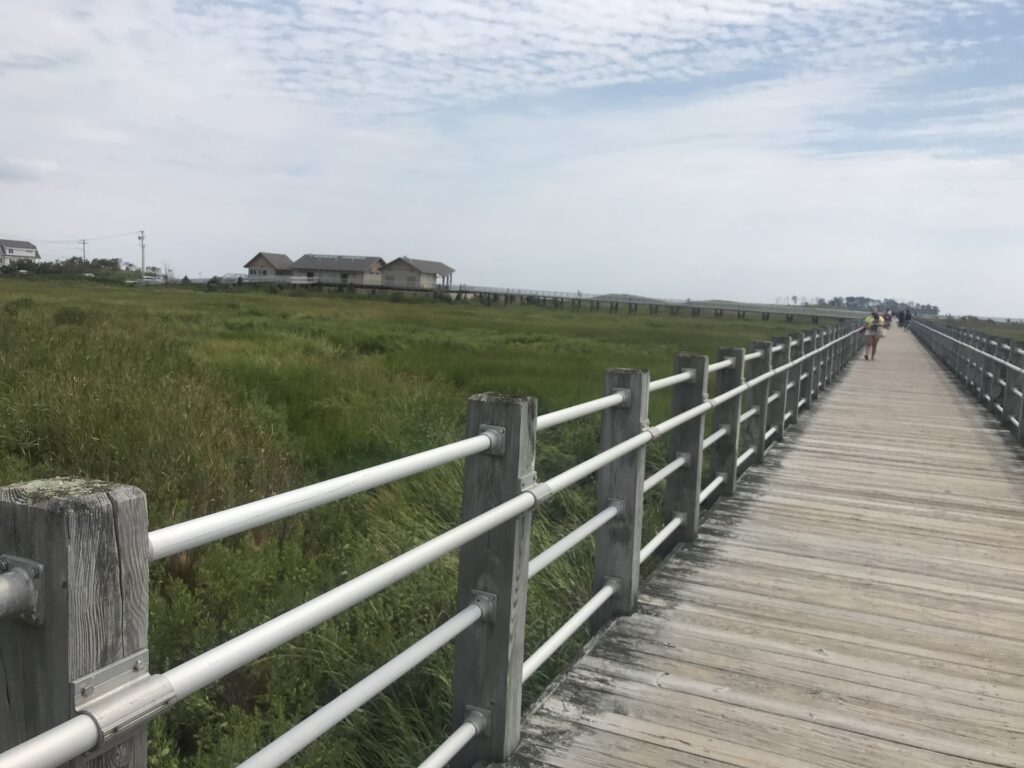 The board walk is a nice scenic walk and there a many variety of birds to spot. I recommend this walk early in the morning to avoid the heat.
For more information check out the park's official website.
Where To Stay when Visiting Silver Sands State Park
Hyatt Place Milford/ New Haven is a short drive away. It's also close to several great Clam pizza spots. This hotel is only 5,000 Hyatt points so it's a great value but also an affordable price with the quality you expect from Hyatt. The Hotel comfortably accommodates up to 6 people in 1 room.
I recommend stopping in Simsbury, CT on your way to or from the State Park. Its a great small town to explore.
Make sure to like AffordableFamilyTravel.com on Facebook to get all the latest updates. It's also where I post my Dash Deals that are time sensitive.