These are the best Family Vacations instead of Disney. Where to go Instead a Disney trip can give you wonderful family vacation options instead of going to Walt Disney World. Most of these can cost less than a trip to Disney especially if you plan for a budget trip. Most of our family vacations cost less than what it costs for a week trip to Walt Disney World right now.
Why Skip Disney?
When we first traveled to Disney it was before we had started Family Travel Hacking. About 12 years ago a 4-night 5-day trip with tickets and free dining at the Port Orleans for 2 adults was only $850 Total! Several years later we were paying $1200, $2200, and several years ago $3500 for a week-long trip to Disney for 2 adults and 2 kids including dining. Now, tickets for 1-week for 2 adults and 2 kids are around $2200 just for the tickets! Price alone is reason enough to look for alternatives. So while you may have other reasons to skip Disney, at the very least you can have as much fun for the same price or less and explore new places.
When our kids were born we visited Walt Disney World or Disneyland at least once a year sometimes twice one year. We have visited every Disney park except Shanghai which we had always intended to visit. As the price of Walt Disney World started to increase we realized we could do a Disneyland California and Aulani Resort Hawaii Combo for about the same price. We also visited Disneyland Paris combined with London and Paris for the same cost as a Disney World Vacation at the time. Eventually, we realized our family could travel the world for the same price. Utilizing family travel hacking to book flights and hotels saved us more. We started to love the variety of fun and relaxing trips and realized we could travel even more and spend more quality time with family with the best family vacations instead of Disney.
Best Family Vacations instead of Disney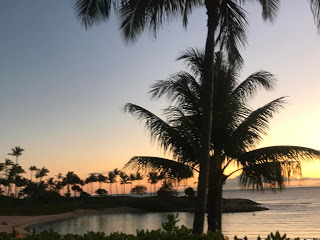 Do you love Disney's Polynesian Resort? Hawaii is a wonderful family destination. There are beautiful beaches and wonderful resorts to relax at but there are a lot of fun activities to enjoy with your family. Head to the Polynesian Culture Center to learn about various Polynesian islands, and their culture and enjoy crafts and shows. Head to a Luau for an evening meal and show. Visit Volcano National Park or the waterfalls. Relax in a bay or surf on the North Shore of Oahu. Hawaii offers a large variety of activities perfect for everyone. There are many wonderful resorts in Hawaii that can provide relaxation and access to entertainment and dining so you don't have to travel far if you don't want to. If you want to add a little Disney to the Trip Consider a night or 2 at Disney's Aulani Resort on Oahu, while rates aren't cheap you will have plenty of entertainment including the kids club included with your stay.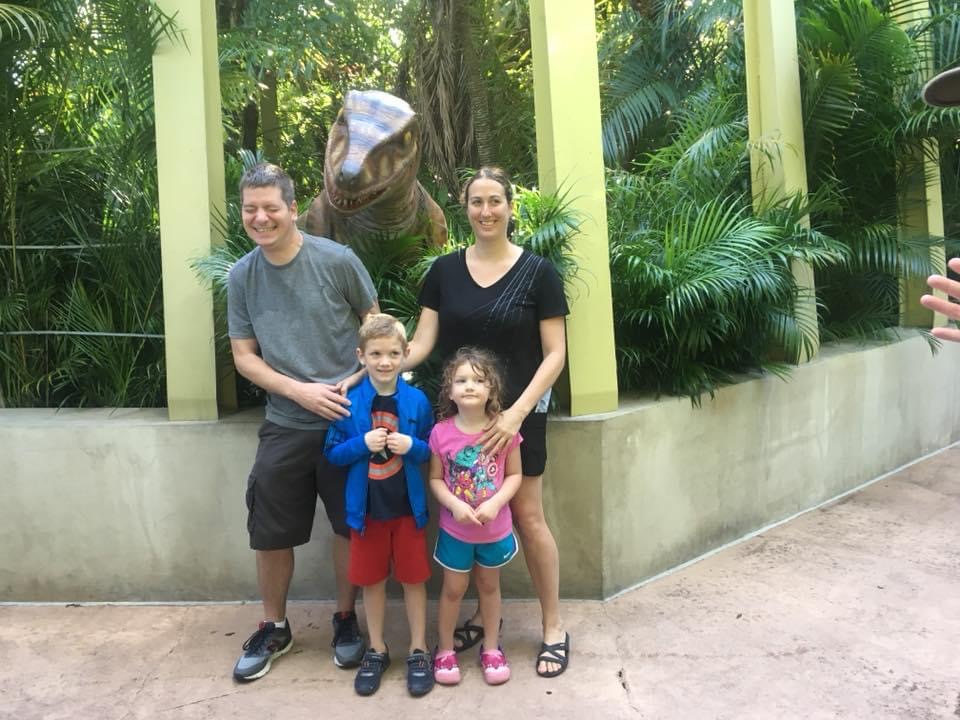 My kids love Universal Studios. We visited when our kids were younger and they could go on almost tall the rides. They loved meeting the characters, especially Trolls and Minions, and loved the play structures which they of course still enjoy. There's a lot to do at Universal for all ages. It's not just roller coasters. There are many 4D rides and play structures, water rides, and more. Dinosaur fans will love Jurassic World. Universal Studios offers a great deal on season passes often a quarter of the price of Disney's, so if you plan at least 2 trips in a 12-month period you can save even more.
Universal Studios has some really nice hotels that are priced comparably to moderate resorts at Disney but they are within walking distance to Universal Parks AND offer unlimited express passes (similar to Disney's lightning lane). Universal Studios Resorts also allow you to pool hop to check out all the wonderful pools the resorts offer.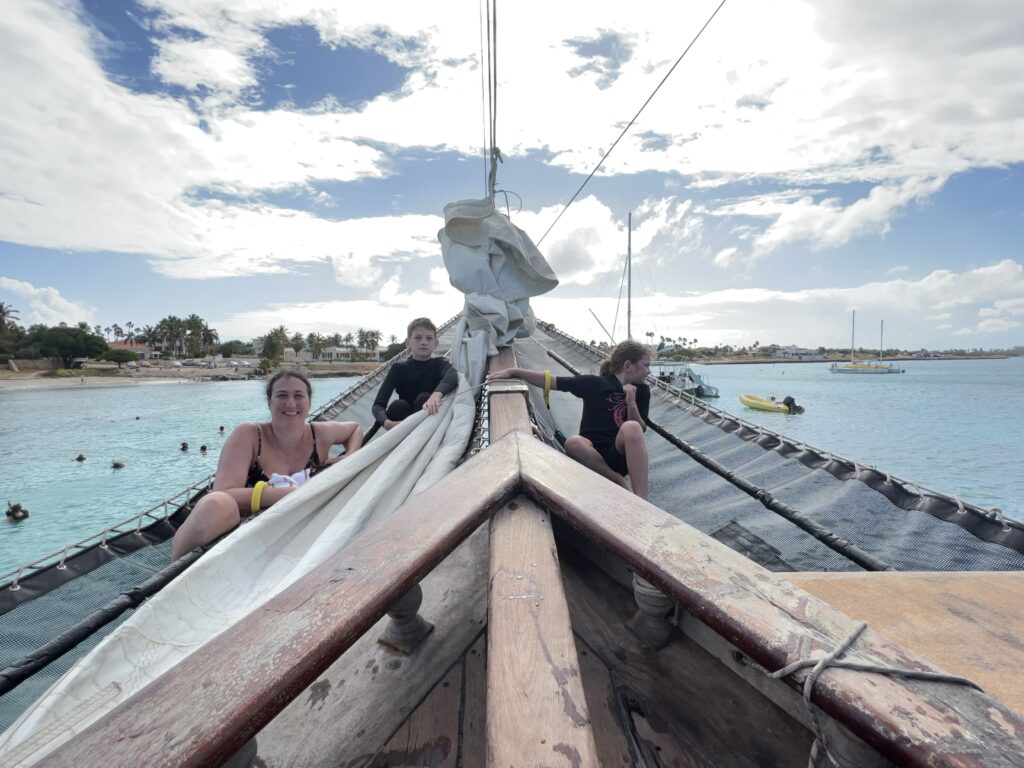 The Caribbean is a wonderful adventure for families. Enjoy Pirates of the Caribbean? Head to the islands and learn about real pirates and sail on a replica pirate ship. Instead of viewing fish at the giant aquariums at Disney World, snorkel in the ocean and view fish up close. Enjoy Ziplining and parasailing for some exhilaration. Relax at the beach or at a spa. The food is delicious and offers a variety of local and international fare. Aruba is outside the hurricane belt so it's great to visit year-round. Jamaica and the Dominican Republic tend to be more affordable and The Bahamas is a great destination including Atlantis Paradise Island Resort.
Visit real Castles, visit ruins, and explore different parks and zoos. Europe has variety for everyone. Visit Barcelona to enjoy castles and beaches in one destination. Combine a Trip to England and Paris. Italy is a wonderful destination for families. We enjoyed the Amalfi Coast easter week for nice weather and off-peak rates allowing us to spend less than Disney for a European vacation. We also booked a wonderful 2 bedroom 2 story room along the Rhine River in Germany for approximately $150/night with daily scenic cruises available for reasonable prices you can cruise along and view a variety of castles.
5. Costa Rica
Are you looking for thrills and wildlife? Costa Rica is an affordable family destination that can offer you thrills, wildlife, and beaches. There are all-inclusive or affordable hotels. Stay in the mountains with natural hot springs. Go ziplining through lush forests. There's a lot of variety in Costa Rica making it a wonderful family vacation instead of Disney.
6. Take a Cruise
Since you are used to lines and crowded places you likely won't be deterred from cruising. Those are basically the main negatives of cruising and there are many positives. Cruising offers a fun way to travel to multiple destinations. This all-inclusive style of travel can help you relax.While alcohol is often not included you can usually add a drink package to make it inclusive. They provide a variety of activities to meet everyone's needs. Some of the mega-ships offer water slides and zip lines but even if the ship doesn't offer something you want there's a good chance that your destination will.
7. Legoland Resort New York, Florida, or California
Legoland is great for little ones, especially lego fans. Legoland Hotel is one of the best theme hotels we have stayed at (including Disney). the kids love the small details such as the woopie cushion and disco elevator. The floating lego bricks are fun to build in at the pool as well as the water park. The evening parties are so much fun and the restaurant & bar next to the play structure allow adults to relax. The park is a lot of fun where kids get to drive cars (not on a track), and boats and put out a fire at the fire academy.
8. All-Inclusive Resorts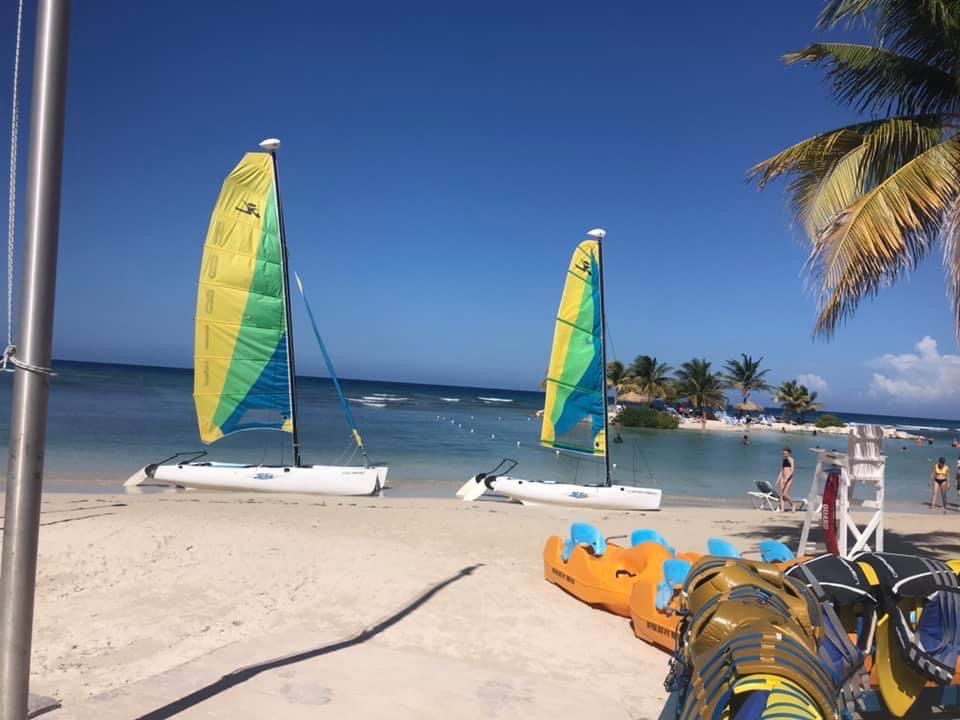 Do you love Disney because you can stay in a bubble with everything from food entertainment and transportation included? There are many All-Inclusives around the world even in the US. Pay for your trip and have nothing else to worry about when you get there.
Popular resorts are Beaches and Dreams Resorts. We enjoy Rui Resorts as they have a consistent standard and reasonable price with locations in the Caribean and Spain. We have stayed at their Bahamas, Aruba, and Palma De Mallorca Spain Locations. Our favorite all-inclusive resort is Holiday Inn Montego Bay which has a very reasonable price for a family and includes plenty of activities to keep kids busy but also time for adults to relax. The snorkeling from the beach is also nice.
There are also all-inclusive resorts in the US that are a little less traditional. Some may not include alcohol but include food and entertainment. Visit Rocking Horse Ranch and enjoy winter sports such as snow tubing and skiing. Horseback riding and a small indoor water park or the outdoor hot springs. For an adult-only Trip, Miraval Resorts offers wellness activities many of which are included. Their healthy gourmet food is included too. Enjoy high ropes course, paddle boarding, yoga, and exercise classes. Guided hikes are included or relax in the pool.
Best Family Vacations instead of Disney
Where to go Instead Disney can give you wonderful family vacation options instead of going to Walt Disney World. Most of these can cost less than a trip to Disney especially if you plan for a budget trip. Most of our family vacations cost less than what it costs for a week trip to Walt Disney World right now.
Follow Affordable_Family_Travel on Instagram
Make sure to like AffordableFamilyTravel.com on Facebook to get all the latest updates. It's also where I post my Dash Deals that are time-sensitive.