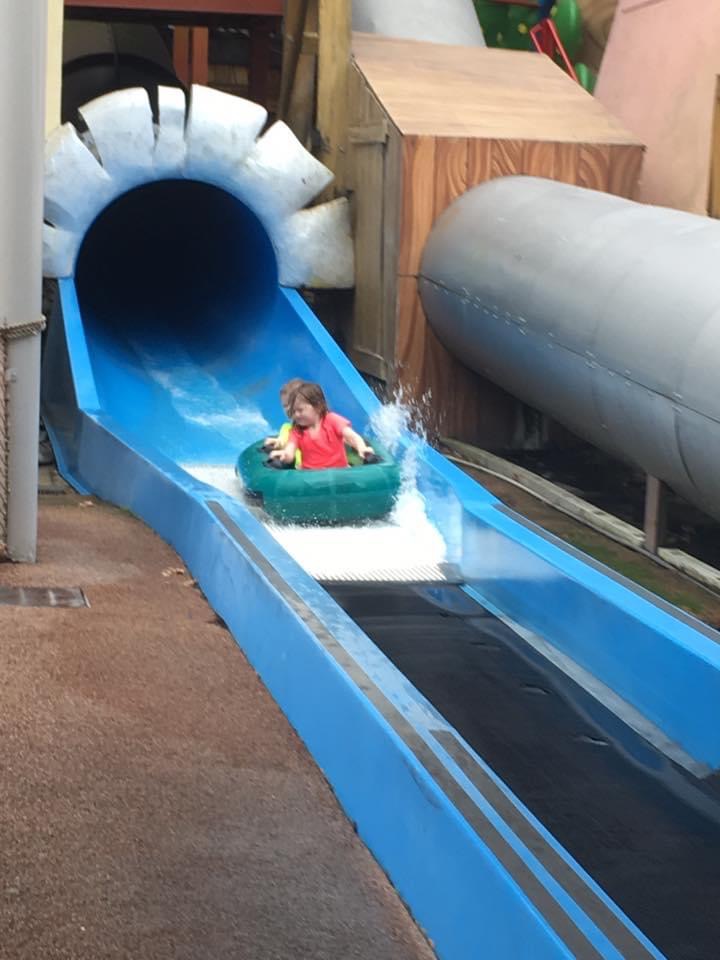 The Best Entertainment Passes for Families can help you save a lot while having fun for up to a year long. These passes are the Best for Families because they provide a ton of fun for a great overall value. These entertainment passes are great experience gifts for families or children.
The Six Flags Season Pass and Dining Pass used to be at the top of the list but it's slipped to the bottom. By combining both passes you get an all-inclusive experience that can save you a ton of money while having fun almost all year long. Unfortunately the Cost have gone up significantly and while you can still find rates under $60 they are usually only for a single park and do not include parking. Generally speaking if your home park is the park you will frequent a lot this is still a great value.
Six Flags used to offers specials where you can get their top-level pass for around $52 for an annual pass. This allows use at all six flags around the country. Similarly, they offer specials for their top-level dining pass for around $80 per person often with a free refill drink cup. The highest level pass is good at all parks in the country. We usually just purchase 2 dining passes to share among our family of 4. We split meals at lunch and dinner and allow the kids to use the snack credits each day and share the 2 drink refill mugs. Our Total is usually around $400 for the year. However, as with many amusement parks prices have nearly tripled. You can now get Diamond passes for $150 per person giving you access to all Six Flags locations and a 2 meal dining pass is also $150, with a 1meal dining plan being $100. Season passes include a refill cup so if you won't eat at the park often it's not a bad deal. 2 dining plans and 4 season passes will now run, around $800 nearly double the price before 2020.
You can however get a platinum pass for the Great Escape which includes Six Flags New England and Le Ronde for only $70 per person which is a great value if you live in the northeast. However admission to Six Flags New England water park now requires separate admission which does not seem to be included. Six Flags New England's doesn't have a platinum pass their gold pass includes hurricane harbor but doesn't includes Great Escape. The cheaper pass options IMO have their restrictions. Being able to visit several parks is a big perk to us and visiting Hurricane Harbor at New England is another big perk at its the best water park. If I was not going to get the $150 pass I think I would go for the $70 Six Flags New England Pass that includes Hurricane Harbor.
Six Flags Parks often include water park admission in addition to amusement park admission. There are special events throughout the year including fright-fest and Holiday in the Park. These events offer special dining options some of which are included with your dining pass.
Enjoy your closest six flags or bring your passes when you travel. On your trips, you can enjoy parks around the country, and your food while visiting is still free with your dining pass.
We often visit 20 times throughout the year because the kids love the water park at Six Flags New England. This means even at $800 for the Diamond Passes and 2 dining plans, its only $40 a visit a family of 4 for admission, parking, lunch, dinner a snack for each kid, and our drinks.
Six Flags Camping Safari is discounted by around $20 for season pass holders as an additional perk.
6. AZA Reciprocal Admissions Program
By purchasing a membership to a local AZA-accredited zoo or aquarium you receive free or discounted (usually 50%) admission to AZA-accredited zoos and aquariums that participate in the AZA Reciprocal Admissions Program. Here's the recently updated List of participating zoos and aquariums (PDF) for 2022.
5. Legoland Elite Annual Pass
Legoland offers a variety of Annual Passes but the Elite Annual Pass will get you entrance to all Merlin Entertainment Attractions in the US for a year. This includes Legoland New York, Legoland California and Legoland Florida. As well as Entrance to attractions like Sea Life Aquariums , Madame Tussauds and Legoland Discovery Centers.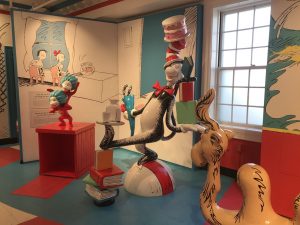 ASTC Reciprocity Program allows you to purchase a museum membership at one of your local participating museums. Then use the pass for free admission to 100s of museums across the country and even around the world. Often passes cost only $100 for a family membership.
If you use the pass 20 times in a year the cost would only be $5 per visit for the entire family. Our local museum includes other reciprocity passes with their membership. So in addition to these we can also visit many local museums and art museums. We used our passes in Boston to visit the Boston Science Museum, whose admission cost more than our annual membership. As well as the Boston Children museum.
3. America the Beautiful National Parks Pass
This National Parks Pass costs around $80 and covers your family entrance to most National Parks, Monuments, and historic sites. With so many sites included it's easy to visit 20 or more sites in a year making the cost only $4 per visit for your entire family. There are several National Seashores included as well, so you cant enjoy the ocean and beaches for free.
Check out the Utah Mighty 5 National Parks, Assateague National Seashore, Cape Cod National Seashore, and more with your National Parks Pass. Check out the list of sites and see what's offered locally for day trips as well. There are some great National Parks in the Northeast too.
If you enjoy local parks more often check to see if your State offers an annual States Park Pass. New York States Empire Pass is approximately the same price and has many options to visit with hiking, beaches, and more it's a great entertainment pass.
2. Discover Cove and 2 weeks at Sea World and Aquatica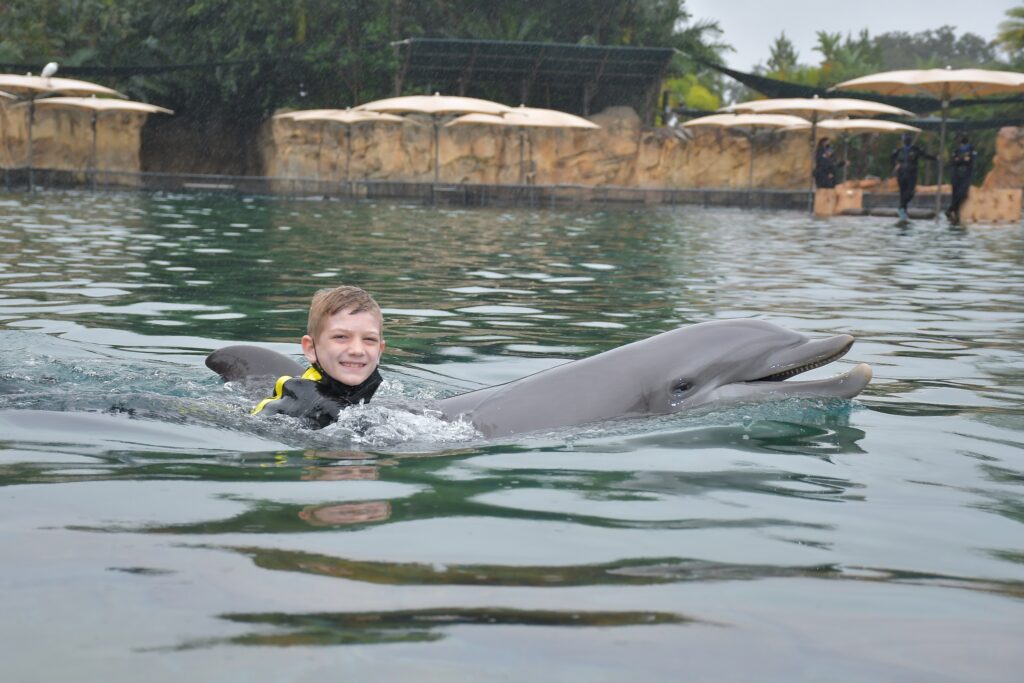 While Not a Season Pass, Booking Discovery Cove at Half Price starting at around $125 per person including up to 2 weeks at Sea World and Aquatica is an amazing Value. The Sea World Annual Pass is also a great value and actually costs less, However, we love the Discover Cove Experience so much and it includes a full day of food and beverages (including beer and wine) that it's one of our favorite entertainment deals.
Select the option that includes Dolphin experience and up to 2 weeks Sea World and Aquatica. Aquatica is a fantastic water park with many slides, several family slides, and a couple of lazy rivers and wave pools. Sea World has amusement rides (most tend to be for young or older kids), Sealife viewing and experiences, and many Shows. There is an unlimited dining pass option but the lines for food in Sea World seem to be very long so we find it to be too much waiting to be worth it.
Overall around $500 for up to 2 weeks of entertainment including an all-inclusive day and dolphin experience is a wonderful value. Check out the link above to find out when Discover Cove has its half-price sale.
If Discovery Cove isn't your thing but you are interested in Sea World and Aquatica then their season pass is also a good value.
1. Universal Studios Season Pass is the best pass for families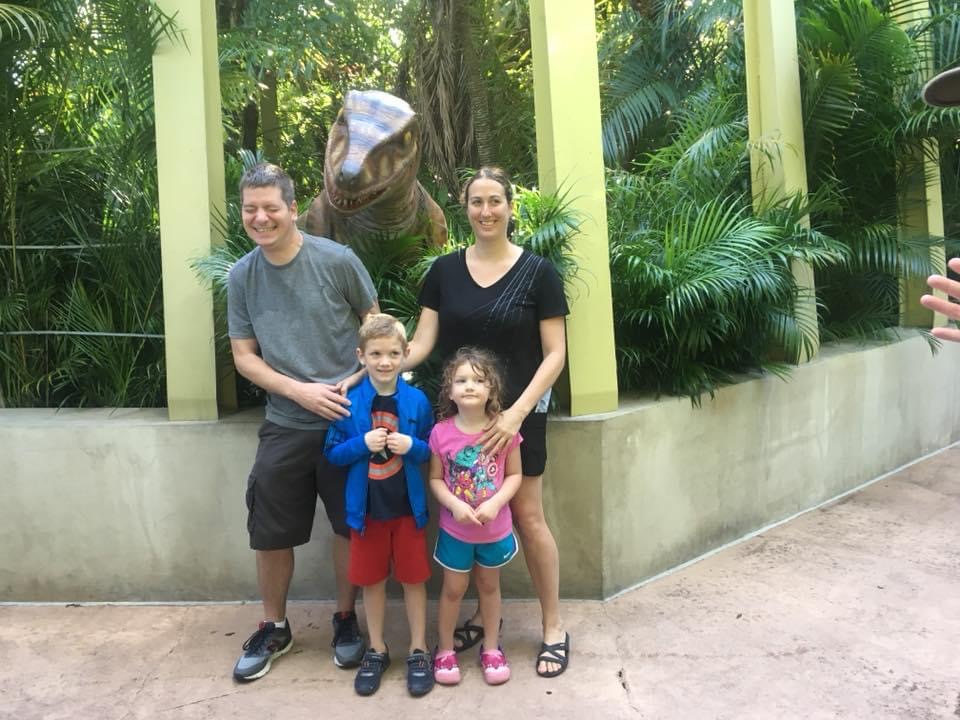 Universal Season Pass is their Lowest Annual Pass option and does come with some black-out dates. If you aren't limited to peak times this pass is a great option. for $349 per person you can pick up unlimited entry into one of the best theme parks in the US. If you plan 2 trips in the 12 month period the cost per visit would be around $175 per visit per person. We have done this by booking our annual Florida trip 11 months apart. For example Book, a Trip in November and activate your passes then book a trip in October the following year. Of course, you could return more throughout the year if you wish.
The Pass also provides dining and hotel discounts. We were able to book a season pass holders rate at the Royal Pacific for $179/night. The Royal Pacific is one of several Universal Hotels that include express passes during your stay including check-in and check-out day. This is a great value as passes per person per day can cost as much as what we paid for 1 night. Universal has since changed the hotel discount so that it's a set percentage off. You can check out rates on their website before you even purchase your season pass.
The Best Entertainment Passes for Families Summary
The Best Entertainment Passes for Families can help save you a ton of money but cover up to a year of entertainment for one fee. These are the Best passes out there but there are many more.
To find other deals keep an eye out for local entertainment venues that may offer passes or new venues looking to get the world out who may offer some deals. For us locally Viaport charged $100 for a family of 4 for an annual pass to the aquarium. We enjoyed our visits but after the first year, the prices increased significantly so we were glad to snag them when we did. Viaport was a new entertainment establishment in an old mall. Their arcade also offered a special for unlimited play cards for $30-$40 for an entire year. Every visit the kids also received some ticketed play credit so they enjoyed unlimited arcade play and often won enough tickets to pick out several small treats. This was an AMAZING deal and was never offered again. Some fairs also offer unlimited entrance for the duration such as the New York State Fair.
Regardless of your interests finding an entertainment pass your entire family can enjoy can save you a lot either at home or while you travel. These entertainment passes are also great experience gifts for families or children.
Follow Affordable_Family_Travel on Instagram
Make sure to like AffordableFamilyTravel.com on Facebook to get all the latest updates. It's also where I post my Dash Deals that are time-sensitive.