Things to Know Before You Visit Legoland New York are important to assure you have a fun trip without the stress of possibly overlooking important details. It can also help you decide if your kids are the appropriate age to visit Legoland NY.
1. What Age is Legoland NY Good For?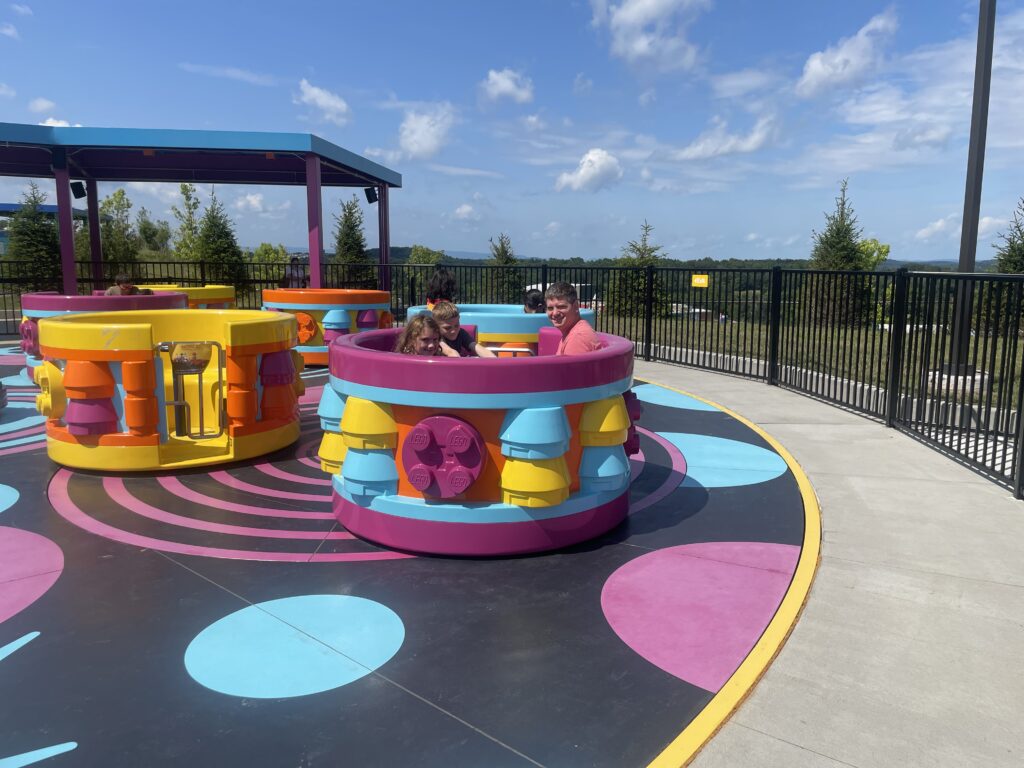 Legoland is great for the lego fan regardless of age. The lego builds throughout the park, especially on the mainland are fun to look at, play with the interactive displays, and are also great photo ops.
What are the height requirements for Legoland New York
Legoland New York has some height and age requirements for a few select rides. For many 4yrs and 42″ seem to be the heights limitation so once they reach that milestone they should be able to enjoy all attractions. There are a few rides that have a 34″-36″ requirement as well.
What is the Best Age to Visit Legoland in New York
The Best age to visit Legoland New York is between ages 4 and 7 years old. This is because the rides will be very exciting to them even though they are not extreme rides. They will love all the building activities and mainland displays and are old enough to enjoy every attraction.
What is there to do at Legoland New York for Older Kids?
This doesn't mean that older or younger kids will not enjoy Legoland New York. In fact, my children were 8 and 9.5 when it first opened and really enjoyed the park. They tried out every attraction. Their favorite attractions are of course the Dragon, The teacups which are the fastest they've ever experienced, and the building zone. They love to visit the mainland each visit and run around the various play structures around the park. They also enjoy the water rides and I am sure will love the new splash tower opening in the summer of 2022. The 4D movie theater is also something they really enjoy. My kids can spend at least an hour every visit building race cars and racing them. They love the building area at Legoland New York.
Is Legoland Good for Adults?
Legoland is a great experience for adults with children. Watching your kids drive a car (that isn't on a track), ride along in a boat with them, jet around on the Dragon roller coaster. It is not ideal for Adults only because there are no thrill rides. The teacups are the fastest we have ever experienced so adults will enjoy that ride for sure. If you are a HUGE Lego Fan then miniland is a must to visit as well as all the really amazing builds throughout the park. Don't forget to visit the shops in the park to grab your exclusive lego sets.
How to avoid the long lines is one of the important things to know before you visit Legoland NY. It's important to assure you have a fun trip without the stress of possibly overlooking important details. It can also help you decide if your kids are the appropriate age to visit Legoland New York. Legoland NY can be busy but it can also be very quiet. Even in the summer, weekdays tend to be much quieter. Starting in 2022, you can upgrade to our all-new Reserve 'N' Ride Electronic Ride Reservation System. If this option works similar to the other parks it will allow you to skip the line at select rides. This can be a nice time saving if you are visiting on a busy weekend, especially for rides like Fire Academy which seems to always have the longest line. Even without the ride reservation system, you can avoid long waits with these tips.
3. What City is Legoland New York Located in?
Legoland New York is located in Goshen, NY. It's almost halfway in between New York City and Albany. It's about an hour and 45 minutes from Albany. The distance between Legoland New York and New York City is about 1 hour and 20 minutes.
4. How Big is Legoland New York?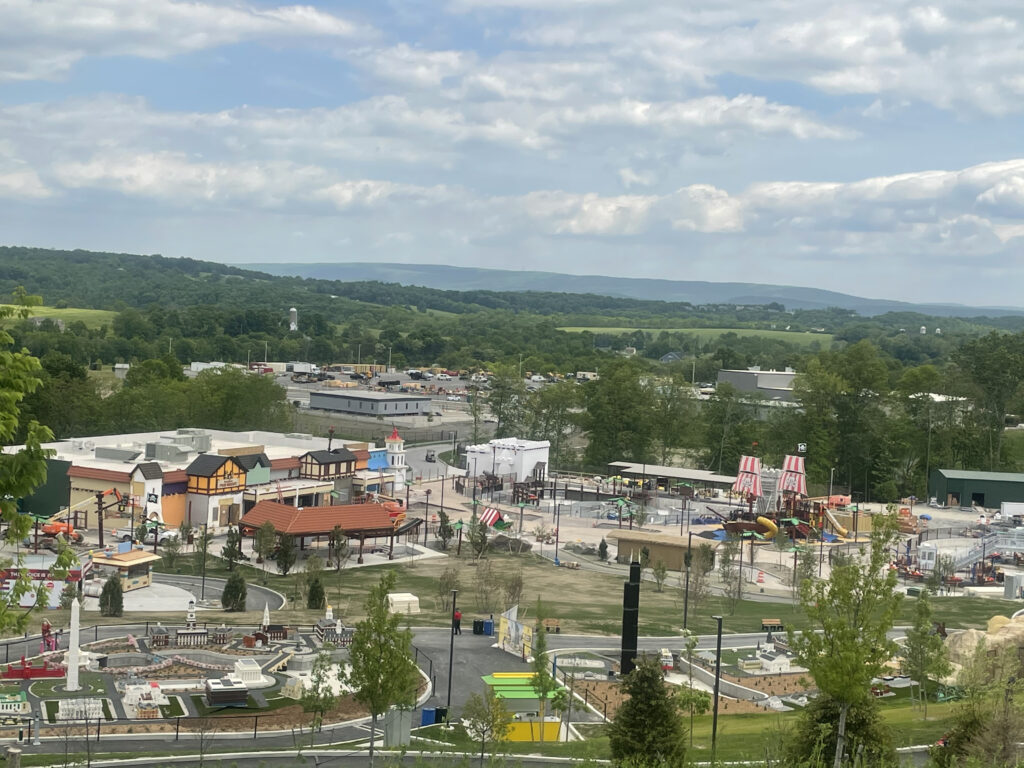 Legoland New York is not very big in terms of attractions. However, it is spread out with a large elevation change. Having a Legoland New York Touring Plan can help you make the most of your Legoland visit. There are more than 50 things to do at Legoland New York. If you plan it right and avoid lines, you can visit most Legoland Attractions in 1 day. However, if you are booking a package at Legoland Hotel, 2 days will provide you enough time to visit every attraction, enjoy all the wonderful lego builds and revisit their favorites.
5. Is Legoland New York Worth the Price
Legoland New York is definitely worth a visit for a Lego Fan. After visiting once you will know for yourself if it's worth visiting again. You can also find discount Legoland Tickets. Keep an eye out for special offers. Consider a season pass so you can visit all season long. Check your local AAA to see if they offer discount tickets.
6. Are Advance Reservations required for Legoland New York
Yes, advanced reservations are required for Legoland New York. This means that you not only need to buy a ticket in advance BUT you will need to make a reservation with your ticket purchase.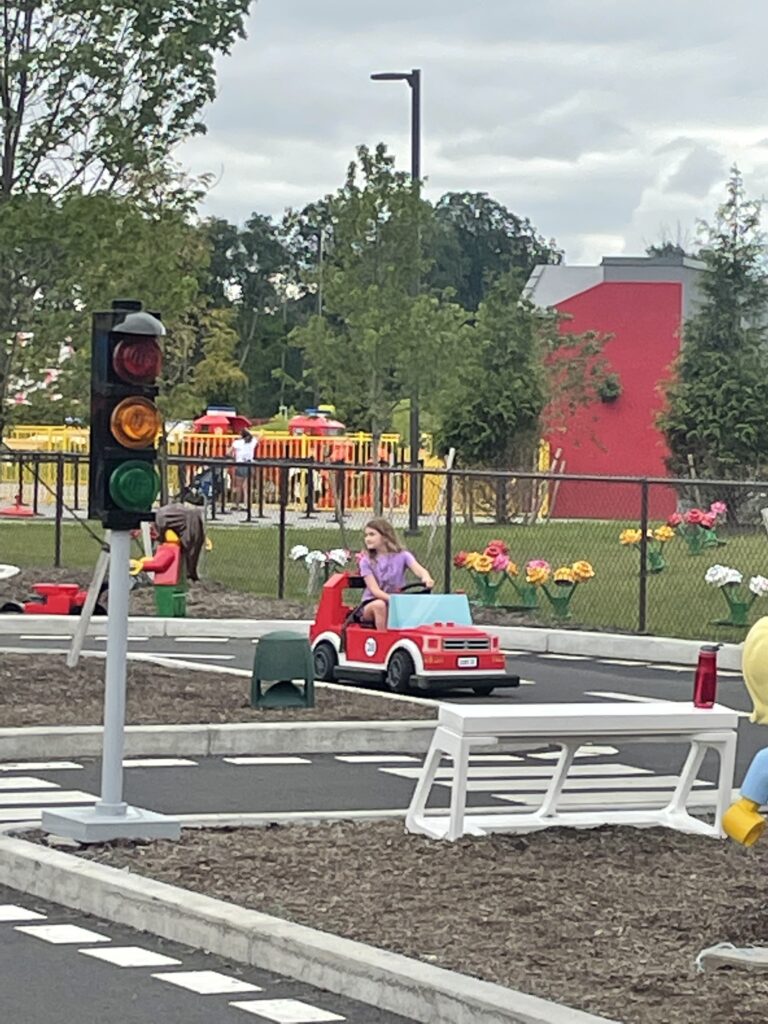 7. Download the Legoland New York App
Downloading the Legoland New York App before you go assures you have access to real-time information while you are in the park. The app has information about dining, attractions, and the wait times for the attractions.
8. Bring Snacks and maybe even lunch
The food at Legoland New York is very pricy. Restaurants on busy days can have really long waits. I recommend bringing at least some snacks to hold kids over when their energy suddenly dips. Bringing lunch may save you time and frustration if lines are too long. You can then splurge on some fun treats like green ice cream or apple fries.
9. What else is there to do around Legoland NY
There are several other things to do near Legoland New Yor for families. Here's a shortlist:
Goosepond Mountain State Park
Bear Mountain State Park
10. What are Legoland New Yorks Covid Protocols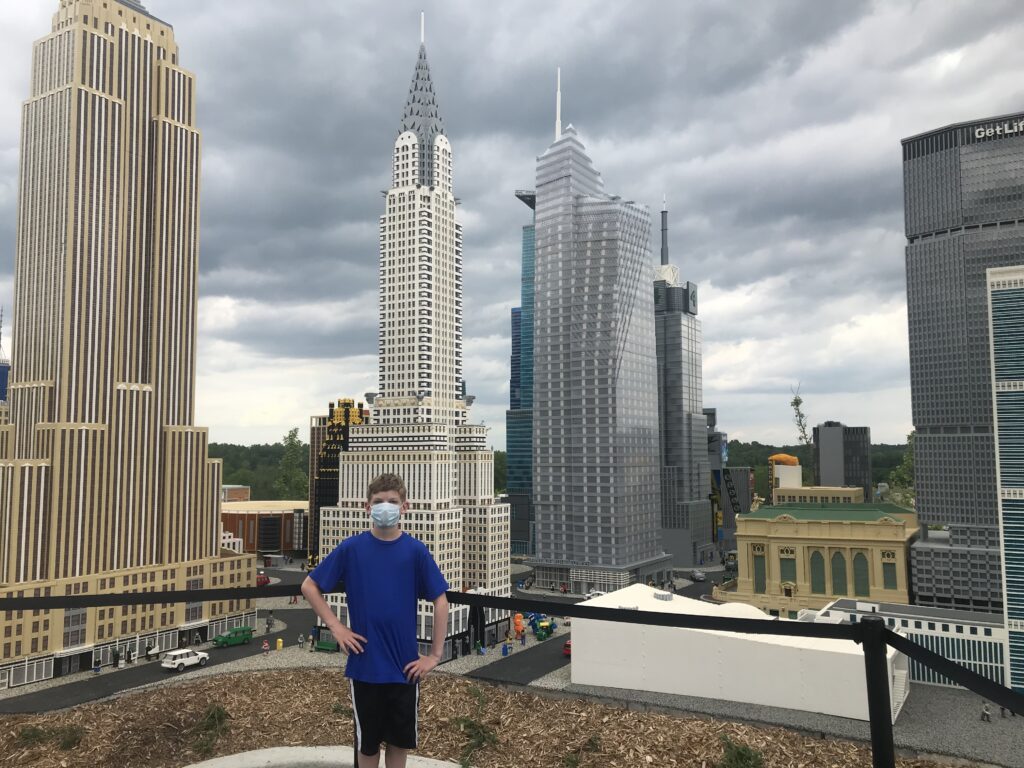 Before they Closed for the Season in 2021, Legoland New York was not requiring masks but anyone is welcome to wear one. They also did not check vaccination status. When they opened in the summer of 2021, they did require masks when waiting in lines and while indoors. They also paused rides every so often to do a sanitize spray down. This seems to have stopped over time or at least it was less noticeable.
Check the Legoland Website for the latest protocols before heading to the park.
11. Does Legoland New York offer Disability services?
Yes, Legoland New York Offers Disability services. They also offer assisted access passes for those who need them. If you need assistance make sure to stop at guest services at the park entrance and find out what they can do to help you make the most of your visit.
12. Bring a Change of Clothes
If you plan to ride the water rides or enjoy the new splash area, bring a change of clothes. If you are just riding the water rides quick-dry clothes may be enough or even just an extra shirt to change into. I like to be prepared and having a full summer outfit doesn't take up too much space.
Things to Know Before You Visit Legoland New York
Things to Know Before You Visit Legoland New York can help you prepare for your trip to Legoland NY. Legoland New York is a wonderful Day Trip from Albany or NYC. It can also be a great weekend getaway from New York City with a Legoland New York Hotel package. Now that you know the basics you can utilize the Legoland New York planning guide to plan the best trip. You can also print out this list of 50 things to do at Legoland New York and see how many you can check off during your visit.
If you are considering a Gold pass to Legoland NY that includes admission to all Merlin Entertainment sites in the US. This includes Legoland Florida.
Follow Affordable_Family_Travel on Instagram
Make sure to like AffordableFamilyTravel.com on Facebook to get all the latest updates. It's also where I post my Dash Deals that are time-sensitive.