The Best Budget Family Road Trips in the Northeast are great affordable family vacations. A northeast family vacation is a great place to explore and get away while enjoying the outdoors. North East Road trips can be very affordable options for a fun cheap family vacation.
1. Maine & Acadia National Parks is the top North East National Park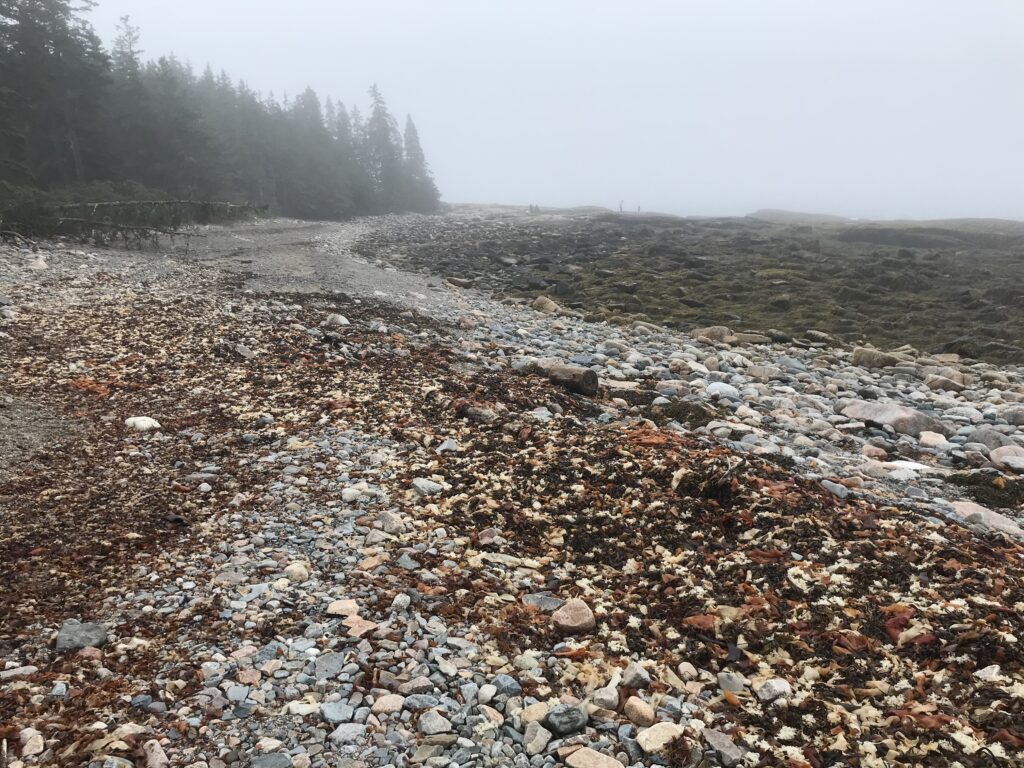 This is one of my favorite places for a Northeast Road Trip. It's one of the top national parks in the country and definitely the best in the northeast, Acadia National Park offers so many things to see and do and it's so easy to social distance in this enormous park. Outdoor activities include numerous hikes with various scenery, kayaking, paddleboarding, and bike rides. You can check out my suggested itinerary here. Don't miss Timber Tina's Lumberjack Experience. You can also stop in Portland on your way up to northern Maine and enjoy a lobster tour and more.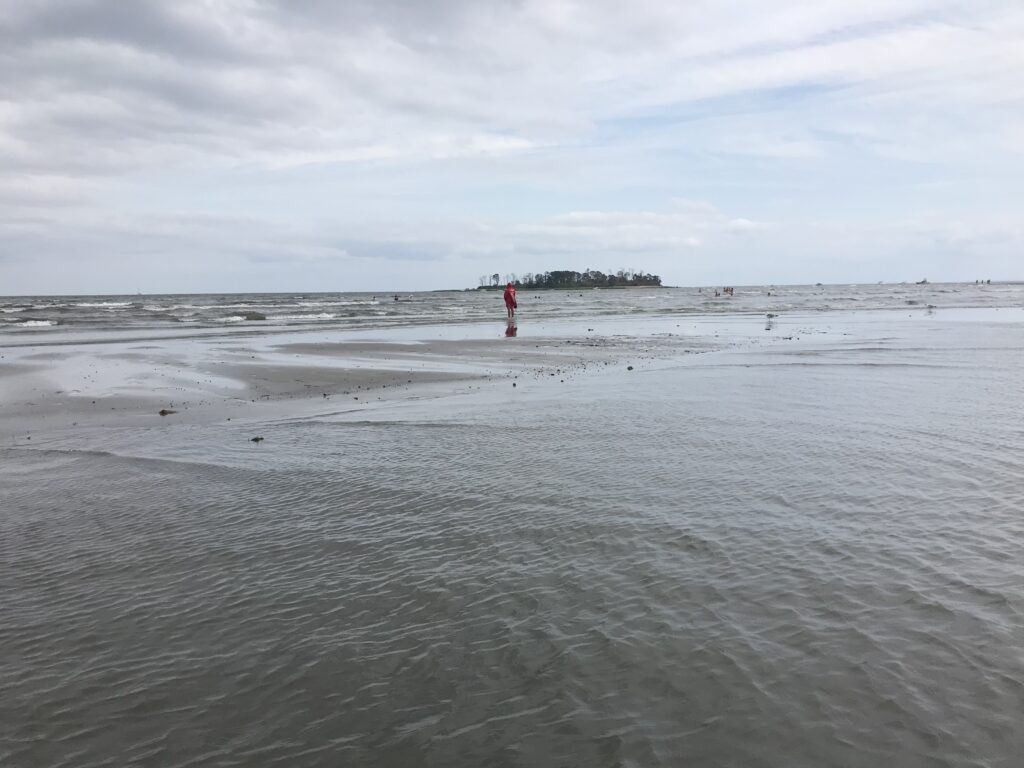 This state park is free parking and free admission. However, the crowds are lacking simply due to the competition of the beautiful sand beaches available in neighboring states. While Silver Sand State Park lacks a soft sand beach, its Shelly beach and shallow waters make it wonderful for exploring while social distancing. A Highly recommend a stop in Simsbury, CT on our way to Silver Sands State Park for its flower bridge, Art Walk, and wonderful Bike/Walking Trail.
3. New York's Adirondack Mountains is a great destination for Best Budget Northeast Family Road Trips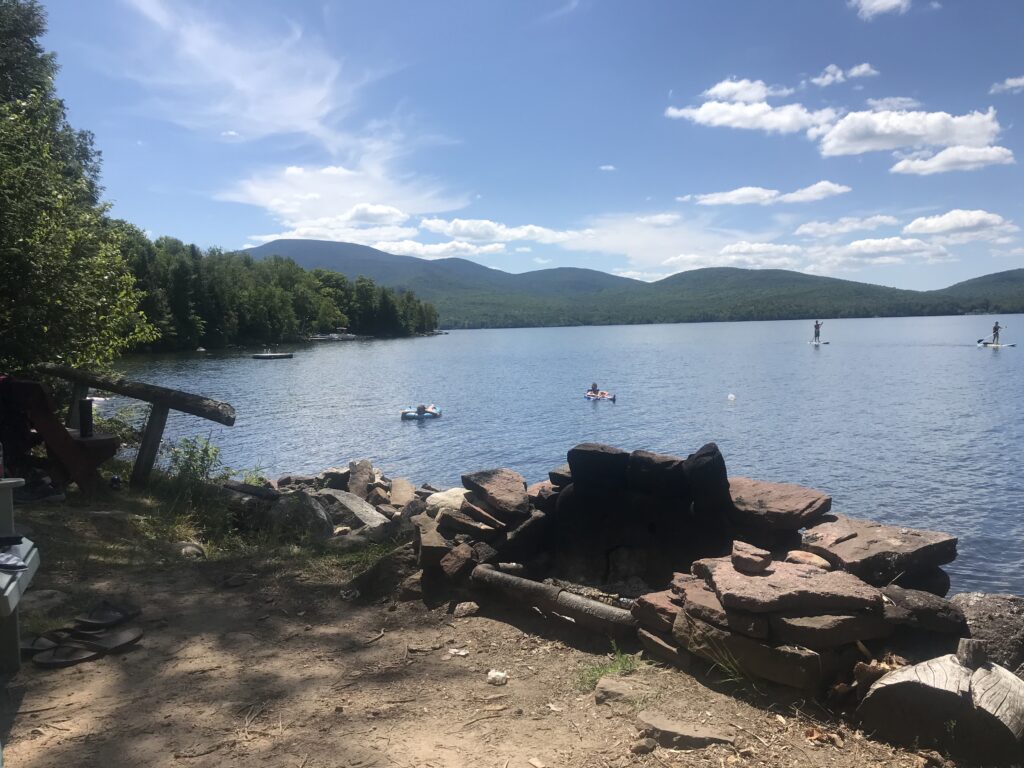 Covering the majority of Northern New York State, the Adirondack State Park provides over 6 million acres to social distance while enjoying its beautiful lakes and mountains. It is the largest park in the country. Lake George is a popular destination within the park offering boating, tubing, white water rafting, and other activities.
Lake Placid is a great town within the Adirondacks for a home base while exploring. It's easy to have a Budget Lake Placid getaway.
4. Massachusetts & Cape Cod is a great North East Beach Road Trip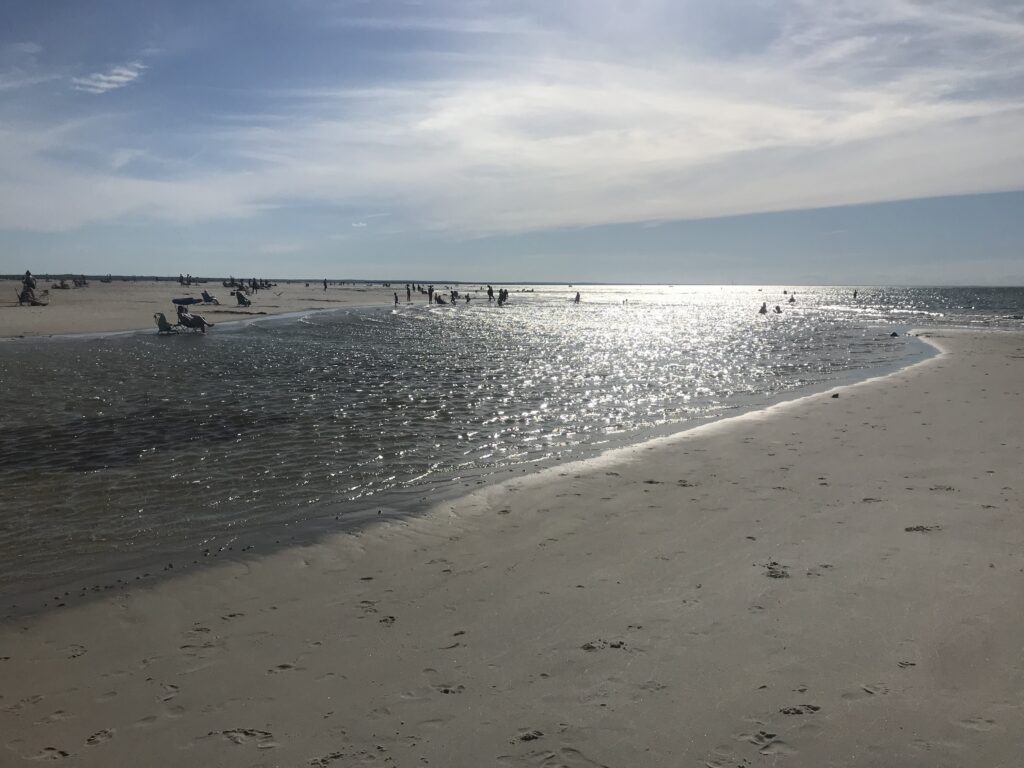 While Cape Cod is an extremely popular destination in the summer, it's fairly easy to social distance, especially when visiting some of the beaches with smaller parking lots. Cape Cod has done very well with social distancing and requires beach blankets to be at least 12ft apart. Restaurants are set up with outdoor dining and tables spaced far apart. Besides the beach, Cape Cod has a fantastic bike trail large enough to easily social distance whether walking or biking. There are also some great spots for kayaking and hiking. This is a great beach/nature destination in the northeast for social distancing.
If You are looking for a busier city section, plan a Budget Boston with Kids vacation and enjoy whale watching, the aquarium, and more.
5. Rocking Horse Ranch NYS is a great resort to stay at on a Northeast Road Trip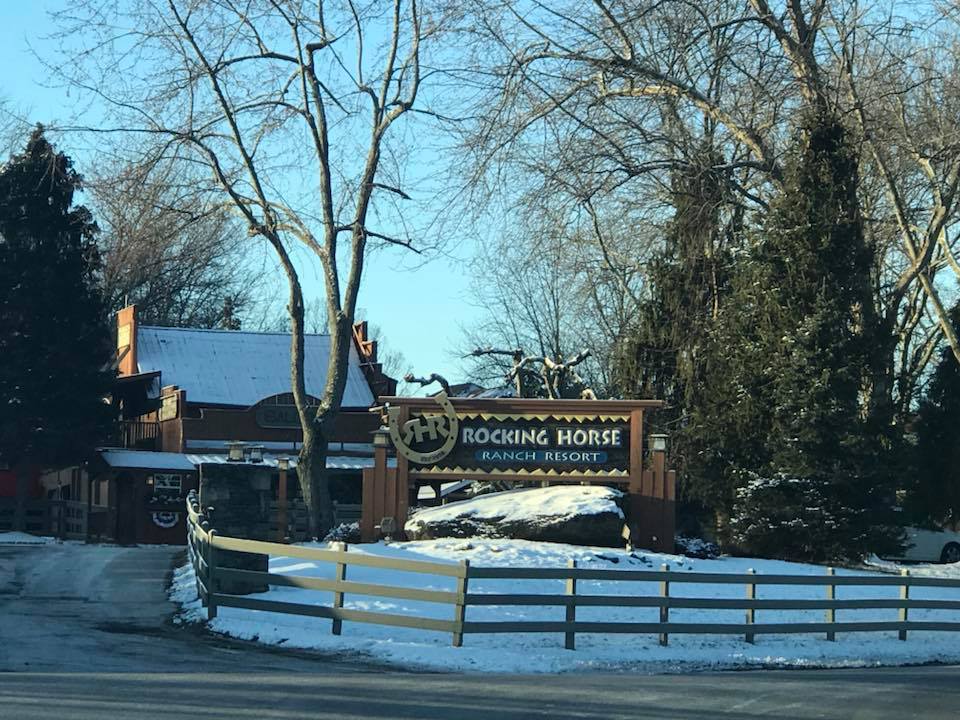 If you are looking for a relaxing all-inclusive getaway, Rocking Horse Ranch is perfect. They have an abundance of outdoor activities for all seasons from their enormous outdoor pool and slides, horseback riding, and year-round tubing on their hill. As well as skiing in the winter. 3 meals per day, as well as snacks, are included and the resort is operating at reduced capacity so it's a great time to check out this resort. This is a great resort in the northeast for social distancing while enjoying outdoor resort activities. You can book Rocking Horse Ranch here.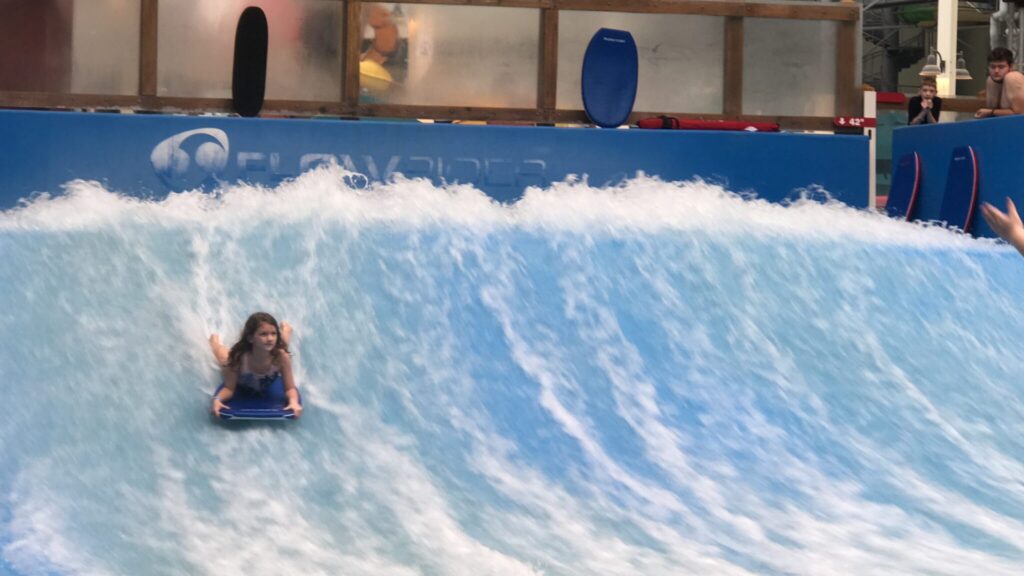 Camelback Lodge and the Poconos Mountains is a great outdoor adventure for kids. The Lodge offers an indoor waterpark and other indoor entertainment. As well as ziplining, a mountain coaster, and an outdoor seasonal water park. They are a ski-in/out resort with great Poconos Mountain Skiing. There's also some great hiking in the area. You can also head down to Philadelphia which has some great sightseeing, amusement parks, and other fun family activities.
7. Jersey Shore and Other Family Friendly Entertainment in New Jersey
New Jersey offers a large variety of entertainment for such a small state. The Jersey Shore is definitely the highlight with some of the best beaches in the world. We love Point Pleasant, NJ because it's a family-friendly beach area close to the boardwalk entertainment but not party central. We love the access to fresh seafood markets that serve hot entrees from the day's catch.
Great day trips to the Jersey shore include Diggerland USA and Six Flags Great Adventure. Diggerland is a construction-themed amusement park where kids can actually drive various construction vehicles. Six Flags Great Adventure has some of the best roller coasters in the country as well as a separate water park.
The Fingerlakes Region of New York has so much to offer. There are so many State Parks to explore as well as family-friendly and even dog-friendly wineries. There's a wildlife center, a fun creamery to visit and sample cheeses, and much more. On a weekend trip to the Finger Lakes, we visited 5 State Parks and many waterfalls.
Best Budget Northeast Family Road Trips Kids Summary
The Best Budget Northeast Family Road Trips can be a great budget family vacation. There are some wonderful places to visit in the North East so come and explore.
Make sure to like AffordableFamilyTravel.com on Facebook to get all the latest updates. It's also where I post my Dash Deals that are time sensitive.