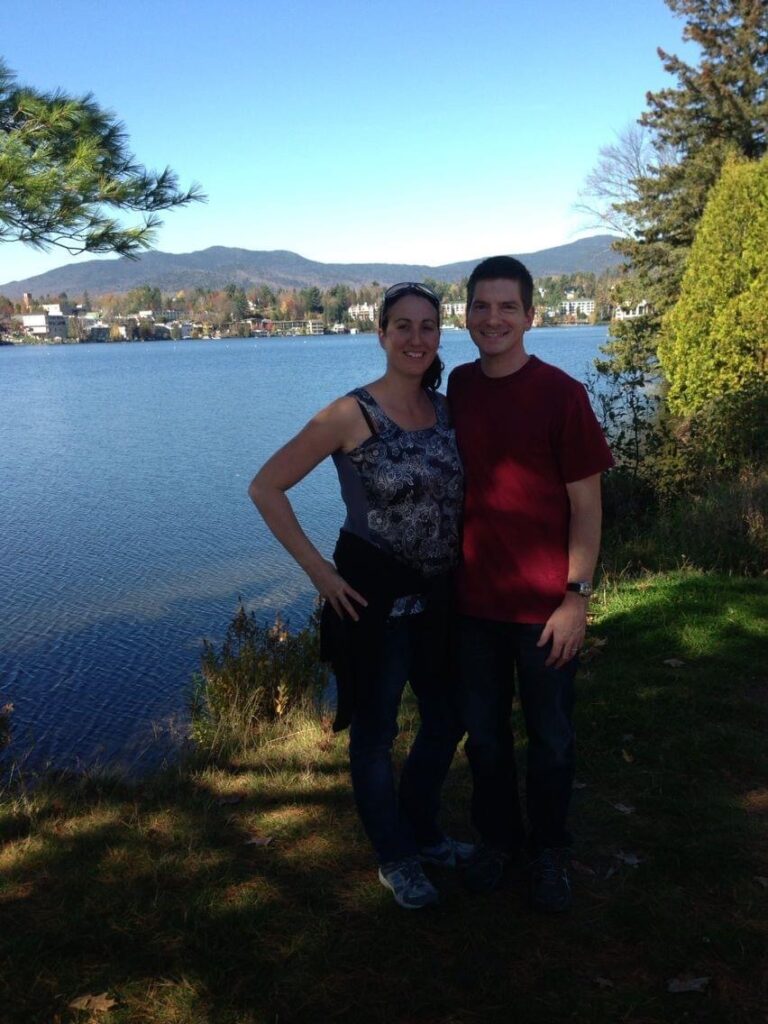 Things to do with Kids the Adirondacks. This Guide to the Adirondacks with Kids will help you plan a wonderful outdoor adventure in Upstate New York. The largest park in the country is the Adirondacks which covers over 6 million acres. It is equivalent in size to the State of Vermont and is 3 times larger than Yellowstone National Park.
There's approximately 2800 lakes in the Adirondacks along with numerous hiking trails providing endless adventures. There's so many options of where to stay and things to do that it can be overwhelming trying to decide. Here's a highlight of some popular areas in the Adirondacks and all the amazing things they have to offer.
High Peaks Area of the Adirondacks
There are 46 high peaks in the Adirondack State Park over 4,000 ft high. Adventurers challenge them selves to reach all 46 peaks and become a 46er. All but 4 of these peaks are easily accessible from the Lake Placid Area.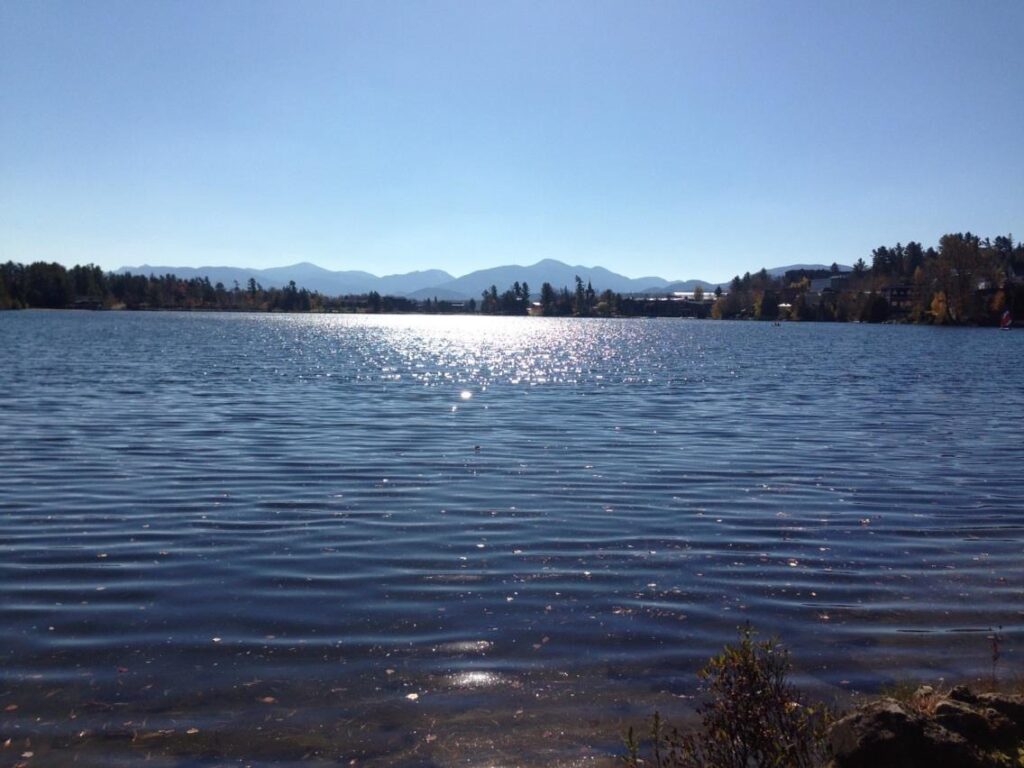 The Town of Lake Placid overlooking Mirror Lake and surrounded by the Adirondack Mountains is a wonderful getaway for everyone, including families. This is an ideal jumping off point for the high peaks.
There's wonderful resorts such as the Mirror Lake Inn, which can now be booked with Hyatt Points and the Arrowhead Lodge that provide wonderful views of the lake along with activities, like kayaking. There's also reliable family hotels such as the Hampton Inn. There is a paved path around Mirror lake which is awesome for families, especially those with strollers. Lake Placid offers some really great restaurants from the Black Bear with it's wonderful lake views to the surprisingly family friendly Lake Placid Pub & Brewery (the kid's grilled cheese is huge).
Lake Placid is a Year Round Resort area. In the summer there is a beach as well as opportunities for non motorized boats and hiking. Spring and Fall are great for hiking and boating; and in winter there is skiing, dogsled rides and much more. There is also a public playground right next to the beach. Visiting Lake Placid during each season is like visiting a new town with new experiences.

Wild Center
Wild Center, is a great day trip from Lake Placid, about 40 minutes away. The highlight of the Center is their raised Wild Walk providing nice views and exploration opportunities for families. However, their indoor facilities is also great for children to explore otters, frogs and much more.
The Lake George Area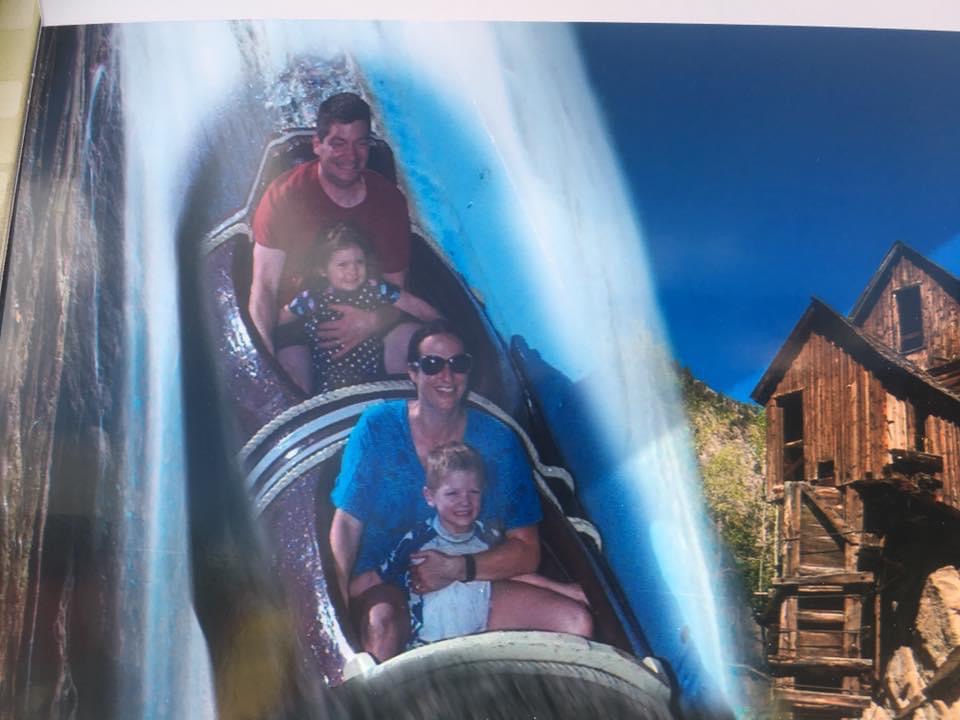 The Lake George Area includes the Village of Lake George situated on Lake George including Millions Dollar Beach, a large public beach offering beach access and a boat launch. Fort William Henry, an old British Fort from the French and Indian War, is located in Lake George. The area offers a variety of accommodations from camping, to affordable motels, to luxury resorts such as the Sagamore Hotel. The Village of Lake George offers many options for, restaurants, shopping and entertainment such as mini-golf, a water park, arcade and more.
Just outside the village is the Outlets of Lake George which is great for shopping deals and south of the village is Six Flags Great Escape and Splash Water Kingdom. There's also the Great Escape Lodge and Indoor Waterpark located across the street from the amusement park.
2800 Lakes in the Adirondacks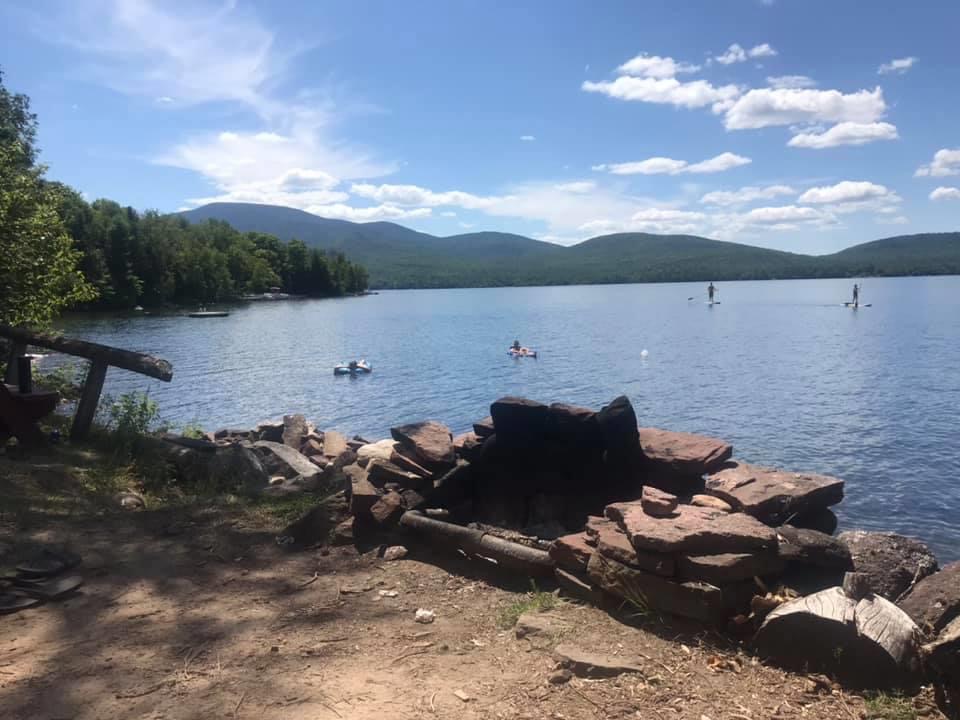 Imagine the possibilities on 2800 lakes through our the Adirondack State Park. From motorized watercraft, to non-motorized boats, such as kayaking and or canoeing, Swimming off docks or at small beaches. Fishing is another popular activity. Campfires at night while roasting smores. Camping or cabin stays. With so much forest there's endless hiking opportunities.
I spent my summers in the Adirondacks growing up on a small lake fishing, hiking, lots of swimming ; and evening fires, board and card games. Searching for "shrooms" we could draw pictures on. I didn't truly appreciate it until we had kids and started brining them up. The kids who are always bored at home, with ipads, every toy in the world, and neighbors to constantly play with, are NEVER bored in the Adirondacks. The children who never swim in cold waters, never want to leave the waters.
We love hearing the Loons call and watching them dive into the water while we search for where they will appear. The kids constantly catch the smallest fish, as my son would say the fastest ones which are harder to catch. They will spend hours fishing in the morning and late afternoon. We have learned to enjoy hikes which we now simply call adventures. Opportunities to discover plants and animals in the wild and maybe a cool view too.
Whether visiting Mirror Lake in Lake Placid, Lake George or one of the other 2800 lakes in the Adirondacks, you will enjoy fresh air, beautiful scenery, fun filled days and the best sleep you have ever had.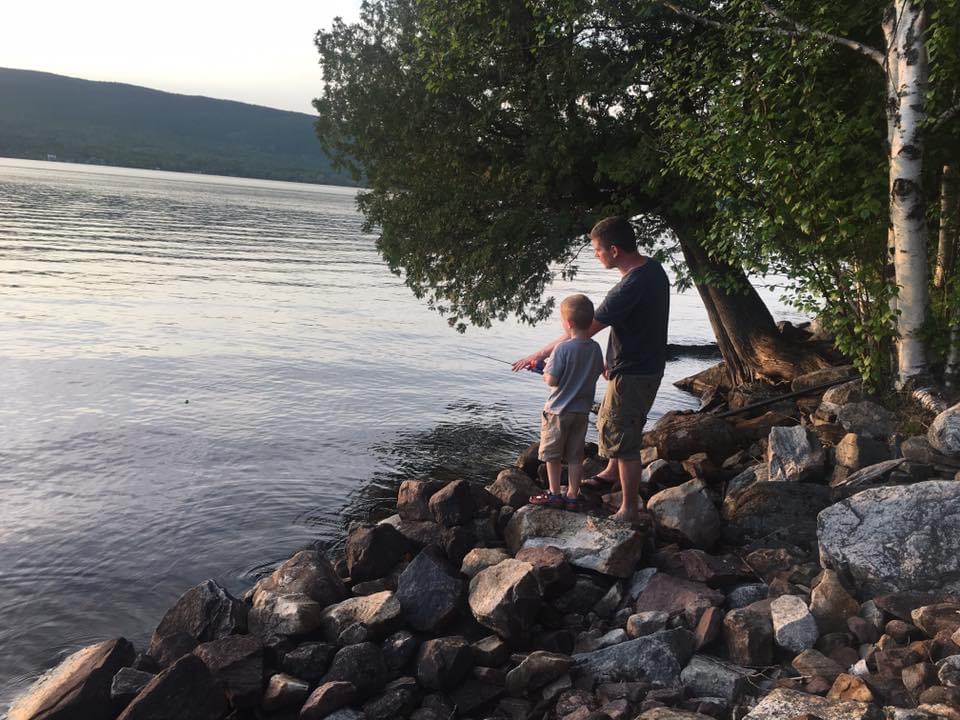 The Adirondacks is a great getaway providing opportunities for adventure and fun as well as relaxation.
For other Great Adventures in NYS check out the Hudson Valley
Th Hudson Valley has many great Water fall hikes such as Hannacoix Preserve / Water Fall ,and Christman Sanctuary / Water Fall . There's many Great State parks offering sandy beaches, hiking trails and great kayaking for beginners such as Grafton Lakes State Park and Thompson's Lake State Park. Wild Play at Thatcher Park is a really fun rope courses that offer a smaller kid friendly option too. Henry Hudson Park is a wonderful local park with an easy kayak to a beautiful water fall. Albany, NY has so much to offer with beautiful architecture and easy access to many great area attractions.
Follow Affordable_Family_Travel on Instagram
Make sure to like AffordableFamilyTravel.com on Facebook to get all the latest updates. It's also where I post my Dash Deals that are time-sensitive.