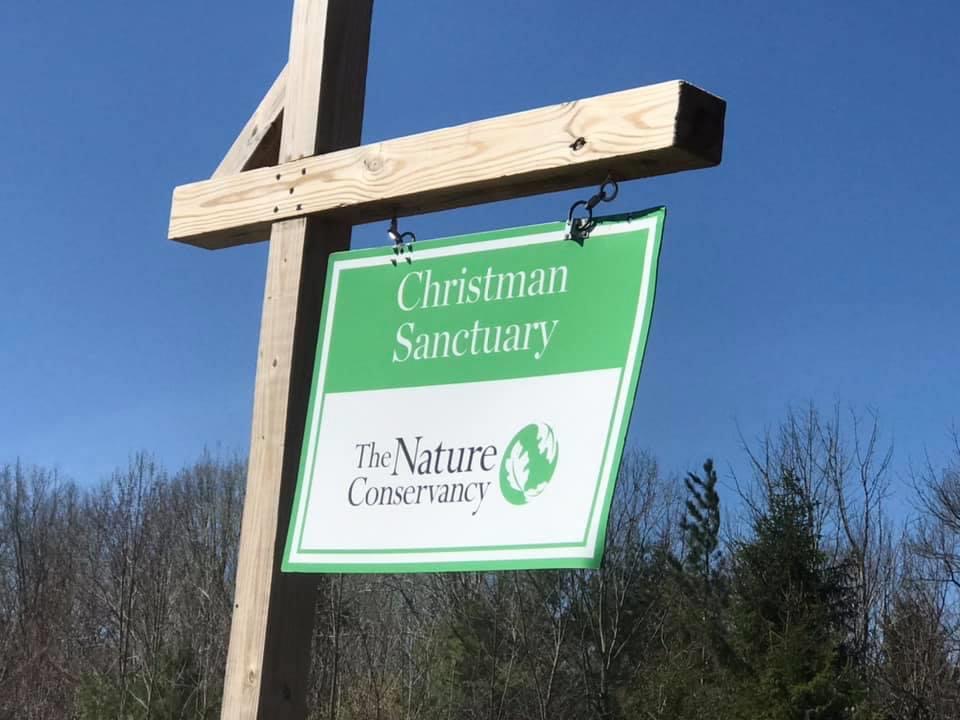 Christman Bird and Wildlife Sanctuary located in Delanson, NY is about 30 minutes west of Albany, NY. There's 2 trail options one is .8 miles, and the other 1.1 miles both lead to the Bozenkill water fall but the blue trail will take you to the lower part of the falls and the orange takes you around to the top. This hike is easy and it's great for newer and or younger hikers like we are.
Join the AffordableFamilyTravel.com Crew on facebook to share tips and tricks for affordable family travel.
Hiking at Christman Bird and Wildlife Sanctuary
We visited in the spring so the initial part of the trail was very muddy but there were wooden planks set down to walk on. we didn't venture into the creek do to the season but I know our kids would have enjoyed exploring it.
When taking the blue trail you will first see a shorter waterfall and as you continue further down you will get to the higher falls. Christman Bird and Wild life Sanctuary is a fun to explore as a family for an hour or two. It's an easy trail though there is one area were the edge is steep but there is a rope to hold on to.
Parking
There's a small parking lot that can get filled easily but there is also parking along the side one side of the road. Watch out for the No parking areas in front of private property.
Looking for more places to explore in the Capital District? Check out these great places:
Make sure to like AffordableFamilyTravel.com on Facebook to get all the latest updates. It's also where I post my Dash Deals that are time sensitive.