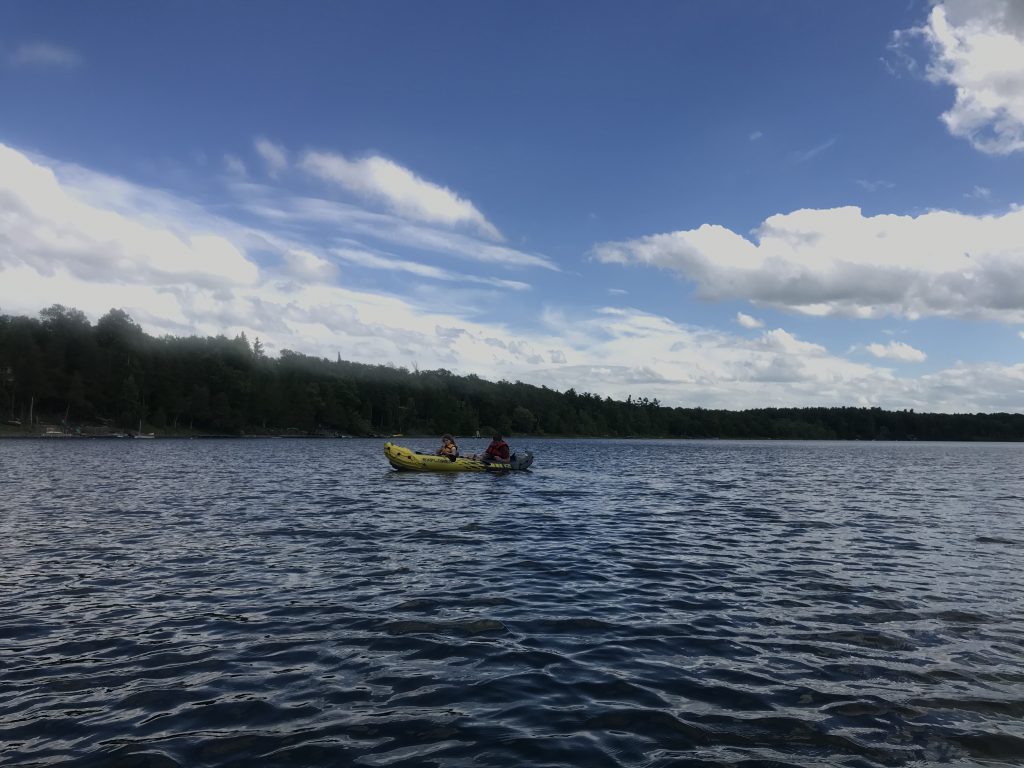 Address
Thompson's Lake State Park NY
68 Thompson's Lake Road
East Berne, NY 12059
Thompson's Lake State Park is a small lake located in East Berne, NY about 30 minutes from Albany, NY. It'sa short drive to John Boyd Thacher State Park including Wild Play Ropes course, where there's wonderful views, Hiking trails and a ropes course. If you are camping for a few days or a week combining these two will keep you busy all week long.
Beach/Swimming at Thompson's Lake State Park NY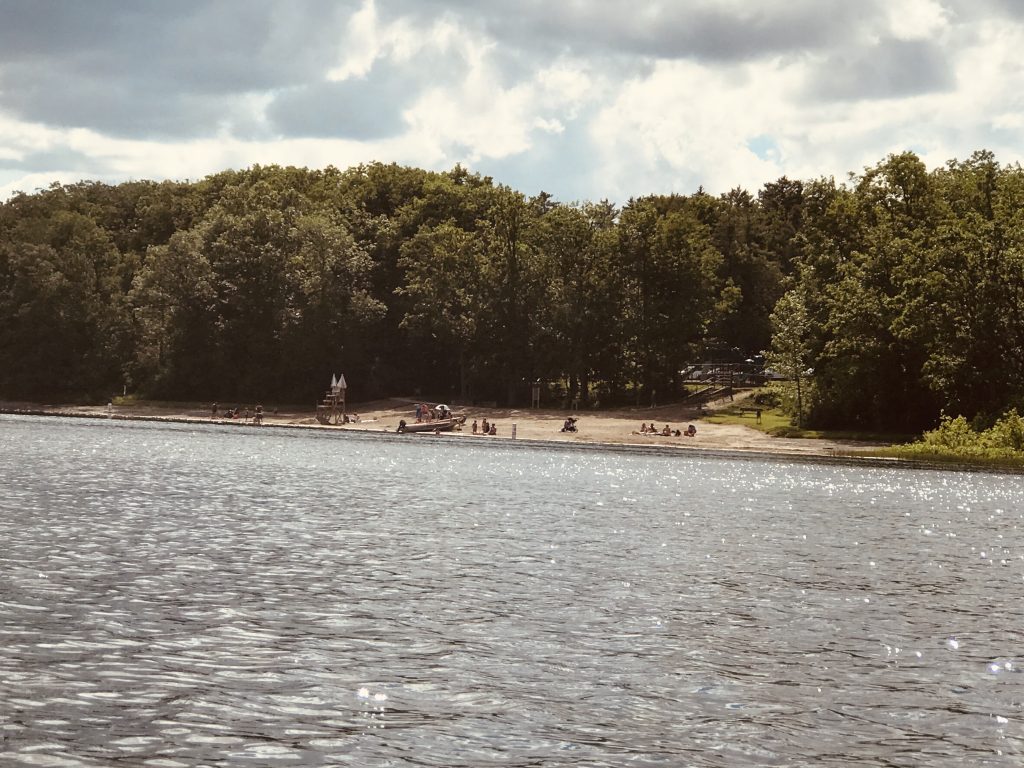 The Beach at Thompson's Lake State Park NY is rather small but it's still a nice option to cool off on a hot summer day. I recommend heading there in the afternoon to cool off after a morning hike or kayak/canoe ride.
Kayaking / Canoeing
There are rentals available but if you bring your own there's 2 options to launch your kayak. There's a boat launch which often is busy with limited parking or there is also a kayak canoe launch area where you can drop off the canoe and kayaks and park across the street. There's a fair amount of parking there so it's the easiest option but you do have to carry your kayak/ canoe a bit to the dock to launch. To get to the launch use the Emma Treadwell Thacher Ntr Ct, 87 Stan Levine Dr, Voorheesville, NY 12186 As the address.
We have 2 double inflatable kayaks. The same ones that were on sale last Christmas in my amazon article for only $50. They are no longer available but were a great value and we have been very happy with them. We partiall inflate the kayaks so when we arrive there's less to do but it takes no more than 10 minutes to fully inflate each one.
We decided it was easier to have one of us carry both fronts of the kayaks (one in each hand) and the other carry the backs of the kayaks. it worked well and they are rather light. the kids wanted to help so they carried the paddles.
Launching was easy and you are on the side of the lake with many lili pads and a Beaver Dam. We swear we saw the backs of the beavers swimming but could not confirm. We heard many frogs and saw Canadian geese swimming. It was very relaxing and the calm waters makes it easy for beginners.
Camping
We haven't camped at Thompson's Lake before but there's a fair amount of sites. It seems the A loop would be ideal. The website is very user friendly and easy to pick the site that meets your preferences.
Thompson's Lake State Park NY 3 Night Itinerary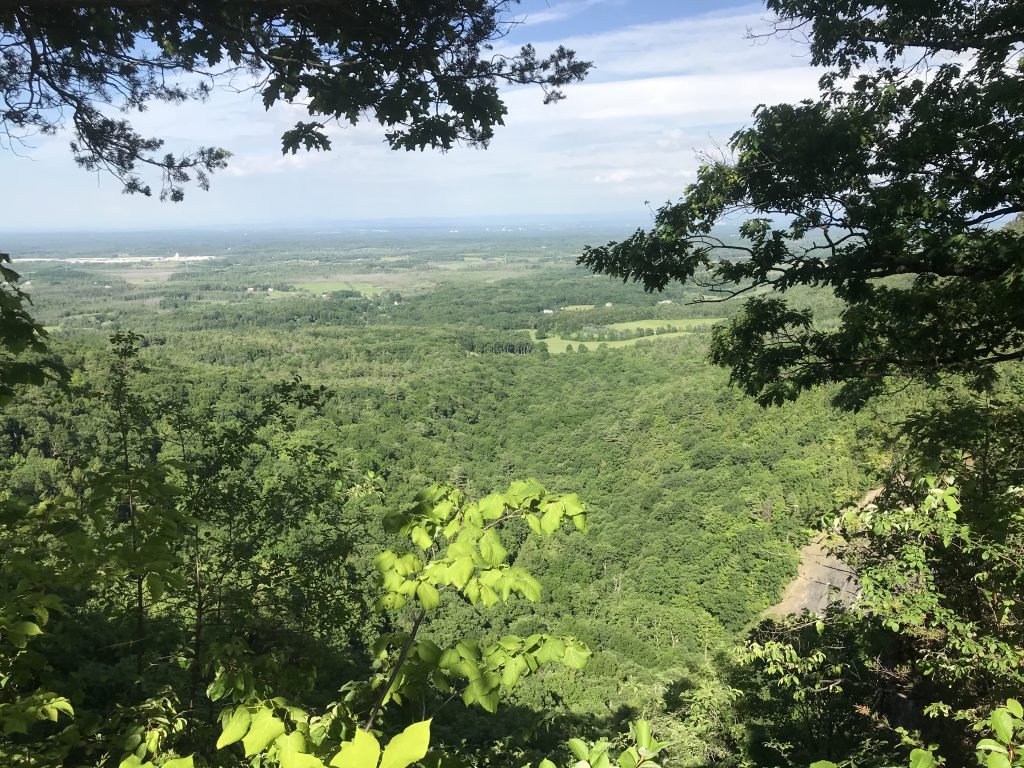 Day 1
Check into your Campsite and set up
Head the beach for a few hours
Enjoy a campfire and roasting smores
Day 2
Morning Hiking at John Boyd Thacher State Park.
Afternoon at the Beach
Day 3
Morning Kayaking
Afternoon Beach
Day 4
Pack up Camp
Morning at Wild Play at Thacher Park Wild play is a fun ropes course for ages 5 and up. There's various levels including a level appropriate for younger kids. We had a great time you can check out my review and tips here.
Follow Affordable_Family_Travel on Instagram
Make sure to like AffordableFamilyTravel.com on Facebook to get all the latest updates. It's also where I post my Dash Deals that are time-sensitive.