The Best All Inclusive Family Resorts on a Budget are fun family vacations. All-Inclusive Family Resorts can often be expensive, especially when you have picky eaters in tow. Kid-friendly all-inclusive resorts are fun and relaxing and can be a cheap family vacation. Some of these top All-Inclusive for kids can be expensive. However, there are ways to make them affordable and fit a trip into your budget. Using points to cover an all-inclusive resort is another way to make these an affordable family vacation.
5.

Rocking Horse Ranch

, Highland, NY All Inclusive Family Resorts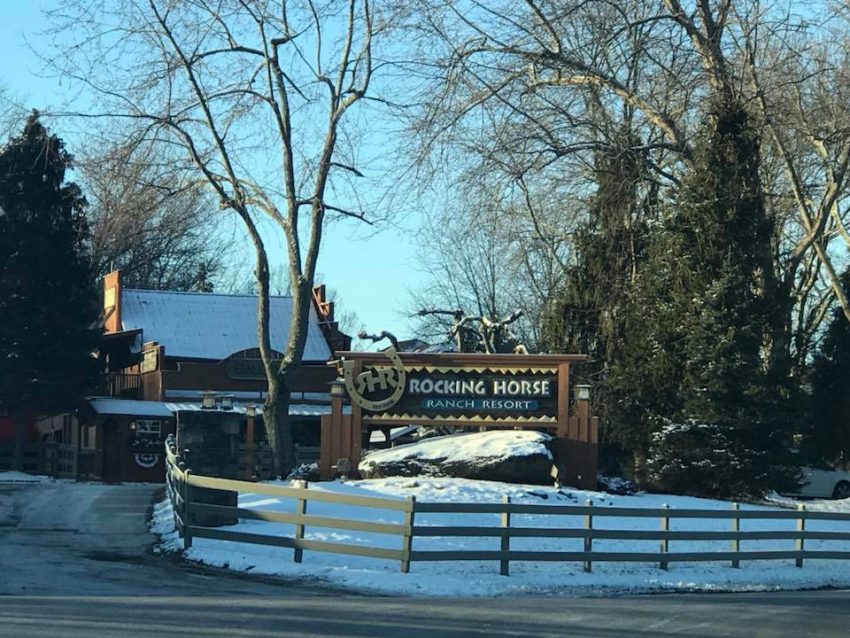 Rocking Horse Ranch in Upstate NY is a great family-friendly all-inclusive in the US. It provides 3 meals a day along with snacks and many fun activities including horseback riding, tubing (even when there isn't snow), skiing including equipment and lessons, a small water park, outdoor hot springs, and much more. While the price of this all-inclusive resort isn't necessarily budget-friendly, many can drive to the resort saving a lot on airfare.
If you book a 1 night stay you get 2 full days of fun and entertainment bringing the cost for food and entertainment to half the cost. I have seen prices as low as $500 a night for a family of for. When you factor in the cost of horseback riding or ski lessons with rental equipment and lift passes for 2 days, the cost of a stay is almost comparable to the cost of just one activity for a family of 4 for days compared to the 1-night rate. you get so much more activities plus all your food and accommodations included.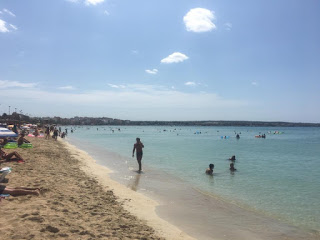 Did you know there's all-inclusive in Europe? Adding an all-inclusive stay to your European vacation can help you adjust to the time change and relax before heading on an adventure.
We love RIU Resorts and the one located in Palma De Mallorca Spain was exactly what we expected. When traveling overseas we often want to experience the culture and food at the destination. Since RIUis a Spanish chain you get the Spanish experience and wonderful food right at the resort. We headed to Barcelona after our stay at the RIU and as surprised by how much Spanish tapas and food we had already enjoyed at the resort.
RIU Bravo Palma De Mallorca Spain is located about a block from the beach with side walks making it easy to navigate. The rate of the RIU Bravo Palma De Mallorca wasn't the super beach but was reasonable for the quality we are used to with RIU resorts. Since it's a beach location you get your entertainment included and its a great way to relax when you first arrive in Europe with kids and acclimate to the time change and jet lag.
The pools are nice to swim in and there's a swim-up bar our family enjoyed with tables in the pool as well. If you are looking for a place to relax on a European trip this resort is perfect.  This resort is only a 45min flight from Barcelona so it's an easy add-on to a European trip or even a European Cruise.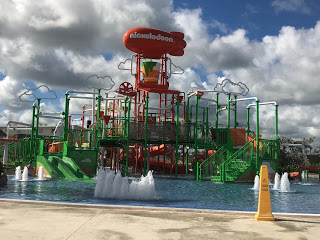 Nickelodeon Resort is a pretty pricey all-inclusive resort in Punta Cana, DR. However it can be reasonably affordable if booked along with a Southwest Companion pass for almost free flights for your family. The entertainment, kids club, and swim-up rooms are what makes this resort so unique and worth a trip at least once. They offer an Orange Carpet event and a Dora the Explorer evening event that is both fantastic and loads of fun.
There's also a Riu in the Dominican Republic that is midrange budget-wise. As stated previously we love the value of Riu though it's not overly rid focused they have consistent quality accommodations and food at beautiful beach destinations.
To make the trip more affordable try to snag the kid's free special, and you can book rooms for under $700/night all-inclusive. If you combine this offer with the Southwest companion pass and points to cover your flights for free this can make the trip much more affordable.
2. RIU Caribean Resorts including Aruba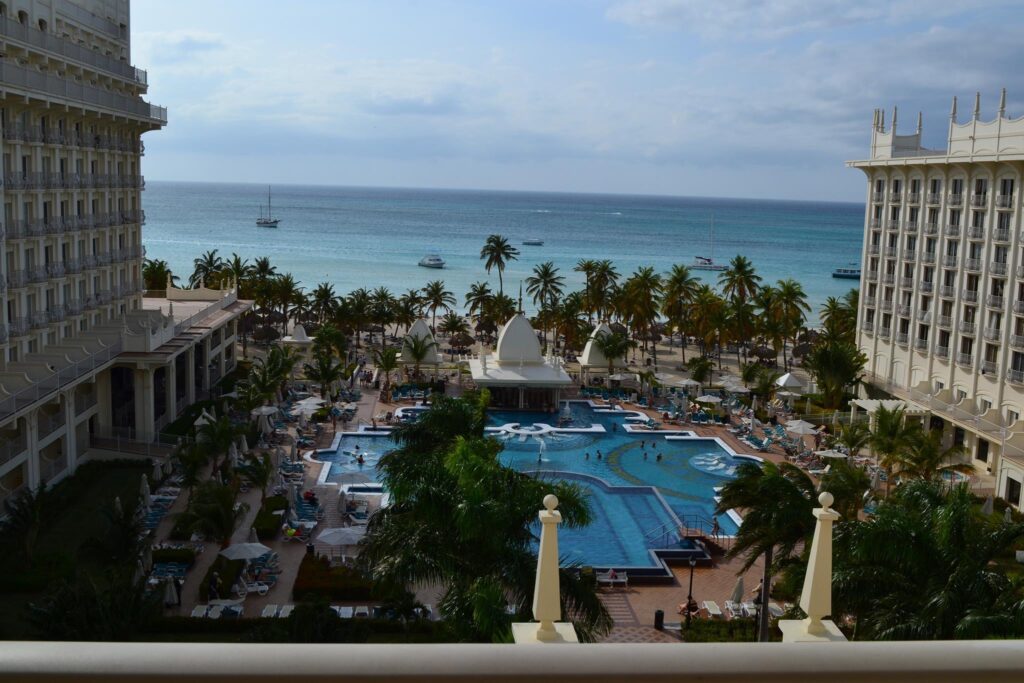 We visited the RIU resort in the Bahamas when our son was an infant. It was our first international and beach vacation as parents. RIU was great staff were friendly and having access to the buffet made it easy for us to relax and eat any time. The beach was gorgeous and we had the relaxing vacation we had hoped for. There were some issues and RIU customer service was so wonderful that we knew we could rely on RIU for not only great quality but also for supporting customers when something isn't at the great quality they expect to provide their customers. Since then the resort has been renovated and changed to Adult only.
We then returned to RIU this time in Aruba less than a year later for a babymoon. Again RIU resorts provided the consistent quality we hoped for and now expect from them. While there isn't a ton of activities, the beach is beautiful, there's a pool that is refreshing for hot days (and by refreshing I mean pretty cold), comfortable clean rooms, and good food.
When Southwest brings back their Caribbean flights combining a Southwest companion pass can help make this a much more affordable family vacation.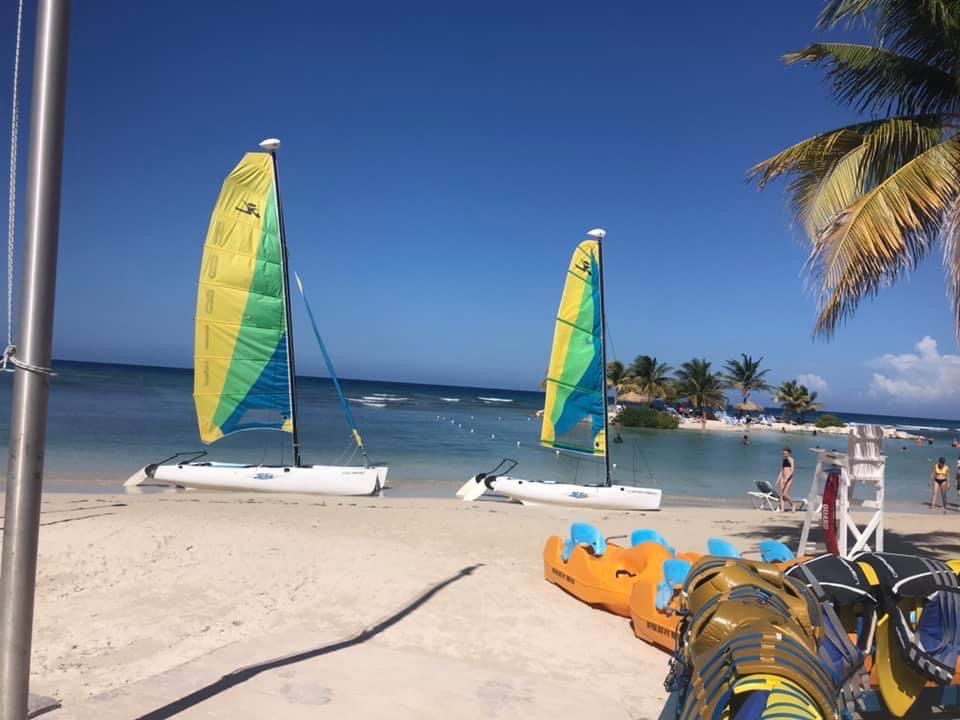 Holiday Inn Jamaica is absolutely our favorite all-inclusive that is super budget-friendly. With rates as low as $150/nights for 2 adults and 2 kids under 12 (AAA rate). While the food can be a little mediocre there is always something for everyone. I love the Jamaican food that is on the buffet daily as well as their Italian sit-down restaurant. The Jerk hut is also really great. The best part is the wonderful staff, afternoon stage activities for the kids, and the easy snorkeling.
Jamaica also is home to a Riu Resort for $100 more a night you may get a slightly nicer hotel room and food but you will be missing out on the really fun family entertainment at the Holiday Inn Jamaica. Save yourself the money and head to the Holiday Inn.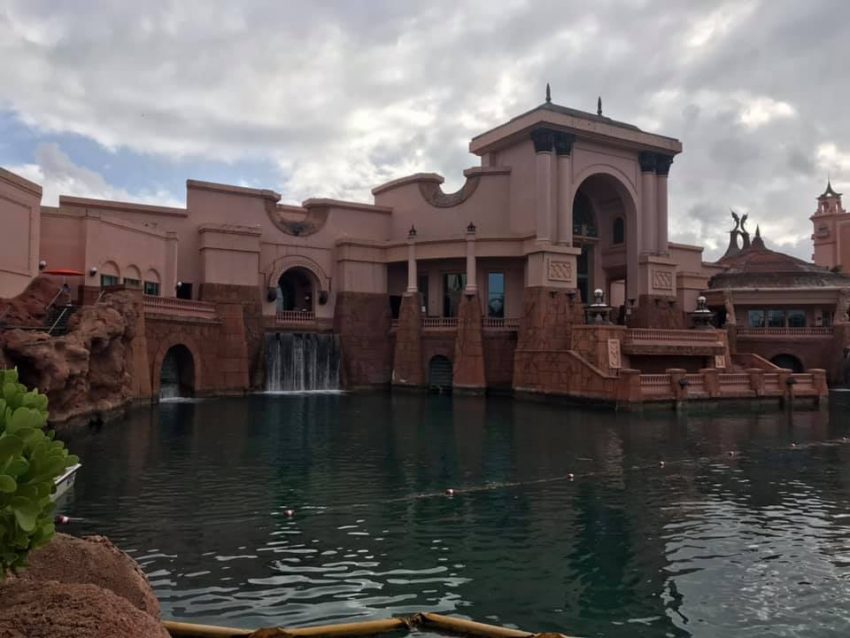 While Atlantis Resort is not an all-inclusive resort, occasionally there is an Atlantis Bahamas All-inclusive package offer. It isn't unlimited but includes meals so you don't have to worry about how much you spend. However, we have been able to find affordable food options. This males it easy to have a very budget-friendly stay at Atlantis. We have combined these food saving with Southwest Companion pass. As well as Caesar's Free Atlantis Stay for an extremely affordable Atlantis Bahamas vacation.
Atlantis Bahamas has a great water park, several pools and beaches. The waterpark has an adventure river that is the best "lazy" river we have ever experienced. There's water slides for all ages.
Sometimes staying at a non-all-inclusive resort can actually be more affordable and just a fun. There's many resorts that offer included activities making for great accommodations. Combined with affordable food options these resorts can provide some of the best family vacations. Aulani Resort in Hawaii, Hyatt Coconut Point, Baker's Cay Key Largo and Hyatt Regency Chesapeake Bay Golf Resort are some of our favorite family resorts where you can have fun and find affordable food options to make the cost comparable or cheaper than an all-inclusive.
Things To Buy Before your Trip
Best All Inclusive Family Resorts on a Budget
The Best All Inclusive Family Resorts on a Budget are fun family vacations. All-Inclusive can often be expensive, especially when you have picky eaters in tow. Kid-friendly all-inclusive resorts are fun and relaxing vacations for families and yes even affordable. Some of these top All-Inclusive for kids can be expensive. However, there are ways to make them affordable and fit a trip into your budget.
Follow Affordable_Family_Travel on Instagram
Make sure to like AffordableFamilyTravel.com on Facebook to get all the latest updates. It's also where I post my Dash Deals that are time-sensitive.