The Best Northeast Family Resorts in Winter (New England, New York, and Pennsylvania), are sure to help get rid of the winter doldrums. These winter resorts offer, skiing, snow tubing, indoor water parks, ice-skating, and more. Many activities are included in the cost of your stay at these Winter Resorts for a weekend getaway from Upstate New York or New York City or even longer. These Family Resorts are great all year round but they are perfect for a winter getaway. You can also learn how to stay at many of these best northeast family resorts on points.
*Due to changing environment of Covid, please contact the resort to see what limitations and rules they have at the time of your stay.
1. Best Winter Resorts Indoor Water Park: Camel Back Resort Aquatopia Poconos, Tannersville, PA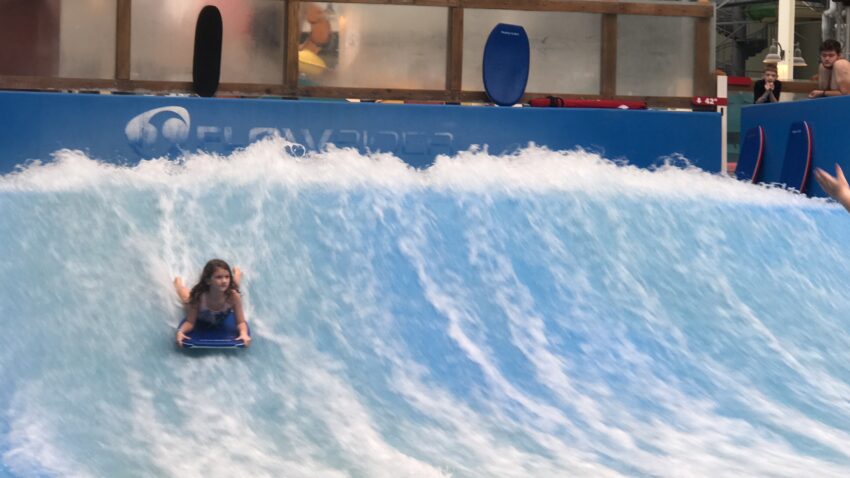 This resort is the perfect way to escape the cold if you want to. The Aquatopia in door water park is fun for the whole family. The resort also offers an indoor entertainment complex. Camelback Resort is a ski in and out resort and also offers snow tubing. This is the perfect destination for a weekend or week getaway this winter. If you want to feel like you are really on vacation, lounging at Aquatopia will make you feel like your at a tropical destination.
What We Love:
Waterpark is so much fun you feel like your in a Tropical Destination
Enough Restaurants choices you never have to leave the resort
Skiing and Snow tubbing on site.
2. The Best Family All-Inclusive: Rocking Horse Ranch Highland, NY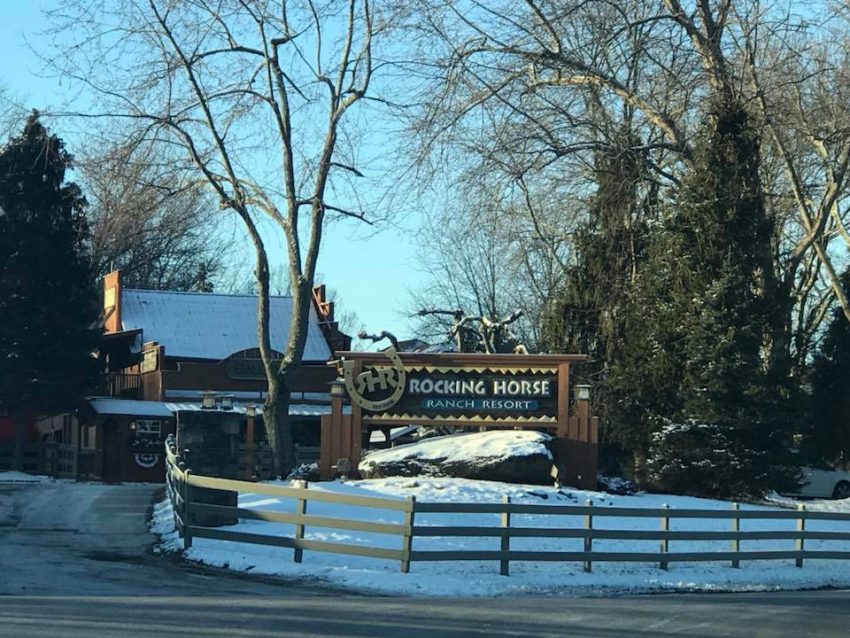 Rocking Horse Ranch is the best winter resort in the Northeast for Families because it is full of outdoor family fun this winter. They offer Skii rentals and lessons included with your stay. Horse back riding, snow tubing , archery and even an outdoor hot spring.
What We Love:
The Hotsprings they added since our stay looks amazing
Ski rentals and lessons included
Snow tubing includes
Wonderful entertainment schedule
all inclusive means everything's paid for and you can just sit back and enjoy.
3. Best Family Winter Resorts on Points: Hyatt Chesapeake Resort Cambridge, MD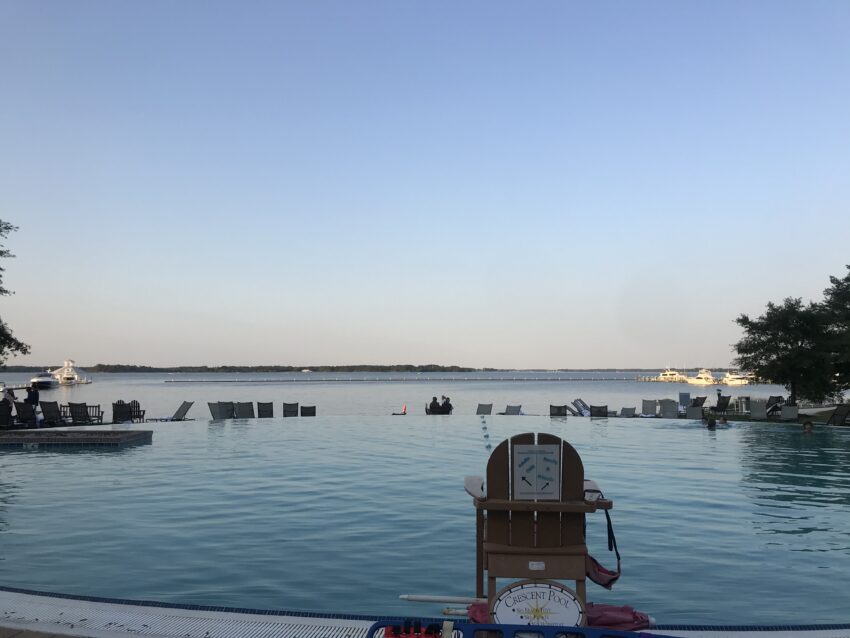 Hyatt Chesapeake has beautiful views of the Chesapeake River. They have a large indoor pool and offer evening Dive-In movies. Depending on the weather they may have their tennis, miniature golf, and disc golf courses open. There's also a nice bike trail so if you bring your bikes along, depending on the weather, you can enjoy a nice bike ride- yes even in winter. This resort has some nice public areas to lounge around in. Indoor and outdoor fireplaces and an area with a couple of pool tables.
What We Love:
Indoor pool with volley ball net and basketball hoop
Dive Inn Movies
Outdoor sports
Using Hyatt Points means our stay is free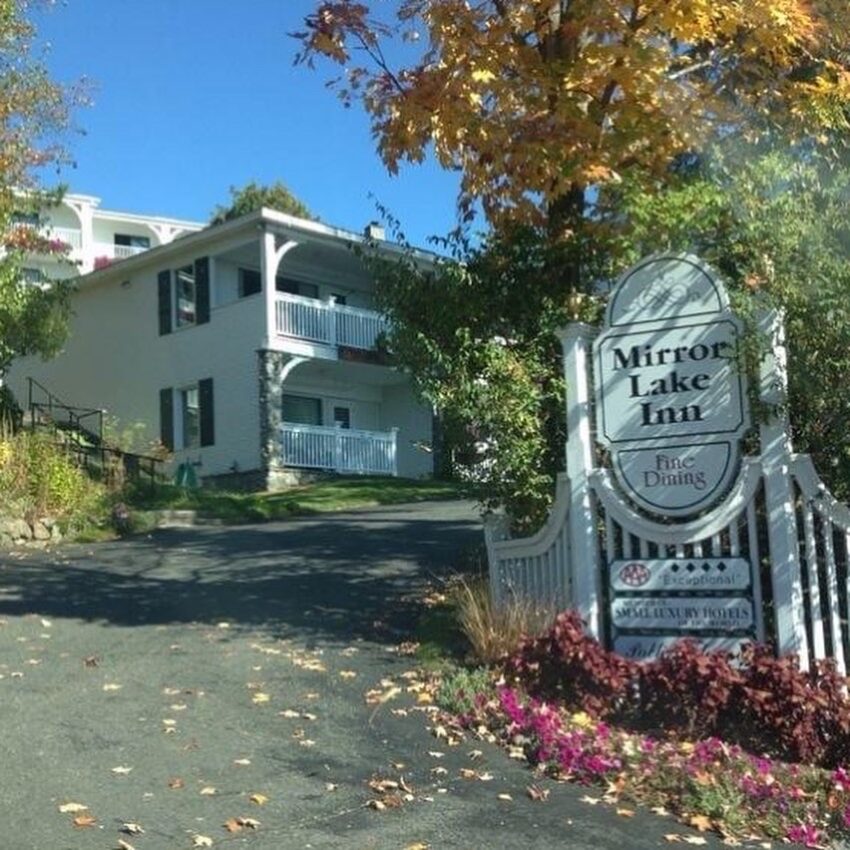 Mirror Lake Inn is a Beautiful Inn located across the street from Mirror Lake Inn. Request a Lake View room and cozy up on a patio with a warm blanket (provided) and enjoy the peacefulness of nature. When the Lake is frozen you can go ice skating, Dog sled rides are offered seasonally and of course skiing near by. Mirror Lake Inn has an indoor pool to help you warm up and relax after a busy day of activities. They also have many little nooks and a large indoor fireplace, perfectly for getting cozy with a book. The family will love the afternoon tea and cookies. The spa offers some amazing services to help you feel relaxed and refreshed during your stay.
What We Love:
Wonderful Spa
Indoor Pool
Lake Placid offers wonderful restaurants and winter entertainment
The fire place and little nooks in the resort gives a wonderful cozy feeling in the winter.
Overview of The Best Northeast Family Resorts in Winter
These Top Resorts offer more than just accommodations. They offer family fun activities to keep you busy all week or weekend long. The perfect way to make some great family memories this winter. You can also check out my favorite East Coast Hyatt Resorts and Winter Weekend Getaways from New York.
Follow Affordable_Family_Travel on Instagram
Make sure to like AffordableFamilyTravel.com on Facebook to get all the latest updates. It's also where I post my Dash Deals that are time-sensitive.