This is the Best Mirror Lake Inn Review and Planning Guide to help you plan the best trip to Lake Placid New York. Mirror Lake Inn is one of the best Lake Placid hotels which is located in the Adirondacks in Upstate New York. It includes information on the Resort, rooms, restaurants, and the town of Lake Placid. As well as some Lake Placid day trip ideas.
The Mirror Lake Inn Resort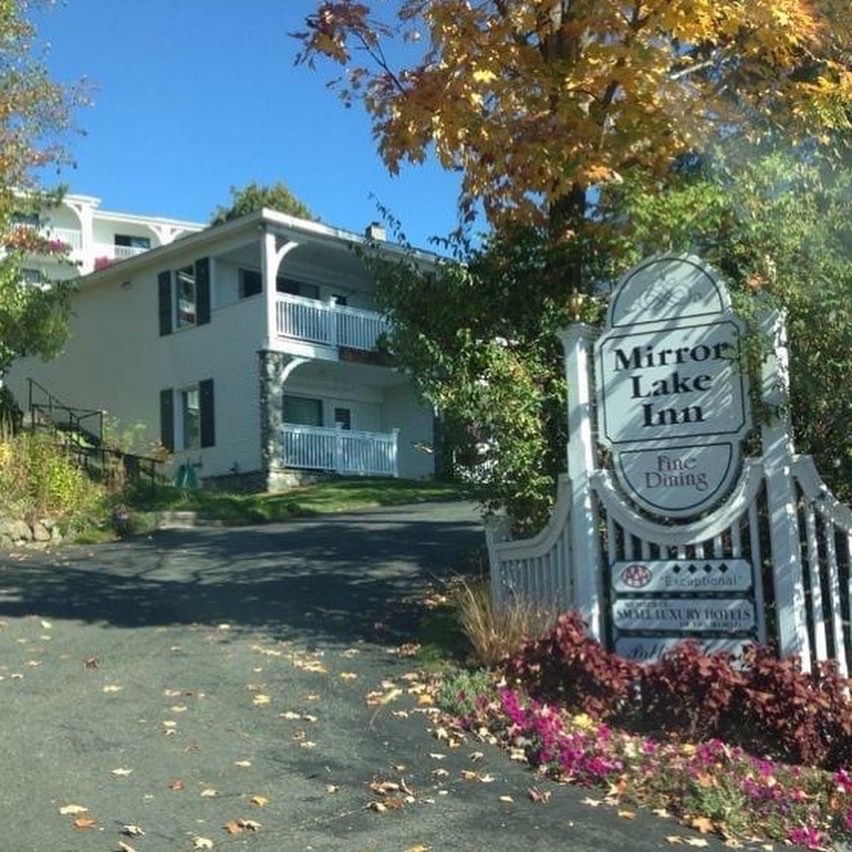 Mirror Lake Inn Resort and Spa is a beautiful romantic hotel located across the street from Mirror Lake NY in Lake Placid. There public space provides various cozy spaces including balconies and near a warm fire place. There's a Spa and indoor pool as well as several onsite restaurants.
Mirror Lake Inn Review: Rooms
The rooms at the Mirror Lake Inn are spacious. The lake view rooms are great for cozy evenings relaxing with a glass of champagne with someone you love while your kids (if you have any) sleep soundly. It's also nice for relaxing in the afternoon after a busy day in town. Stop in the lobby and grab some afternoon tea and cookies and head to you room for some nice relaxing views. You can also enjoy many of the cozy common areas in the hotel.
Mirror Lake Inn Review: The Spa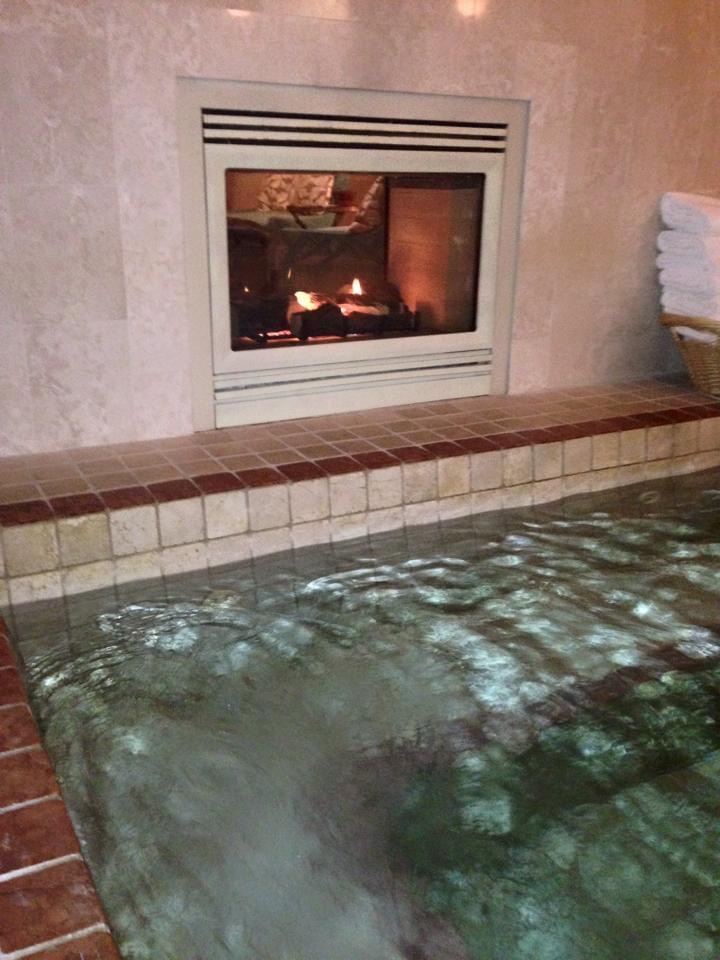 The spa has a wonderful selection of services which you can check out on the Mirror Lake Inn Spa Menu. I enjoyed a body treatment, facial and pedicure. Facials are always my favorite but the body treatment was fantastic my skin felt amazing. There's a small jacuzzi you can soak in and a nice quiet waiting room. They offer massages as well which I imagine are as wonderful as their other services.
Mirror Lake Inn Restaurant Reviews
We enjoyed all our onsite dining at Mirror Lake Inn. The 2 onsite restaurants provide a variety of delicious options from Four Diamond to lake side casual.
The View Restaurant at Mirror Lake Inn
Lake Placid's only AAA Four Diamond Restaurant and We were lucky to enjoy a meal there with Kids. That's right. The View offers a special family dining time which allows families to enjoy a fine dining experience with out the worry of children being children. At the time our daughter was an infant.
We both ordered the Filet which was cooked perfectly. The service was wonderful and the view . If you are looking for a fine dining experience this is the perfect place. If you are planning on a Lake Placid proposal at a restaurant this is the place to do it.
The Cottage Restaurant at Mirror Lake Inn
This is a great casual place right on the water with nice views. While casual the food is fantastic. It's definitely family friendly and our kids were entertained with a nice corner table with views of the lake through the large windows.
Mirror Lake Inn Couples Getaway
The Mirror Lake Inn Resort and Spa is wonderful for couples. The resort is very romantic. There are many nooks to find a quiet place to relax together. The lake view room patios are perfect for cozying up at night with one of the warm blankets provided in your room. The restaurants offer delicious meal options and complementary cookies and tea are offered in the afternoon.
Mirror Lake Inn Family Getaway
Mirror Lake Inn is also good for families. The rooms are spacious and large enough to fit 2 cribs in them comfortably. A lake view room is perfect for enjoying the patio after the kids have gone to sleep. The indoor pool is perfect for some family fun or maybe for your partner to entertain the kids while you enjoy some spa time. The restaurants are kid friendly and even has a special family dining time. Lake Placid is a great town for families.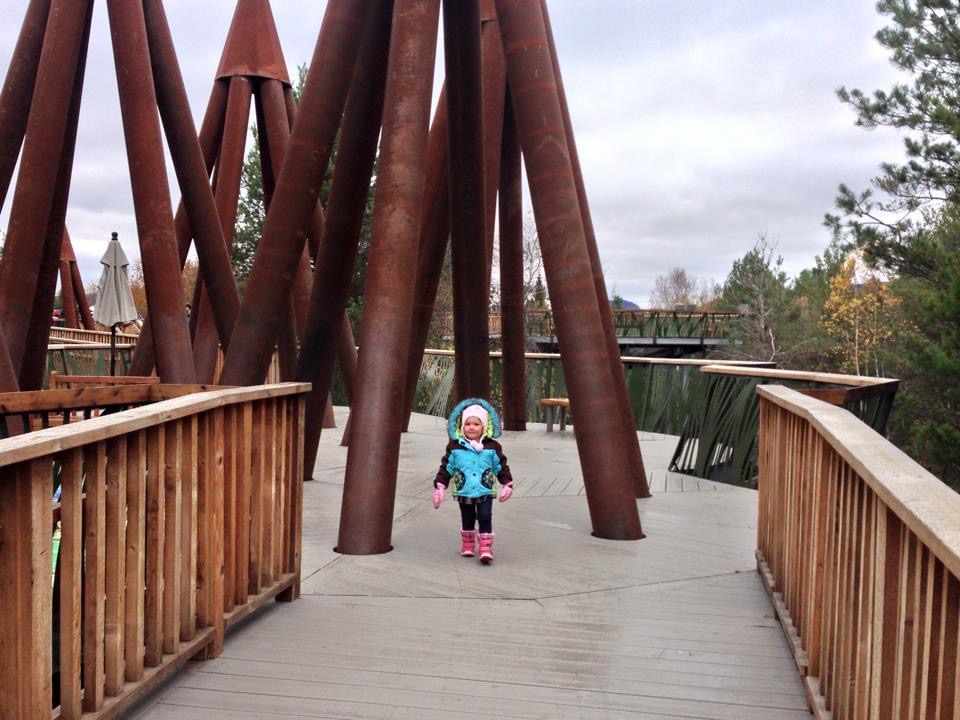 Lake Placid is a charming little village in the Adirondacks in Upstate New York State. There's some great shops and a nice paved walk way around Mirror Lake. It's also the location of the 1980 Winter Olympics and there's some Olympic sites you can visit. Wild Center in Tupper Lake is a great day trip. Lake Placid is also the perfect base camp for exploring the 46 Adirondack High Peaks.
How to Plan an Affordable Lake Placid Trip and Mirror Lake Inn Stay
Mirror Lake Inn is a beautiful Inn that deservingly fetches a high cost for their rooms. On the off seasons prices are a bit lower but not necessarily affordable for a family. However, Mirror Lake is now part of the Hyatt Family and you can book a staying using 25,000 points per night. Hyatt doesn't charge any fees with their bookings so your stay could be completely free.
The Current Bonus for the Hyatt Credit Card would provide 2 nights free. If you are in 2 player mode, meaning you and your partner both take out a card the bonus combined would provide you with enough for 4 nights stay free. Since Hyatt is currently offering 25% back you could earn enough back for 1 night toward a future stay for a total of 5 nights from the 2 credit card bonuses.
While the onsite restaurants are delicious there are more affordable options. If your looking to save a lot. Consider brining your own continental breakfast of cereal, donuts, bagels etc. Rooms have fridges if you need to store milk, cream cheese or cold cuts for lunch. Packing lunch can save you even more.
There are also more affordable restaurant options such as Wyatt's Mexican Restaurant with menu items under $10 each. Johnny's Pizza is another great affordable option.
For affordable activities stick to the great outdoors. Plan some local hikes including the nice easy walk around the lake. Play on the local playground and enjoy the beach if it's summer.
Products you may want for this trip
Follow Affordable_Family_Travel on Instagram
Make sure to like AffordableFamilyTravel.com on Facebook to get all the latest updates. It's also where I post my Dash Deals that are time-sensitive.