These New York Winter Getaways for Families are great Northeast Vacation options. If you are looking for family vacations in New York these are some great options. Many are also great Winter Weekend Getaways from NYC but you could easily spend a week on an affordable family vacation in winter at these destinations as well. These are some of the best Winter Getaways in the Northeast.
Where ever you travel there are Cheap family outdoor winter activities your family can enjoy. If you purchase your own equipment you can enjoy many of these activities all winter long for free where ever you travel. Some of our favorite Winter sports equipment include Ice skates, snowshoes, sleds, and snowmen kits. It's fun finding free or cheap places to cross country ski, ice skate, sled or snowshoe, and more. Having your own equipment will help you enjoy affordable family vacations especially when you can use the equipment on multiple budget family vacations.
This is a list of awesome getaways from New York State either within New York State or to boarding states that aren't just skiing. You can also check out the Best Winter Resorts for Families in the Northeast. I will also show you how these trips can be Cheap Family Vacations and also help you plan your family vacation on a budget.
Winter Trips in New York State
New York State offers a variety of winter activities including down hill skiing, cross country skiing, snow shoeing, snow tubing, sledding. There's also wonderful resorts that offer family activities included with your stay. Even if you hate the cold there's plenty of options to keep you entertained indoors.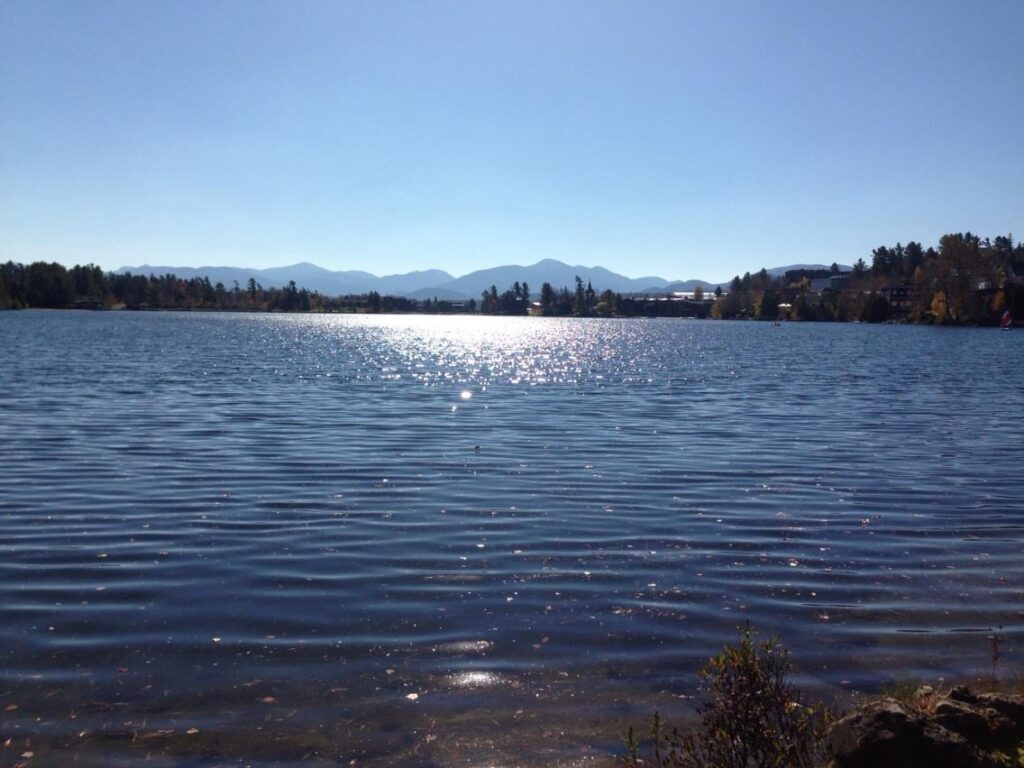 Lake Placid is a wonderful family destination in the winter. The lake freezes over and there are activities such as ice skating and dog sled rides. You can also visit the Olympic sites. Book a hotel with an indoor pool so the kids can enjoy swimming indoors. Our Lake Placid Guide provides you with everything you need to plan a trip to Lake Placid and Budget Lake Placid with Kids can help you plan a cheap Lake Placid Getaway.
Where to Stay in Lake Placid
Mirror Lake Inn Resort overlooking Lake Placid is a nice place to stay where you can enjoy views of the lake from your balcony with cozy blankets provided in a room. You can settle in by the giant fireplace and enjoy some afternoon tea and cookies or swim in their indoor pool for some indoor fun. The 2 onsite restaurants offer a nice variety from high end dining to the casual waterfront.
Hudson Valley
The Hudson Valley offers several really great family resorts that offer a lot of activities included with a stay.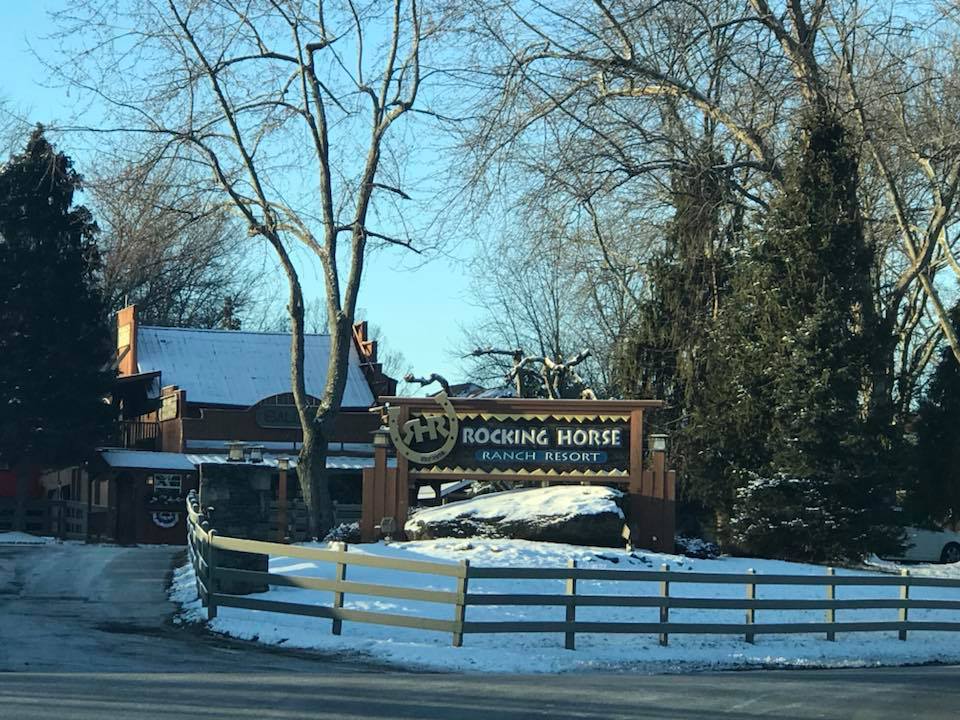 This resort is our favorite Family Resort in NYS. This all Inclusive Resort includes 3 meals a day, an indoor water park, a new outdoor hot springs, Horse back riding, tubing or snow tubing and so much more. They also offer live entertainment. There's never a dull moment at this resort and you can relax and enjoy a stress free visit as everything is included.
Hudson Valley Hiking and Mohonk Mountain House Resort
There's also some really great Hudson Valley Hikes. The Mohonk Mountain House is a nice family resort that offers many included activities including their own hiking and cross country skiing trails. In the winter they also have an ice skating rink. Their indoor pool is a great way to warm up after some outdoor fun.
Lake George
Whether you are looking for a snowy getaway or not Lake George has plenty to offer. As of now the Great Escape Lodge and Indoor Waterpark is currently closed and the Winter festival likely canceled but there are both great options on a normal year. Instead head to the Sagamore Resort which is open on weekends this winter.
Sagamore Resort
Sagamore Resort on Lake George in Bolton Landing, NY is a luxurious resort. This gorgeous resort has an indoor rec center complete with baseball diamond, mini-golf, table tennis, foosball and more. Everything you need to keep the kids entertained indoors. Maybe your partner will even let you sneak off to the spa while they play along with the kids. They also have indoor and outdoor heated pools and a hot tub. If you decide to check out this awesome resort please mention AffordableFamilyTravel.com sent you. Please note the resort is only open weekends and holidays through out this winter.
Check out Visit Lake George to find out everything Lake George has to offer.
Syracuse
Syracuse, NY may not seem like one of the top vacation destinations. However there is a lot of entertainment and family fun in the area even in winter.
Destiny USA Syracuse NY
Destiny USA is the old Carousel Center Mall converted into a huge shopping and entertainment center. There's plenty of entertainment inhere to keep the kids entertained for a long weekend. There's 17 entertainment venues include Movie theater, Wonder Works including a ropes court, 5 Wits escape Room, Billy Bees, Get Air and so much more. Consider gift certificates to these fun places as holiday gifts they can enjoy on your long weekend getaway.
I recommend keeping an eye out for the Destiny USA Winter Pass. Then spending at least 2 days at the entertainment center to take advantage of the passes. This is a much more affordable option than American Dream in Newark New Jersey. While it may not have an indoor water park and amusement park. It does offer indoor gocarts, ropes course, laser tag and so much more.
Rosamond Gifford Syracuse Zoo at Burnet Park
Rosemond Gifford Zoo is fun for families to enjoy the outdoors year-round. Zoo admittance is currently by PRIOR RESERVATION ONLY and with access to the outdoor zoo and Social Animals wing only. Please visit www.syracusezooevents.org for instructions on how to reserve a time slot. You can check out the Syracuse Zoo map to get an idea of what animals you will have access to outdoors.
Where to Stay in Syracuse with Kids
The Embassy Suites Syracuse Destiny USA is the perfect location to enjoy family fun in Syracuse. It's located in the parking lot of Destiny USA Breakfast is included with your stay which starts at $143/night or 34,000 Hilton points or 136,000 points for 5 nights since the 5th night is always free with Hilton points. The indoor pool is perfect for relaxing after a busy day as is their evening reception.
New York Winter Getaways to Pennsylvania for Families
Sesame Place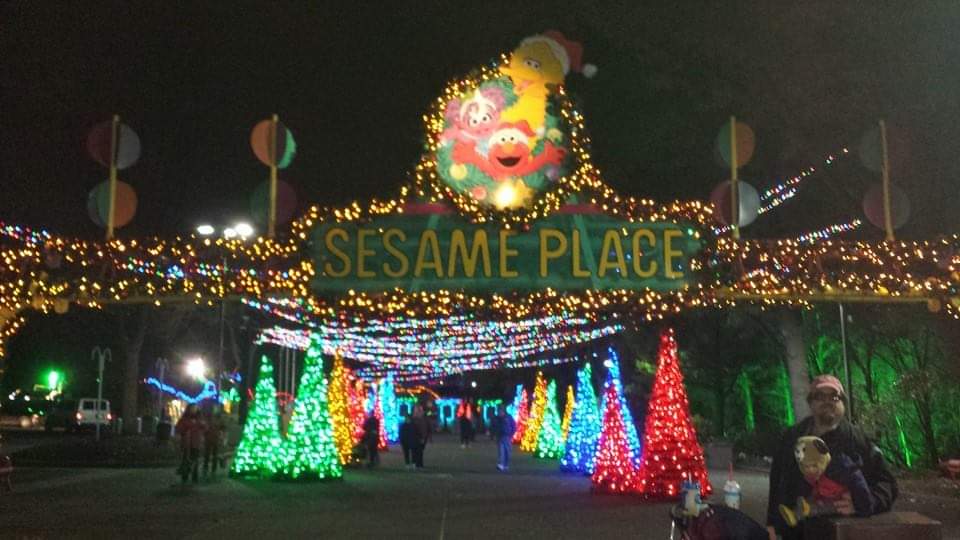 Sesame Place is still operating weekends and Holidays at a reduced rate starting at $20.99. It's such a fun place to visit with younger kids. They even have a Holiday Party that is sure to get you in the spirit. It's a short drive from Philadelphia so it's easy to combine it with some of Philadelphia's great family activities. The Springhill Suites Philadelphia / Langhorne by Marriot is right next to the park so it's convenient. Unfortunately right now their indoor pool is closed but it's a great way to relax after a fun day at the park. Sesame Place is only 30 minutes away from Philadelphia so you may choose to make a day trip into the city or if staying in the city make a day trip up to Sesame Place.
Philadelphia has so much history its fun to explore even in Winter. Enjoy a constitutional walking tour and make sure to stop for a Phili cheesesteak for lunch.
The Please Touch Museum is a wonderful children's museum but unfortunately is closed until 2021 (hopefully it will open up this winter still). You can easily spend the good part of a day here or until your children are exhausted.
Philadelphia is under 2 hours from the Poconos so it's a great day trip if you are planning to stay at one of the many indoor water parks or other resorts in the Poconos. If you are looking for an affordable option near the city Hyatt has several 5k point options a short drive to the city. It's easy to earn those points with the Chase Hyatt Credit Card.
You can also check out Pennsylvania Maple Experience in March.
Poconos
Poconos Mountain is a wonderful place to get away this winter with your family. In addition to skiing and outdoor winter activities, they are home to several indoor water parks including Camelback Mountain Resort, Kalahari, and Split Rock resort with H2Ooooh! Indoor Waterpark. These resorts offer more than just an indoor water park they also offer indoor and outdoor family-friendly fun. Unfortunately, Great Wolfs lodge is closed at the time of this posting.
Camelback Mountain Resort the Best Winter Poconos Resort
Camelback Mountain Resort is an awesome winter getaway for families this winter. The indoor waterpark is unlike any we have visited. There are some really great water slides such as the water coaster and the venus slydetrap 4 person raft slide. The wave pool, flow rider, and splash bucket tower with many things that spray and dump water will keep the kids entertained for days. The Camelback Mountain Lodge and indoor water park offer a ton of indoor entertainment options as well as ski-in and out to camelback mountain slopes. They also have snow tubing and so much more. There are many onsite dining options you never have to leave the resort. The Camelback Lodge and Indoor Waterpark are a wonderful Winter Getaway for Families.
Hershey Pennsylvania
Hershey Pa is magical in the winter. Nothing like so yummy chocolate and a theme park filled with lights to get you into the holiday spirit. Hershey Park, the Hershey Story Museum, and Chocolate World are currently open. Holidays are a great time to visit as they are all decked out for the Holidays. If you have time stop by the ZooAmerica North American Wildlife Park for a visit and enjoy a wide array of animals.
Hershey Park offers a wide array of lodging including a campsite. Believe it or not the sites are open included heated cabins. This is the most affordable option and still provides early admission to the park as do the other Hershey Park accommodations.
New York Winter Getaways to Massachusetts
Massachusetts offers many kid-friendly indoor activities similar to other states. There's also outdoor fun such as snow tubing and more. Massachusetts Activities for families this winter can be found throughout the state. We have highlighted a few we think are a lot of fun.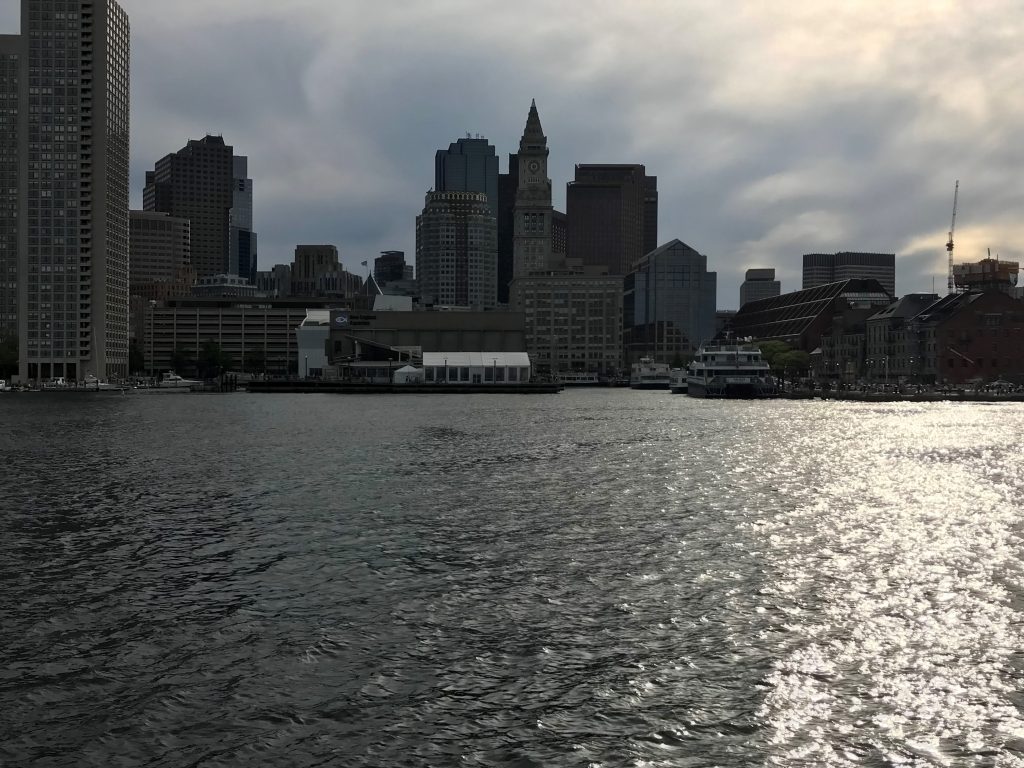 Boston is a great city to visit with kids. It's extremely walkable but you can also take the subway especially when the weather isn't great. There are 2 great museums in Boston for families the Boston Science Museum and the Boston Children's Museum which are both participating members of the ASTC Museum Reciprocity program. Before you visit, check the prices of your local museum family membership. We spend $100 for a family pass, less than admission for 4 to the Boston Science Museum, and we were able to use our pass at both those museums as well as many others for 12 months.
Great Wolfs Lodge New England
This was an older hotel converted to a Wolfs Lodge so the design is a little different than the typical Great Wolfs Lodge design. The price of this resort tends to be a little lower than the Poconos Wolfs Lodge so it's a much more affordable option. In addition, they are offering up to 50% off when you book at least 60 days in advance as well as 30% off for first responders.
They are also offering day passes for $70 a person for a full day pass or $55 for a half-day pass. If you are considering this option make sure you price the difference between an overnight stay for your family vs the cost of day passes.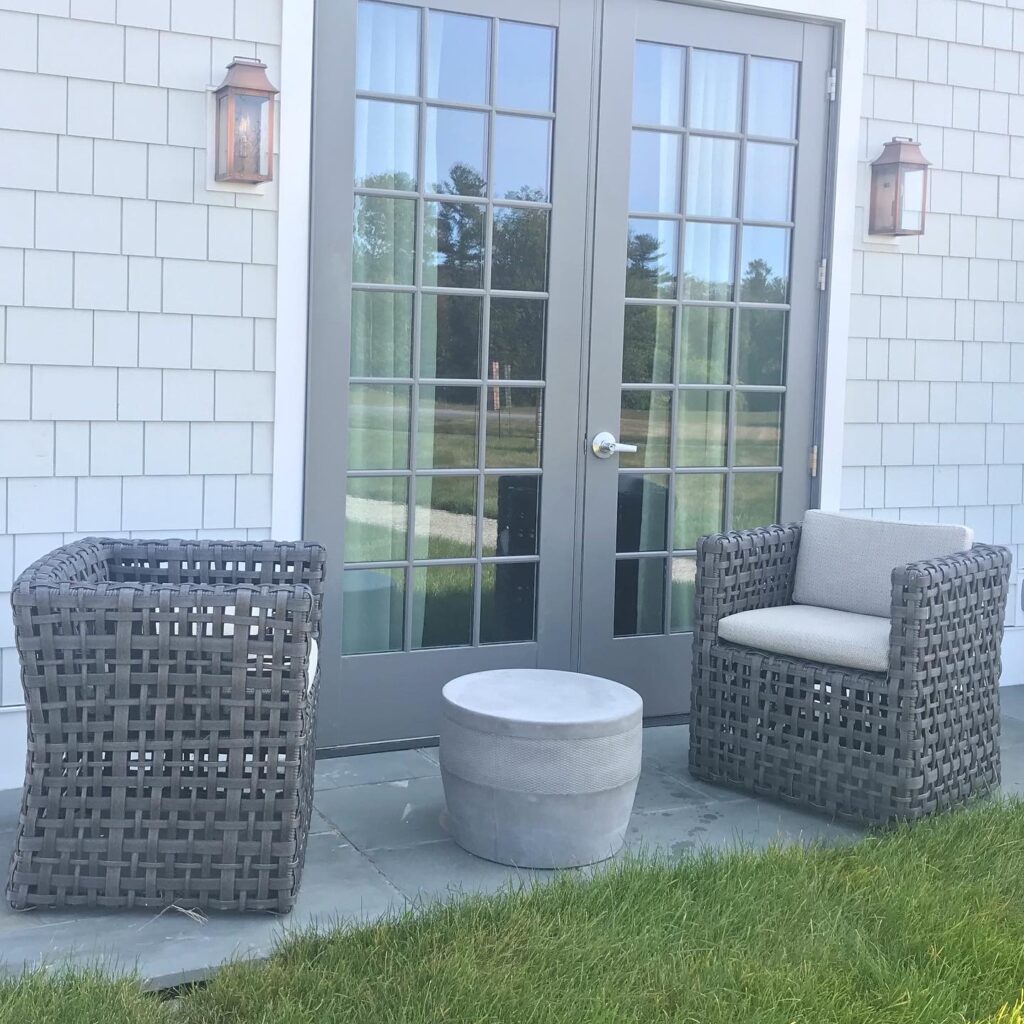 Miraval Berkshires is a wonderful Adult Only All Inclusive Wellness Resort so it's great for adult-only families. It's a great year-round resort that offers many complimentary activities including pottery and art classes, outdoor adventures, and cooking classes. You will enjoy 3 gourmet healthy meals a day during your stay. You can also stay for free with Hyatt Points.
New York Winter Getaways to New Jersey
While New Jersey is mostly known for its beaches and easy access to NYC there are some fun family options for a short winter getaway.
Six Flags Great Adventure Jackson, NJ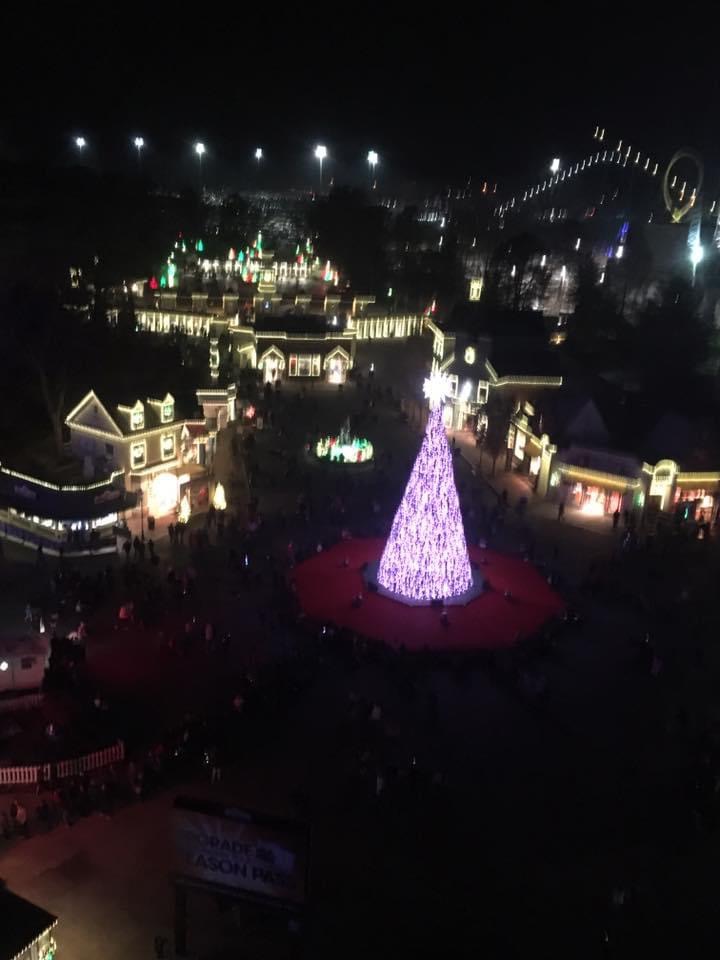 Six Flags Great Adventures offers one of my favorite Holiday Events and it's included with admission. You can even purchase season passes that start as low as $50. The park fills various sections of the park with various color themes. There's even a gondola ride you can view the lights from.
Six Flags Great Adventure is only an hour from Philadelphia so it's easy to plan a combo trip to both. If you enjoy Theme Park Holiday Parties there are several still hosting parties this year.
Sahara Sams West Berlin, NJ
Sahara Sams is an indoor waterpark that is not inside a resort. This is great news because for as low as $40 per person you can enjoy a day at the water park and find nearby affordable accommodations so make this a budget-friendly trip. Sahara Sams is less than an hour from Six Flags Great Adventure so you can easily combine the two for a weekend of fun.
This is an awesome indoor door entertainment venue that comes with a hefty price tag. For those who can afford it, you can enjoy Dream Works indoor water park, Nickelodeon Universe amusement park, indoor ice skating, blacklight mini-golf, and ski indoors all in the same place. There's also shopping and much more.
New York Winter Getaways to Vermont
Jay Peak is a wonderful destination for families especially if you are skiers because you can enjoy the slopes and still find time to enjoy the indoor water park. There's plenty to do year-round but wintertime is the best time to visit. Packages start at $240 a night for 2 adults 2 kids/teens and include lift tickets.
The indoor water park is an extra $40 per person. You are guaranteed one paid block of time and you are able to add the second block complimentarily if there is space on a first come first serve basis. The time slots are 10a-2p and 3-7p time blocks.
In late February and March, maple syrup starts to flow and it's a fun time to visit Vermont for a Maple Experience. Check out several maple farms to find your favorite and enjoy a variety of activities while there.
Where to Stay In Vermont in Winter
Vermont is also very romantic in the winter, even if your kids are in tow. Enjoy a horse-drawn carriage ride, stay in one of their many inns. Unfortunately, The Wild Flower Inn is closed for this winter and will not open till spring 2021, but it's a great option for families as it offers onsite sledding. Instead head to the Hawk Inn and Mountain Resort which also had a dedicated sledding hill as well as cross-country skiing, downhill skiing, snowshoeing, ice skating, and sleigh rides. Mountain Top Inn & Resort is another great option offering similar activities.
New York Winter Getaways to Connecticut
Have you ever heard of snow biking? I didn't until I found this awesome article about winter activities in Connecticut. Connecticut also offers many of the typical winter activities such as snow tubing and skiing.
We have not visited Connecticut in the winter and to be honest, nothing jumped out to me as a wonderful family destination other than typical winter activities which are always a lot of fun. I didn't see any unique entertainment centers or indoor water park. That doesn't mean Connecticut has nothing. There's still plenty to do in Connecticut in Winter but compared to our own state of New York and other border states it seemed to be less unique options.
Winter Getaways near NYC for Families without Quarantine / Testing
Thanks to Southwest Companion Pass we have spent much of the past 2 winters in the Caribbean and Florida. Taking 2-3 trips down each winter to get away from the cold. I have seen significant improvement in my mental health over these winters. For me I know I need to get out and have a change of scenery even if it's not warmer outside many of these options will provide the excitement and fun that our family needs to get through winter.
Our favorite New York Winter Getaway for Families is escaping the cold in a relaxing indoor water park at 82+ degrees definitely makes you feel like you are on vacation. When you get in a slump take a short New York Winter Weekend getaway to have some quality family time and relaxation.
Follow Affordable_Family_Travel on Instagram
Make sure to like AffordableFamilyTravel.com on Facebook to get all the latest updates. It's also where I post my Dash Deals that are time-sensitive.