These New York Day Trips: Where to Spend Mother's Day in Capital Region are a nice way to treat Mom. Whether she's looking for an active family experience, a nice meal, or some relaxation there's plenty of things to do to make the day specials. New York's Capital Region is a great place to visit any time of year and is a great option for a northeast family vacation. Upstate New York has a lot to offer. Check out these great options for a day trip or even a cheap family vacation.
1. Take a Hike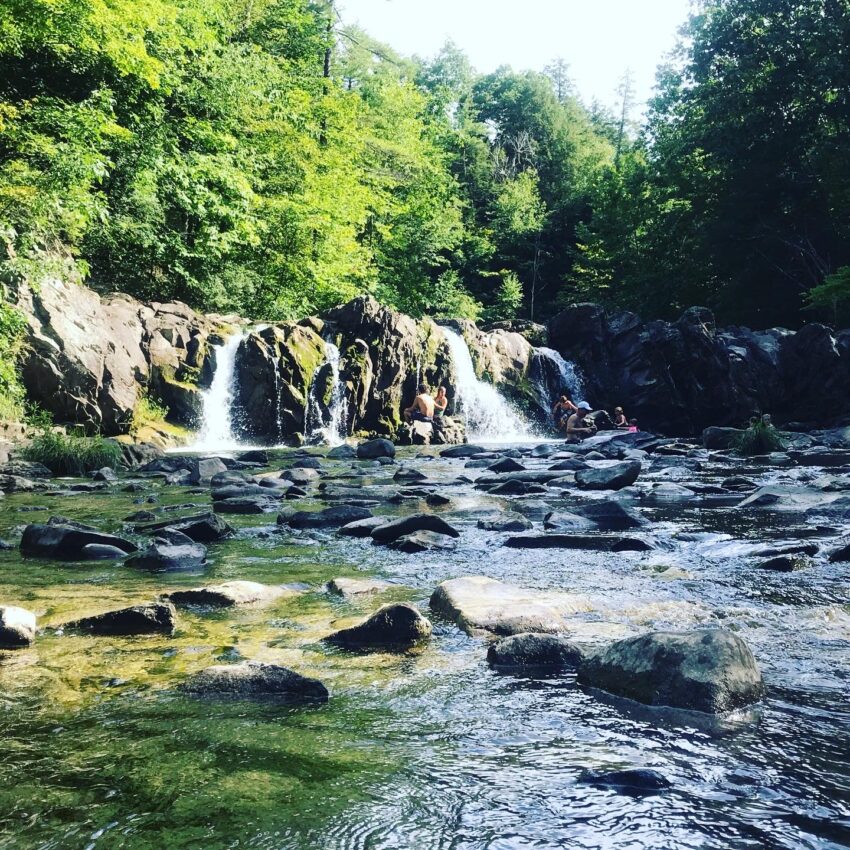 A hike is a great way to spend time as a a family. To make the experience more special pick up some of mom's favorite hiking treats. Pack the bag for her and have the kids ready to take some great photos (without whining). Scope out a cute cafe near by or pack a picnic to enjoy with a great view.
These Capitol Region Water Fall hikes are perfect hikes to enjoy this Mother's Day. There are also many scenic hikes in the Capitol Region. The Catskills are a great place to spend Mother's day on a beautiful morning Hike then stop into town for a nice lunch or stop at the small Cafe near the Rip VanWinkle Lake beach. There's a nice bike trail and park right next to the Cafe as well.
2. Mohonk Mountain House is of the Great Places to Spend Mother's Day in Capital Region
Spend a Day at Mohonk Mountain House. They offer a Hiking Day Pass as well as a Sports Day Pass. There's also dining available although daytime guest dining is currently only available midweek.
3. Send her to the Spa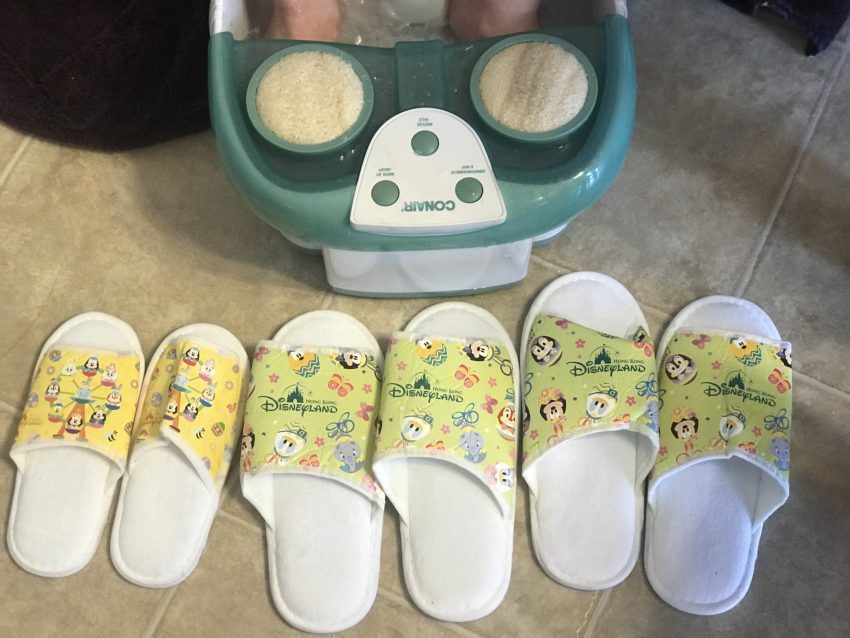 What mom wouldn't love a Spa day. SpaMaribu is a conveniently located Spa in the Capitol Region. Another option is to send her to the Roosevelt Baths & Spas in Saratoga. For a more affordable option have a Home Spa Day.
4. Winery or Brewery
There's Plenty of Wineries and Breweries in the area that are great for a fun afternoon out with Mom. Some even offer live music. Cooperstown, NY has some great options just a short drive away. Take mom on the Cooperstown beverage trail. You can also head to the Saratoga winery for their Mother's Day Brunch.
5. Brunch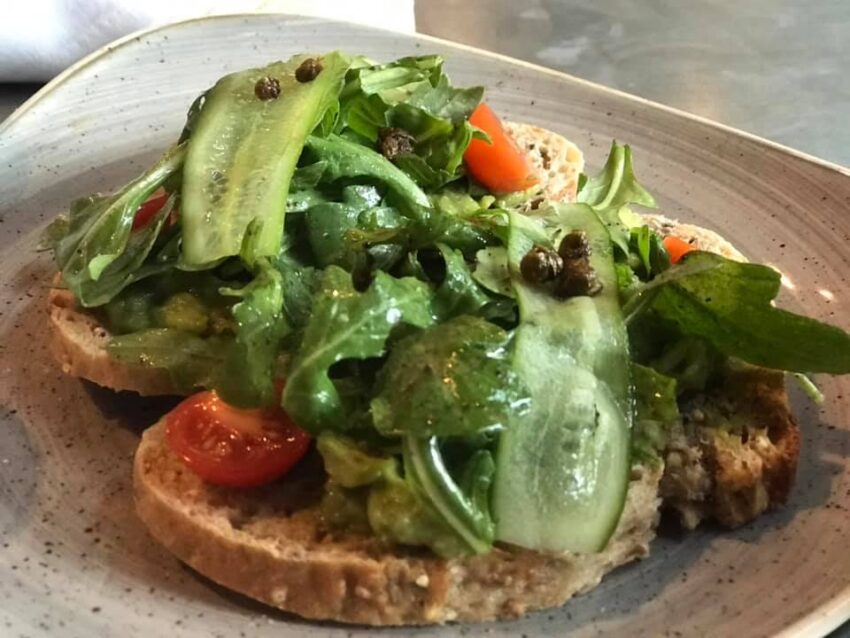 Brunch is a classic mother's day activity. The Capitol Region has a several options for Mother's Day Brunches. You also treater her to a brunch at home
6. Outdoor Art
The Art Omi is a wonderful outdoor Art Instillation that is a really fun day out for families. Check out their Calendar of events. Some past events have included some fun food events.
7. Baby Animals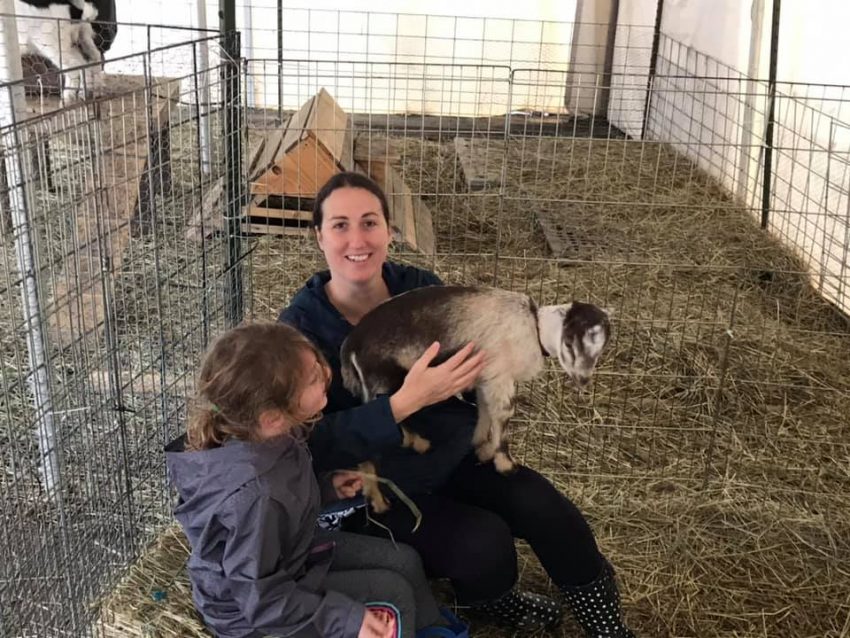 Head to a Farm to enjoy a visit with Baby Animals. For many of us mom's our children are no longer babies but we can all enjoy baby animals together. Indian Ladder Farms and Hancock Shaker Village are 2 places to visit baby animals. Mother's Day is the last day to visit them at Hancock Shaker Village. It's a great place to Spend Mother's Day and enjoy the history of Hancock Shaker Village along with visiting the baby animals.
8. Enjoy the Day at a Museum
As a mom, I know so well that the museums we often visit have the word "Children" or " Science in them. There's some really great museums near that Capitol Region that would make great day trips for Mom. Here's a Few:
9. Washington Park Tulips is one of the Great Places to Spend Mother's Day in the Capital Region
Tulip Festival is a long tradition that usually takes place Mother's Day weekend. This year it's a virtual event but you can still visit the park and enjoy the tulips by reservation. This year Tulip Tours from May 3 – 14, limited in-person tulip tours with City Gardeners will be offered! Tours will be socially distanced and masks are required to attend. Very limited space is available, and sign up is required.
Springfield is a wonderful Day or Weekend trip for Families. While The Dr Seuss Museum may be the most famous part of the Berkshire Museums , there's several other area's including an Art museum that mom will enjoy. If you have the day kid free, mom can even try her luck at the Casino.
11. Visit a Castle
We know mom's deserve to be treated like a queen so I am sure she will enjoy a visit to a castle. There's several Castle's in New York and surrounding State's that you can visit. Here's a list of a few:
New York Day Trips: Where to Spend Mother's Day in Capital Region
These New York Day Trips: Where to Spend Mother's Day in Capital Region are a great way to treat your mother to a special day.
If you are looking for some gift idea's for Mother's Day check out these great Mother's Day Travel Gifts.
Make sure to like AffordableFamilyTravel.com on Facebook to get all the latest updates. It's also where I post my Dash Deals that are time sensitive.