Spring and Summer are a great time to head outdoor to these great Capital Region waterfall family hikes. The Capital Region in New York State has so much to offer and is a great place to visit on a northeast family vacation. I love the Northeast USA in the spring and summer and New York is one of the best places to be during this time of year. If are thinking where are the waterfall hikes near me? This list is perfect for you. Waterfalls add an additional feature to kid-friendly hikes providing a fun destination for your hike. These Hiking trails with waterfalls are fairly easy and great for newer younger hikers.
Bloomingdale Brook Waterfalls Hiking Trail is the best Capital Region waterfall Hikes with kids where you can see multiple waterfalls. The Hiking trail is located in the Rensselaer Tech Park in Troy, NY off Global-View RD. Due to the hill on one side the trail is sometimes described as a moderate hike. The trail passes several waterfalls, though one side they are much easier to view especially for children. If you are looking for kid-friendly hikes this is a good one.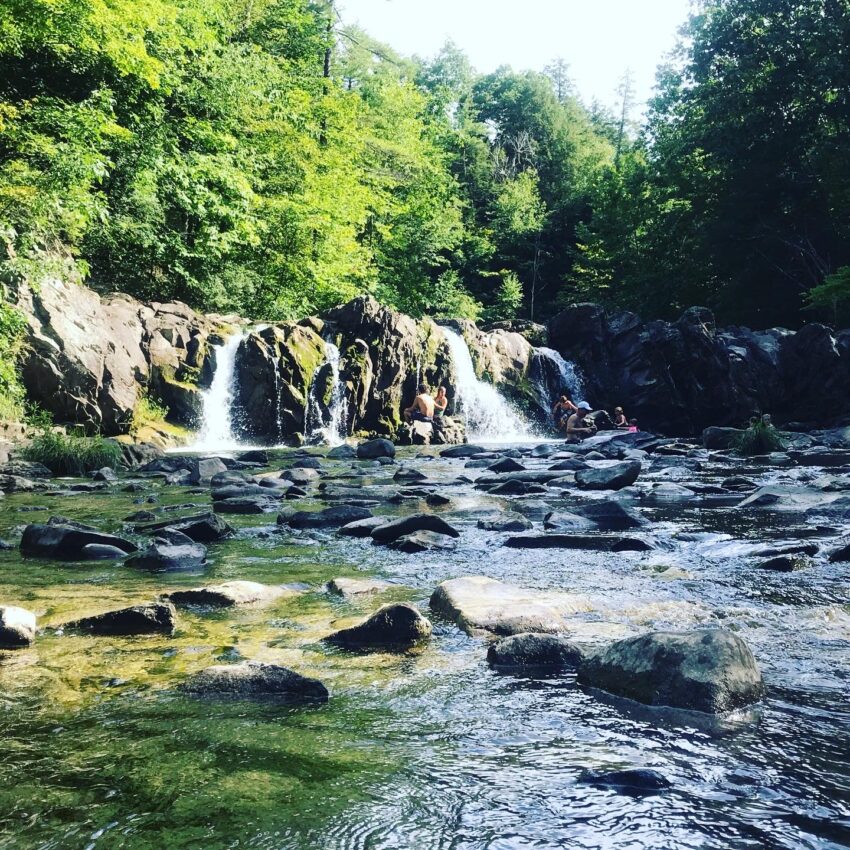 Hannacroix Creek Preserve Located in New Baltimore, NY about 20 minutes south of Albany, NY in the Capitol Region. Is a fairly easy hike that takes you past the ruins of an old mill to a Hannacroix water fall. This is a popular swimming hole in the summer but even in the spring it's provides beautiful scenery.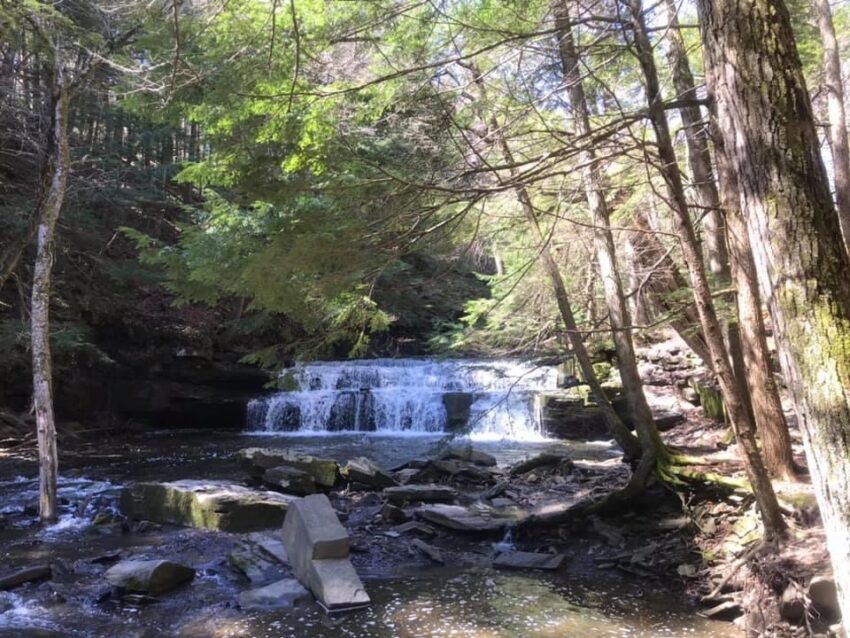 Christman Bird and Wildlife Sanctuary is located in Delanson, NY is a great beginner Capitol Region waterfall hike with kids. You have 2 trail options which both lead to Bozenkill waterfall. The Blue which is .8 miles will take you to the bottom of the falls, and the other 1.1 miles will take you to the upper part of the falls. Hiking with kids on this trail is easy and it's great for newer and or younger hikers like we are.
There are 2 parks you can view Cohoes Falls. Overlook Park, at the corner of School Street and Cataract Street off of North Mohawk Street in the city of Cohoes, is a scenic view stop. It's great for a picnic and a great way to get kids excited to visit other waterfalls on the hikes above.
Falls View Park offers trails as well as great views of the falls. It can be accessed by walking from North Mohawk Street on a footbridge over the power canals. The four-acre Falls View Park includes interpretive panels can be found in Fall Views Park's canal-side plaza which was created by the National Park Service. The park closed in October 2020 for renovations so make sure it has reopened before you visit.
Falls View Park offers a wide range of recreational and historical features including a 192-foot-long pedestrian bridge spanning the School Street power canal from North Mohawk Street to the primary overlook area. Thee's 2 overlooks primary and secondary overlook areas with views of the falls and access to nearby trails. Other activities include fishing and an 80-person amphitheater.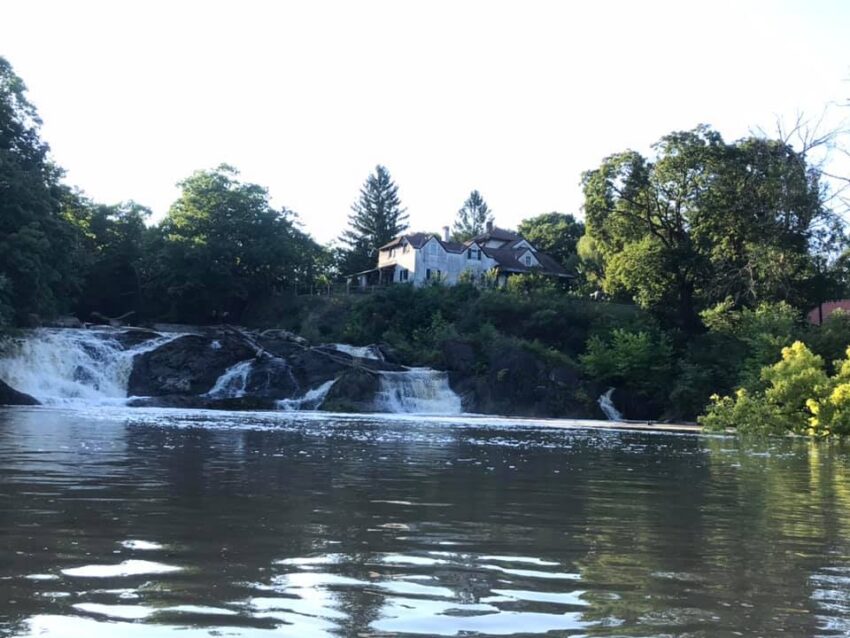 Vloman Kill Waterfall is currently accessible by water on a kayak or canoe. Located in Henry Hudson Park, Bethlehem, NY, it is about 15min south of Albany, it is a wonderful hidden treasure. The town has plans to develop hiking trails to view the falls on recently purchased land so hopefully, in the near future, this will become a waterfall hike and a spectacular one too. It's a nice paddle downstream to view the falls and there are even kayak rentals available if you don't have your own but you must reserve ahead of time.
Capitol Region Waterfall Hikes with Kids Summary
These great Capitol Region waterfall Hikes with kids are a great way to enjoy spring and summer outdoors. If you are looking for more things to do in the area make sure to visit some great Upper Hudson Valley Farms and the Best Hikes with kids.
Follow Affordable_Family_Travel on Instagram
Make sure to like AffordableFamilyTravel.com on Facebook to get all the latest updates. It's also where I post my Dash Deals that are time-sensitive.