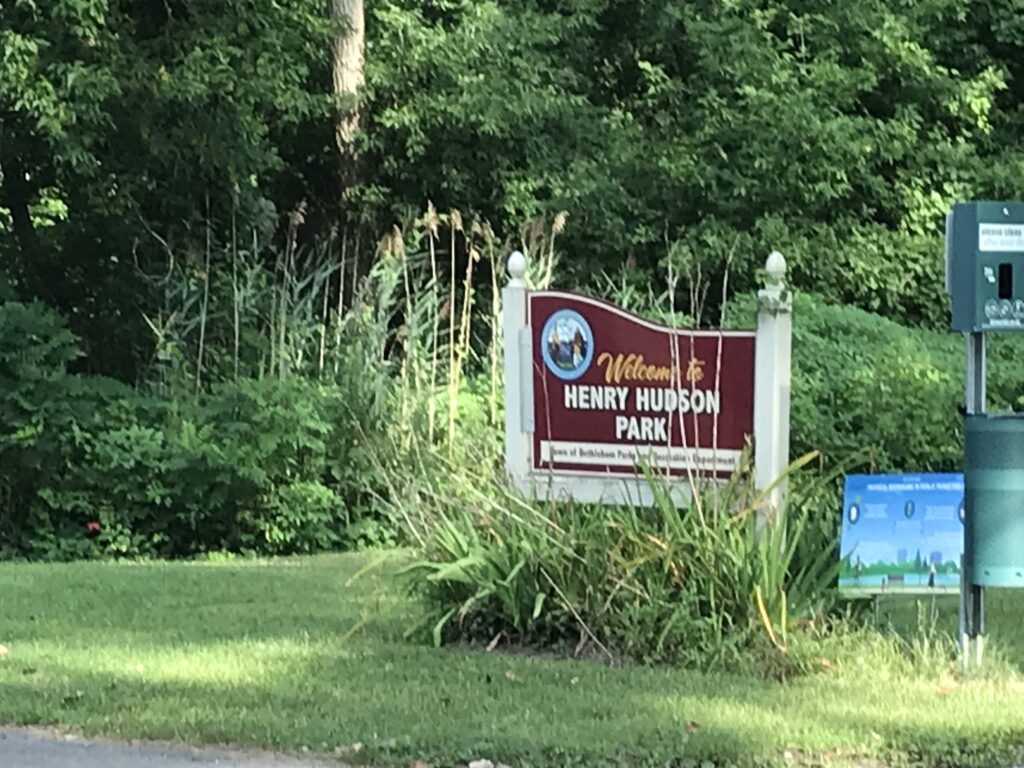 Henry Hudson Park , Bethlehem, NY is about 15min south of Albany is a wonderful hidden treasure including a waterfall kayak trip. Henry Hudson River Front Park offers typical part amenities such as pavilion, baseball field, playground and picnic area with charcoal grills, as well as restrooms. It also offers a boat launch as well as a smaller kayak/canoe launch off Vloman Kill on the south side of the park. You can also fish in the Hudson from the park (please make sure to follow NYS fishing license requirements).
This is my favorite Bethlehem Town Park because it has so much to offer. Henry Hudson Park, Albany, NY is only 5-10 minutes north, so it's a great place to take a break from the city.
Fishing
Fishing is allowed on the Hudson River but make sure you follow NYS fishing regulations. Our kids enjoy fishing here as there is a wide concrete board. At low tide they can sit and hand their feet of it.
Vloman Kill and Vloman Kill Waterfall
The Henry Hudson park has a nice kayak/canoe launch on the south end of the park. The launch is on the Vloman Kill near the entrance of the Hudson River. The ideal time to kayak the Vloman Kill is at high tide especially if you want to make it to the water fall, so check tide charts to determine the best time to go. The Vloman Kill is a nice short paddle to a really nice waterfall. Even with kids, it took us under an hour round trip. It's definitely a must stop especially after a good rain. This is a great place to safely experience a Waterfall Kayak trip.
When you arrive at the kayaking/canoe parking lot you will see a rack of Kayaks owned by Upstate Kayak Rentals. If you do not own a kayak it's a great opportunity to try it out.
The Town of Bethlehem is work on expanding the park and soon there will be a hiking trail that will take you to the falls.
Motorized Boat Launch, Pavillion, Play Ground, Baseball Diamond and More
The Park has so much to offer and is spread out along the Hudson River for some nice water views. There's a large pavilion for rent, a fenced in playground, a bunch of picnic tables and charcoal grills. Bathroom facilities and a baseball diamond. We often see Blue Herron hawk's and turtles in the area. if your lucky you may see a Bald Eagle.
Check out other Great Adventures in the Capital District, NY
Follow Affordable_Family_Travel on Instagram
Make sure to like AffordableFamilyTravel.com on Facebook to get all the latest updates. It's also where I post my Dash Deals that are time-sensitive.