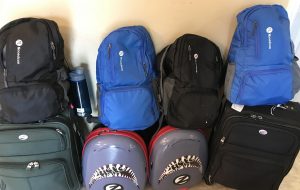 Here Are Some Great Travel Gift Basket Ideas and Ways to Gift a Trip.
If you are like me, the idea of more toys in the house is overwhelming. It also happens our son's birthday is 2 weeks before Christmas so we are always trying to find a balance between the kids having exciting things to open at Christmas time and creating an abundance of unnecessary clutter.
Here are some ideas to give the gift of travel and experiences, whether for your children, your partner, or for another family.
Use Rakuten to get Cash Back for Online Shopping when purchasing your Travel Gift Basket items.
If you already have an account don't forget to use Rakuten before making online purchases to earn cash back on your purchases. I love that Rakuten can earn Amex Member Reward points if you choose instead of cashback.
Join now and get $10 when you make a qualifying purchase through Rakuten. If you are booking Hotel Airfare or other travel make sure you check Rakuten as some major hotel chains such as Holiday Inn, Marriott and Hilton are on Rakuten. As well as online travel agencies such as Expedia, Hotels.com, and Priceline.com. During Black, Friday Cashback is often increased. Right now Holiday Inn and Expedia are at 10%.
If you don't have Rakuten, you are missing out on possible cashback. Join now and get $10 when you make a qualifying purchase through Rakuten. Rakuten is a shopping portal. You simply sign up then whenever you shop you head to Rakuten first, log in and find the store you plan to shop on. Click the link and you will be redirected to the store you want. You then continue with your online shopping and for most purchases, you will earn cash back. Here's how to sign up for Rakuten either cashback or Amex Member Rewards back.
Gift Travel Items that are great for Travel Gift Basket Ideas and Ways to Gift a Trip.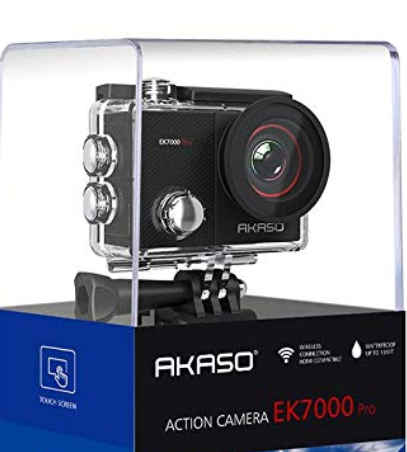 Here are some of our favorite travel products as well as some of the items we are considering for Christmas this year:
Suitcases and bags
You can use a suitcase as a basket or packaging to hold additional travel gifts inside. Make it fun by wrapping the items inside the suitcase or hiding smaller gifts in various pockets.
Travel Accessories
Electronics
Travel Gifts by Theme/Destination
I think a trip is an amazing gift to give. However, we know there's a little more joy in something more tangible for children especially younger children.
Last year was our first year gifting a trip. We found some used paw patrol toys wrapped them in a box with a booklet we had made/printed with some photos of the Nickelodeon Resort in Punta Cana. The kids were actually really excited to see the Water park, the swim-up pool, and all the characters. More surprised than I expected but the toys helped to revive that excitement of the subsequent weeks while we waited to take our trip.
Here are some easy ways to package some tangible gifts with a gifted trip. Any item from the above Travel gift list would also pair nicely.
BEACH/ WATER PARK / CRUISE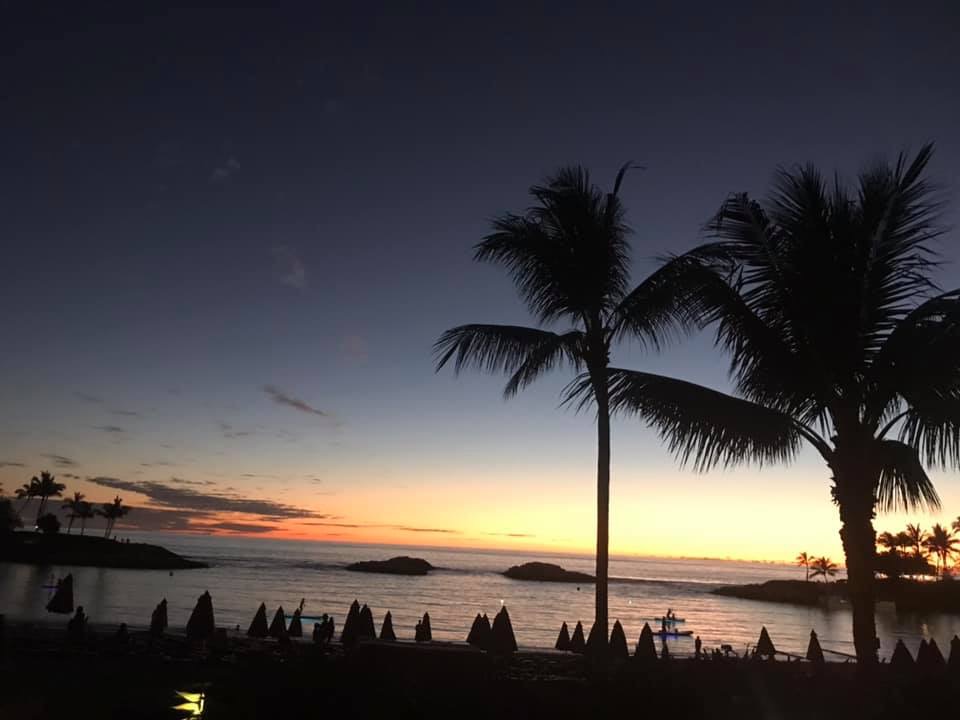 Are you heading on a beach trip or to a water park or on a cruise for Christmas or gifting a trip as a gift? Do you know someone heading on a trip that you would like to gift something to complement the trip? Here are some gift ideas.
Sunglasses
Beach bag: Kids Wet Bag Or Inexpensive bag to fill with beach items.
Sandles
Swimsuits
Beach towels
Snacks: my kids have some Favorite snacks we will throw in stockings or paired with travel items. Things like Crabby Patties, lollipops.
Sand toys: my favorite travel sand toy is this caterpillar stacking toy which takes up very little space but is strong enough to use as a shovel and scoop sand. 
Snorkel Gear (blue or purple )
the generic go pro action camera can be used underwater. I assume Go Pro will take better quality but this is a great value for kids and has lasted a full year without issues (over 6 trips so far) and a fraction of the price.
Fish net these are actually butterfly nets but they telescope so perfect for travel. cheap enough at the bulk price that we will have spares if we need them. these nets are simply for my son to chase around small fish and try to catch them. he has yet to catch any but it's something he loves and keeps him busy on our beach trips.
Themed items: If you are headed to a Themed resort or cruise you can find several brand items at Dollar Tree and 5 and Below. Amazon also has affordable items. Disney items if you are heading on DCL Cruise or to Aulani, Nickelodeon items if your heading to Nickelodeon Resort Punta Cana, Sesame Street for Beaches Resorts, Dreamworks for an RCL cruise etc. Small items such as puzzles, bubbles, arts, and craft items are great stocking stuffers too.
Refillable Cups: If you are staying at a local water park stop buy and purchase refillable cups ahead of time. to gift and fill with treats.
ADVENTURE / SCIENCE TRIPS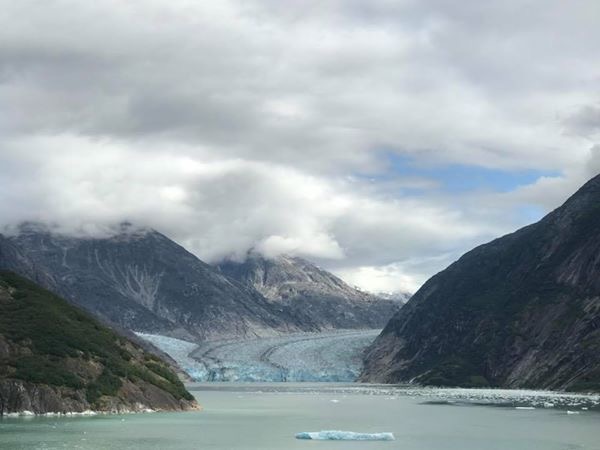 Are you gifting the gift of travel or are you or someone you know heading out on a trip and you would like to gift some items they could use on their trip. Here are some items we have used on our non-beach trips.
Whether heading on a cross country trip, national parks trip, an Alaska cruise, Safari, or traveling through Europe or South America, these items could be a great gift.
Generic go pro camera's
Safari vest and hat set
Wild Krat Adventure pack, u can also make your own adventure set with items they may use. It can be as simple as a fanny pack with a nice pen/pencil and a small notepad for them to draw or write about their adventures, sunglasses, and a water bottle.
Sunglasses
Make your own activity sets: There to the trip: bingo cards or scavenger hunt. Pen/Pencil/colored pencils, note pad.
Favorite snack/candy
If you are looking for affordable Trip idea's
Six Flags Safari Camping Over Night While you can't book yet, you could always make fake tickets to gift and purchase an overnight ahead of time. You can also purchase the items above to go along with your trip.
Camping at a local campsite or at a destination you would like to visit. If you have a destination or site in mind you could create a little booklet to show where you are heading to give with some new camping items.
Day or Weekend Trips to use the gifted item.
Rocking Horse Ranch. If you live in the Northeast check it out for a 1 or 2-night stay.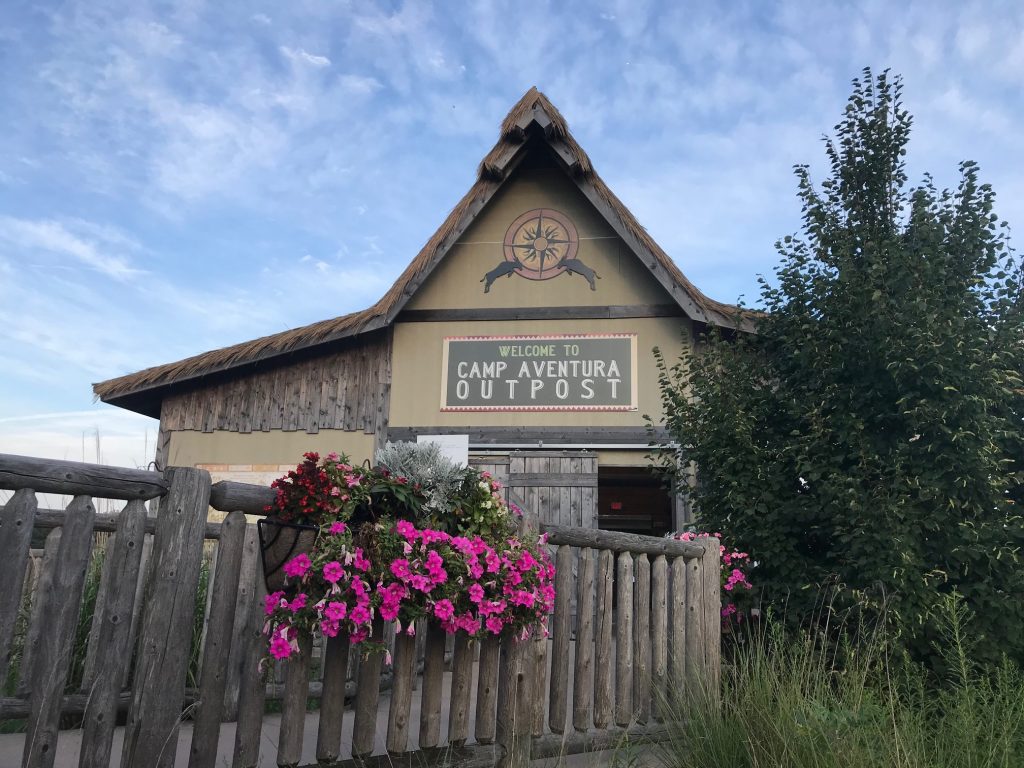 DISNEY
Disney is a very popular big/surprise trip for kids. If you happen to be surprising your kids with a trip to Disney on Christmas or as a Christmas Gift or are want to gift to someone who is heading to Disney. Here are some ideas of items that can go along with the theme.
Dollar Tree and 5 and Below has some affordable Disney it's including T-shirts, Toys, Arts & Crafts, puzzles, and more.
Costumes and/or accessories or themed clothing is always a great option.
Amazon has a lot of affordable options for clothes and accessories.
Pair a small Disney item with a GC or even as part of your Big Trip Gift.
autograph book, a special pen, costumes, and accessories.
DISNEY Emergency Pouch: disposable ponchos, bandaids, aquifer, gum, and whatever someone may need.
Refillable water bottle and a backpack with snacks are great usable items for disney
OTHER THEME PARKS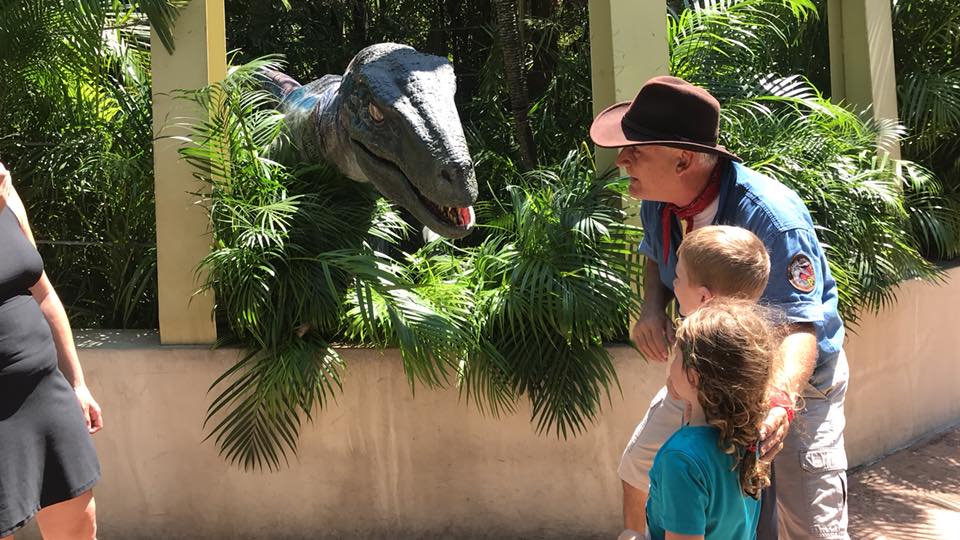 Universal Studios: Check out dollar Tree and 5 and Below for some themed items. Think Transformers, Troll (less likely Shrek) maybe Harry Potter, anything Dinosaur (Jurassic world). Harry Potter capes would be a nice gift and much more affordable outside the park (they are over $100 at the park.
Legoland Florida; Legoland New York or Legoland California: Lego sets would be the obvious option and there is a huge price range and selection. You can also pick up Lego T-shirt to wear and check out the Dollar Tree for some generic lego items.
Six Flags passes pair with Looney Toon or DC Super Hero items. If you have a park near you and you purchase tickets while they are still open you could pick up a refillable drink bottle and put the passes inside) . Six Flags is an amazing value often around only $50 per ticket. The dining passes start at around $80. We usually get 2 dining passes for our family of 4 and just split meals. The total cost for our family is around $400 for 4 passes, 2 dining plans, a refillable bottle that usually is included in the promotion for the gold entry pass, and a dining pass that allows use at all six flags. Between the amusement park, water park and special events like Frightfest and Holiday in the park the pass is the best value out there.
Diggerland USA is a construction-themed amusement park for kids. Pair tickets with some constructions trucks as a great gift for a little one.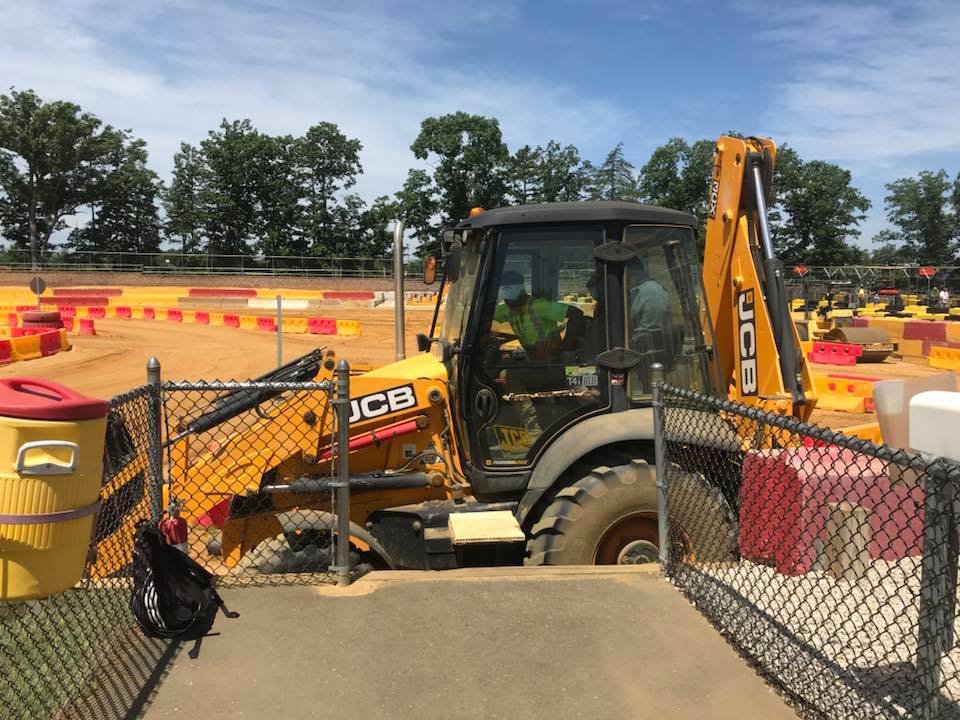 Experiences are
The best entertainment passes can provide you with a year worth of entertainment. Also, Groupon has a lot of attractions near and far. Whether it's a night's stay at a Water park or tickets to an event or local attraction there's a lot of fun options for kids of all ages.
IDEAS FOR PAIRING TICKETS
Science Museum membership pass (ASTC Reciprocity):
The ASTC reciprocity program is a great program where you can purchase a membership from your local participating science museum and use it at museums around the country and even around the world. We purchased ours for only $100 for our entire family and it's good for 12 months. You can learn more about the program here.  Pair this with some science kids. Again, 5 and below have some great affordable options. You can get them a lab coat and science goggles for dressing up. Amazon has some great science items for all ages. Walmart had some on clearance a while back reg $20 we picked them up for $5 each. Here are some great science gifts to go along with this pass.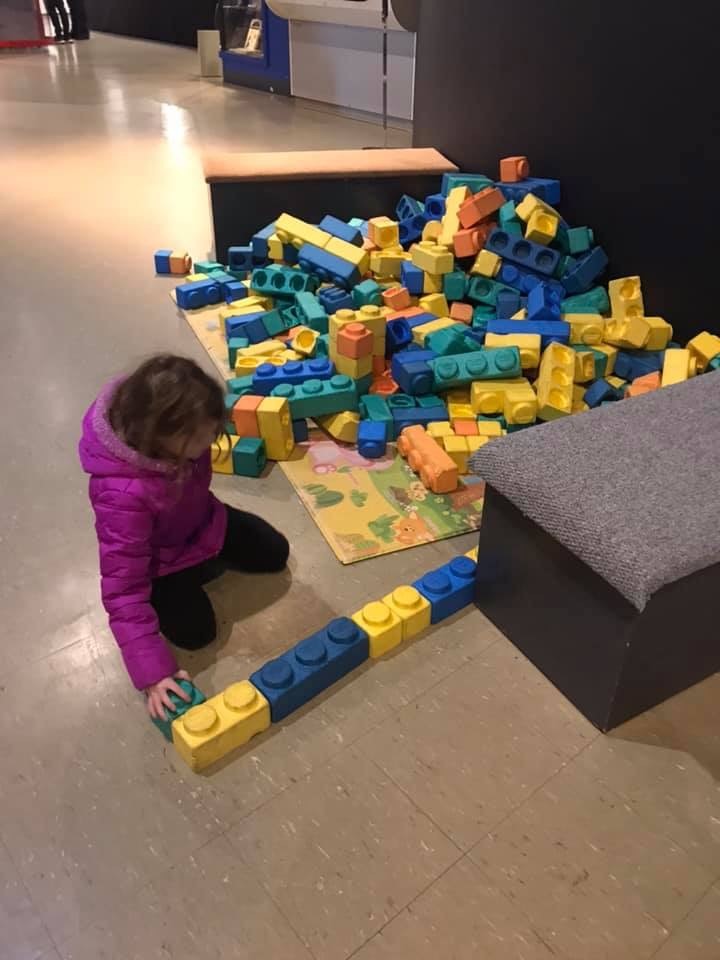 Groupon To Do or other discount activities
Groupon has some great deals on activities. You can even gift them so you can search your area or an area where the giftee lives. There are so many kids' attractions available. Also, check out AAA and You work for a union if you have one. Here are some of the things our kids love:
Dave and Busters arcade pass
Ninja Labs or Trampoline places
Ropes Courses
Art room (art places that provide all the supplies and clean up)
Movie Tickets with Candy or Gift card
Live Plays and shows
Concerts
Skiing
Lift tickets are a great gift. You may find discounted ones through unions, discount books like entertainment books, or Groupon. Sometimes there are multiple mountain passes available. You can pair them with hand warmers, a pair of ski gloves, or wool socks.
American the Beautiful National Parks Pass or a State Park Pass
American the Beautiful pass allows entrance to hundreds of national parks sites around the country for only $80 and the pass covers one car admission as well as some ticketed entry where applicable. Pair this pass with some of the adventure items if you're looking to give kids something more to open.
Great Travel Gift Basket Ideas and Ways to Gift a Trip Summary
Gift Guide for Travelers Tip is to focus on experiences and any gift that could help to expand those experiences.
I do not earn any money for advertising any of the items listed in the article however, I may receive a small referral commission for purchases made using the links. These funds help to support the blog. Thank you for using them.
Make sure to like AffordableFamilyTravel.com on Facebook to get all the latest updates. It's also where I post my Dash Deals that are time sensitive.