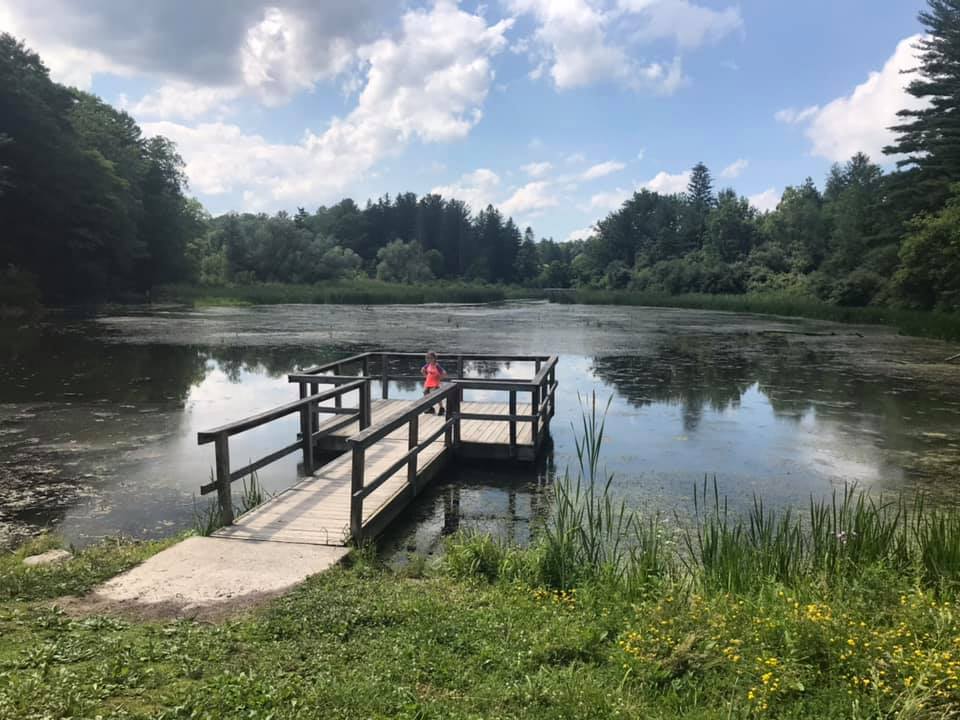 Check out these fun Spring New York Weekend Getaways for Families that are affordable family vacations and a lot of fun. Whether you are looking for a weekend getaway from NYC or Upstate New York, these are great options for a northeast family vacation. New York Maple Weekend can be experienced from any of these options or possibly somewhere near you. Cheap family vacations are easy to plan close to home and these weekends are the perfect family vacation on a budget. New York is a great stop on any Northeast Vacation. You can stay at many of these great Family Destinations on points.
1. New York Maple Weekend is the Best New York Spring Weekend Getaway for Families
Maple Weekends happen at the end of March in New York State. It's usually the last 2 weekends. If you are looking for a New York Maple Experience there are tons of options, if you follow the link there's a map so you can choose one near your destination or other activities. Most locations will offer informative experiences along with samples and products for purchase. Why not make a weekend of it and tour several. Better yet see how many maple farms you can visit this season and which one is your favorite.
2. Hudson Valley Spring Weekend Getaway for Families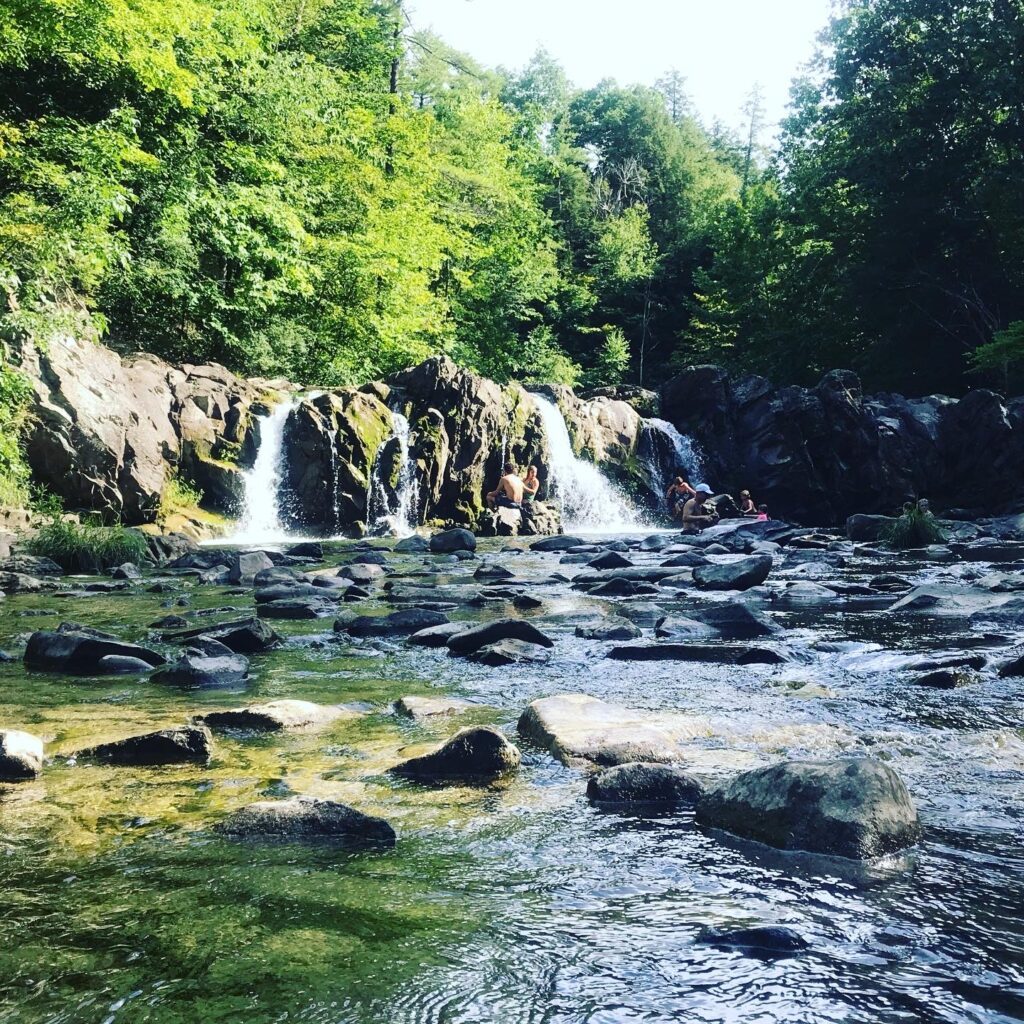 Hudson Valley Hiking
The Hudson Valley is a great place to visit in Spring. There are some really great Hudson Valley Hiking Trails to enjoy while you are out in Nature. I recommend heading out on an early morning hike to get the kids' energy out then heading to some of the wineries and dairies.
Wine & Cheese Tours
Hudson Valley is a great place to head on a sampling tour of the region. There are plenty of wineries and dairy farms that sell their products at onsite stores as well as offering samples. Check out Hudson Valley Dairy Farms and the Hudson Valley Wine Tour. You can also visit these family-friendly Hudson Valley wineries. Don't forget a stop at a nearby Maple Farm if you are visiting during Maple Weekend.
Hudson Valley Hotel Accommodations
Mohonk Mountain House Resort is one of the top resorts in the Hudson Valley. This all-inclusive resort located on the Hudson River offers hiking trails an indoor pool and more. It does come at a hefty price tag.
If you are looking for something more affordable, Hyatt House Fishkill/Poughkeepsie is a budget-friendly option. It's also only 8,000 Hyatt points for free nights. There's an indoor pool and parking is included.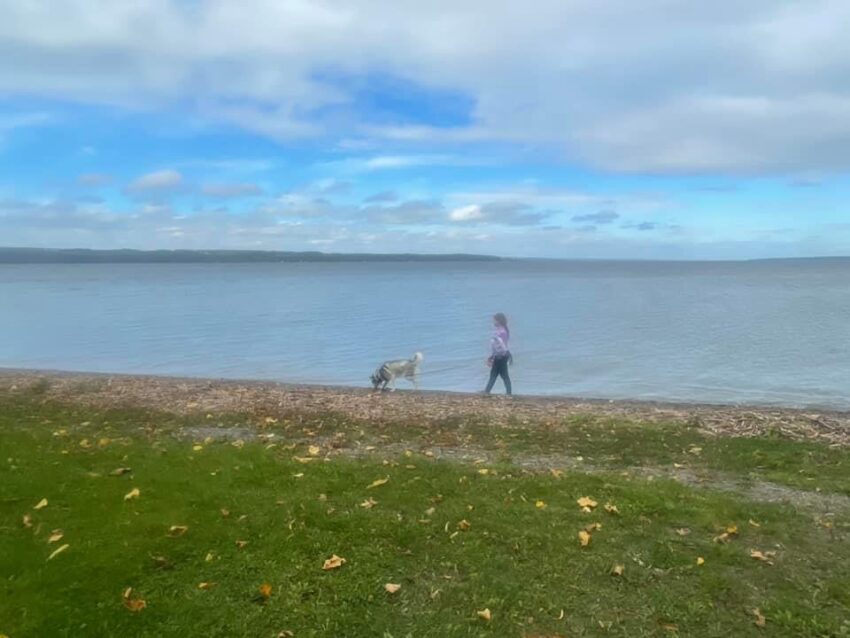 There are several Hilton Hotels located in Ithaca but our top picks include free parking. Homewood Suites by Hilton Ithaca and Hilton Garden Inn Ithaca. Homewood Suites start at around 24,000 points and include free breakfast and evening social Monday -Thursday. Hilton Garden starts at 33,000 points per night, breakfast not included.
New York State Park Spring Hiking
Buttermilk Falls State Park, Ithaca has a really beautiful waterfall which is close to Robert Treman State Park, Ithaca has added a diving board to its natural swimming pool. Other wonderful falls in the area include Ithaca falls, Cayuga Lake waterfall (16minutes from Ithaca), She-Qua-Ga Falls (35min from Penn Yen and Ithaca), and Taughannock Falls State Park (15minutes away).
You can also visit the Corning Museum of Glass which is about an hour from Penn Yan and Ithaca, or the Cornell botanical garden in Ithaca. about 40 minutes away is Watkins Glen. The Keuka Lake Outlet Trail is a hidden gem. Though it's out of the way when staying in Ithaca you can easily make it a day trip and stop at a Keuka Lake Winery afterward.
Letchworth State Park is 1hr 12 minutes away from Penn Yan or 2hrs from Ithaca but it's only 45minutes from Rochester so maybe a better stop for when visiting that area. Don't forget a stop at a nearby Maple Farm if you are visiting during Maple Weekend.
4. Niagara Falls/Rochester Long Weekend Getaway with Families in Spring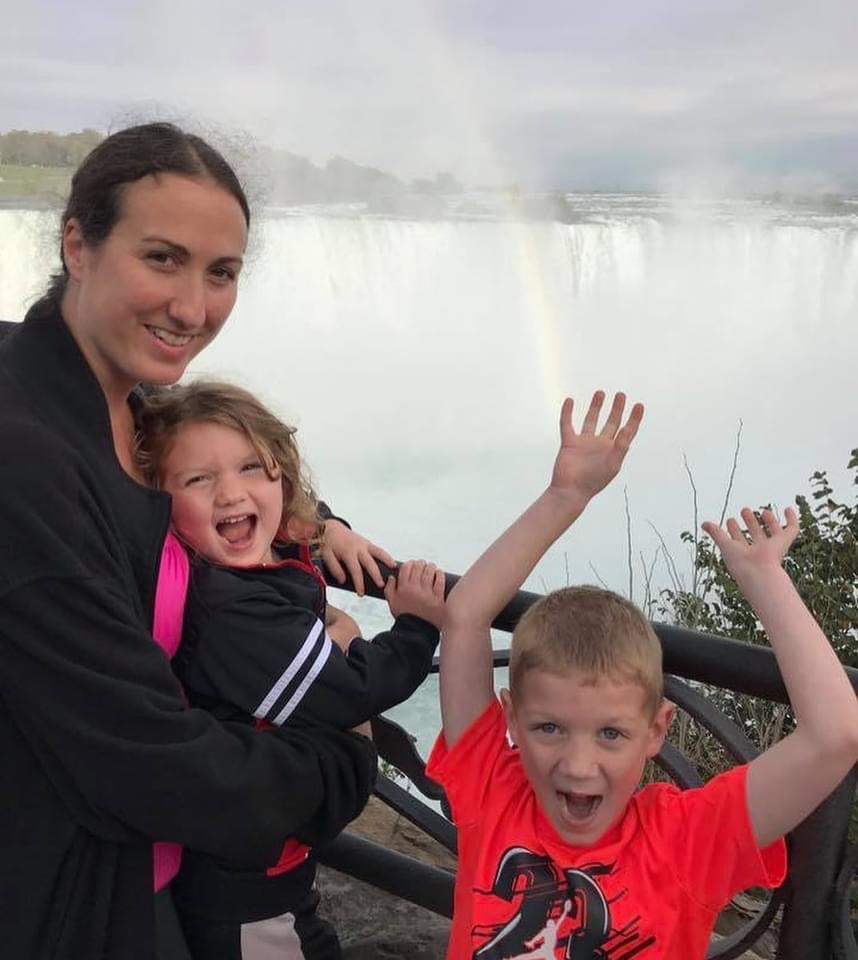 Head Out to Rochester New York for a Couple Days. Letchwork State Park is is only 45minutes from Rochester so its a great location for accommodations when exploring this wonderful State Park. Stop by the Strong Museum of Play one of the best children's museums we have ever visited. The Hyatt Regency Rochester is only 8,000 points per night. The parking garage attached to the hotel is operated by the city of Rochester so the fees may vary. Don't forget a stop at a nearby Maple Farm if you are visiting during Maple Weekend, there are no Maple Farms in Buffalo/ Niagara Falls area so make sure you plot out a stop near Rochester or on the way to Buffalo/ Niagara Falls.
Next head to Niagara Falls. The Hyatt Place Niagara Falls has rates as low as $99 in the off-season. Visit Niagara Falls State Park including The Cave of the Winds which is open year-round and is only $5 for adults and $3 for children through March 31. If you are lucky you may actually see the falls frozen. There's also a variety of hiking trails for every hiking level. If the weather isn't reasonable stop by the Niagara Falls Aquarium for some indoor entertainment. Unfortunately, the Maid of the Mist will not operate this year until the end of June so if that's a must you will have to postpone your trip until the summer.
5. Albany, NY Family Weekend Getaway this Spring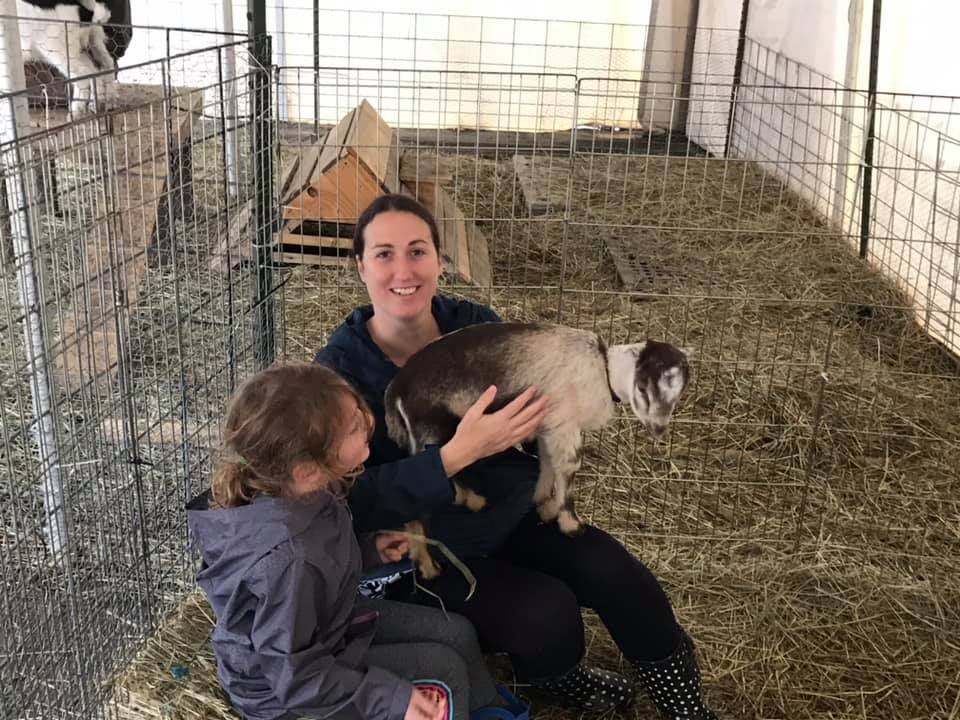 Albany, NY may not be the top destination in the State but there's a lot to do with low crowds. There are many reasons you should visit Albany, New York's Capital. Albany has some wonderful architecture and it's a great jumping-off point for area attractions. There are many maple farms in the area so if you visit during maple weekend you can enjoy a visit to several and decide yourself which is the best.
There's some wonderful Hiking in New York's Capital Region. 5 Rivers, The DEC  environmental education center in Albany County is fantastic for hiking and participating in educational programs. There are some great State and local parks in Albany Country including Thatcher State Park, Thompkins Lake State Park, and Lawson Lake County Park. If you love waterfalls Hannacroix Creek Preserve is a great waterfall with a swimming hole. Don't forget to stop in Albany's Washington Park if you visit in May. Mother's Day weekend is usually when the Tulip Festival is held but the entire month the park is filled with thousands of Tulips celebrating Albany's Dutch heritage.
Visiting local Capital Region farms in the spring can be a fun family activity. Keep your eyes peeled for special events such as baby animal days.
6. Long Island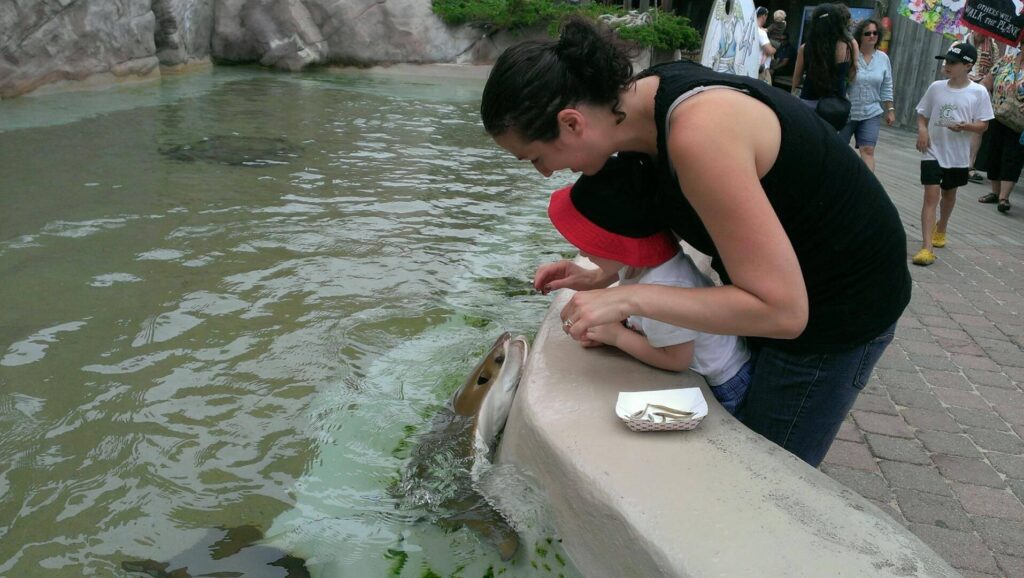 Long island is a fun weekend getaway in the spring. You can spend the day at the Long Island aquarium which has a wonderful Atlantis theme. It's partially outdoors but there is enough inside that even rain won't spoil your trip.
The next day, enjoy one of the many Long Island Farms that allow you to visit animals and stop by another winery before you head home.
Check out some local vineyards and wineries such as Macari Vineyards has little tents sort of like glamping so you have you can have your own private tasting. You can also stop by a beach and enjoy all the fun beach activities to do when it's too cold to swim.
Here are some of our Adventure around Albany, NY
New York Spring Getaways for Families
These New York Spring Weekend Getaways for Families are sure to be a fun-filled vacation. They can be a weekend getaway from NYC, other parts of the state, or from a border state or there is plenty to do for a full week. New York Maple Weekend can be experienced from any of these options or possibly somewhere near you.
Follow Affordable_Family_Travel on Instagram
Make sure to like AffordableFamilyTravel.com on Facebook to get all the latest updates. It's also where I post my Dash Deals that are time-sensitive.