Lawson Lake County Park is located at 293 Lawson Lake Road, Feura Bush, NY 12067 It offers 420-acres and includes a lake, wetlands, forested upland, open fields, waterfalls, and streams. There's no fee to enter and use the park. This is a great place for kayaking and hiking with kids.
Boating at Lawson Lake County Park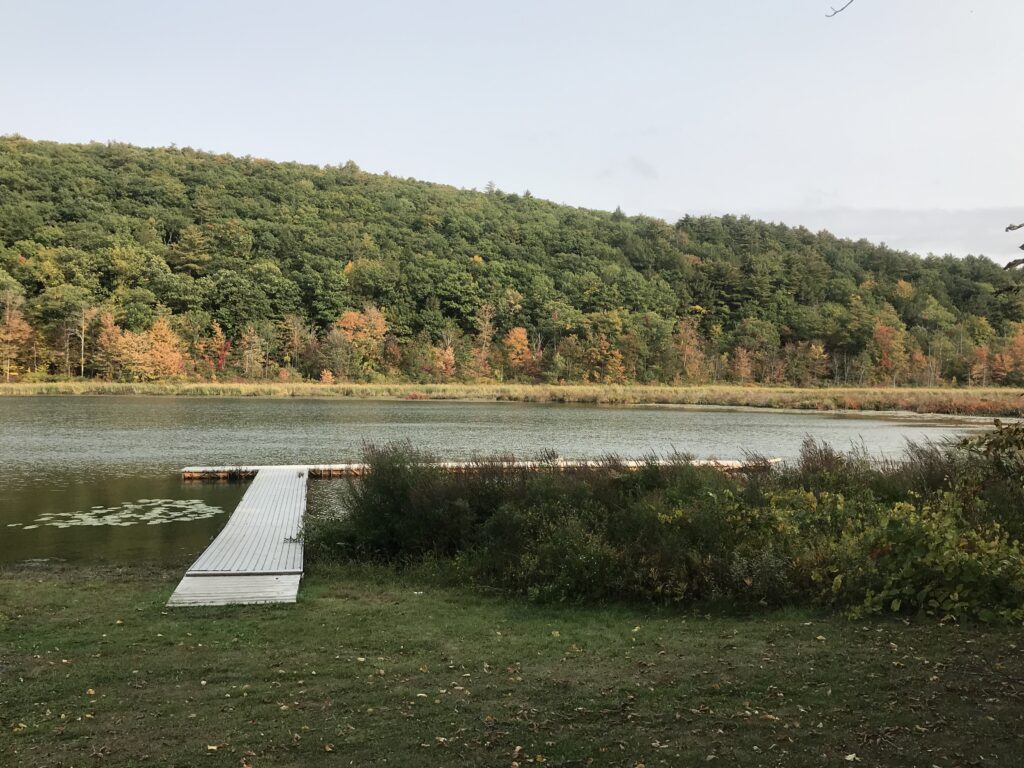 There are two boating drop points for non-motorized boats such as kayaking and canoeing. One is on the west side of the lake and can be reached by taking the main entrance road. You can drive further down and drop off your boats. You must park further back in the main parking lot. The other launching point on the east side of the lake can be accessed by parking your vehicle in the lot along Lawson Lake Road. You then carry your vessel down the path to the launching point.
Hiking At Lawson Lake County Park
Check out the Hiking Trail Maps here
There are 3 trails, two on the lower half of the park and one on the upper. The lower lot trail is great for families and goes through the woods passing a small stream. We found newts and frogs in the woods. There are several placards explaining the nature in the area which is great for educational hiking with kids.
The forests attract a large variety of woodland birds such as Blue Jay, Cedar Waxwing, Northern Cardinal, warblers, vireos, Wood Thrush, Great Horned Owl, Northern Flicker, and woodpeckers.
Many mammals also make their home in these woods including opossum, red fox, porcupine, raccoon, beaver, gray squirrel, Eastern chipmunk, and white-tailed deer. While not common, bear and bobcat have been documented on the property as well.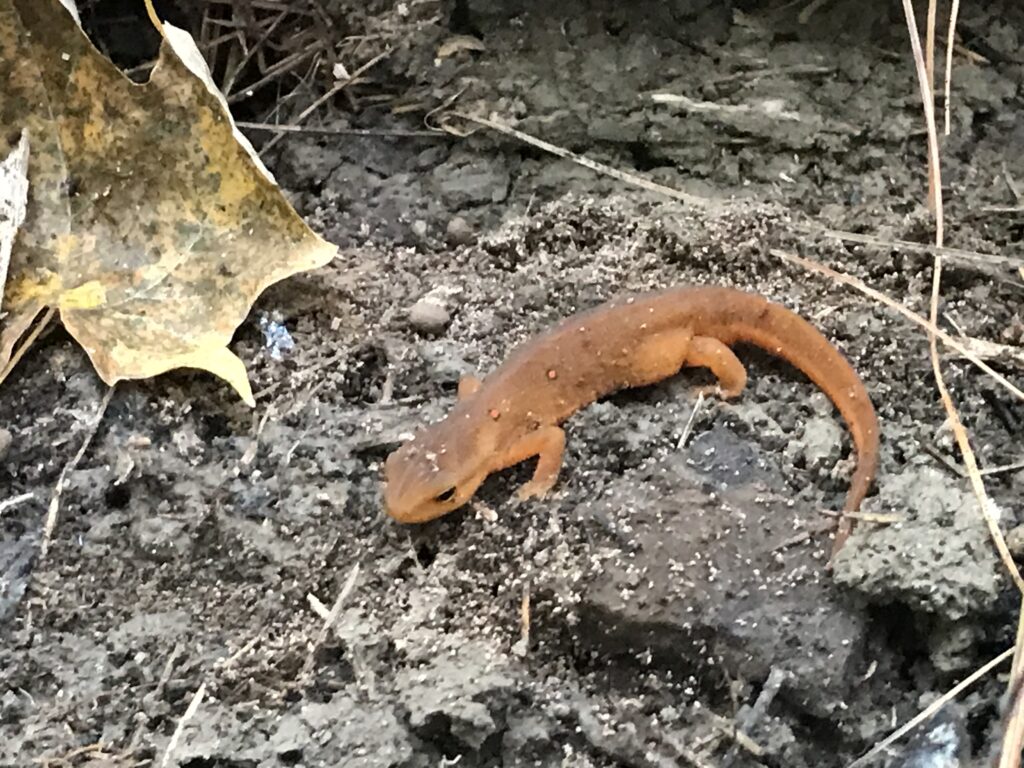 Other Activities
Lawson Lake is open year-round and includes other activities such as bird watching, cross country skiing, fishing, hiking, ice fishing, nature study, picnicking snowshoeing, and the use of canoes and kayaks.
Other Fun Family Activities in the Upper Hudson Valley
Follow Affordable_Family_Travel on Instagram
Make sure to like AffordableFamilyTravel.com on Facebook to get all the latest updates. It's also where I post my Dash Deals that are time-sensitive.