These 4 Midwest Road Trip Itineraries with Kids are fun routes to take to many of the great destinations in the midwest. If you are heading on a road trip to Arizona, Texas, New Mexico, or Colorado these are great options for routes. These are great routes to the Midwest National Parks including the Utah Mighty 5 National Parks, Yellowstone, and Glacier National Park. Choose from 4 road trips out west from the east coast. These routes can be used to start and end your Coast to Coast road trip.
Where to Start
We like to start our road trips at the Hyatt Cleveland Independence. It's the perfect distance to start our road trip on a Friday night to get a jump on our road trip from the Northeast. They have breakfast included. At Hyatt place, it's easy to grab breakfast before you head on the road. Hyatt Place is known for its consistent quality and this is true of this location. We can arrive very late and know our room will be ready and clean.
How to See all 50 States
These routes from the east coast to the midwest will take you through all the midwest and southwest States before the West coast. These are the best routes to visit all the states from Ohio to Wyoming, Arizona, Utah, and Colorado. If you combined these 4 routes it would essentially be 2 trips out west and back. The first could take you through the midwest and on to Washington, Portland, and Idaho. The other 2 could take you to Utah, Arizona, Nevada, and California. In order to see the remaining lower 40 you would need to do a Southeast Road trip and a northeast road trip. Then there's of course Alaska and Hawaii that are likely to require flights although people make the trip to Alaska through Canada every year.
NY-OH-MI-IL-WI-IA-MN-SD-ND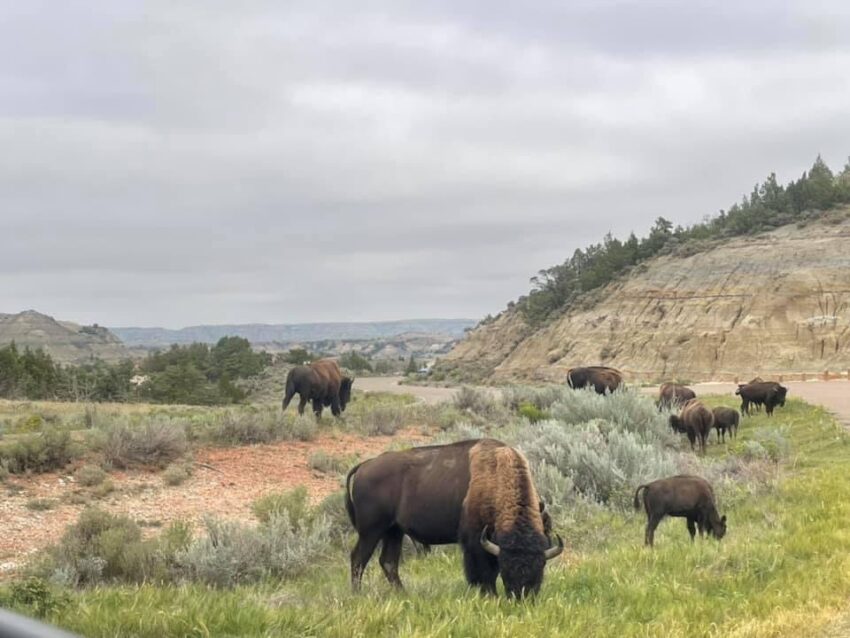 East Coast to North Dakota on I-90 will take you through the northern states of Michigan, Illinois, Wisconsin, Iowa, Minnesota, and South Dakota ending in North Dakota where you can continue on to Montana and Glacier National Park. From here, it's easy to travel to Wyoming and Yellowstone National Park. This particular route is the longest route if you plan to visit key sites in South and North Dakota. This route is really fun and could easily be a trip in itself ending in the Black Hills of South Dakota with a brief visit to Theodore Roosevelt National Park in North Dakota.
This route includes 7 National Park Sites including Indiana Dunes National Park, Effigy Mounds National Monument, Pipestone National Monument, Badlands National Park, and Mount Rushmore National Memorial. The route also includes Devils Tower National Monument and Theodore Roosevelt National Park. Enjoy a Cheese experience in Wisconsin, Chicago Deep Dish pizza, and Indian Taco. Highlights include Spearfish Canyon, Custer State Park & The Needles Highway, and Deadwood.
NY-OH-IL-IA-IN-NE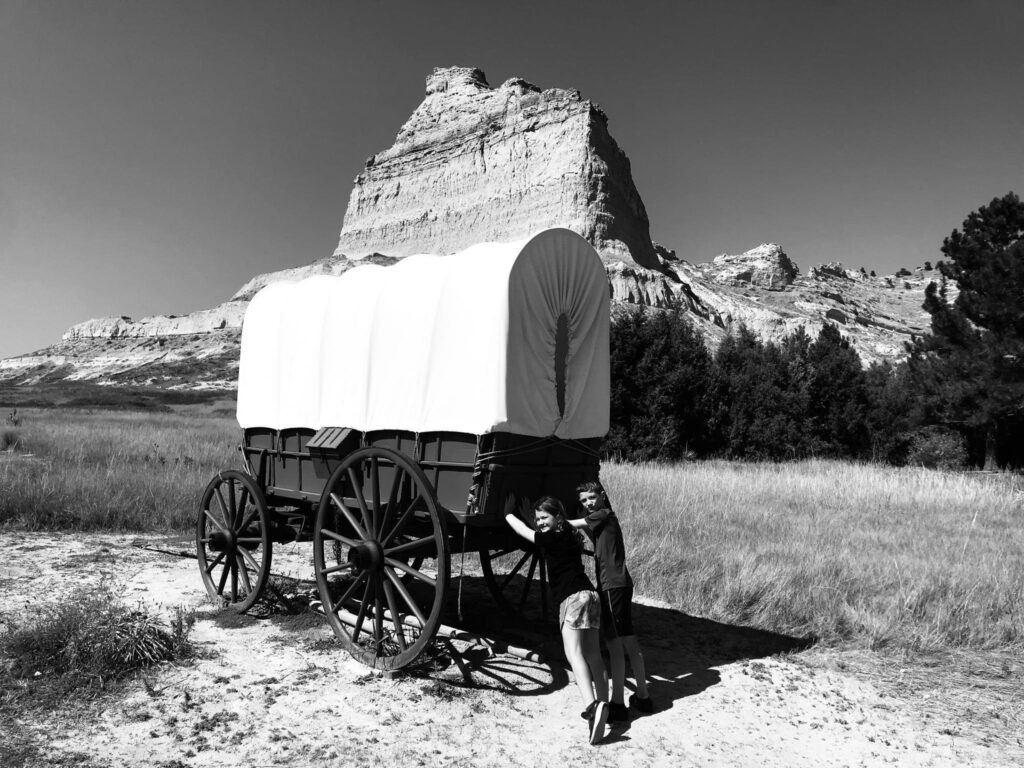 East Coast to Nebraksa driving I-90 and I-80 will take you through lower Illinois, Iowa, Indiana, and ending in Nebraska. This is the quickest route of the 4 itineraries. Additional stops can be added including De Moine, Iowa. This Route stops at Scotts Bluff National Historic Site and the free Des Moine Art Center. It's a great return route from the midwest after a long busy trip as it gets you home the quickest but still includes a couple of stops on your routes.
NY-OH-IN-IL-MO-KS-CO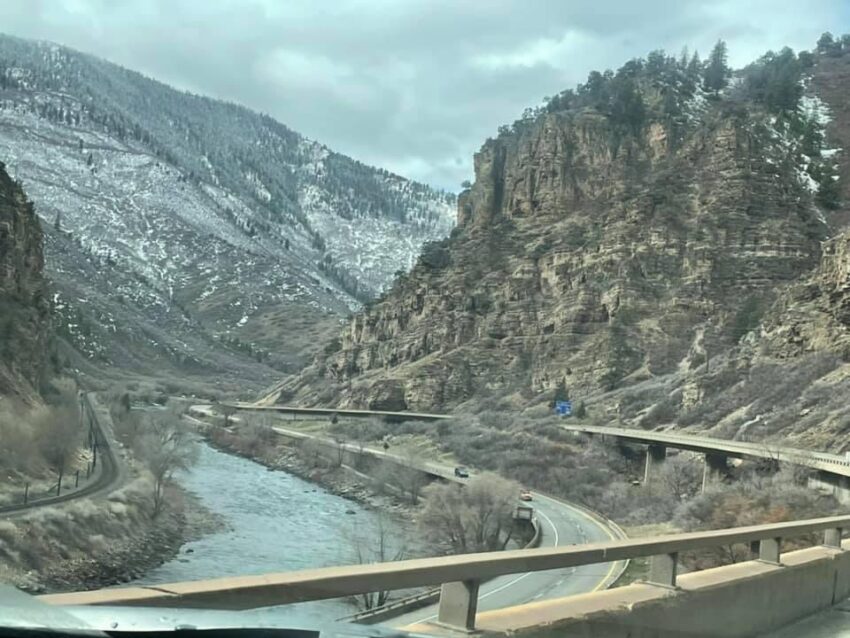 The East Coast to Denver on I-70 itinerary will take you through Indiana, Illinois, Missouri, and Kanas before ending in Denver. Highlights include the Levi Coffin House, Walt Disney Hometown Museum, and a prairie dog Colony. On this route, you will visit Tall Grass Prarie National Preserve to see Bison and The St Louis Gateway Arch National Park. See big things in Casey, Il. Enjoy a variety of ribs from St Louis style to Kansas city style. Colorado may be your final destination or from there you could head to Utah or New Mexico.
NY-OH-TN-AR-TX-OK-NM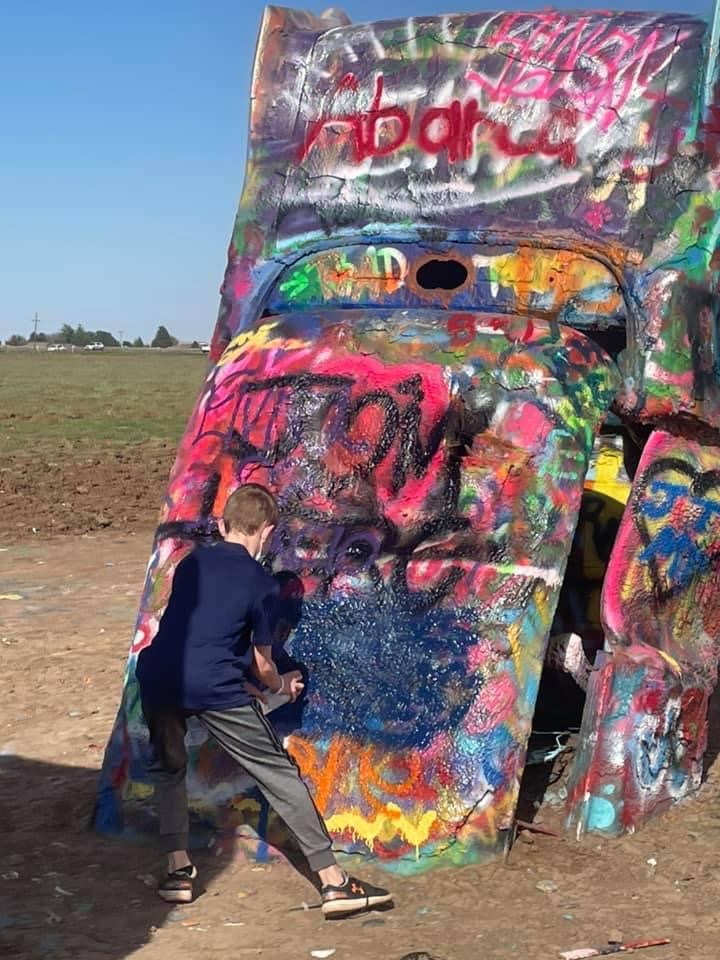 East Coast to New Mexico on I-40/I-44 will take you through Tennesee, Arkansas, Oklahoma, and northern Texas. Highlights include driving Route 66, Cadillac Ranch, and Big Texan Steak House. Visit the children's garden at the Myriad Art Museum in Oklahoma. This route includes stops at the Fort Smith National Historic Site in Arkansas and Salinas Publeao Missions National Monument in New Mexico.
Destinations from East Coast To Midwest Road Trip Itineraries with Kids
These 4 East Coast To Midwest Road Trip Itineraries with Kids can take you to some really great midwest destinations. These itineraries are designed to get you to the midwest with enough time to enjoy your destination. These routes allow for stops along the way to break up the drive. They include an activity in almost every state you pass through. Change up your routes. Drive one route on the way to the destination. Then take another route on the return.
Glacier National Park Road Trip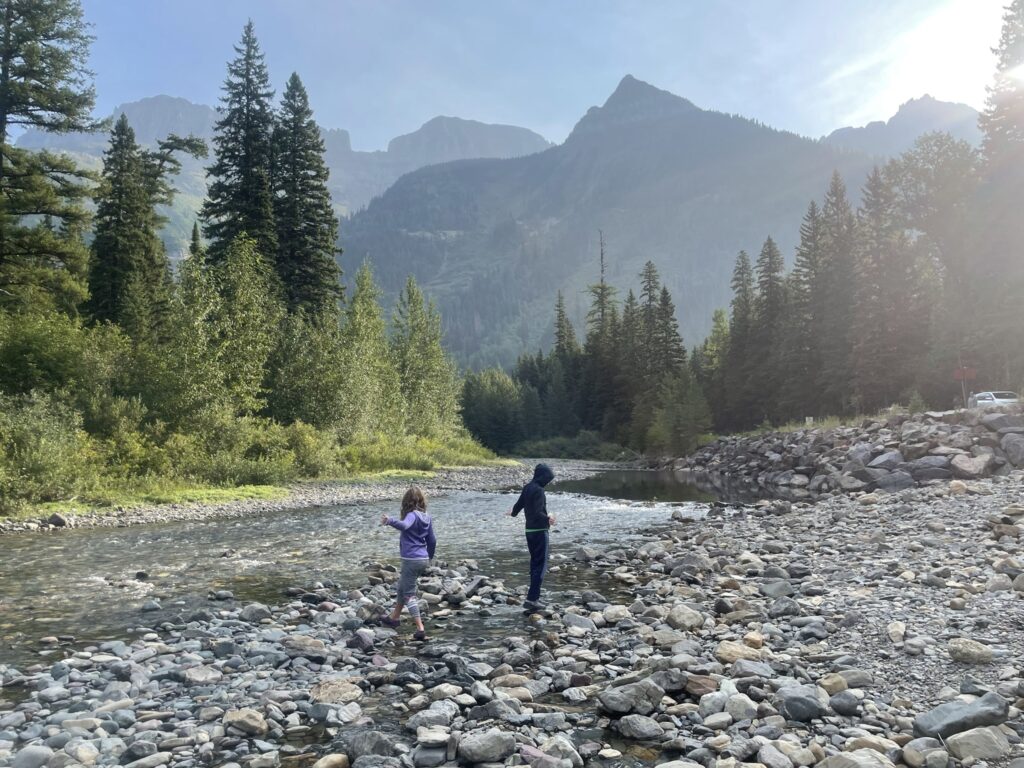 Glacier National Park is often a bucket list trip. After visiting I can say you will want to come back. There are plenty of scenic drives and places to explore with younger kids too. Head on the water of Lake McDonald, take in some small hikes, watch wildlife, and more. Kids can become junior rangers and attend ranger-led programs.
Yellowstone National Park and the Grand Tetons Road Trip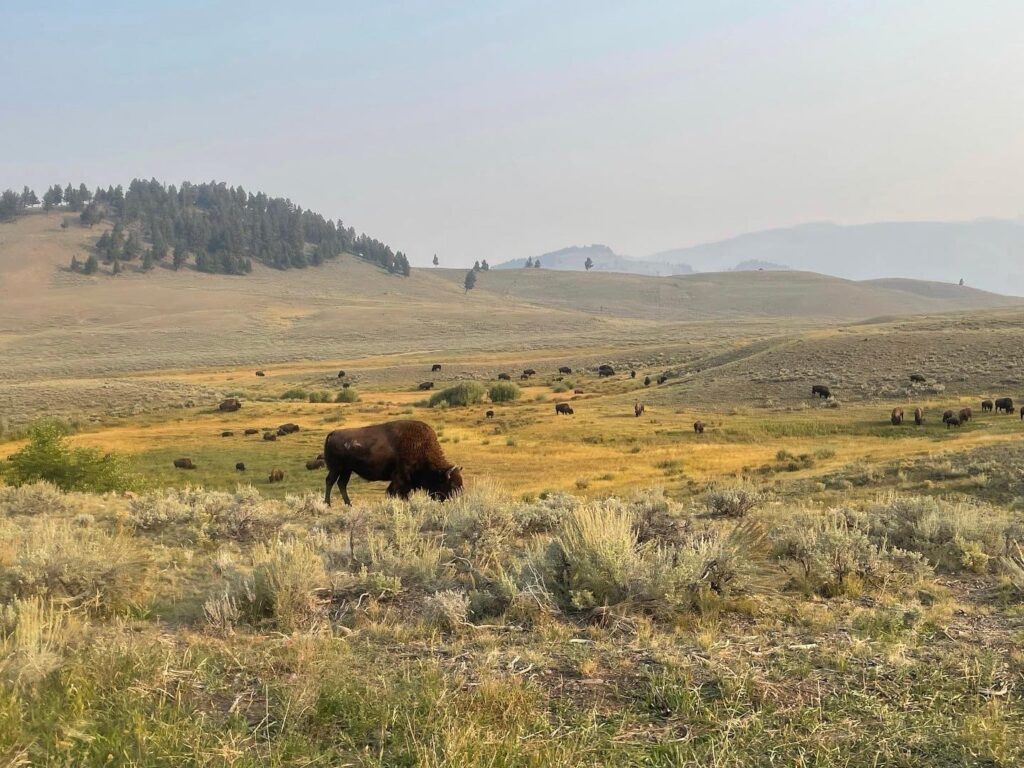 Yellowstone National Park is a bucket list destination. However, you likely will want to return again. The Park has 2 very diverse natural geological areas. There's the active volcano that provides hot springs, geysers, and a multitude of volcanic features. There are roaming plains and hills filled with wildlife including bison and elk. . You can spend days searching for black bears, grizzlies, and wolves. Enjoy a covered wagon bbq experience which is a family favorite.
Colorado Road Trip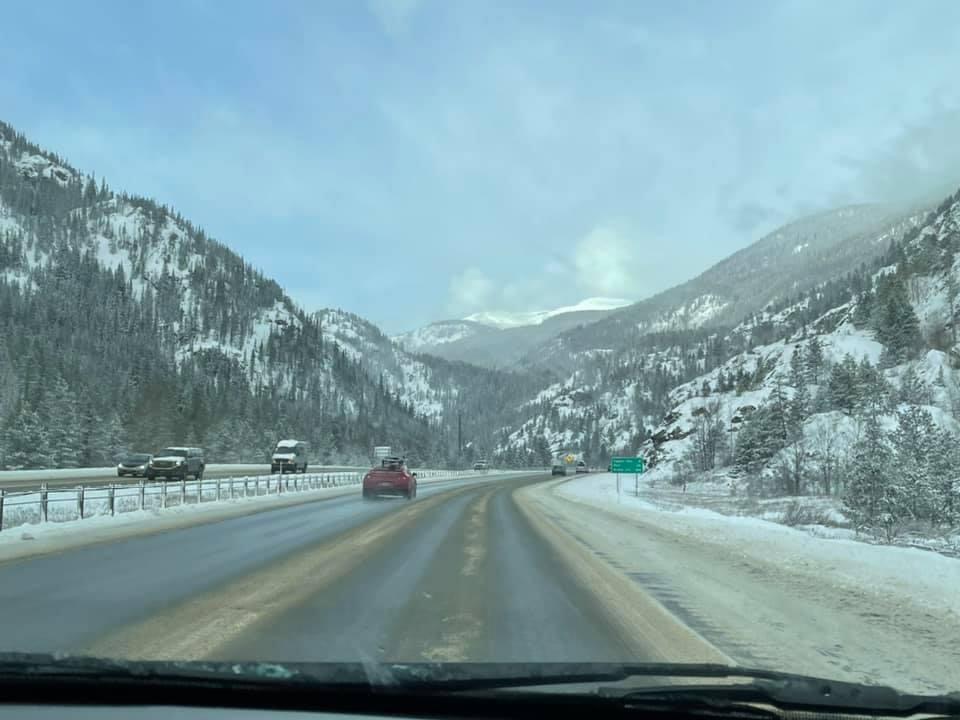 Colorado is a wonderful place to explore the outdoors. There are many national park sites here including Rocky Mountain National Park. Head to a more arid area of Colorado and visit Mesa Verde National Park or Great Sand Dunes National Park. Colorado offers wonderful resorts with heated outdoor pools you can swim in year-round.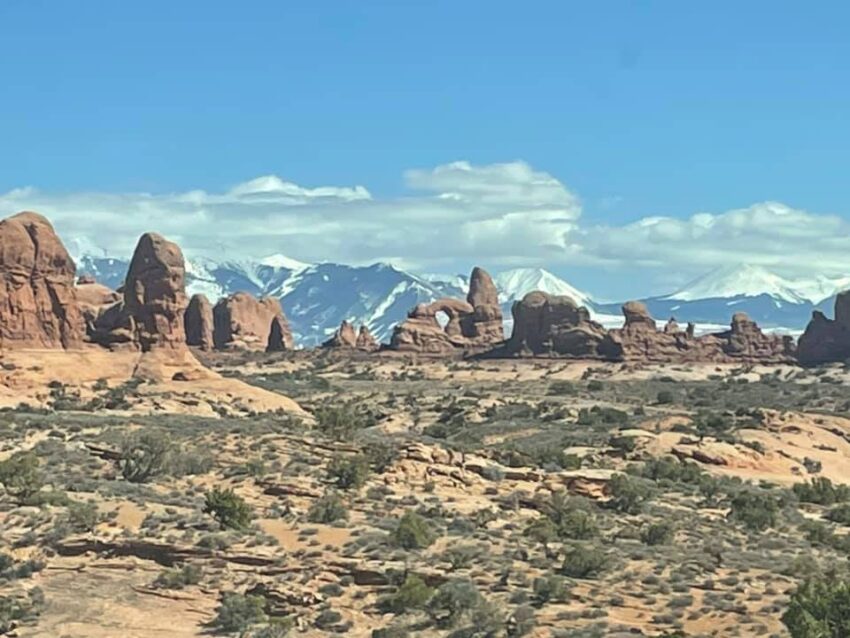 Utah offers 4 wonderful National Parks called the Utah Mighty 5. These include Arches, Canyonland, Capitol Reef, Bryce Canyon, and Zion National Parks. There are also wonderful slot canyons and other national park sites to visit. Enjoy a Reuben burger and Indian tacos. The Hyatt Moab offers a nice heated pool with views of the red dirty mountains.
Arizona is a great destination in the western USA. There are so many national park sites you can visit. Flagstaff is a great home base for exploring the state. Visit the Grand Canyon National Park, and, Petrified Forest National Park, and the painted desert. There are wonderful resorts to relax at while enjoying amazing Mexican food.
Continue on to the West Coast
If the midwest isn't your final destination you can easily continue on to the West Coast. You can travel to the West Coast from the end of any of these routes in about a day's drive. Depending on which route you choose it's easy to continue on to the West Coast of California, Oregon, or Washington. San Diego, Los Angelos, San Francisco, Portland, and Seattle are all wonderful West coast road trip destinations. Other great west coast road trip destinations are Yosemite, Crater Lake, and Olympic National Parks.
4 East Coast To Midwest Road Trip Itineraries with Kids Summary
These 4 East Coast To Midwest Road Trip Itineraries with Kids are fun routes to take to many of the great destinations in the midwest. If you are heading on a road trip to Arizona, Texas, New Mexico, or Colorado these are great options for routes. These routes will take you to the Midwest National Parks such as the Utah Mighty 5 National Parks, Yellowstone, or Glacier National Park these are also great options.
Follow Affordable_Family_Travel on Instagram
Make sure to like AffordableFamilyTravel.com on Facebook to get all the latest updates. It's also where I post my Dash Deals that are time-sensitive.