Exploring From Home: Spain is a fun theme week. Whether you are preparing for a visit to Spain or dreaming of one, why not explore from home: Spain. Learn about Spanish culture and history. Make and enjoy Spanish food. Listen to Spanish music, read about Spain, and watch Spanish movies.
Food
I love trying new food and trying to get my kids to try it. It's part of our travel experience. The great thing about being home is that you can have the kids help out making the food as an activity. If you have ever had appetizers as a meal you will love Spanish cooking and enjoying tapas. Paella and Spanish chicken are 2 of our favorite entrees we enjoyed when Exploring from Home: Spain.
Books
Head to the Library or to Amazon and pick up some fun books to read together this week.
Spain Travel for Kids
Show Me The Way to Spain 
Theodore's Spanish Adventure
The Little Matador
Movies / TV Shows
Movie night is a favorite in our house. Usually reserved for Friday night but during theme weeks if I need a break from all the activities we may add in an extra night or two.
Fernando the Bull
Watch Shows on Netflix that are in Spanish.
Music
Activities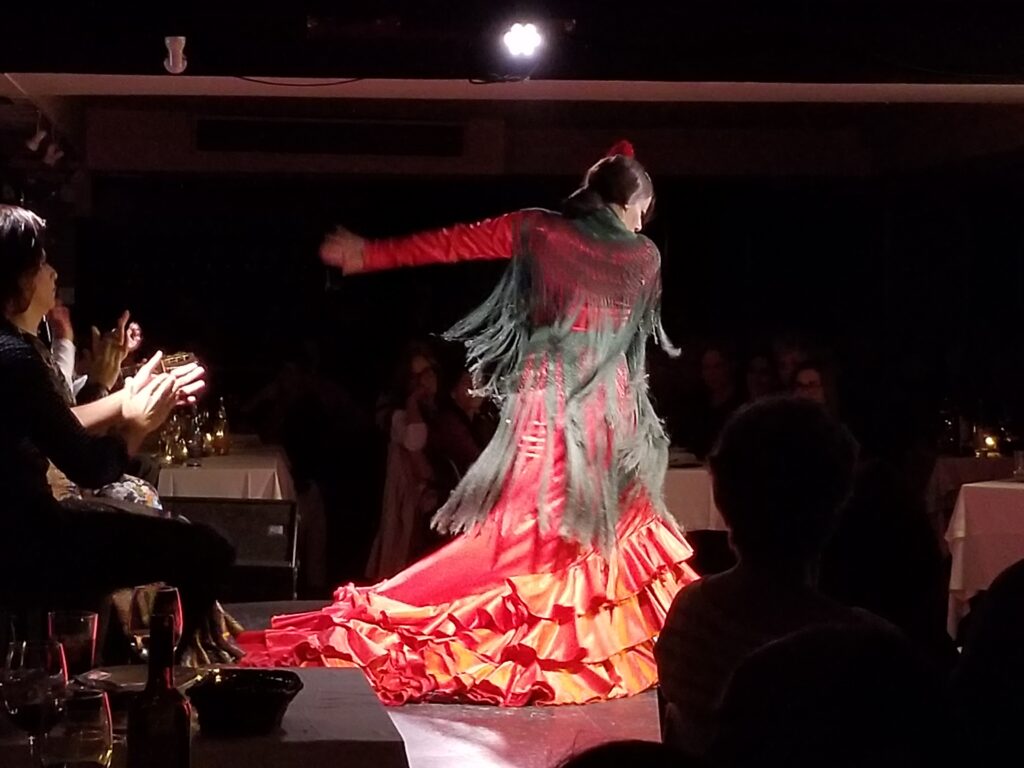 Bake and cook Spanish Food
Use duolingo.com to learn Spanish
Make a Spanish Flag
Find Spain on the Map
Spanish Art
Learn to Flamenco Dance
Online Education and Exploration
Summary of Exploring From Home: Spain
Summary of Exploring From Home: Spain can be a fun-filled theme week. We had a great time exploring Spain at Home. We hope you will too.
Explore more From Home
Follow Affordable_Family_Travel on Instagram
Make sure to like AffordableFamilyTravel.com on Facebook to get all the latest updates. It's also where I post my Dash Deals that are time-sensitive.