Exploring From Home: New Orleans is a fun way to learn about New Orleans and Louisiana Culture as well as its history. It's a great theme week or even a fun party for them. It can give you ideas for a Mardi Gras Party too.
Our pup was a rescue who came from Louisiana. We chose to do this theme week to celebrate her 5th birthday. It was a lot of fun for all.
Food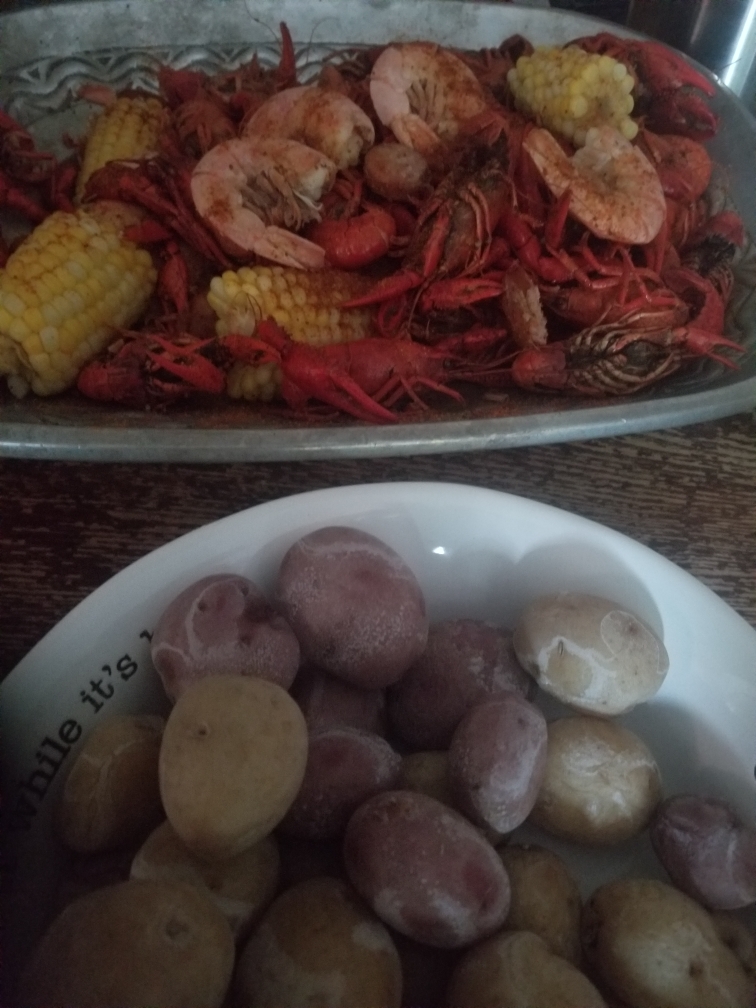 Whether you want to have a New Orleans Buffet or spread the meals out for a week these options are great by themselves or together. Crawfish Etouffee is one of my favorites. Our soup-loving son loves Gumbo and my husband's favorite meal is Jambalaya. If you are looking for some simple options Po Boys are the easiest and Muffaletta isn't too difficult to put together. If you can't find fresh crawfish you may be able to find it frozen.
Books
Somewhere in the Bayou
The Bourbon Street Band Is Back 
Evangeline of the Bayou 
Movies / TV Shows
Princess and the Frog
The Haunted Hathaways
Music
From Jazz to Blues to Rock and Rock there are many many famous musicians from Louisiana. Jazz Music is definitely what you would expect to hear during a New Orleans Celebration. Turn on some tunes while you cook or during a fun Mardi Gras Party.
Activities
There's a variety of activities you can do from cooking to art. You can also have a fun celebration.
Online Education and Exploration
We had a great time exploring from home: Spain. We hope you will too.
Explore more From Home
Follow Affordable_Family_Travel on Instagram
Make sure to like AffordableFamilyTravel.com on Facebook to get all the latest updates. It's also where I post my Dash Deals that are time-sensitive.