These 13 Ways to Save on a Trip to Disney's Aulani Resort Hawaii can help you have a much more affordable family vacation to Disney's Aulani Resort Hawaii.
1. Book a Special Offer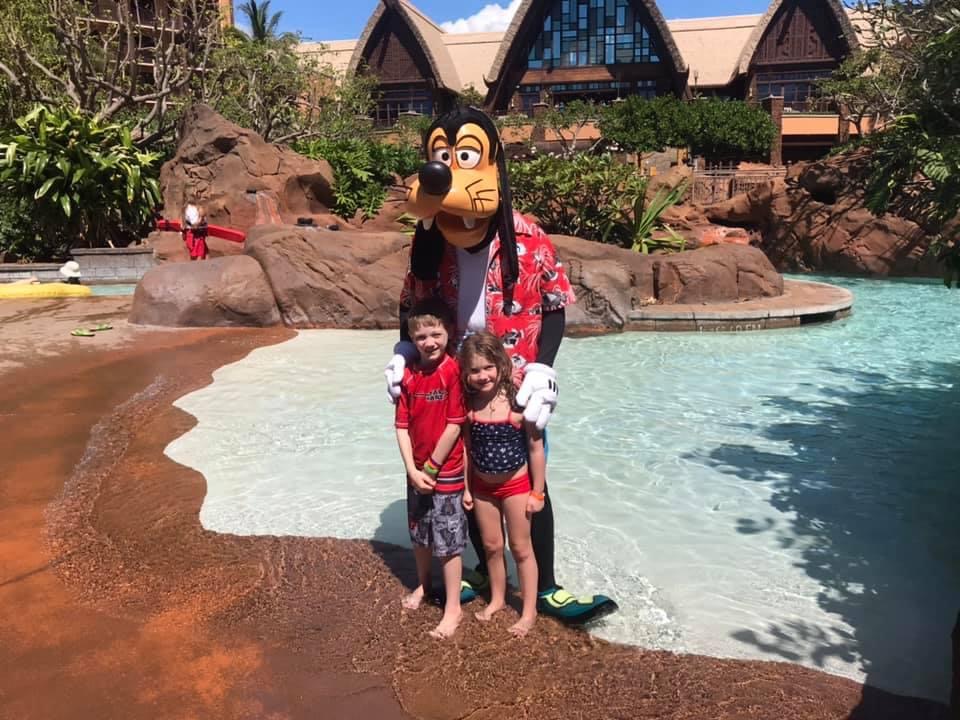 My Favorite Ways to Save on a Trip to Disney's Aulani Resort Hawaii is to book their 30% off special. Disney's Aulani Resort has special offers regularly. Some regular offers that are often available include 30% off 5 nights or more, 40% off with a DVC presentation, and Military discounts. While these offers may still be expensive, it's a significant saving. The overall value of Aulani is great with these offers because all your entertainment is covered including a kids club. There's also access to affordable food options so the overall cost of the trip can be very reasonable. You can find these offers right on Disney's Aulani Resorts website.
2. Rent DVC Points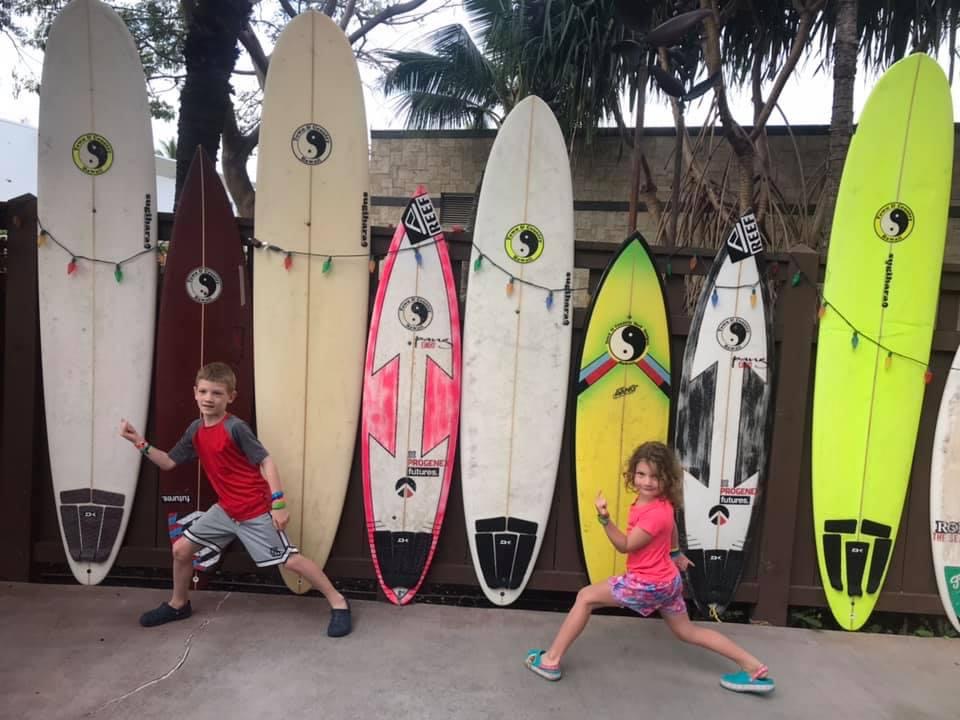 Disney Vacation Club or DVC is Disney's Timeshares. It's a very popular timeshare program. There are people who can't always use their points so they offer to rent them for a fee. There are several DVC agencies that you can rent DVC points from which are often substantial savings over Disney's Aulani Resort rack rate. While we have never used a DVC Rental Store David's Vacation Club Rentals is a popular site. Make sure your read all the fine print. In many cases, DVC Rentals can not be changed and must be rented far in advance. Make sure you know the pros and cons before you make your decision.
3. Use an Eraser Credit Card
Eraser Credit Cards are Credit Cards that allow you to earn points for spending and then apply those points toward specific purchases. By Erasing the charge you no longer have to pay for that charge. Essentially if you earn enough points, you can Erase your Aulani stay so it would be free. Family Travel Hacking can teach you how to earn points and miles by utilizing credit cards to travel for less.
Southwest Companion Pass allows one companion to fly for free every time you fly for as much as 2 years. To earn Companion pass you need to earn 125,000 Rapid Reward Points in a calendar year and since Southwest lets you keep the miles, you can use those miles to cover your own flight. These Rapid Reward points and companion pass is enough to cover flights for 4 to Hawaii while only paying $5.50 per person per leg in fees.
5. Stay off-site For Part of Your Stay
Disney's Aulani Resort is very expensive. If you want to explore the option you can save a lot by staying offsite for the first part of your stay and exploring the island before heading to Disney's Aulani Resort Hawaii.
On our latest trip to Oahu, we stayed at the Hilton Waikiki for 3 nights. We earned enough points from the Hilton Business Credit Card to cover those nights. The Card also gave us Hilton Gold status which provided us with Club Lounge access at this resort. We were able to eat breakfast and a light dinner of heavy appetizers each day at the resort. We only had to pay for lunch which was usually affordable and delicious food truck options. This cut our food budget significantly for the first part of our vacation. Hilton waives resort fees when staying on points so the only cost we had during this portion of our stay was the rental car fee and parking fee.
6. Skip the Rental Car
Rental Cars are expensive and parking at Aulani can easily chip away at your budget. Consider dropping your rental car off at the start of your stay so you save on rental car costs and parking. There's more than enough to do onsite.
When we had a rental car for the first part of our Oahu Hawaii stay, We called Alamo. They allowed us to drop our car off free of charge at Aulani which is an Alamo site. If they didn't allow us to, the plan was to check-in, drop all our luggage off and my husband would head back to the airport and take a taxi back.
We stopped at Target for some groceries before heading to Aulani so that we could save on food without having to leave the resort area after we dropped off our rental car.
7. Bring Groceries With You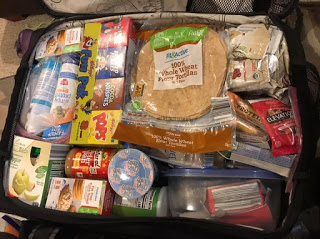 Bringing Groceries with you can save a lot. This is one way to Save on a Trip to Disney's Aulani Resort Hawaii that we use often on vacation. If you are flying Southwest they offer up to 2 bags checked FREE. While I don't recommend bringing that much packing a suitcase full of food can save you a lot of money. Be careful with what you are allowed to bring into Hawaii as there are agricultural restrictions. Most commercially processed foods are allowed so things like Freeze Dried fruit and dried fruit are allowed.
If you Pack breakfast items, and even lunch items you can save significantly. I am the only Foodie in the family so packing food for the rest of my family means I can focus on finding food I enjoy and not spending a fortune on the basic foods the rest of my family eats. Having food on hand for the kids also means we could feed them an early dinner and drop them off at the club and head out for an adult-only dinner. This avoided the long morning lines when parents would wait to try to sign up for the kids club dinners for their kids and saved us $15 a kid which was the cost of the kid's meals at the club.
8. Buy Groceries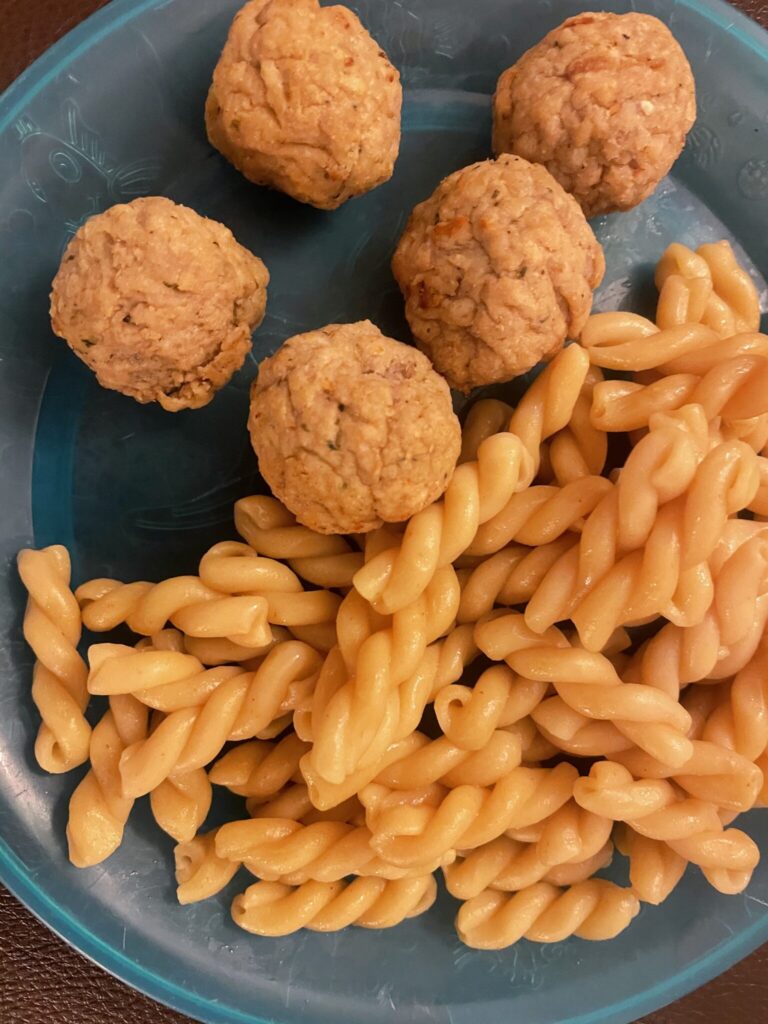 One of our frequently used Ways to Save on a Trip to Disney's Aulani Resort Hawaii is buying groceries. Buying Groceries for your stay at Aulani is another great way to save at Disney's Aulani resort. Many people stop at Costco or Target to grab groceries for their stay. There's the Island Country Market Across the street that is also a market through the prices are a bit higher.
Aulani Resort offers grills where you can grill food. Many rooms also have microwaves. The standard rooms do not come with a microwave but the studios with a sleeper sofa do. We have been able to cover many meals in a studio with just a microwave. You can even cook microwavable dinners in your room.
If you only have a small amount of room in your suitcase. Microwave Popcorn is a great hearty snack you can bring that doesn't take up a lot of space. Also, individual Peanut Butter and Jelly packets can be brought in carry-on bags if you have them in a quart-size bag and count them toward your liquids allowance. We usually don't use all 4 of our quart size allowances for our family of 4 so this is always an option for us. Throw a loaf of bread in a backpack so it doesn't get crushed and you can cover several lunches.
9. Cheap Eats at Disney's Aulani Can Cut your Food Costs
There are several affordable dining options in and around Aulani.
Island Country Market
The Island Country Market by ABC is across the street from Aulani Oahu Resort. The market has grab-and-go sushi, poke, salads and sandwiches, and hot entrees premade. You can also order Hot entrees and deli offerings.
Mini entrees range from $6.50-to $7.50 and include the entrée and 2 sides. It's a very filling meal. The hot and ready meals come on rice and have a variety of entrees from teriyaki pork to pork Adobe for $5-$6 each. Sushi $7.50 poke was $3 for a meal-size portion though u need a side dish. I had it with salad for lunch one day. The market also sells Liquor and wine. We spent $10/bottles for a variety of wines during our stay. There's also a dole whip machine. $3.99 for a self-serve bowl.
Other Cheap Dining Options
There are also other affordable options across the street. The Hawaiian BBQ place was great with their entrees for about $13 each but I have heard they may have closed permanently due to covid. Just Tacos entrée price range was $15-$20 but unfortunately, they permanently closed during covid as well. Hopefully, new affordable options will open up soon. Monkeypod is pricey but their happy hour offers $10 pizzas and half-price apps. Their wings ($9) are wonderful garlic thyme and hot pepper dry rub.
Affordable Aulani Dining Options Onsite
Onsite the pool area offers large portioned fish fry or chicken tenders with 4 pc for each entree on a large bed of French fries. ULU Café also offers some reasonable prices they offer a kids fish meal for only $10.95. You can read Disney Aulani reviews and view menu options for Ulu Cafe on Yelp. we picked up some malasadas (Hawaiian donuts) from here one morning. They were pretty good but not cheap.
This is also where you can get free drinks using an Aulani refillable mug sold for one price good for your entire stay. They have fountain drinks and coffee and it's a great value. The Refillable Mugs are good for the entire trip but they do not have a chip and people have been known to bring them back for the next trip. I have a feeling eventually they will add the chips in like they have at Disney World.
Eating Cheap While on Vacation can help you save a lot. Look for Cheaper meal options or shareable meals to cut cuts. Burgers, Tacos, sandwiches tend to be lower cost. Hawaii Plate lunches can be large portions that can be shared.
10. Eat Disney's Aulani Character Breakfast at the Latest Time Slot as Brunch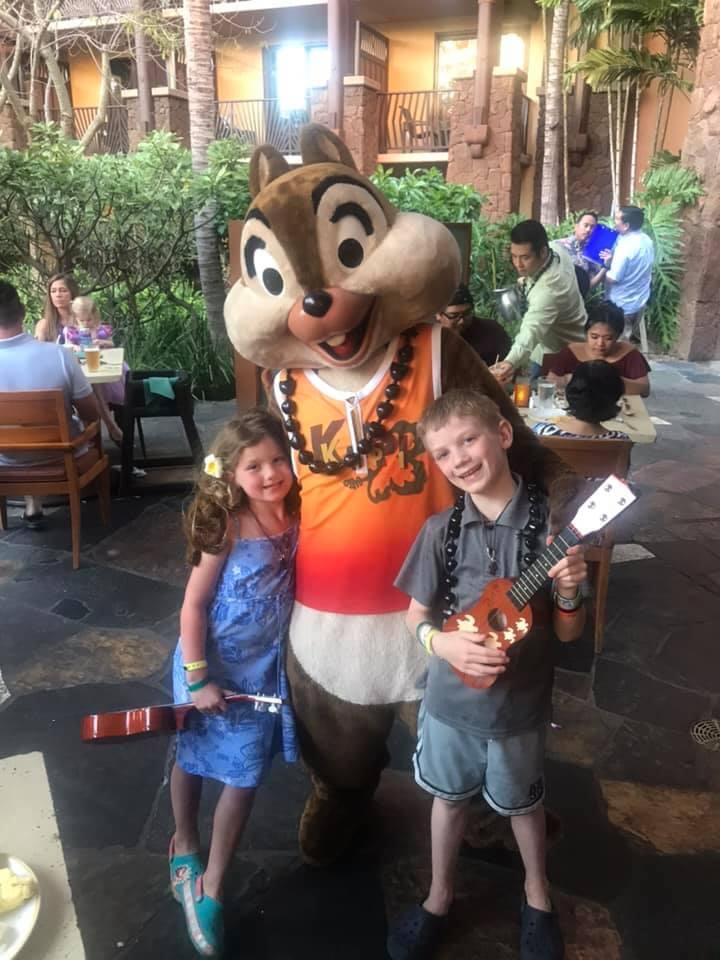 Disney's Character Meals are very popular and Disney's Aulani is no different. Well, it is slightly different in that the buffet is substantially better than most Disney Character Buffets and also includes some local specialties. Booking a later time slot such as 11 am, can save you a little money as you can eat the meal as a Brunch versus breakfast. I personally do not usually eat breakfast so having it later in the day means it covers a meal for me and it tends to fill me enough that I just want a light dinner later. For the kids, they tend to pick at cereal all morning anyway so the later meal means they also eat more.
11. Utilize Aulani Resort Activities
Instead of spending a ton on offsite activities utilize all the wonderful activities Aulani offers. From the kids club to the daily programs. No need for a water park when you have Aulani's awesome pool complex with 2 slides including one that empties into a lazy river. Meet Characters and enjoy Aloha fun on the lawn with a Disney friend. Toddler splash beach games are a ton of fun. Usually, by the end of the trip, we have adjusted enough to make it to one of the movie nights Aulani offers. There are plenty of onsite activities to keep the family having fun. Aulani also offers complimentary boogie boards and sand toys so there's no need to purchase them.
12. Travel during the Offseason
Traveling during the offseason can save you a lot of money on your overall trip budget. I personally do not think Hawaii has an offseason as any time of year is great to visit. We have visited in January, February, and March frequently and the weather has been great except maybe one cold or rainy day. However, the crowds were much lower during these times, and the hotel rates were much lower. Saving 30% off room rates is great but saving 30% off lower room rates is even better. You don't just save on hotel rooms traveling off-season you can also save on flights and rental cars. We have found a round trip direct from NYC for $450 round trip during these times.
13. Be Flexible With Your Travel Dates
Being Flexible with your travel dates can save you money where ever you travel. Not everyone can be flexible with their travel dates or destinations but if you can it may be worth it. I usually wait till I see a 30% off offer from Aulani before I book the hotel stay. I will also wait till I see a great hotel deal. If I am not sure about flights sometimes I will book a longer stay at Aulani as long as it's before the cancelation cut off. Then once I have booked my flight deal I will call and cancel whatever portion of the hotel stay I no longer need.
One downside to booking DVC is that it can prevent you from being flexible with your dates because once you book you are locked in. This means you can't always change your vacation schedule if a better flight deal is available for different dates.
Ways to Save on a Trip to Disney's Aulani Resort Hawaii Summary
There are many ways to Save on a Trip to Disney's Aulani Resort Hawaii. Aulani Resort is an expensive resort but it doesn't mean it has to be an expensive vacation. An Affordable Family Vacation to Aulani is possible and these tips can help you fit a stay at Aulani into your vacation budget. The Aulani Resort Planning Guide can help you better plan your trip to Aulani so that you make the most of your stay. You can also find out Why Disneyland and Aulani is the best Vacation Combo.
Follow Affordable_Family_Travel on Instagram
Make sure to like AffordableFamilyTravel.com on Facebook to get all the latest updates. It's also where I post my Dash Deals that are time-sensitive.