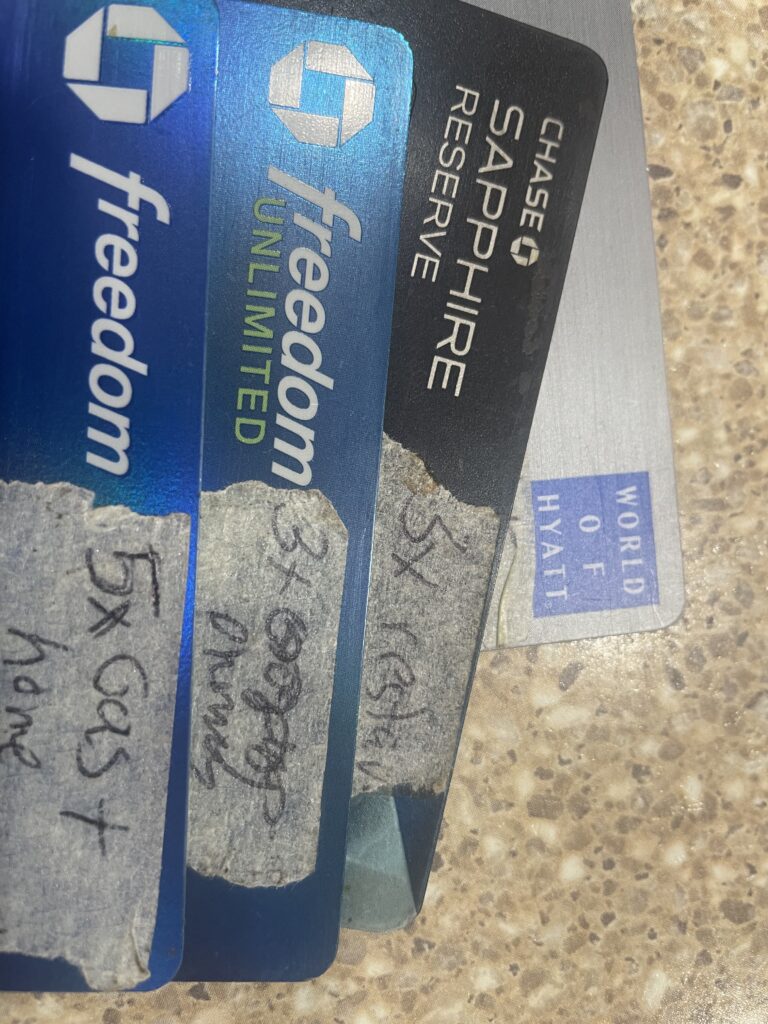 Family Travel Hacking: The Best Travel Credit Cards for Families can help cover your flights and/or hotels so that you can have more affordable family vacations. Family Travel Hacking will help you accumulate points and miles with your everyday spending to use for vacation. Before you get started it's best to understand the basics of Family Travel Hacking. The easiest way to travel how you want to and still have an enjoyable cheap family vacation is by Family Travel Hacking. Points can cover luxurious resorts that include many fun activities or fly you to an exotic destination. All while sticking to a budget family vacation.
1. Chase Sapphire Preferred or Reserve are The Best Travel Credit Cards for Families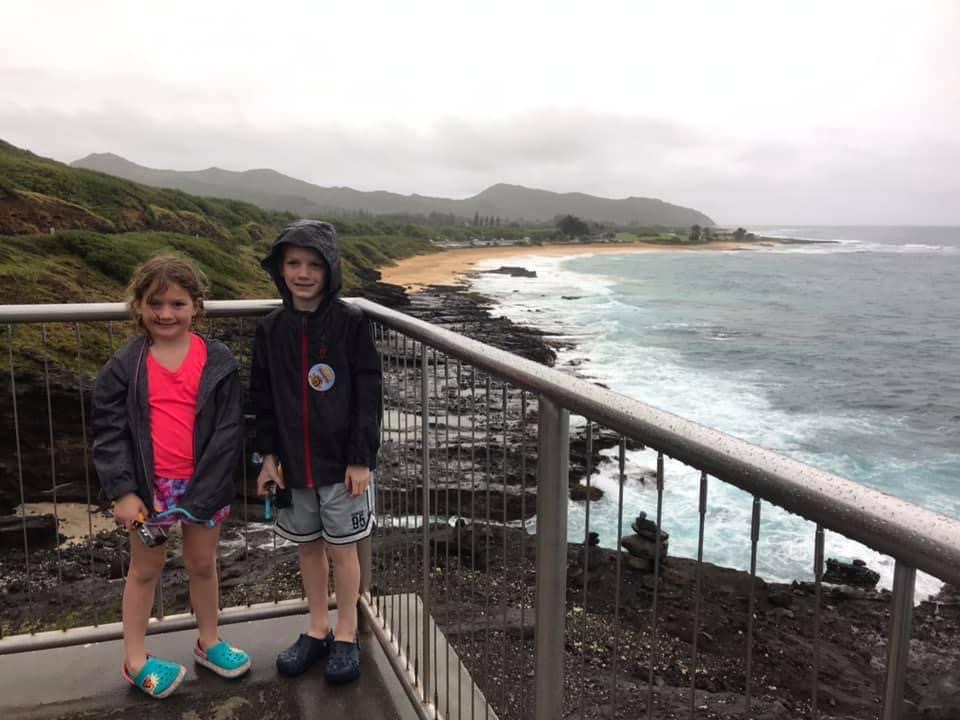 The Chase Sapphire Preferred or Reserve are the Best Travel Credit Card for Families. They also the best travel card to apply for first. You can only apply for one of these cards. They great cards because it has the Chase Saphire Travel Portal.
The Chase Saphire portal allows you to book a variety of travel options using the Ultimate Reward Points (UR) that you earn from spending. The Chase Travel Portal is powered by Expedia and offers many of the same options. With the Chase Saphire Prefered Credit Card, your points are worth 1.25x more in the portal. With the Chase Saphire Reserve, they are worth 1.5x more.
The Chase Saphire Prefered is currently the best Saphire card. It is currently offering a 100,000 UR points sign-on bonus when you meet the requirements. That means you could earn a value of $1250 in the portal for only a $95 annual fee.
The Chase Sapphire card also allows you to pool points from cards such as the Chase Freedom Credit cards. Pooling points are even allowed with the Chase Ink Business credit cards by transferring those points to your Sapphire. This makes it easier to build Ultimate Reward Points. You can even transfer points from others in the same household. If your partner signs up for the chase Sapphire Preferred, he could earn 100,000 UR points as well. You could potentially have $2500 in travel credit through the Chase portal.
Chase Sapphire Cards also have transfer partners. My Favorite being Hyatt Brand Hotels. Hyatt Hotel free stays start at only 5,000 Hyatt points. Since Chase Saphire allows you to transfer for a 1:1 ratio it's only 5,000 UR points for 1 night. This means you could potentially stay 20 Free nights with 1 Chase Saphire Preferred bonus. Or stay fewer nights at one of the wonderful Hyatt Resorts on the East Coast that offer many inclusive activities.
2. Southwest Airline Credit Cards is the Best Travel Credit Cards deal for Families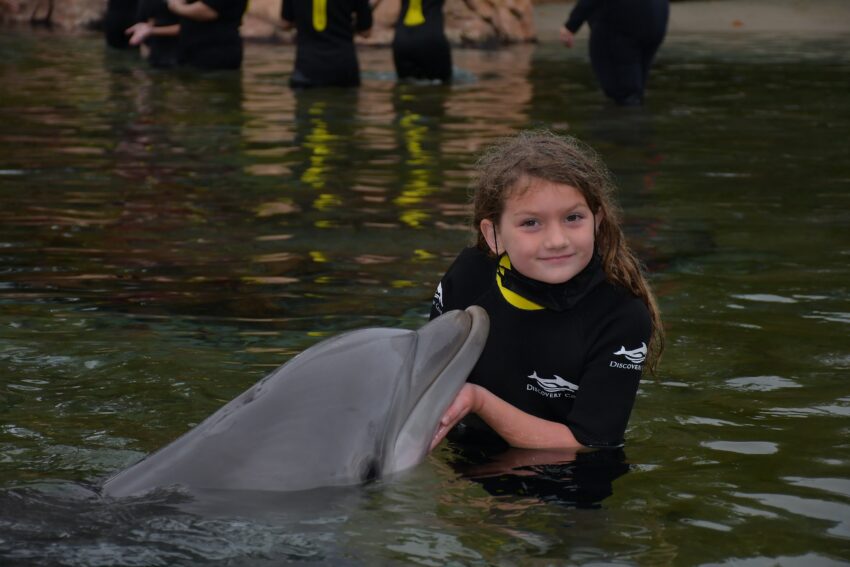 Once you have learned about Family Travel Hacking you know starting with Chase cards is important and why. Regardless if you plan to take just a few travel credit cards out or many The Southwest Airline Companion Pass deal is one of the best out there. It can provide free flights for even your entire family for up to 2 years.
The Southwest Airline Credit Cards can help you earn the companion pass and you get to keep the points. You can use those points to cover your and others flights and still add the free companion to your flight.
We used southwest companion pass for 8 trips over a 2 year period. Covering flights for many trips we wouldn't have taken otherwise. It's a great "deal" to snag once you have the Chase Sapphire Preferred. It can cover so many of the flights. Then you can focus on utilizing Chase UR points to cover your hotel stays at all the wonderful Southwest Airline Destinations. Imagine paring your almost free flights through Southwest Airlines companion pass and rapid reward points, with up to 20 Free Nights at Hyatt Resorts. That could easily cover hotels and flights for several vacation getaways.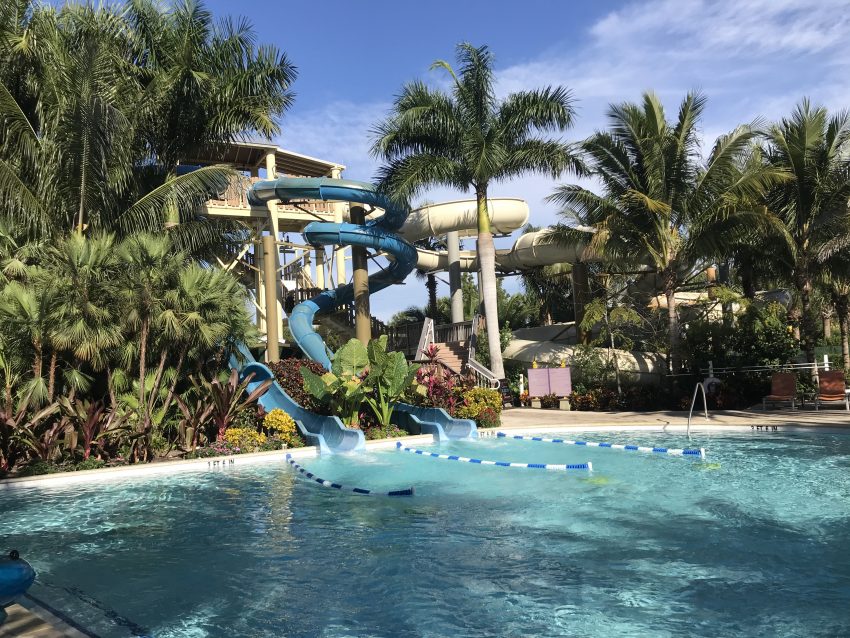 The Chase Hyatt Credit Card is a great travel card for families. Why? Because Hyatt Hotels are great hotels for families and you can use the points earned from the credit card for free stays. The Hyatt Credit card currently has a $95 annual fee. However, you will earn more than that from the sign-on bonus offered and each year you keep the card you will earn a free category 1-4 Hotel which will allow you to stay for free one night at Hyatt hotels and resort such as the Hyatt Chesapeake Bay, which cost far more than the annual fee.
Please Use my Hyatt Referral Link When appling for the Hyatt Credit Card*
Hyatt has a lot of offers for their members and often these special offers are enhanced for their card holders so having the Hyatt Credit Card provides additional benefits.
Hyatt Hotels are great for families because many offer complimentary breakfast. Many of their hotel rooms also accommodate up to 6 people especially at their Hyatt Place branded hotels. With Free Nights started at 5,000 points it's easy to earn free stays and even cover a full vacation on points. Hyatt has the best customer service of any major chain. Rest assured that if your stay is not up to their very high standards they will make sure to rectify the situation. Hyatt Hotel has a consistent level of quality like no other brand. Some of the Best East Coast Resorts are Hyatt Brand Resorts.
4. Chase Freedom or Chase Ink Business Credit Cards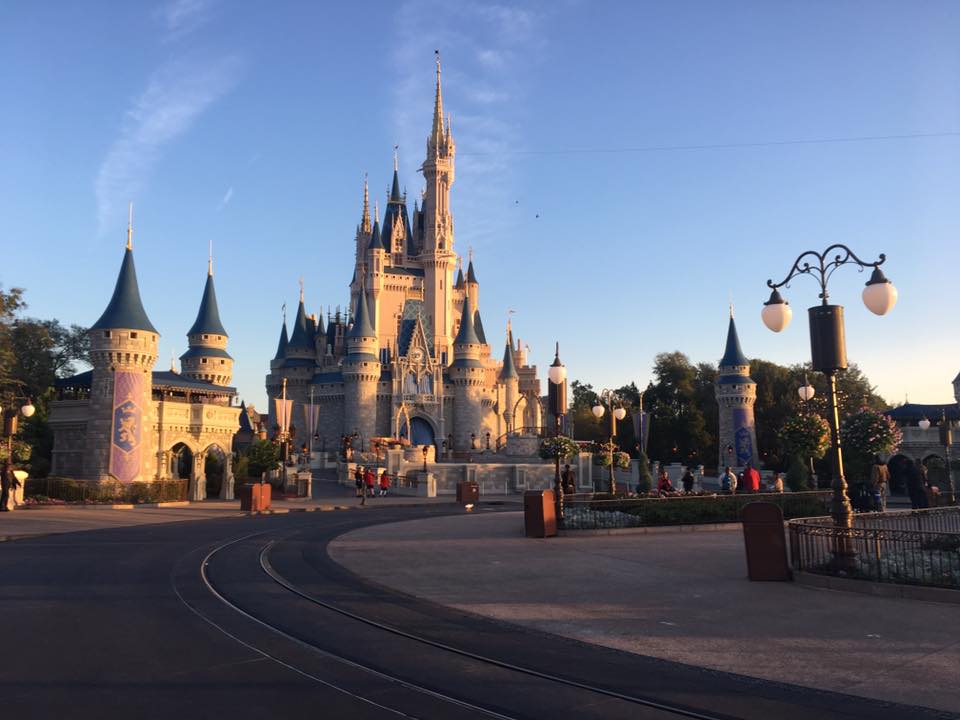 Chase Freedom and Chase Ink Business are great cards to have in your wallet for everyday spending because they provide higher points per dollar reward for everyday spending categories. If you have a Chase Sapphire Credit Card you can earn. For example, the Chase Freedom Unlimited and the Chase Ink Business Unlimited you earn 1.5x points for every $1 you spend on anything.
Please use my Chase Referral Link When Applying for any Chase Freedom Credit Cards. *
If you spend $1,000 on the card you earn 1500 chase ultimate reward points if you transfer it to your Chase Saphire Credit card. Once you transfer that to the Chase Saphire card, you can then use those 1500 points in the portal at 1.25-1.5x making the points worth even more. Chase Freedom Flex and Chase Ink Cash credit cards offer enhanced point categories up to even 5x for specific categories. Using these cards in combination with Chase Saphire cards can help you accrue more points fasters.
5. Business Credit Cards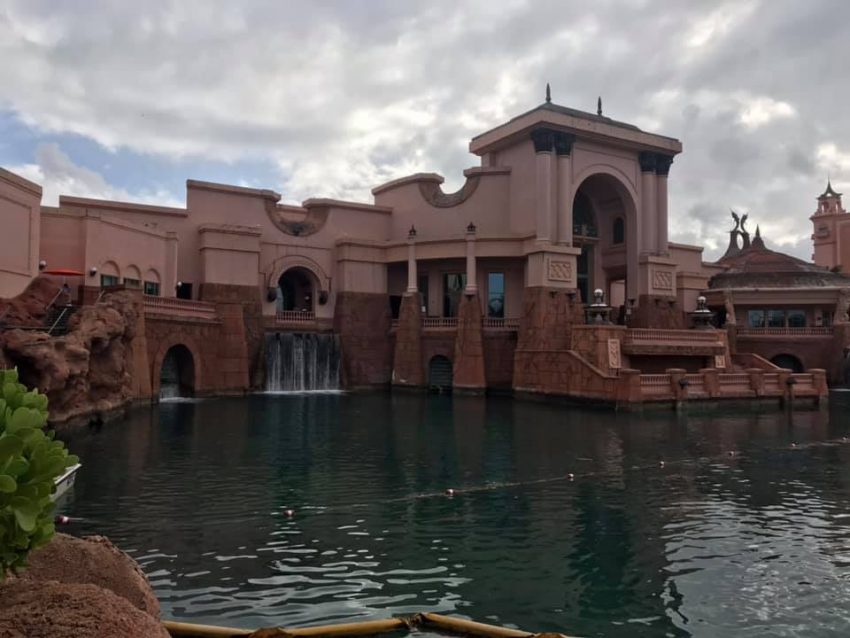 If you are an LLC or a sole proprietor you can use points earned on your business credit cards to combine with your other points which can help build points of even faster. You don't need a Business EIN to apply for a Chase business credit card. In addition to the Chase Ink Business Credit Cards mentioned above there are several business cards that are great depending on your business.
The Chase Ink Preferred Business Card is currently offering a 100,000 point sign-on bonus. The American Express Business Gold Credit card offers 4x on 2 top categories including U.S. purchases made directly from select technology providers of computer hardware, software, and cloud solution; gas stations, or restaurants.
The Best Travel Credit Cards for Families Summary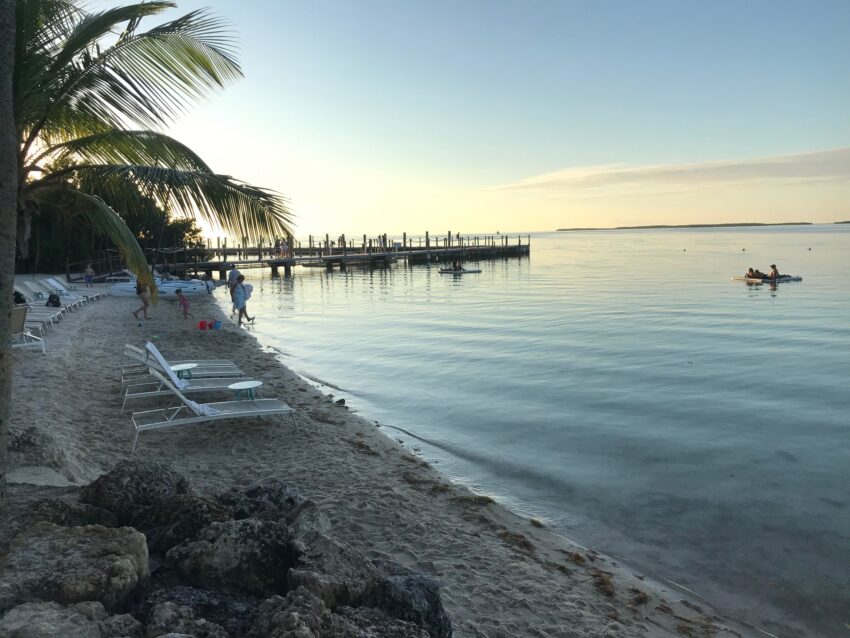 The Best Travel Credit Cards for Families can help you save on your next vacation. These Travel Hacked Family Vacations under $1500 used points and miles earned from some of these cards to help keep the cost of the vacations down.
*I receive a small compensation for approved applications that use my referral link. This small compensation helps to support this blog. For those who use the referral link, Thank you for you for your support.
Follow Affordable_Family_Travel on Instagram
Make sure to like AffordableFamilyTravel.com on Facebook to get all the latest updates. It's also where I post my Dash Deals that are time-sensitive.
The information provided in this post or on affordablefamilytravel.com, Affordablefamilytravel.com facebook page or Affordablefamilytravel.com Crew Facebook group and accompanying material is for informational purposes only.  It should not be considered legal or financial advice.  You should consult with an accountant, financial adviser or attorney or other professional to determine what may be best for your individual needs.