Have fun camping at your house. My children love camping. It's a lot of work compared to our traditional travel style so we don't do it often. In fact, the only time we have tent camped was when we visited Six Flags Great Adventure Camping Safari.
However, each summer we visit my parents camp up in the Adirondacks and the children love everything it entails, from Fishing, swimming in the afternoons, nature walks and, board games and campfires at night.
The kids love fishing but always catch small fish. We release the fish when the kids aren't looking and tell them Grandpa filleted them. We then serve fish sticks at night which were "made" from the filets. Its a tradition that's become part of the camp experience.
If you haven't planned what to get your kids for Easter this would also be a great theme for an Easter basket. If Peep smores aren't a thing maybe they should be?
Food while Camping at Your House
Roast hot dogs over the fire
Fishsticks (or baked trout)
Grilled Meat such as Burgers, Steak, Shishkabob, bbq chicken
Cold salads: Potato salad, Tuna Mac salad etc.
Smores (oven baked or fireside)
Books to Read while Camping at Your House
Movies/TV Shows to Watch While Camping at Your House
Camp Takota
Camp Rock
Heavy Weights
With out a Paddle
Band Camp
The Great Outdoors
Home Camping Music
Aint No Flies on Us
Home on the Range
BINGO
On top of spaghetti
More Campfire Songs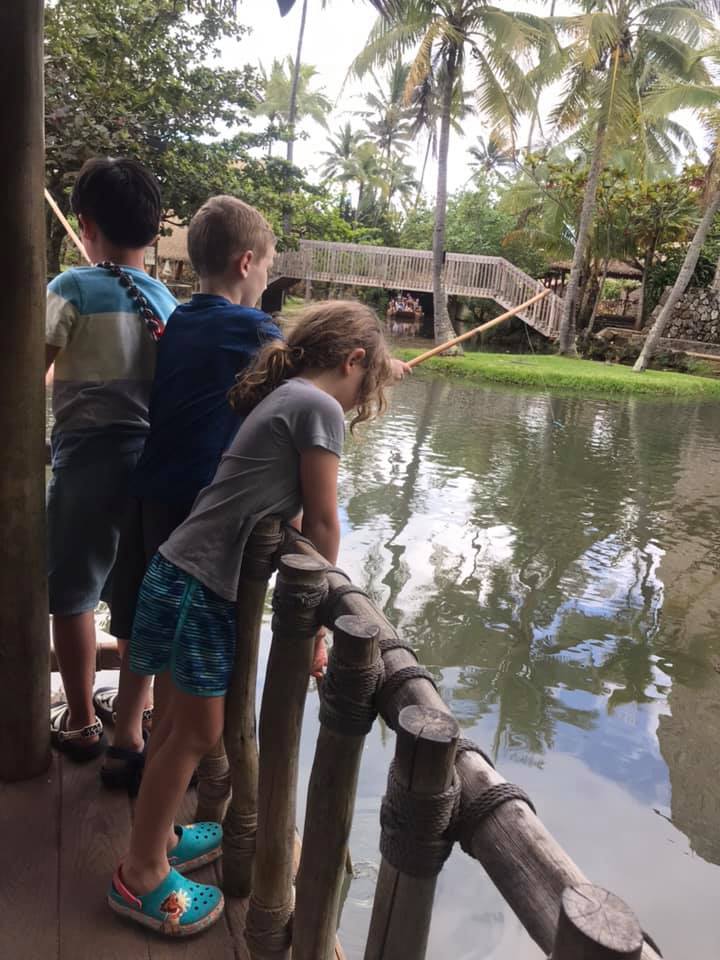 Activities
Outdoor fire (please check your fire code and use appropriate containers/firepits) (affordable firepit on amazon)
Roasting smores (Smores kit)
Cooking fire side
Exploring nature: discover what plans and creatures live in your back yard. Our kids love to do this with their bug kits.
Camping Crafts

Make your own fishing pole

Outdoor Games

Cornhole I recommend this 3'x2′ size more affordable
Tag
Hide and seek

Night time outdoor games

glow neckless ring toss (use 2 liter soda bottle for base)
Laser tag

Outdoor Scavenger Hunt
Card/Board Games: Go Fish, Uno, Monopoly , Pictionary
Fishing If you have the opportunity to go fishing do so. Even during this time of social distancing, NYS has encouraged fishing while keeping your distance from others. If you can't actually go fishing maybe play a fishing game.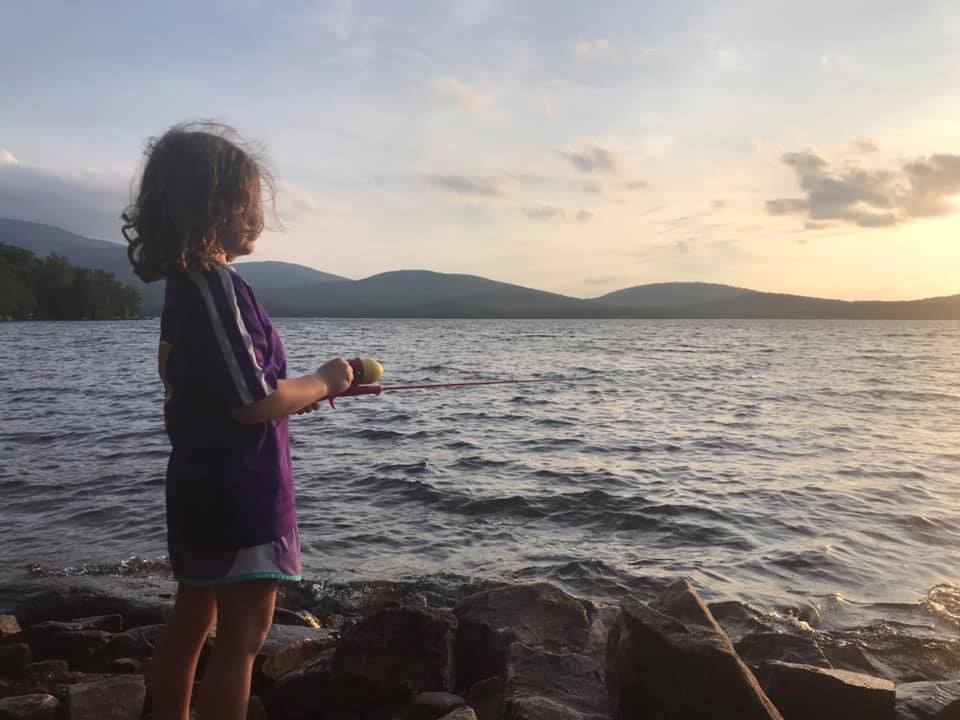 On-line Educational Resources
Explore more From Home
Check out our Fun Camping and Safari Experiences
Follow Affordable_Family_Travel on Instagram
Make sure to like AffordableFamilyTravel.com on Facebook to get all the latest updates. It's also where I post my Dash Deals that are time-sensitive.