10 Resort Essentials Worth Buying. What should you Pack for vacation at a resort? What vacation items are worth buying ahead of time? Bringing these items not only savings money but it assures you have what you and family want to enjoy your vacation.
1. Swimsuits
Well Duh right? I once forgot my swim suit on a Trip in Hong Kong . Desperate to not let it ruin our fun, I spend $50 on the largest bathing suit they sold which was still a size too small. It was really tight so I wore a tank top over it and it hasn't been worn since. Swimsuits are one of the most important things to remember when packing because I think it's such a personal item you can't just get a great one anywhere.
2. Sunhat and Sunglasses and Goggles!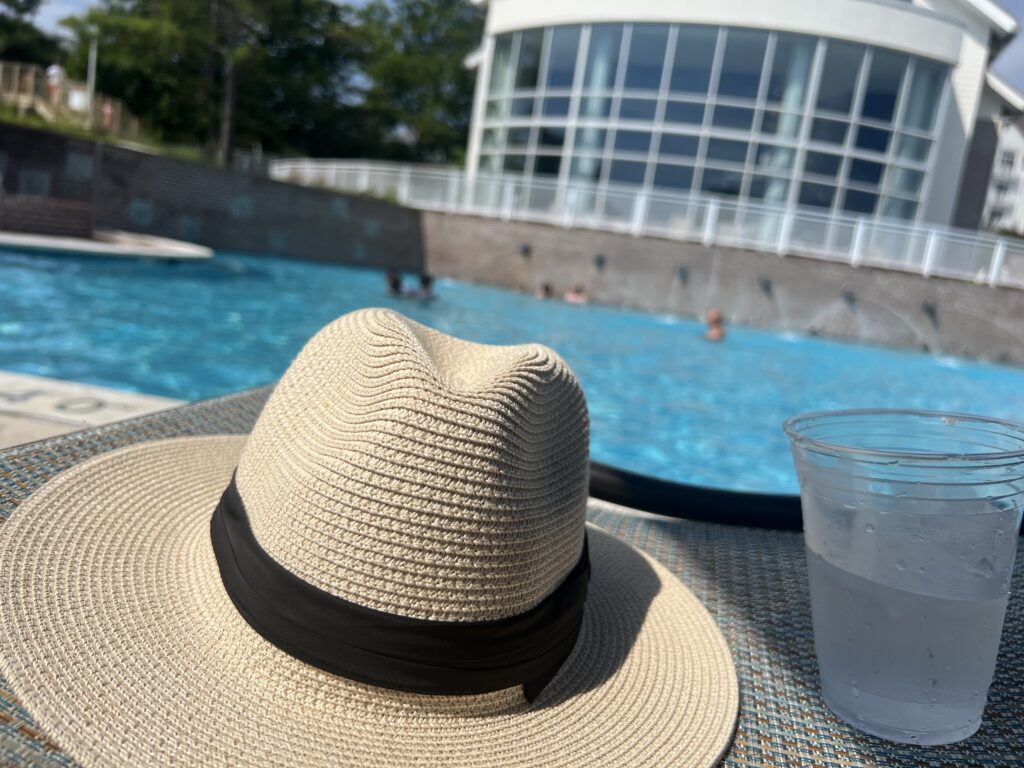 Hat's can be a fun accesory that can also be a necessity. I love a hat even more so than sunglasses because it shades my whole face and even some of my shoulders and chest- essentially the area that always seems to burn the most. I also get to hide my humidty altered crazy hair. A visor is another cute accessory that can keep your head a little cooler, this one comes with a matching bag.
Don't forget the goggles especially for little kids who "need" them for swimming. goggles usually cost $10 plus at the resort and aren't much more than what you would spend on them but they may not have the same fit or quality the kids are used to.
3. Sunblock
We stick with zinc based sunblocks which are no always sold at resorts. Even so the prices can be signficant. In Aruba we went through 3 bottles of sunblock for our family of 4 because we had to reapply which is rare for us. If we had to buy 4 bottles of sunblock at the resor tit would have cost us over $100, double what we pay at home.
4. Pool Floats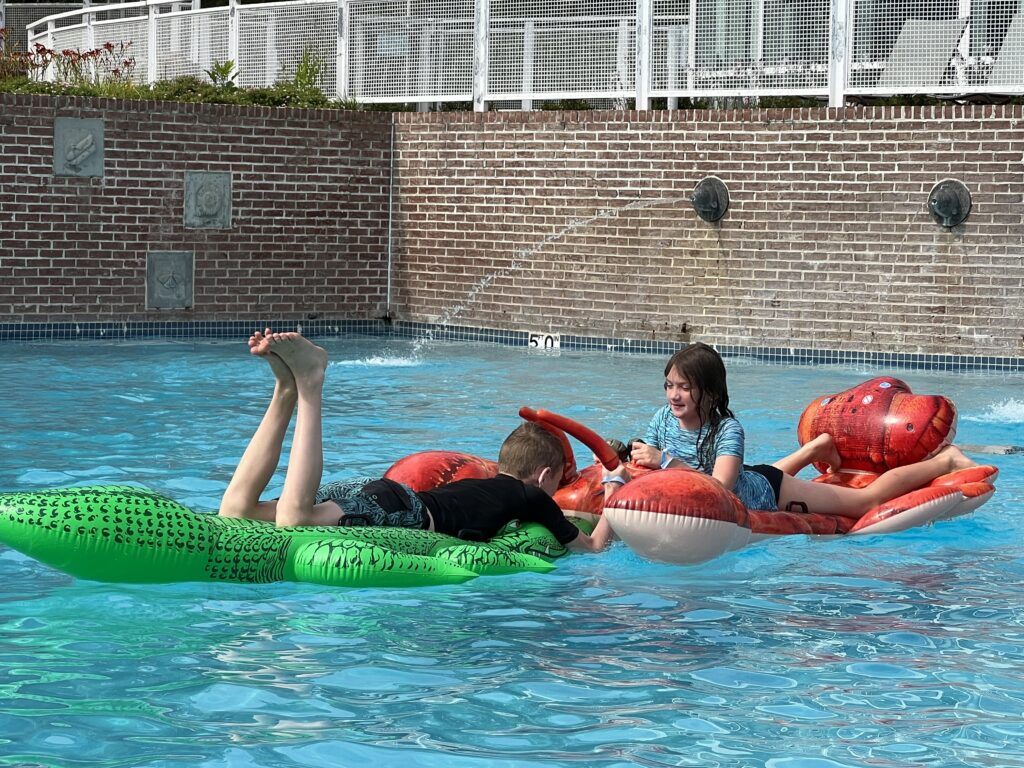 Most Resorts that allow pool floats sell them at the resort. The price can range from $10 for a tiny toddler float to $35 for larger floats or even more depending on the size. I find that the floats offered can often be basic. We like to bring our own so the kids have their favorites and we can continue to use them on multiple trips. Our gator float lasted 2 years before we had to replace it becaue it wasn't holding air well.
5. Balls
A ball can provide hours of entertainment on land or in the water. Currently football is our daughters favorite but I like the skipball because of it's size and versatility. You can use it to play catch, skip the ball between you, throw i through a basketball pool, use it to play Newcomb over a volleyball net and it an easily fit in your suitcase. Of course any of these 10 cheap travel toys would be great to bring a long as well.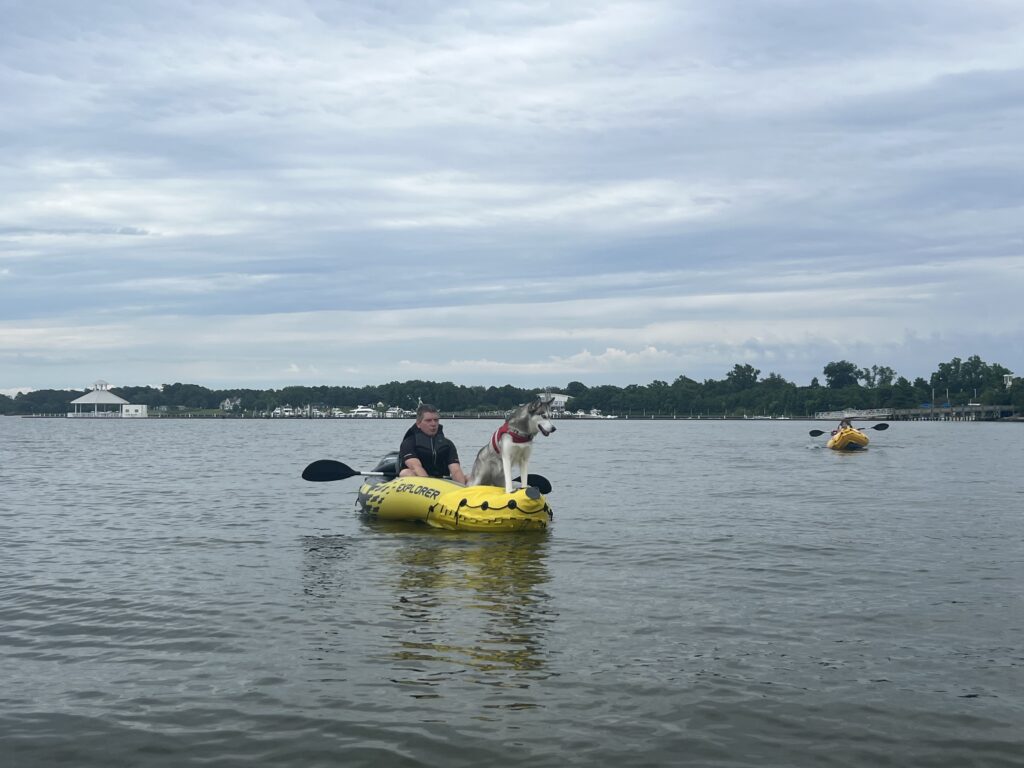 We have enjoyed our inflatable kayaks and paddle board on many trips. So much so that we have added a third kayak and a second paddle board as the kids are over sharing and want their own. The third kayak allows us to go out in places where we may not want to paddle board, since they are doubles my daughter and I can share one and there's still space for our do to ride along with my husband. While these aren't ideal for flying the paddle board could work as free checked back if you are flying southwest. Just make sure to research the rules of use at your destination as some places do not allow outside watercrafts or require inspection or registration. This is true whether driving or flying internationally and within the US as well.
7. Bicycles
While some resorts offer complementary bikes others may charge a daily fee or not offer them at all. Brining your bikes can be a fun activity to do around the resort or near by trails. We used Uhaul to install a hitch and then purchased a bike rack to attach our bikes. We like this rack beccause we can tip it down to access the trunk if we need to.
If your heading to a beach resort or on any beach vacation these beach essentials are great additions to a fun beach getaway and can save you money. Many of these items we bring even when we are flying, especially when flying Southwest Airlines which since we can check a large suitcase for free.
9. Food and Drink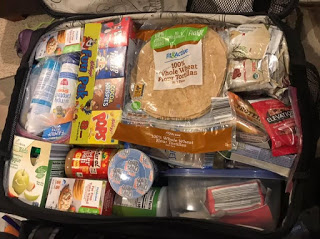 Snacks are an easy thing to bring a long that can save a lot especially if your kids are like mine. The smart food variety pack is one of their favorites and I find the popcorn keeps them full alittle longer than chips.
Bringing drinks can save a lot as well. If your flying a brita water bottle or powdered drink mixes are a great option. Packing alcohol can save too even when flying (checked bags) but do your research at your destiantion as some places offer inexpensive alcohol locally.
If you have access to a microwave you could consider making and freezing meals ahead of time or picking up microwavable meals for your vacation. There's also plenty of cold travel meals you can purchase or make ahead of time. Even when Flying, eating out of your suitcase can save you a ton especially when staying at an expensive resort with high restaurant prices.
10. Technology
Don't forget your long list of technology from chargers to cameras to blue tooth headphones or speakers. For me my Bose Earplugs are a MUST. Technology can help enhance your vacation.
Packing List: 10 Resort Essentials Worth Buying
Resort Essentials Worth Buying will save you money and make sure you have exactly what you need for a wonderful vacation. Dont wonder what you should Pack for vacation at a resort or which items are worth buying ahead of time. Bringing these items and have a great time.
Follow Affordable_Family_Travel on Instagram
Make sure to like AffordableFamilyTravel.com on Facebook to get all the latest updates. It's also where I post my Dash Deals that are time-sensitive.