What's New at Legoland New York in 2022? The biggest news is the Splash bucket park which is the largest addition this year. There are many other additions and changes this year at LEGOLAND NY. Find out what's new, then plan your visit to Legoland New York and find out how to avoid the crowds.
Mount Rushmore Singing and other Miniland updates
Mount Rushmore is finally Singing. Check them out and the rest of miniland which is now easier to access as they added additional steps so you can access miniland and cut through more easily.
New Rotating Movies at Legoland Theater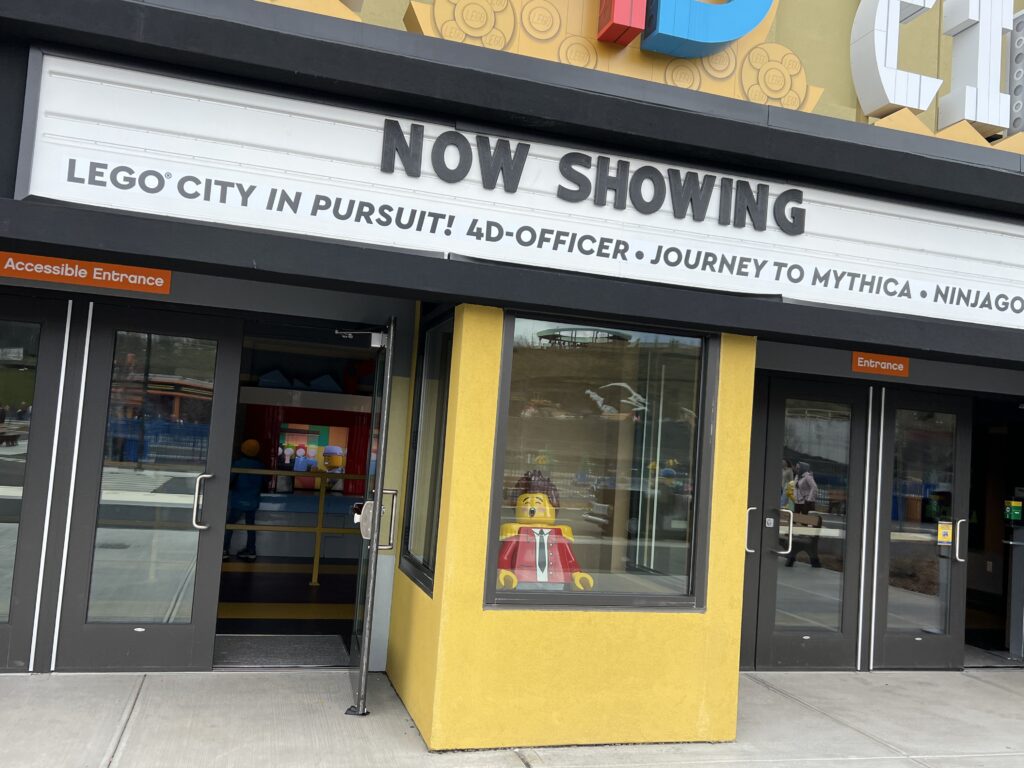 Last year, we were able to watch Officer in Pursuit and Mythica. However, they were showing the same movie all day. Now they are showing 3 different movies every day. They rotate every 20 minutes. 11:00 am was Officer in Pursuit, 11:20 Mythica, and 11:40 Ninjago.
Food Changes at Legoland NY
Mobile order is now available for some restaurants. Menus for those restaurants are available on the app. The snack shack that used to service fries and hot dogs separately is now funnel cake and pretzels. There's also a Mexican food booth that I don't remember seeing last year. I will be updating my Legoland New York Planning Guide with all the menu updates.
New Shows and Characters at Legoland New York
Not much information but Legoland New York is advertising 2 new shows and 2 new characters. Based on the photos one of the new shows is still a fire-themed show on the stage after Ninjagoland and the other show is a Ninjago show.
New Splash Waterpark at Legoland New York
Anew Spashbucket water tower is coming to Legoland New York this summer. This should be a big hit in the summer along with the other water rides. I am hoping it's heated like the one in Florida which was the warmest splash bucket water area we have ever experienced. Also, hopefully, there will be lockers and checking areas though the area they are building it in isn't huge.
The Ninja cube is open!
Have your kids stared at the cube wanting to check it out? Well, it's finally open. It is interesting but not fantastic. Mainly because it's hard to go anywhere with other kids climbing in. since you have to push your feet and body against opposite walls to climb through it's really hard to allow anyone to pass. So after a few kids have climbed into the cube you can't really do much else. I think it would have been more ideal if there was an attendant and kids had a chance to make their way through the cube and out before the next entered. If you are lucky enough to explore it with the little crowd I bet it's a lot of fun.
Lego Nature Maze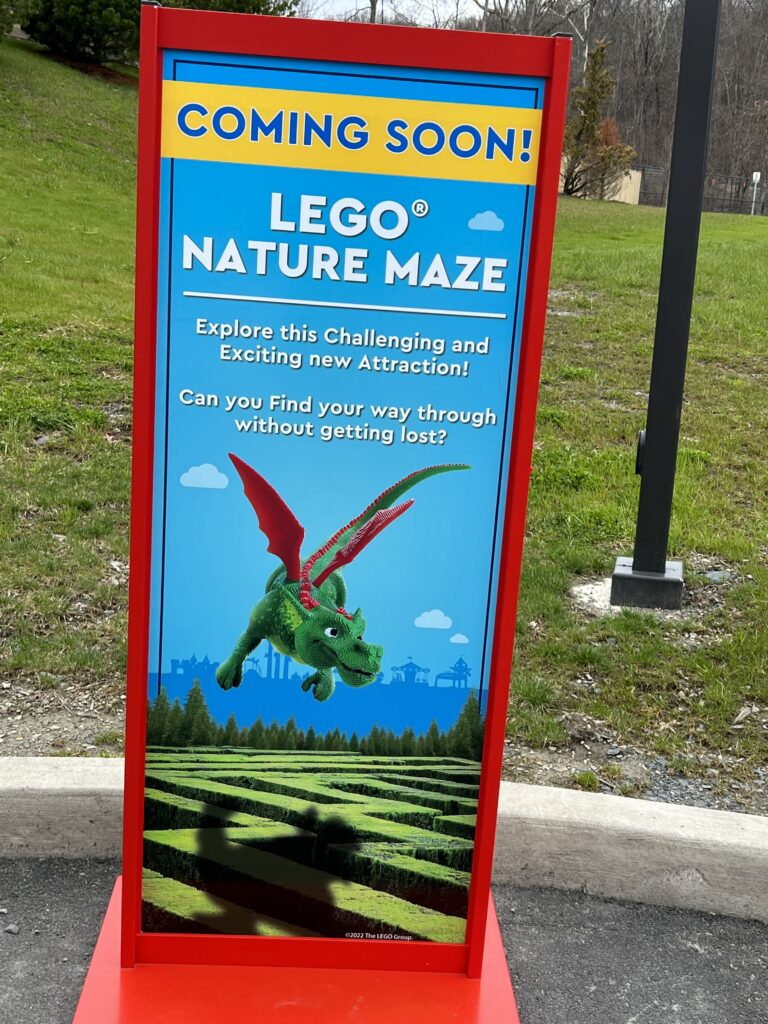 The hay mazes in the fall must have been a hit because they've decided to add a hedge maze. I love that Legoland has so many great play areas. It really gives parents a break and allows kids to get their energy out a bit. For season pass holders it's something kids can do over and over again and never get bored of.
Easier access to the Lego Statues
Legoland New York added stones around the Lego builds/ statue around the park. This makes sits easier to take photos with them and not kill grass and get all muddy.
What's New at Legoland New York in 2022
Now that you know what's new at Legoland New York in 2022, it's time to plan your visit to Legoland New York and find out how to avoid the crowds. Learn things to know before you go, so you are prepared for your visit to Legoland NY.
Follow Affordable_Family_Travel on Instagram
Make sure to like AffordableFamilyTravel.com on Facebook to get all the latest updates. It's also where I post my Dash Deals that are time-sensitive.