These 25 Ways to Save on Food while on Vacation can help cut your vacation down. Often food can be one of the biggest expenses on vacation. cheap eats and road trip snacks can be a great way to save and still be enjoyable. It's ready to have an affordable family vacation by cutting your food expenses using these tips.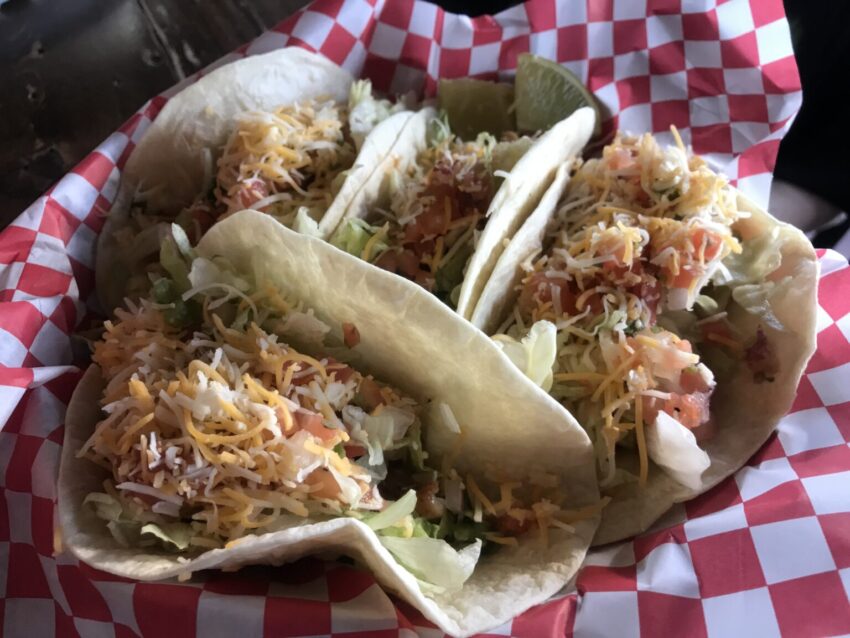 25 Ways to Save on Food while on Vacation
Book accommodations with breakfast included
Pack Food. Even if you are flying you can eat out of your Suitcase. Packing breakfast could easily save your family $20-$30 a day Packing lunch could save $30-$80 a day. Packing food can also save you the time you can use to have more fun. these 50 cold meals for your family trip will assure plenty of variety.
Order Groceries for delivery if you don't have a vehicle or don't want to pool the kids away from the pool.
Go to Happy Hour (If you have kids look for places that have tables in the bar area which will usually accommodation Families
Bring a Microwave, Hot pot, or Forman Grill.
Order Hot food from a grocery store such as rotisserie chicken, ribs, and more
Enjoy these Cheap Microwavable Meals
eat microwave food at a grocery store. Many grocery stores have a cafe area, in the cafe area, there's usually a microwave you can use for items purchased at the store.
Book a hotel with a mini-fridge to store leftovers or food you bring or buy.
Share meals. You can save even with Disney Shareable meals.
Eat more affordable meal options such as Tacos, pizza, or pasta.
Look for early bird specials or eat a late lunch as an early dinner.
Check out dollar tree for microwave meals
Instead of eating at expensive onsite resort restaurants utilize delivery services to order food at cheaper places.
Fill out surveys at the bottom of fast food recipes and you may be rewarded with a coupon. We often receive BOGO coupons from McDonald's.
Pick up your own food. It's easy to use door dash, grub hub, etc but while you only see a small fee add they also add fees onto the item cost. You can save a lot by picking it up for yourself if you have transportation.
Order a special treat for yourself and feed the kids something more affordable. For the longest time, I would forgo the restaurants I wanted and settle for ones that everyone would eat at. However, I realized that my family was happy eating boring food even if it was heated in the microwave at the hotel. So now if there's something I really want I order it and if there isn't a good option for the kids they can eat something we have in the room. Sometimes they may enjoy an appetizer or a soup as their meal and can fill up on snacks otherwise.
Check out onsite resort specials and compare menus. Sometimes resorts will offer the same thing for less at a more causal location. By ordering the same burgers at the pool bar for $5 less without fries, and just ordering 1 order of fries out family has saved $15 on dinner.
Consider ordering kids' meals or appetizers. Some places specifically state an age limit for kids' meals but many places don't and often kids' meals are plenty for an adult meal for half the price.
Enjoy .99 gas station slushies as a cheap treat
Grab snacks from Dollar tree which can offer a new variety of snacks. If you are driving stop occasionally on your route.
Save your individual-sized condiments to use with other meals. Peanut Butter and jelly are great for sandwiches as is Nutella. Ranch dressing or dip can be used with veggies. Having individual size condiments you won't have to buy full-size ones that just get thrown away at the end of the trip.
If driving Stop at Dollar Tree for Ice Cream treats. even if you don't eat the whole box it was only $1 total.
Pack your own smores kit (or order supplies from a store). Many resorts have fire pits and often tell kits for $10-$20 usually with only enough for 3-4 smores. You can usually spend less and have enough for several nights. These retractable smores sticks are perfect for travel.
Make your own surprise treats for kids. Everyone deserves a treat on vacation. These surprisingly easy and delicious treats are sure to be a hit.
Summary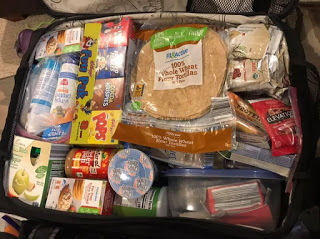 Saving on food when traveling doesn't have to be boring. Have fun with it. Have a taste test, make some special treats, or have lunch/ breakfast boards. Eating Cheap and saving on food when you travel can help you afford more fun cheap family vacations.
Follow Affordable_Family_Travel on Instagram
Make sure to like AffordableFamilyTravel.com on Facebook to get all the latest updates. It's also where I post my Dash Deals that are time-sensitive.