For those who want to Travel More, here are some tips. This is what I learned as a working parent who traveled 12 trips (over 60 nights) in 12 months.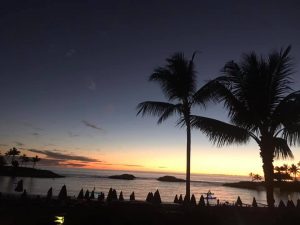 We didn't set out to travel an average of once a month over a 12-month period. Frequent family travel is something we strive for and it sort of just happened. We LOVE to travel. Balancing home life and travel isn't easy especial while working typical 9-5 jobs and what we learned over the past year is to take opportunities when you can but find balance because everything in your life has value. Here's what we learned.
1. It was a lot, probably too much.
We burned through a lot of our vacation time even time we had banked over many years of working at our jobs. If we want to keep it up, we will have to learn to better utilize our time off.
Shorter Trips vs week-long 9 days trips over 2 weekends
Many trips were 4 Nights 5 Days which means we had to take 3 days off from work even when the kids had a random holiday off, they weren't working holidays. For two 5-day trips, we used 6 days off, when we could have taken a week and had 9 days over 2 weekends and only used 5 days. We could have stayed a week at Atlantis utilizing both our 4nt free stay and used 5 days off from work vs 3 days off from work for half the time. But we didn't want to spend a week there we wanted to visit other islands.
Balancing Big Trips that Require More Planning Vs smaller trips that require less.
Big trips during February and April Break is a bit too much for us. We spend 14 days in Hawaii and Disneyland and then headed off to Japan and Hong Kong in mid-April for 17 days. The amount of planning and effort on longer trips is significantly different than spending 4nts 5 days on a Caribbean island. Those were the easy trips. More involved or complex trips definitely need to be a minimum of 4-6 months apart for us. So going forward it will likely be February Break or Spring Break for a major trip unless they are shorter and less complex. I have to say we were never like uhh another trip. We were always like I can't wait!
I can't believe it's here. I must pack. Oh No, we are in Japan and leave for Hong Kong in 3 days and we only have our hotel booked in Hong Kong. We are big planners, so this was highly unusual. We just didn't have the usual time to prepare and usually what constituted at least 2-3 months of excitement prior to a trip was usually about 2 weeks of realizing ee got to start planning and packing.
Missing Community Activities For Travel
The kids missed a soccer game in the fall (no big deal), they missed 2 of 6 ski lessons which I felt bad about but plan to make every one next yr. We missed several birthday parties, a chance for kids to be with their classmates outside of school. We missed the annual Sweeney Family Easter Egg Hunt with their cousins. You can't do everything, and the reality is when you travel a lot you miss a lot more events and activities at home.
By Trip 11
As we were wrapping up trip 11, I was realizing that these trips were exhausting to my husband and kids. Not the actual travel but the coming home, time changes, the responsibilities of every day, and in addition loads of laundry and unpacking. The Planning required and packing before the trip. Trying to get everything settled at work before leaving too. I am currently in a position at work where I am not challenged. Traveling gives me meaning. Planning the trips gave me something to be passionate about and look forward to. So for now I will keep planning but maybe slow down a little.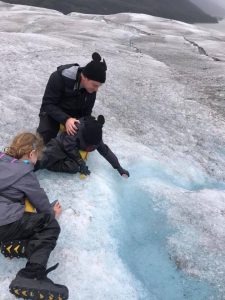 2. You live once, and you never know when things will change.
One of the trips we took was a somewhat last-minute trip to Atlantis after finding out about the free stay when you status match. It meant the kids would miss 3 more days of school that I hadn't planned and a second ski lesson (out of only 6). I also gave up a chance to take a Civil Service exam which is a promotion opportunity. But I didn't need a promotion I was very happy at the current level of my position, and the kids were still young.
We live once. How often do you get the opportunity for a free stay? So, we went and loved it. So much so that a month later we rematched our status and I started looking at Southwest flights for a return visit possibly in the fall. However, the 787 MAX issue arose, and the flights to the Caribbean became more complicated and when fall flights were released they cost substantially more points. The kids chose Jamaica over Atlantis for Thanksgiving which cost 118,000 miles for 2 flights. Our trips to Nassau and Montego Bay last year combined were less. I am glad we went when we did but I haven't given up hope we will make it back this year.
After returning from Hong Kong (trip 11), My husband started a new position at work. With his new role there is a lot more time and effort he needs at least in the beginning to establish structure. So, in reality, we can't travel like we did this past year. Life is always changing and you just never know where it will take you.  
3. Plan downtime. For us that means beach or pool time.
Most of our trips included some time at a beach or in a pool. When we headed to Japan we spent 11 days at the parks and sightseeing with no downtime for pool or beach until we headed to Hong Kong. I knew we were beach and pool people, but I didn't realize the importance of it until we spent so long with out the downtime. Beach and pool are my family's way of relaxing and slowing down. I can't sit in a hotel room. I am not going to go to the movies on vacation. We have stopped at play grounds to let the kids run around for sure but the best way for our family to slow down and relax is to have some time at a resort with a nice pool or the beach. Going forward this is something I will always be aware of when planning.
In fact, I changed our next big trip to South African from summer 2020 to February of 2020 so that the weather would be pleasant enough to swim. This also meant post postponing another big trip, Galapagos Cruise, till the following year. I will plan in some beach time in Cape Town and pool time at the safari lodge we book. I am also considering more destinations that offer a combination of beautiful beaches and culture in one place so we can easily balance the two.It's ok to do what you enjoy and relax, traveling can and should be a vacation too.
4. Flexibility
Traveling this much has taught me to be more flexible and let things go. We are planners. What I recommend for a trip to Disney World holds true with all travel; plan as best as you can but be flexible. Your plans will change, things don't always go perfect but if you are flexible you will have a wonderful time. Traveling frequently means there's an increase in the odds that something will go wrong or you have some sort of challenge.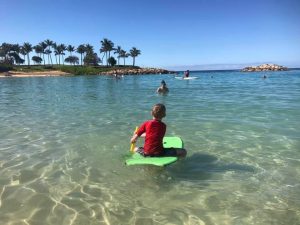 Flight Delays
We had a delayed flight flying home from Punta Cana or Nassau. The plane departed 1.5 hrs late (we sat on the plane the entire time) and arrived about an hour late. This meant we landed at midnight instead of 11pm. It's a small delay but with little kids it makes life harder especially with school the next day. Thankfully, the kids slept a little on the plane and I was able to wake the kids up and they walked off the plane themselves. I seem to be forgetting things every time we travel just in the past 6 months. I would think packing would be easier but it's not.
Forgetting to Pack Items
I forgot deodorant in Jamaica and packed 2 left footed sandals. I forgot all of our daughter's underwear when we went to Hawaii and I forgot my bathing suit for our trip to Hong Kong; that one sucked the most as the swimsuit I had to buy was too tight and I had to wear a tank top over it. Normally because I am such a planner these things would devastate me, but I have learned to let it go and move on and find a simple solution (95% of things you can purchase or find a substitute for). Our first full day in Hawaii it was raining on the entire island. Everyone I talked to assured me it is usually one part of the island so drive to the other side. Well this day it was the entire island.
Weather doesn't always go your way especially when you travel more
We had planned to head to Hanauma Bay, so we canceled that and headed to the north shore. We drove up the coast saw the blow hole that was magnificent due to the weather, saw a paddle surf competition we didn't even know was going on and stopped at the bonzai pipeline to watch a ton of surfers who had come out in masses to enjoy the waves. The next day we drove by and the parking lot was empty. It really worked out despite having to stand at a food truck in the rain to get my garlic shrimp. Again, having a good plan makes you aware of the things you want to see and do, so you don't overlook something but being flexible is key.
5. More Travel is about Family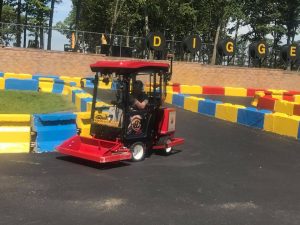 The number one reason we love to travel is our family. It provides us with time together uninterrupted by many of life's responsibilities: School, work, sports and activities, house keeping and laundry, even cooking. It's a chance to spend quality time together and create memories. It's also a great way for children to learn. They not only learn about culture, nature, history, science but they also learn to be resilient because travel often requires it. So, I will never give that up but it's important to have a balance, so we don't lose site with the fact that it's about spending quality time together NOT seeing everything.
More Travel Requires Slowing Down

Slowing down can help with the stress of traveling that we all feel at some points during the trip. Whether it's the kids feeling board during an hour-long subway ride or us being annoyed by the constant whining and just not having the energy to play another round of ISpy. As many told me when I hit my breaking point last trip, kids will be kids at home or when away. As moms, as parents, we need to take a break. I had a 30min breather and felt so much better. Find a balance on vacation so you can truly enjoy your time with your family.
More Travel than we Expected
As fulltime working parents, we didn't set out to travel an average of once a month. I have always loved to travel and having children didn't stop us, but it did slow us down for a while. By the time our youngest was 4-4.5 years old and our son was 6.5-7yrs old things were getting easier. My husband and I talked about how we could travel more now, even doing 1-night stay easily. Frequent family travel was finally easier. So I started to plan some weekend trips the summer of 2018, off our bucket list for the northeast, having no idea the pattern would continue throughout the next 12 months.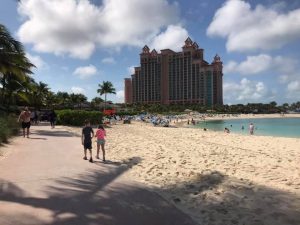 As we had discussed traveling more, I realized I needed a way to pay for it. That's when I learned all about Travel Hacking from 10xtravel.com and decided to take the leap. One goal was My husband's 40th Birthday Trip to Japan and the other goal was Southwest Companion pass which we both earned and utilized for a handful of almost free flights. The companion pass really extended not only the opportunity to travel but fueled some of my travel planning.    I didn't set out to take 12 trips in as much time, it just sort of happened. I had a summer bucket list and by the fall, I was booking trips with southwest companion pass and it just went on from there.   
Here's the 12 trips.
If you are curious here's my plans for the next 12 months(which are always changing) We have planned to cut back 1/4 of our trips this next 12 months. I think it's a good balance but things can always change. 1. 1nt Trip to Hamptom Beach, NH Summer 2019 2. 2nt Trip to Chazy Lake Summer 2019 3. 1nt Trip to NJ (Safari Camping at Six Flags) Summer 2019 4. 3nt Beach Trip with extended Family Ocean City, MD Summer 2019 5. 4nts Atlantis Paradise Island, Bahamas Fall 2019 6. 8nt Trip to Orlando Fall 2019 7. 4nt Holiday Inn Montego Bay Jamaica Thanksgiving 2019 8. 1nt Kartrite Resort & Indoor Waterpark Christmas Break 9. 8nt Trip to South Africa including 2-3nts in a Safari Lodge Feb 2020 10. 3nt Trip somewhere over spring break, Maybe DC 2020. 11. 2nt Trip Memorial Day weekend 2020 in the North East
Southwest Companion Pass can make travel in the US and Caribbean more affordable. Check out how it can create travel opportunities for your family. DON'T MISS OUT! Follow my blog so you receive notification of all my new posts. Check out how I saved over $13,000 travel hacking my first year. .
Follow Affordable_Family_Travel on Instagram
Make sure to like AffordableFamilyTravel.com on Facebook to get all the latest updates. It's also where I post my Dash Deals that are time-sensitive.