15 Things to do in Shenandoah National Park with Kids can help you have a fun cheap National Parks trip with Kids. There are many fun things to do while enjoying nature. National Parks have a wonderful Junior Rangers Program that provides educational activities within the Park. National Parks also offer Kid-Friendly Hikes and many more activities. The American the Beautiful National Park Pass can provide admission to National Parks around the country for one low price. Fourth graders can get a free pass through every kid in a park program.
1. Check out the Visitor Center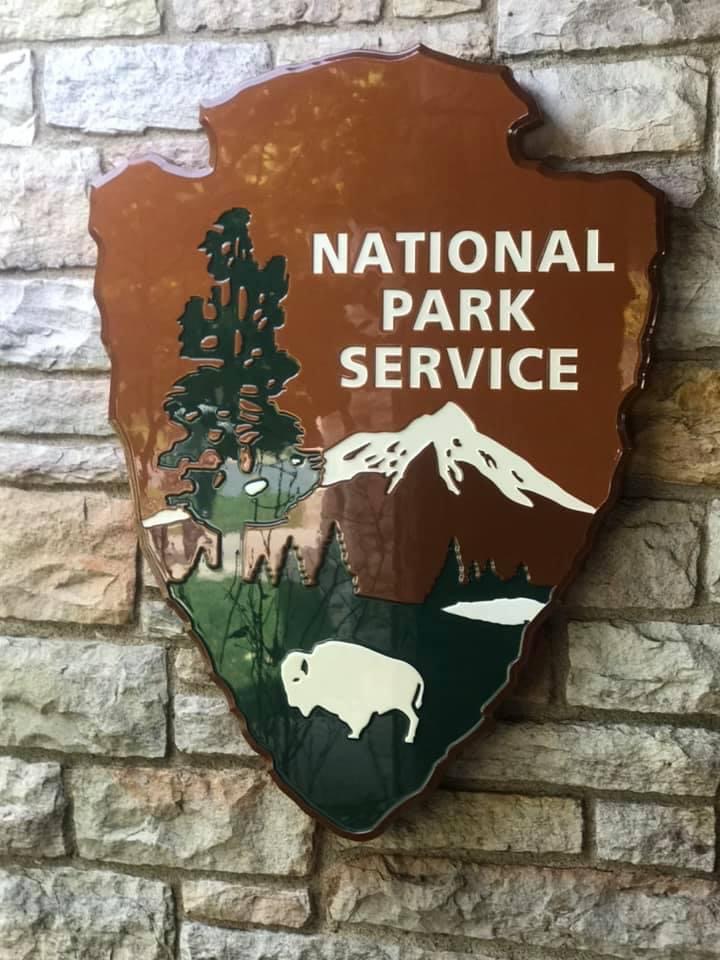 The Visitor Center is a great resource. It usually has maps and a Ranger available to answer questions.
2. Participate in the Junior Rangers Program
While you are at the Visitors Center ask them about their Junior Rangers Program. The Junior Rangers Program is an Educational Program for all ages. Complete select activities in a booklet and earn a Junior Rangers Badge.
3. Go for a Hike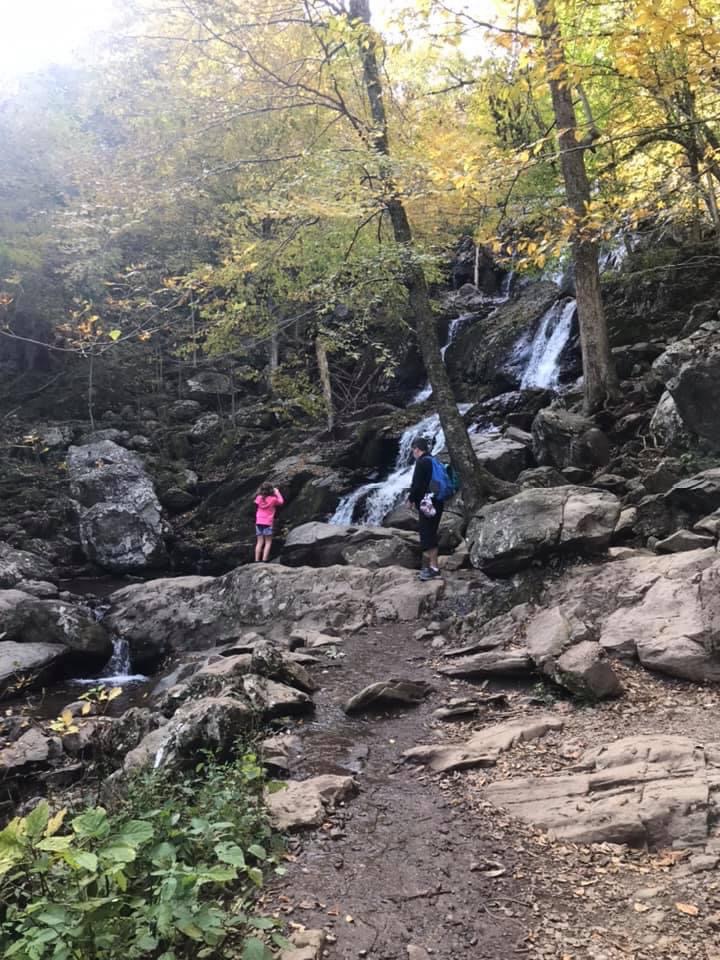 Of course, there are many places to hike in our national parks. One of the best things to do in Shenandoah National Park is to hike. There's a variety of trails including shorter family-friendly hikes.
4. Climb Rocks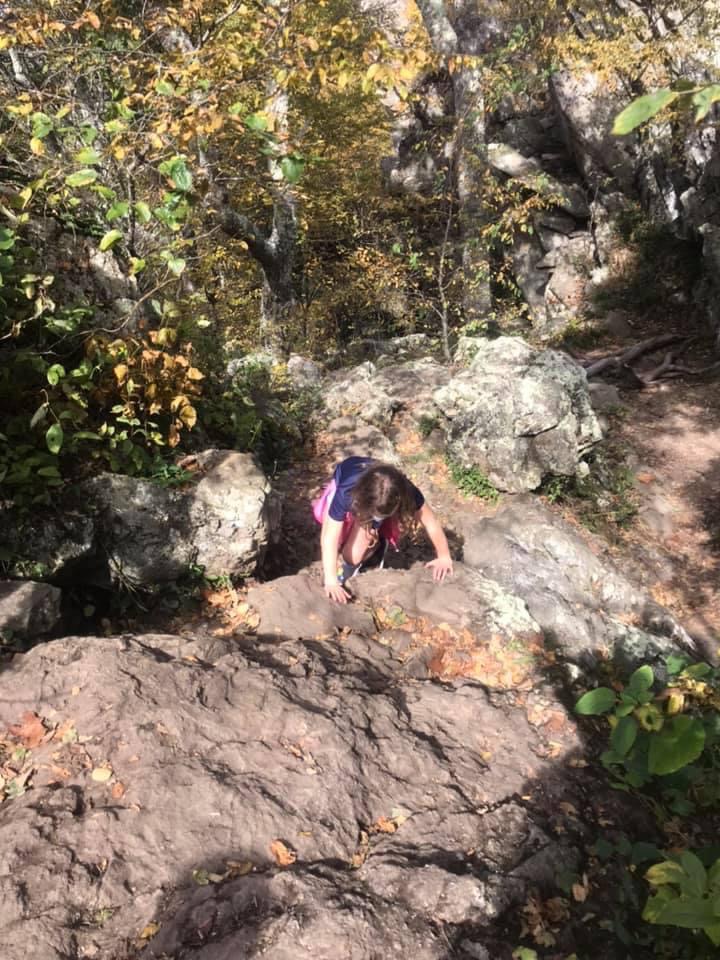 Bearfence Rock Scramble hike was our favorite hike in the park although we didn't finish it and turned around before we reached the top of the scramble it was still a lot of fun for all.
5. Learn About History
There are several historic buildings within the park that provide opportunities to learn about our nation's history. The Visitors Center will also have information.
6. Look for Wildlife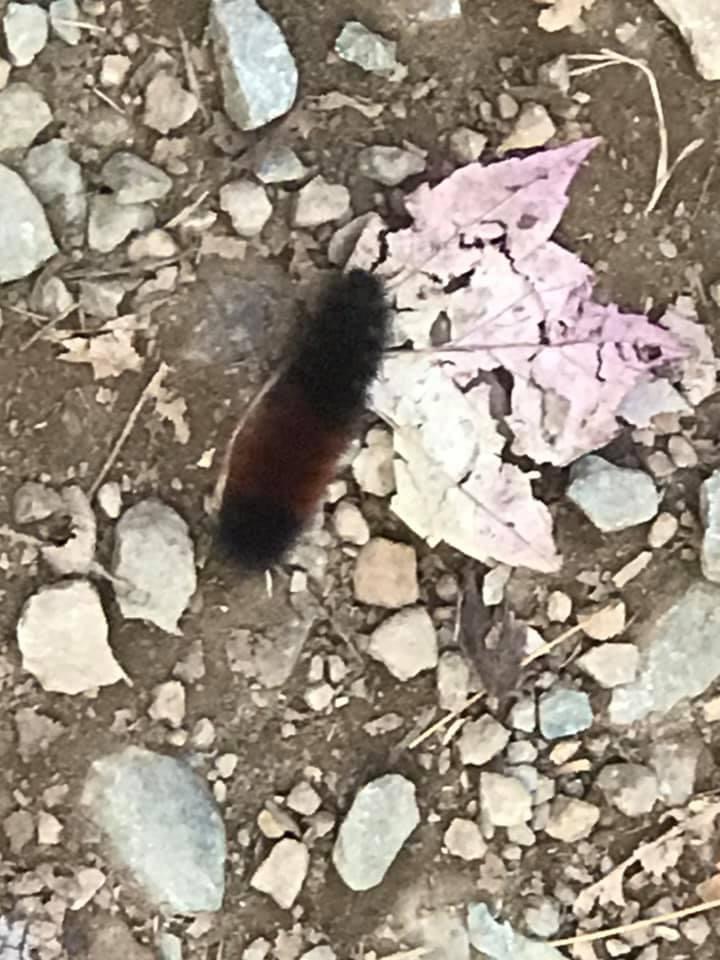 Wildlife is all around us and the National Park system is a great way to preserve their homes. You can often spot wildlife in many of the national parks. Sometimes it's the tiniest ones busy at work that you find when you stop to look at some flowers.
7. Learn About Natural Science
There is so much to learn at National Parks especially Natural history. It's so interesting to understand how the various landscapes in our country were formed and how they ultimately lead to what the land looks like today.
8. Have a Picnic
Having a picnic can be a lot of fun. It can also save you from having to wait in long lines at the limited dining options within a large National Park. You can also add some games to your picnic or spend time talking about what you have done or the wonderful view you have.
9. Go For a Drive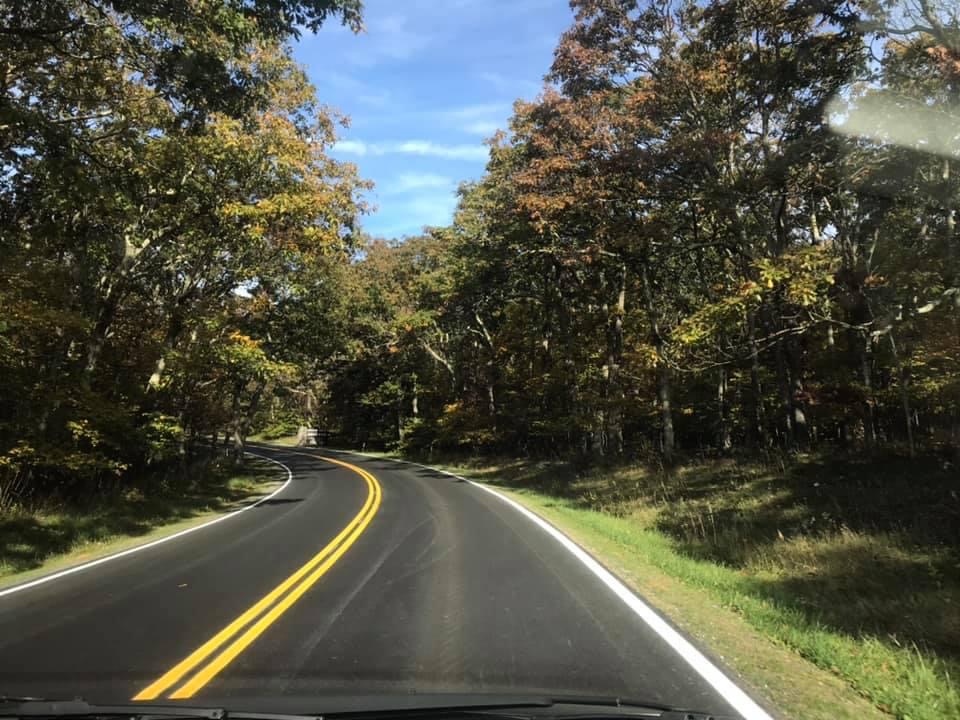 One of the easiest ways to see what a National Park has to offer is to drive through it. Of course along the way you probably want to stop at some scenic points, for a hike, or even to look for animals.
10. Hop in the Water
National Parks sites usually have water although you may not always be allowed in it. At Shenandoah, you may end up crossing streams during your hike. Take time to check out the water and see what you can find swimming in it.
11. Take in the Views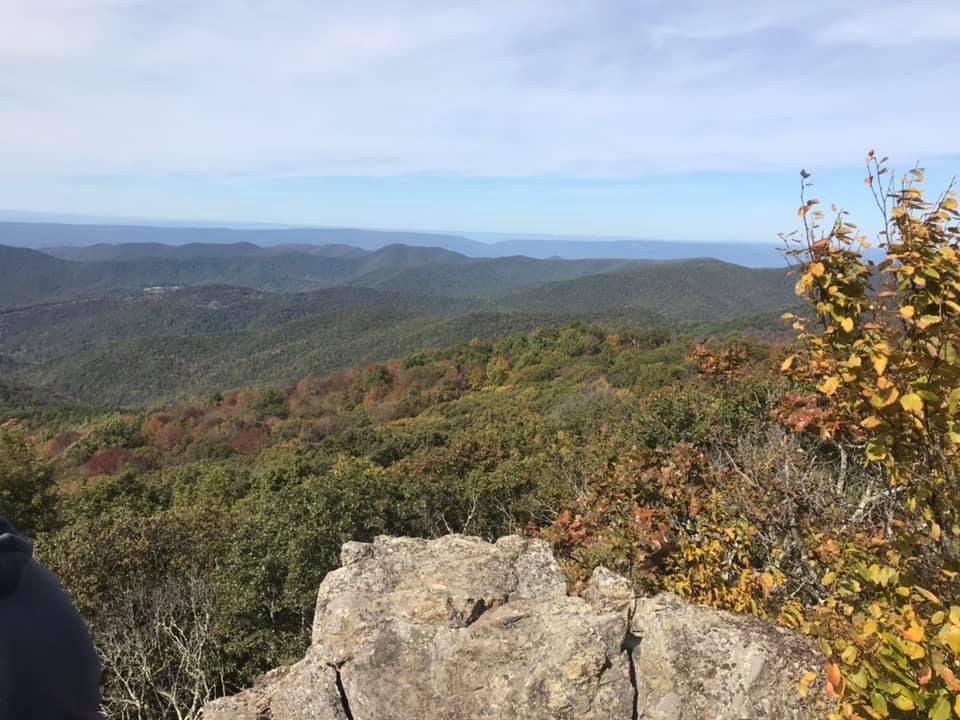 Some of the most amazing views in the country are in our National Parks. Make sure to snap a few selfies too. You can also have fun taking some perspective shots that make fantasy look like reality. My Favorite view is the scenic lookouts which can easily be accessed on a drive through the park.
12. Stamp your Passport
Get a Passport Stamp. No, I do not mean your International Passport, although we have seen people do this and you should absolutely NOT do that. You can purchase a National Parks Passport in most gift shops. Then as you travel throughout the country to various National Parks you can stamp yourself. The National Park Stamps are usually available in the Visitors Center.
13. Play National Park Bingo
You can make your own or buy National Park Bing Cards. As you travel through the park you can check off the things you see and whoever gets Bingo first wins.
14. Let the Kids be the Navigator
Hand the park map to the kids and let them be the navigators. There's a variety of Hiking trails and most are well marked. This is a nice National Park is a great place to allow the kids to lead a hike.
15. Visit a Museum
Many National Park Sites have small museum that houses artifacts and information about the Area. The small museums are usually within the visitors center. Some Parks have an outside informational display. Shenandoah has the Dickey Ridge Visitor Center which offers both a movie and an interactive exhibit designed to introduce you to the Shenandoah experience. Massanutten Lodge was the home of Addie Nairn Pollock, co-owner of Skyland Resort, and is open to visitors during specific hours, as denoted on the ranger program schedule. Rapidan Camp, the former summer retreat of President Herbert is open intermittently. During the summer and fall, there are scheduled tours of Rapidan, starting with a shuttle ride from Byrd Visitor Center.
15 Things to do in Shenandoah National Park with Kids Summary
These 15 Things to do in Shenandoah National Park with Kids are ways to have a fun-filled adventure at Shenandoah. Shenandoah National Park is one of the Best National Parks you can visit from the Northeast.
Follow Affordable_Family_Travel on Instagram
Make sure to like AffordableFamilyTravel.com on Facebook to get all the latest updates. It's also where I post my Dash Deals that are time-sensitive.