These 20 things to do in Myrtle Beach when it's too Cold to Swim can save your beach trip and turn it into a fun-filled adventure. Traveling during the off-season can save a lot of money but sometimes you take a gamble with the weather. Don't blow your affordable family vacation budget on expensive activities. This list will help save your trip and your budget as they are great cheap family vacation activities.
Spring break in Myrtle Beach could be beautiful and sunny or it could be a little cold and windy. Swimming in the northeast can also include chili water. We experienced this during our first visit to New Hampshire and boy was it shocking. Whether you are planning a beach trip knowing it will be too cold to swim or you are hit with unexpected weather, these activities can keep you having fun even without swimming in the ocean.
1. Build a Sand Castle or other Sand Sculpture
You can comb through the internet for inspiration and types for building the best sand castles. create a theme. or even build a fort you can sit in. Playing in the sand is fun for all ages including us adults.
2. Foam airplanes is our favorite thing to do at the beach when it's too cold to swim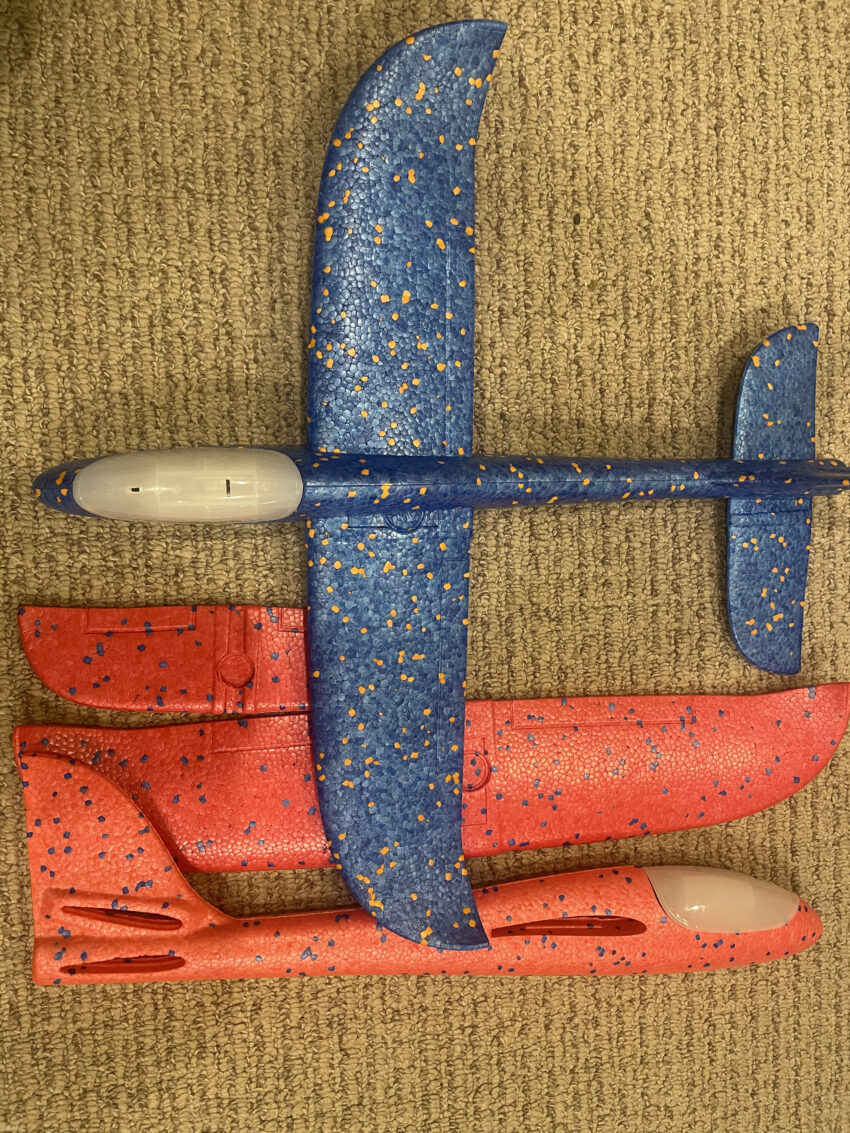 There are affordable foam airplanes are one of our favorite cheap travel toys. Kids can spend hours playing with them as they can fly straight or do loop de loops.
3. Use a metal detector to find buried treasure.
My kids love searching for buried treasure. After watching some beachgoers search for treasure our kids asked if they could have a metal detector. In case they aren't successful, it's fun to bring some items to bury
4. Go for a Bike Ride near the beach if it's too cold to swim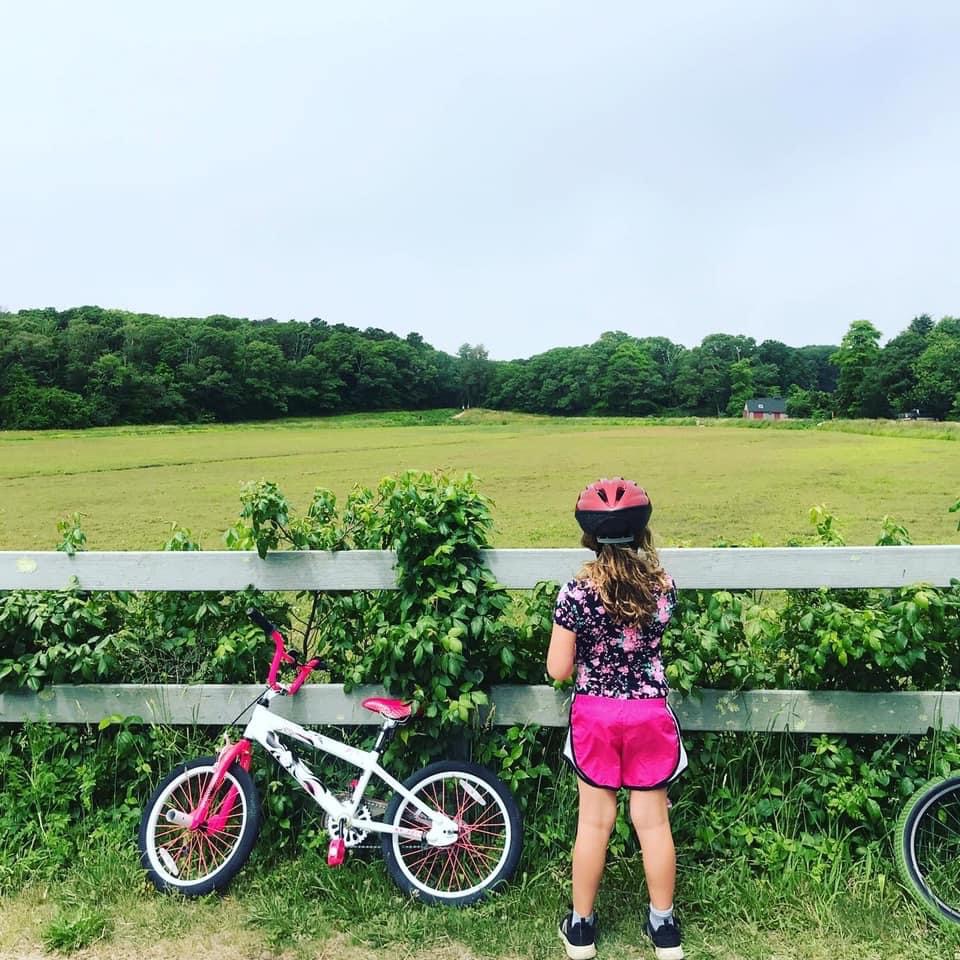 Bring your bikes and explore some of the bike trails around the area. There are several Mrtyle Beach Bike Trails to choose from. We have enjoyed Bike Rides in Cape Cod, Maine, and some other areas we have traveled to. It's the perfect activity to do when the weather is a little cooler (and not so much when it's very hot). Consider bringing skateboards, roller skates, or blades as another option.
The beach is the best place to fly a kite and so much fun. see how high you can get it to go just be careful to fly your kite away from other beachgoers.
5. Wear a wetsuit or shorty and jump in.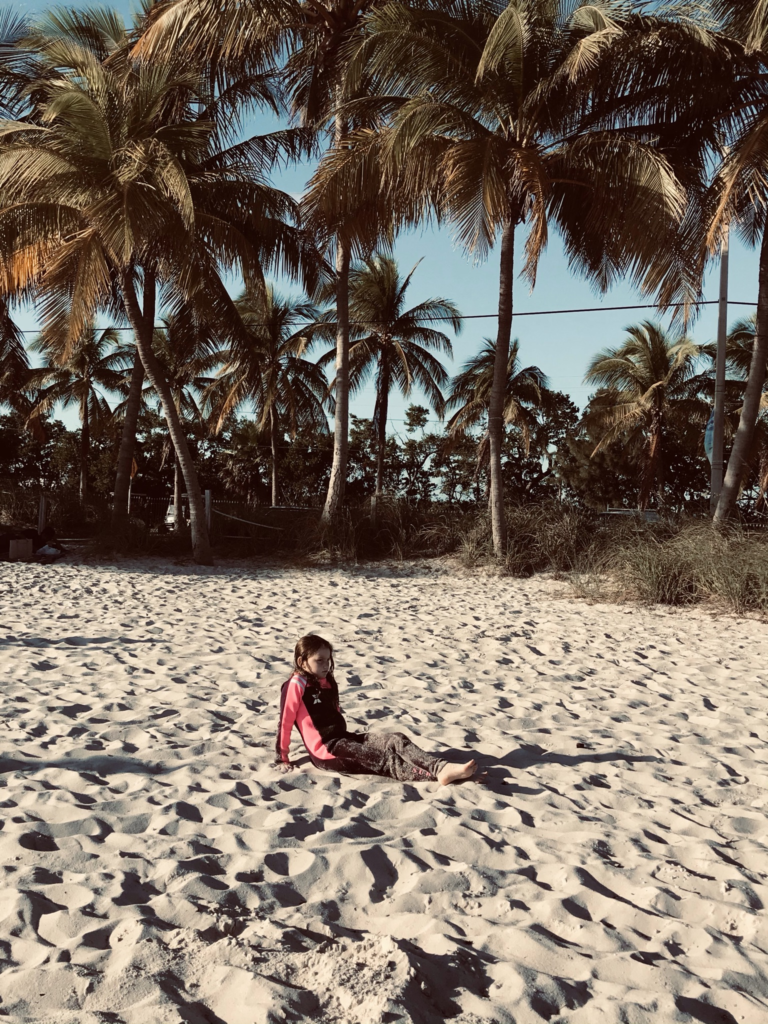 Wetsuits and shortys used to be very expensive. I spend $85 ordering one from England when my son was a toddler because his lips were always blue even when the weather was hot. Prices have significantly dropped and you can find wetsuits for $50 or less. They make a world of a difference and even if the water isn't freezing they help keep the kids in it longer. Whether at the beach or pool they are wonderful for northeast cooler ocean weather or Florida winters when the sun isn't as hot as you hoped.
Check out these affordable options:
6. Enjoy a hot cocoa bar on the deck of your beach house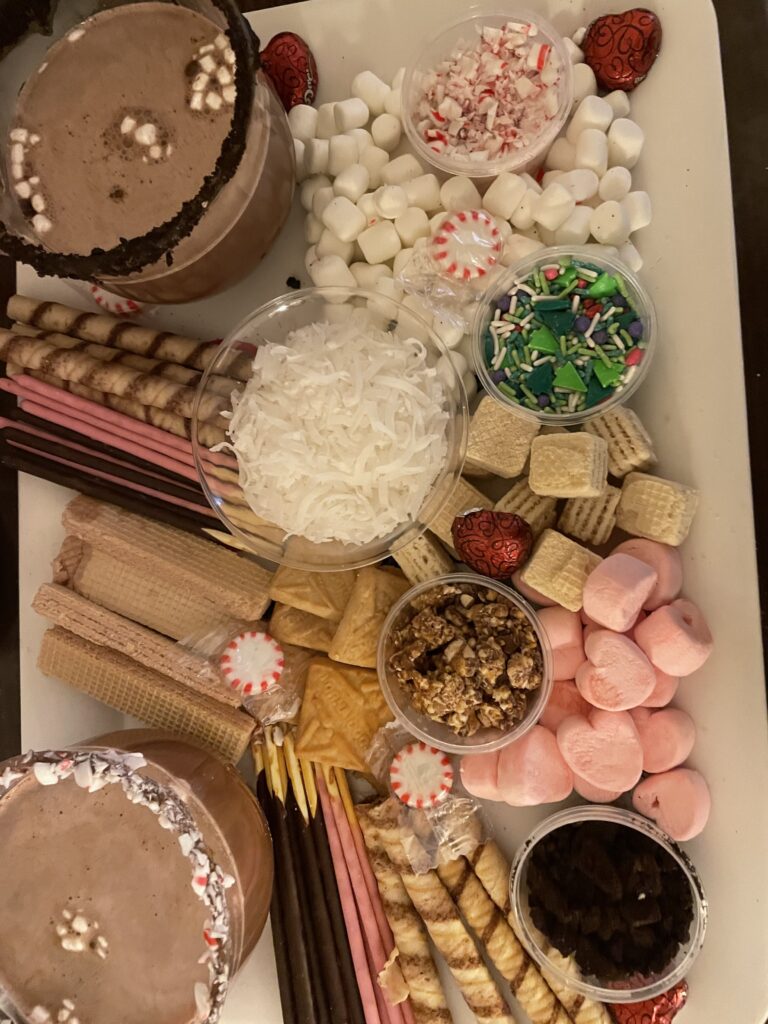 Enjoy a hot cocoa bar or one of these other wonderful Cheap Travel Treats. Your kids will have fun making or sampling different things.
7. Play with balls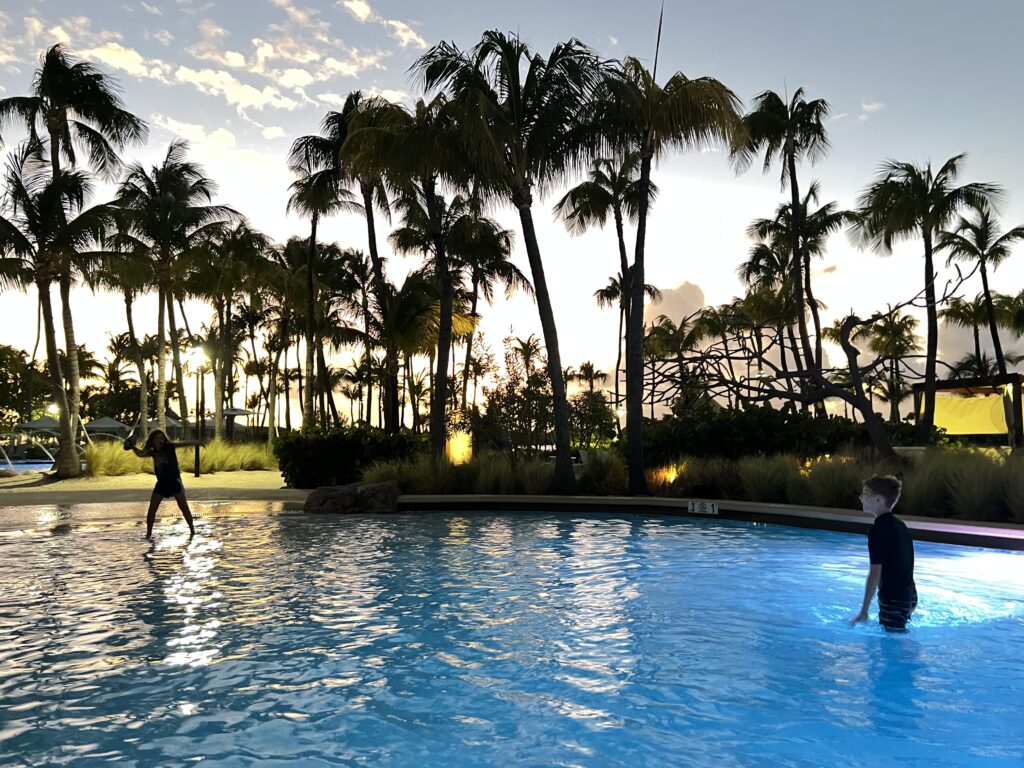 There are so many sports options you can play at the beach. Football, soccer, dodgeball, kickball, volleyball, or pitch and catch are just a few.
8. Get chased by waves
My kids love being chased by waves. You can play don't let the water touch you or you can try to jump over them as they break on the sandy shore.
9. Play card or board games
My grandmother loved Yahtzee and Backgammon and we always had them in our beach bag. We usually can't keep the kids still long enough but during cooler weather, it's perfect for a break.
10. Go for a walk and explore
Taking a walk on the beach can be peaceful and fun. You can look for shells and cool rocks, sharks' teeth, and other fossils. sometimes there are shops nearby or even ruins and other things to explore. You can also look at wildlife on your walks.
11. Look for dolphins and other sea life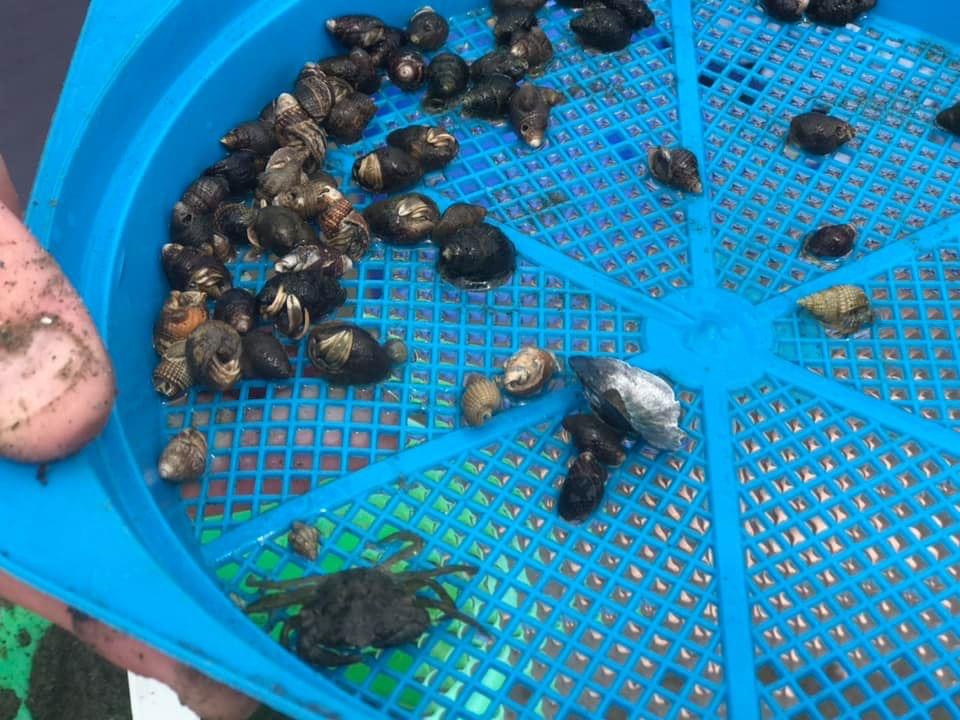 Where ever you go there's always nature around us. Look for dolphins or other sea life. Sometimes we even encourage the kids by offering a reward for whoever finds things first.
12. Watch seagulls and other birds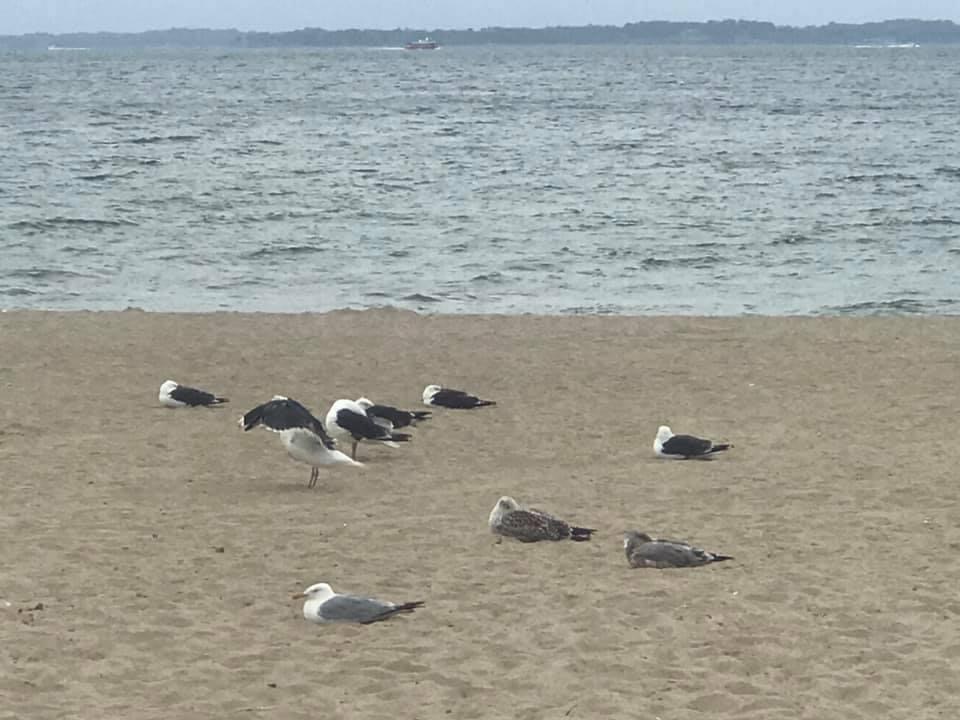 We enjoy watching seagulls and other birds. Sometimes they are stealing food as a beachgoer is trying to enjoy a meal. sometimes they are running from the waves. We have watched babies run around the sand and even had one bold enough to come right up to our beach blanket looking for food.
13. Swim in a Hot tub or Heated Pool
Swimming in a pool especially one that overlooks the ocean can be a lot of fun. If you booked a hotel with a pool or haven't quite planned your trip yet, it might be a good idea to book accommodations with a heated pool if you are traveling during off-season times when the weather could be really hot or possibly cool. Bring some pool floats to extend the length of time the kids are entertained. Myrtle Beach has some great family resorts with pools and even small water parks.
Skimboarding is a great activity when it's too cold to get in the water. The boards are more expensive than boogie boards tend to be for a bit older kids.
15. Play Miniature Golf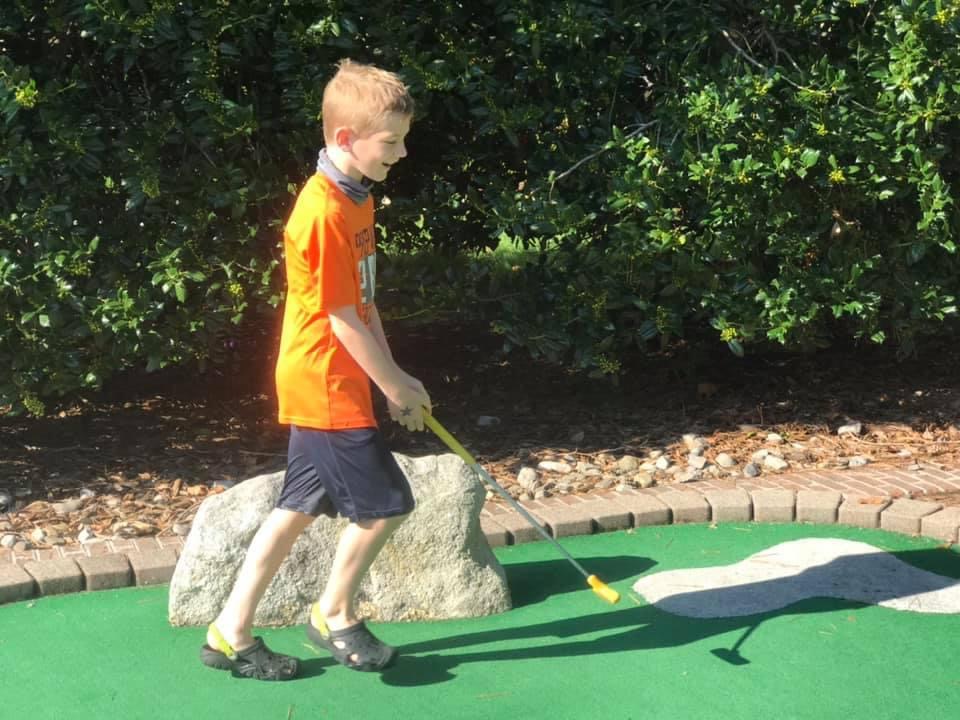 Miniature Golf is a popular beach activity at any time. When the weather isn't great it can be busier but if you are traveling during the off-season when crowds are typically lower anyway it probably won't be too crowded. It's a fun affordable activity. In Myrtle Beach there is a minigolf center almost every block or two, so there's plenty of places to choose from.
16. Go Parasailing
Parasailing is a fun family activity at the beach and maybe worth the splurge if the water is just too cold to get in. It's often worth the splurge even when the weather is nice. Myrtle Beach offers a variety of motorized watercraft activities so even if you want to skip parasailing you may opt for a alternative such as banana boat rides.
17. Play Disc Golf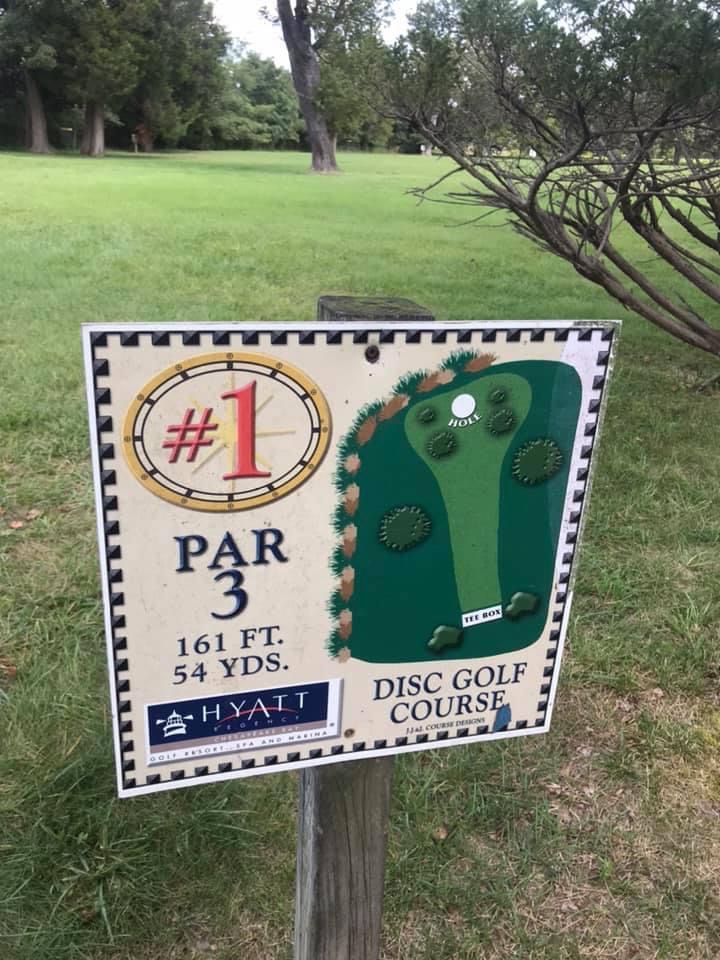 Some local parks and resorts offer disc golf. It can be a little challenging at first just to understand how it works but overall it's a fun family activity that can often be free or inexpensive. Myrtle Beach has a free disc golf course if you own your own discs. You can purchase a disc golf starter set on Amazon.
18. Go Fishing, Clamming, Scalloping or Crabbing
My kids love fishing. If you bring your own equipment it can be more affordable but make sure you follow local laws and get any permits you may need. You can also charter a fishing trip. Large group trips are more affordable but private tours may be easier to manage the time and go back sooner if the kids need to. You may also be able to rent equipment to fish from the beach or pier. Myrtle Beach has several fishing piers that is great for fishing. On Springmaid Pier, can rent poles and purchase bait right on the pier.
19. Check out the aquarium or local museum
If you have the ASTC Museum Reciprocity pass, check to see if there are any nearby museums on the list. You may be surprised to find one as there are hundreds located around the world. If not, there's often an aquarium located near popular beach destinations that can be a fun experience.
Franklin G. Burroughs – Simeon B. Chapin Art Museum is a contemporary visual art museum. The museum is open Tuesday – Saturday, from 10 a.m. – 4 p.m. Admission is free. Horry County Museum And LW Paul Living History Museum in Conway, SC is a short drive from Myrtle beach and is also free. It's also close to the Paul Living History Farm where free tours are offered every Saturday at 10 a.m.
20. Go for a Hike
There's often more to a beach town than just the beach. Check out local hiking trails that may offer nice views or fun rock scrambles. You may even get to spot local wildlife. If you have a National Parks pass check to see if there's a National Park, Forest, or monument near buy. Since there are hundreds there is a good chance there's one nearby and could be a fun learning activity. The Vereen Memorial Gardens offers an easy hike through the woods and along a beautiful salt marsh boardwalk. Its located just over the bridge from Myrtle Beach a short drive away. Visitors are welcome to walk, hike or bike the park and its pet friendly. The park is open from dawn to dusk with no cost to enter.  Visit Murrells Inlet, a historic fishing village and enjoy the Murrells Inlet MarshWalk The walk offers great views of the saltwater marsh, birds, and beautiful views. The marsh walk is free.
My Favorite off-season resort is the

Hyatt Chesapeake

.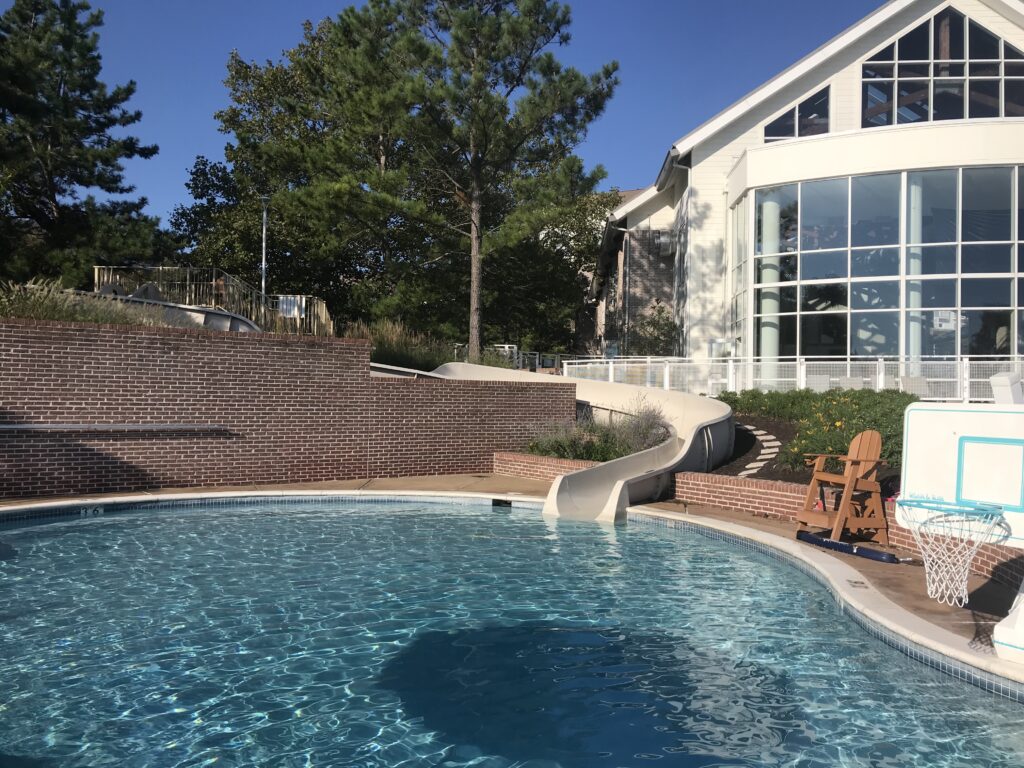 If you are looking for another option for an off season resort, the Hyatt Chesapeake is a great resort to visit any time of year. It is not on the Ocean but on a river that still looks like you are at the ocean, especially when relaxing in the infinity pool. It has a very small sand beach but loads of available activities. In the spring when the outdoor pools open they are hearted and Maryland tends to get warmer weather sooner than much of the Northeast. The bay is great for water sports but not really for swimming anyway. There's a nice bike trail there if you bring your bikes or you can rent them on site. The resort includes complimentary miniature golf, disco gulf and has a fire pit where you can roast smores. Just bring your own or purchase onsite (although that is the pricier option.). Rates are very reasonable during the off-season when you factor in all the activities that are included.
20 things to do in Myrtle Beach when it's too Cold to Swim Summary
These 20 things to do in Myrtle Beach when it's too Cold to Swim can save your beach trip and turn it into a fun-filled adventure. If you can plan ahead it's great to pack some of these for back up but if you can't there are plenty of options that require no planning or a quick stop at the dollar tree- or better yet $5 and below if there is one nearby.
Follow Affordable_Family_Travel on Instagram
Make sure to like AffordableFamilyTravel.com on Facebook to get all the latest updates. It's also where I post my Dash Deals that are time-sensitive.