20 Things to do in Wakiki Beach when it's too cold to swim can save your beach trip and turn it into a fun-filled adventure. Traveling during the off-season can save a lot of money but sometimes you take a gamble with the weather. Don't blow your affordable family vacation budget on expensive activities. This list will help save your trip and your budget as they are great cheap family vacation activities.
Whether you are planning a beach trip knowing it will be too cold to swim or you are hit with unexpected weather, these activities can keep you having fun even without swimming in the ocean.
1. Build a Sand Castle or other Sand Sculpture
You can comb through the internet for inspiration and types for building the best sand castles. create a theme. or even build a fort you can sit in. Playing in the sand is fun for all ages including us adults.
2. Foam airplanes is our favorite thing to do at the beach when it's too cold to swim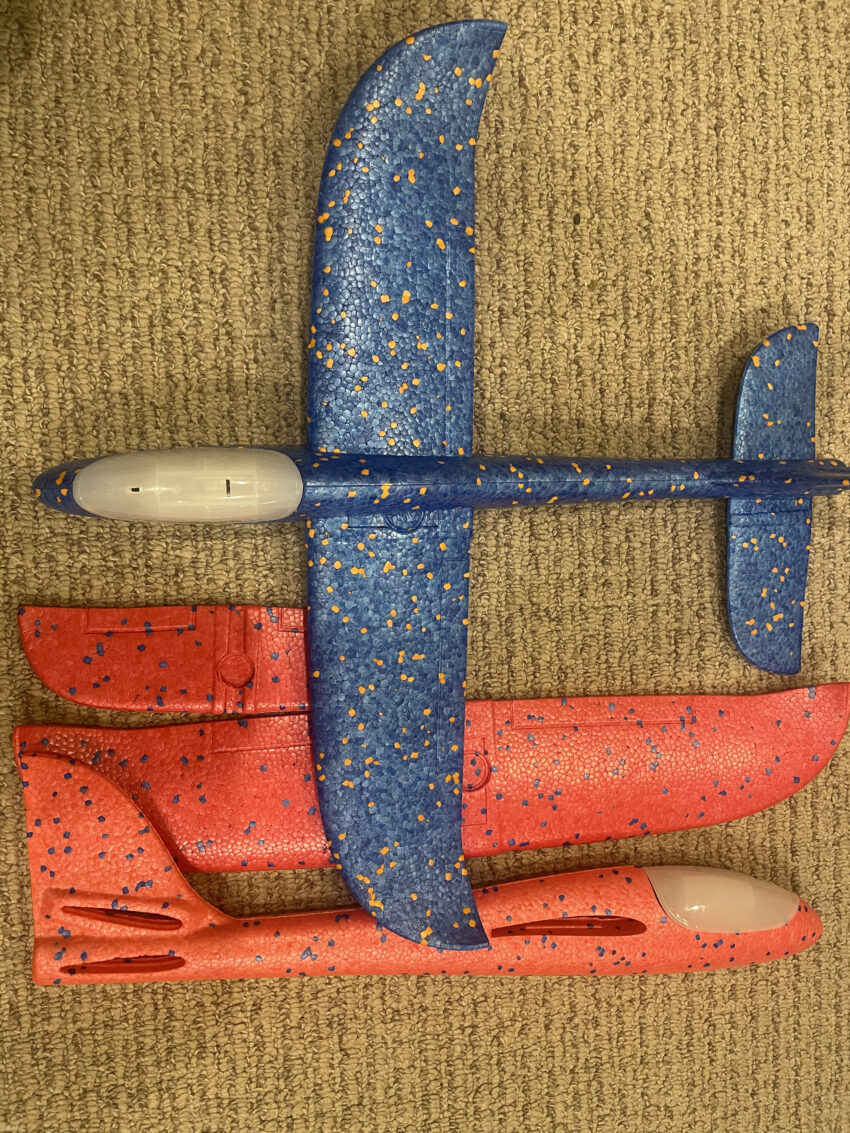 There are affordable foam airplanes are one of our favorite cheap travel toys. Kids can spend hours playing with them as they can fly straight or do loop de loops.
3. Wear a wetsuit or shorty and jump in.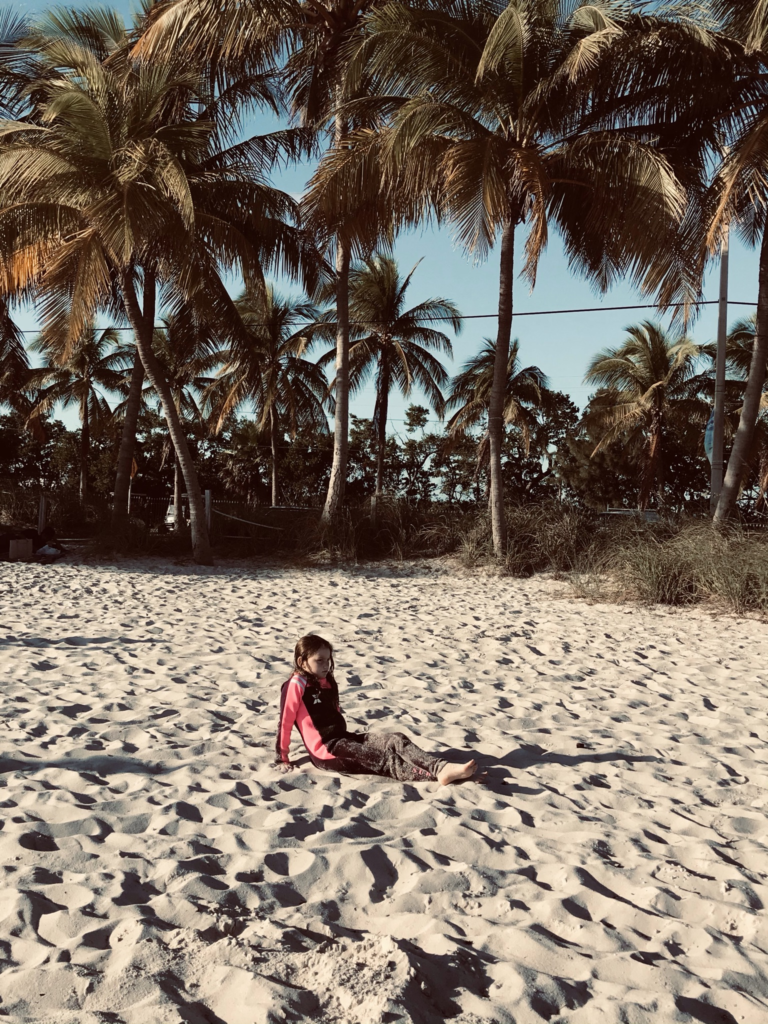 Wetsuits and shortys used to be very expensive. I spend $85 ordering one from England when my son was a toddler because his lips were always blue even when the weather was hot. Prices have significantly dropped and you can find wetsuits for $50 or less. They make a world of a difference and even if the water isn't freezing they help keep the kids in it longer. Whether at the beach or pool they are wonderful for northeast cooler ocean weather or Florida winters when the sun isn't as hot as you hoped. In most cases the weather in Hawaii doesn't last long. It's possible a wet suit could be enough to keep you comfortable.
Check out these affordable options:
4. Enjoy a hot cocoa bar on the deck of your beach house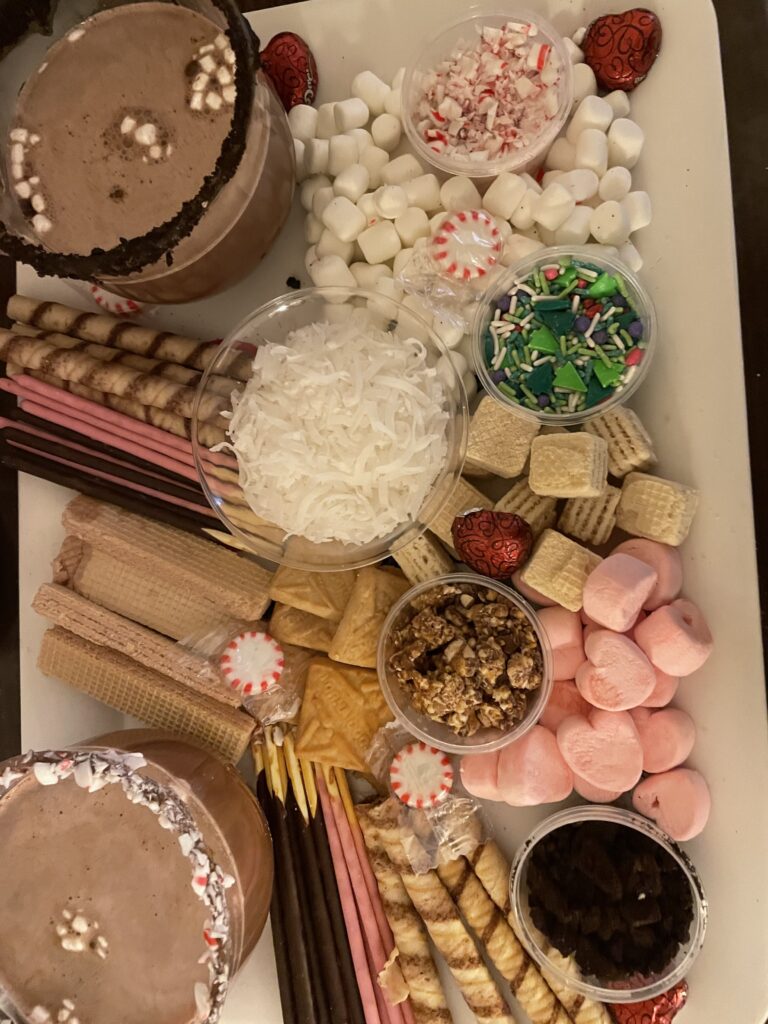 Enjoy a hot cocoa bar or one of these other wonderful Cheap Travel Treats. Your kids will have fun making or sampling different things. How often is the weather in Hawaii cool enough to enjoy a hot beverage on your balcony?
5. Have a fire on the beach and roast s'mores
Unfortunately beach fires are illegal on Wakiki Beach. However you may be able to enjoy one at your beach rental or hotel. We often bring smores kits with us when staying at hotels that often have outdoor fireplaces or pits
6. Play with balls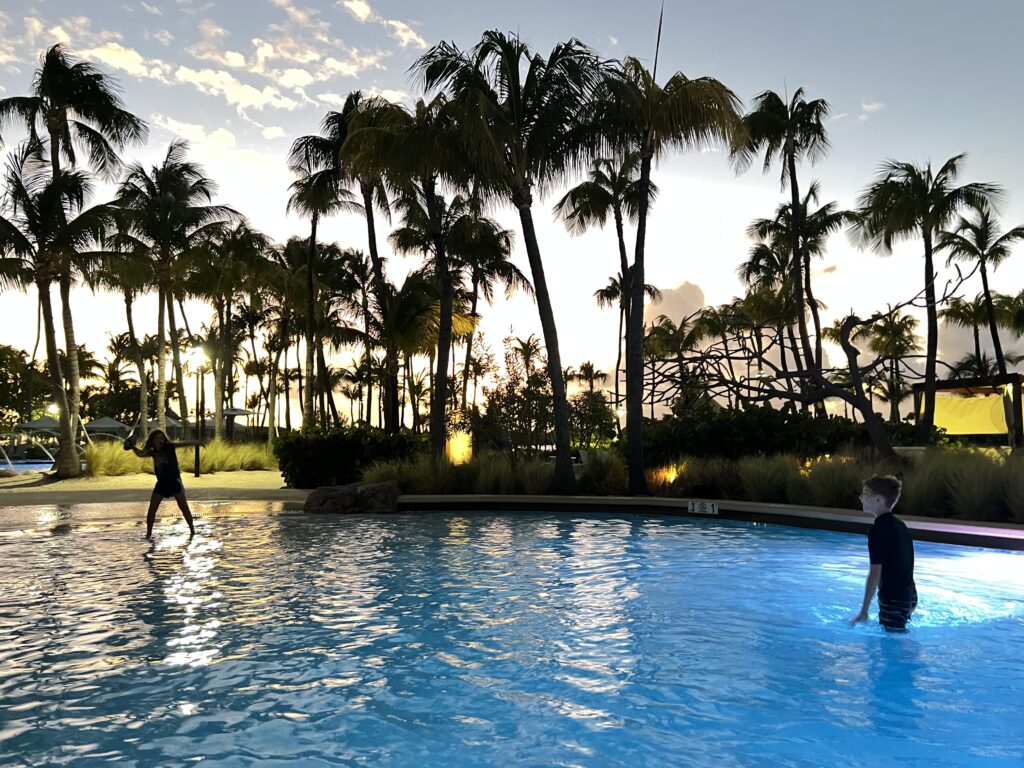 There are so many sports options you can play at the beach. Football, soccer, dodgeball, kickball, volleyball, or pitch and catch are just a few.
7. Get chased by waves
My kids love being chased by waves. You can play don't let the water touch you or you can try to jump over them as they break on the sandy shore.
8. Play card or board games
My grandmother loved Yahtzee and Backgammon and we always had them in our beach bag. We usually can't keep the kids still long enough but during cooler weather, it's perfect for a break.
9. Go for a walk and explore
Taking a walk on the beach can be peaceful and fun. You can look for shells and cool rocks, sharks' teeth, and other fossils. Wakiki has the pramanade that follows the beach but near the end where the Hilton Hawaii village is the proamanade is actually closer and more open to the beach. You of course can walk around the many shops that are in the Wakiki Area.
10. Look for dolphins and other sea life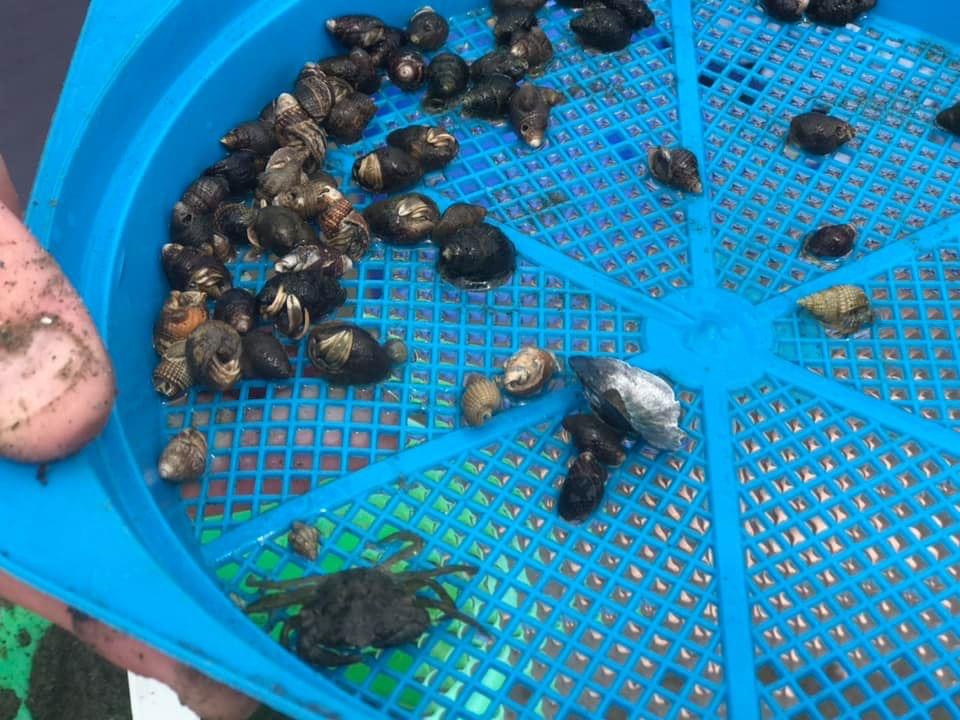 Where ever you go there's always nature around us. Look for dolphins or other sea life. Sometimes we even encourage the kids by offering a reward for whoever finds things first. In Hawaii you may be lucky to find sea turrles and seals but make sure you keep your distance as they are protected.
11. Watch seagulls and other birds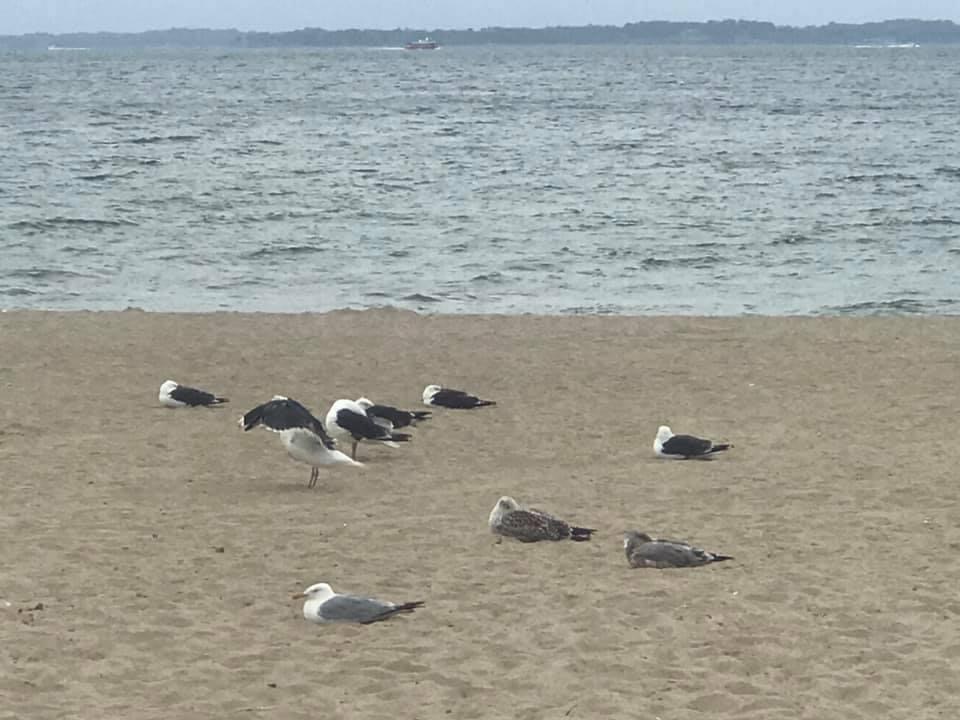 We enjoy watching seagulls and other birds. Sometimes they are stealing food as a beachgoer is trying to enjoy a meal. sometimes they are running from the waves. We have watched babies run around the sand and even had one bold enough to come right up to our beach blanket looking for food. In Hawaii you can also look for wild chickens.
12. Swim in a Hot tub or Heated Pool
Swimming in a pool especially one that overlooks the ocean can be a lot of fun. If you booked a hotel with a pool or haven't quite planned your trip yet, it might be a good idea to book accommodations with a heated pool if you are traveling during off-season times when the weather could be really hot or possibly cool. Bring some pool floats to extend the length of time the kids are entertained.
Skimboarding is a great activity when it's too cold to get in the water. The boards are more expensive than boogie boards tend to be for a bit older kids.
14. Play Miniature Golf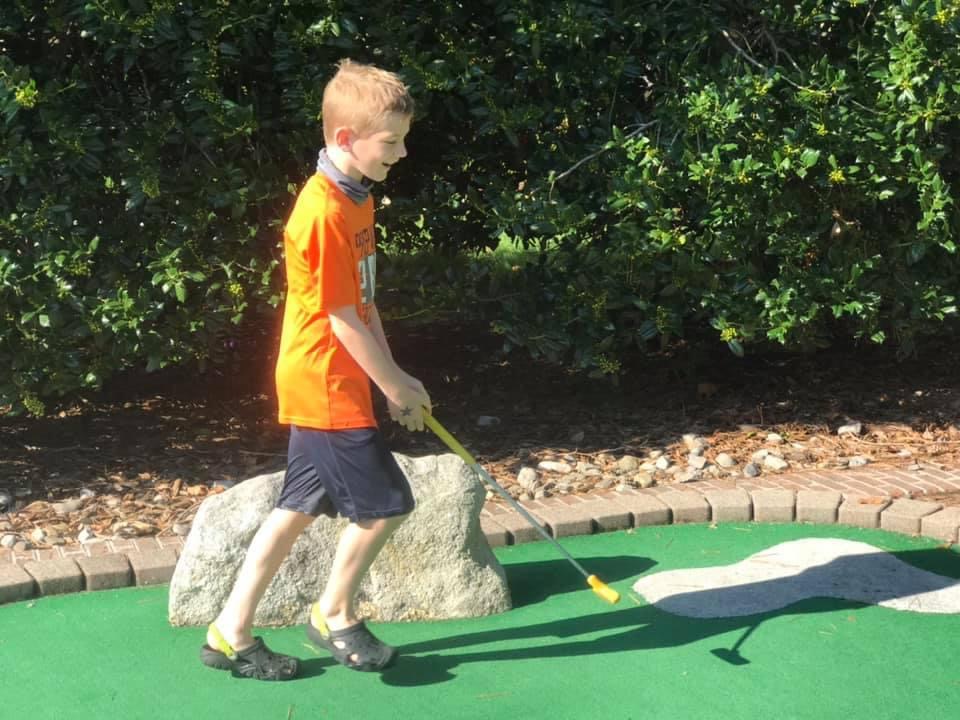 Miniature Golf is a popular beach activity at any time. When the weather isn't great it can be busier but if you are traveling during the off-season when crowds are typically lower anyway it probably won't be too crowded. It's a fun affordable activity. Oahu has a few mini golf options but they aren't walkable from Wakiki. If you have a car or rent a car for the day it's easy to combine it with some other fun activities.
15. Go Parasailing
Parasailing is a fun family activity at the beach and maybe worth the splurge if the water is just too cold to get in. It's often worth the splurge even when the weather is nice.
16. Play Disc Golf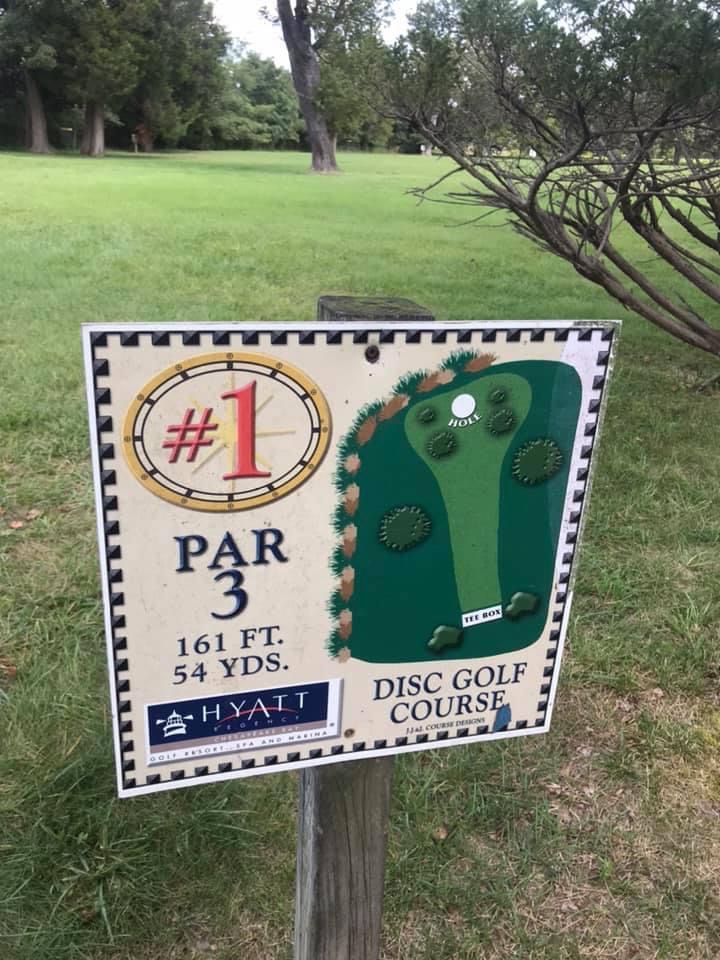 Some local parks and resorts offer disc golf It can be a little challenging at first just to understand how it works but overall it's a fun family activity that can often be free or inexpensive. There is one free public course in Wakiki which is located at Kupuohi Neighborhood Park, in Waipahu. You can purchase a disc golf starter set on Amazon.
17. Get on the water instead of in the water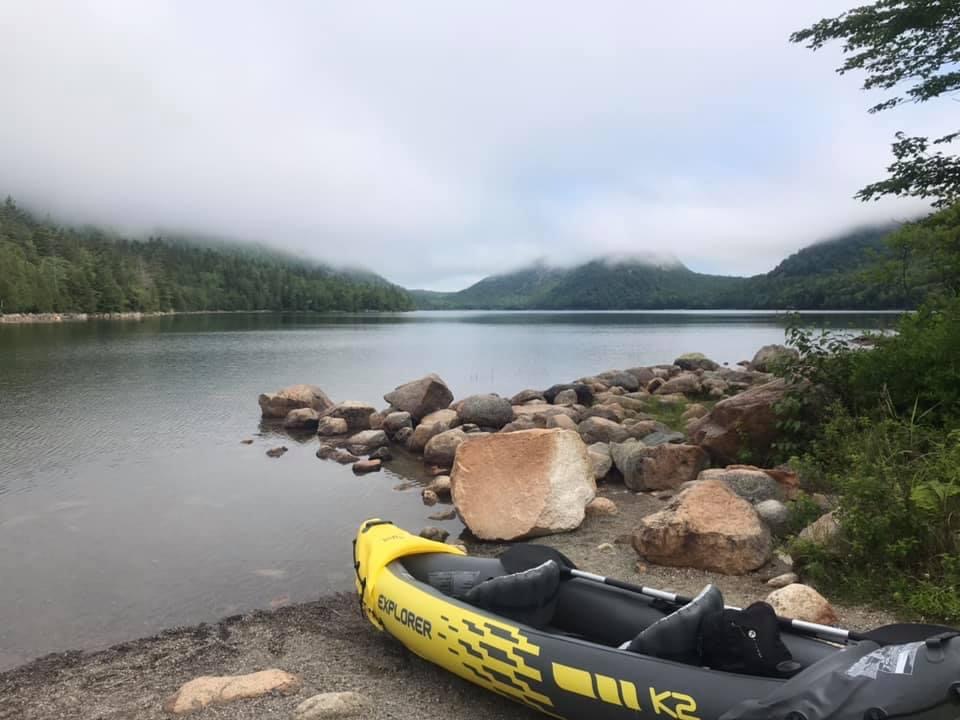 Bring your kayaks, paddleboards or rent a boat. If it's too cold to get in the water you can always get on the water for some fun. We love bringing our inflatable kayaks and paddle board when we travel. While we won't take them in the ocean there are often calmer places to kayak near the ocean or in one of the sheltered bays.
18. Go Fishing, Clamming, Scalloping or Crabbing
My kids love fishing. If you bring your own equipment it can be more affordable but make sure you follow local laws and get any permits you may need for fishing in Oahu. You can also hire a charter to take you fishing.
19. Check out the aquarium or local museum
If you have the ASTC Museum Reciprocity pass, check to see if there are any nearby museums on the list. You may be surprised to find one as there are hundreds located around the world. If not, there's often an aquarium located near popular beach destinations that can be a fun experience. The Honolulu Aquarium is a nice but small aquarium. It's definitely manageable and a large portion of the aquarium is indoors. The Honolulu Zoo is also fun and management. There's a play ground inside the Zoo which is also a nice break for parents while the kids get some extra energy out.
20. Go for a Hike
There's often more to a beach town than just the beach. Check out local hiking trails that may offer nice views or fun rock scrambles. You may even get to spot local wildlife. If you have a National Parks pass check to see if there's a National Park, Forest, or monument near by. Pearl Harbor National Monument is a great site to visit although it's less about Hiking more about history as is Hono'uli'uli National Historic Site. There's plenty of wonderful Hiking opportunites on Oahu including Hiking Diamond Head Crater.
The Best Family Resort on Oahu is Disney's Aulani Resort
20 Things to do in Wakiki Beach when it's too cold to swim Summary
These 25 Things to do in Wakiki Beach when it's too cold to swim can save your beach trip and turn it into a fun-filled adventure. If you can plan ahead it's great to pack some of these for back up but if you can't there are plenty of options that require no planning or a quick stop at the dollar tree- or better yet $5 and below if there is one nearby.