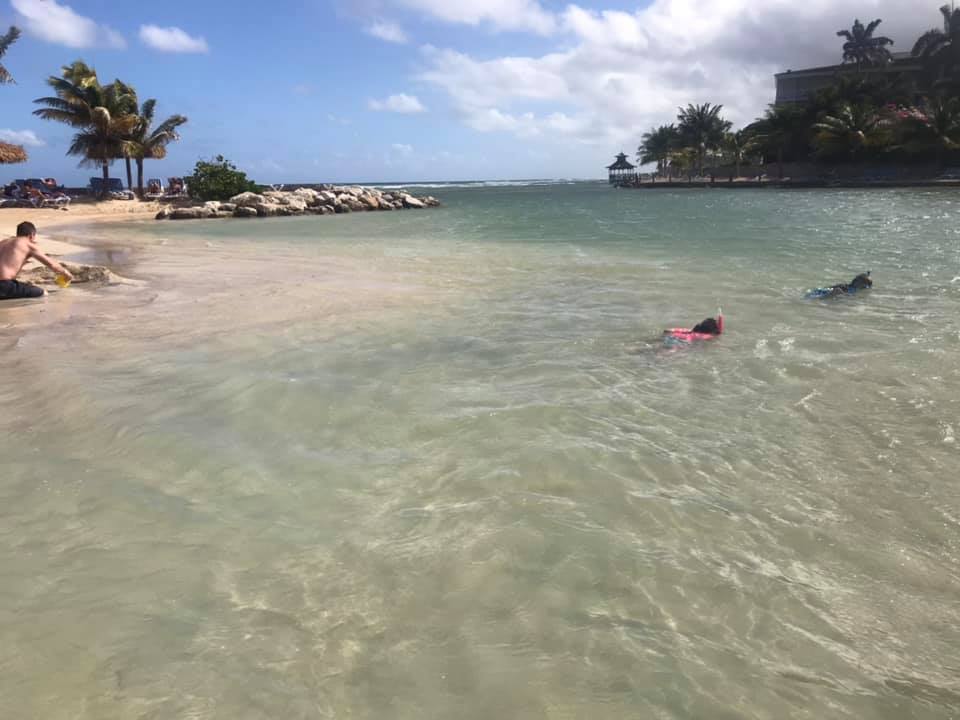 There's No Wrong Way to Travel. Do what makes you happy. What you and your family enjoy is whats most important. I have participated in many discussions about travel over the years and I am always shocked to hear comments that seem to infer that there's a wrong way to travel. Whether it's only staying in major cities, or only seeing tourist attractions or staying in an Airbnb and making your own meals.  There's No WRONG Way to Travel.
How We Travel
Our family travels a variety of ways. Our Family has done a handful of cruises as well as land tours, we have stayed at all inclusive in the Caribbean (and in Spain) and we have stayed at a resort with out all inclusive. We have packed our own food to save money and shared my tips in my post Eating Out of your Suitcase. Our Family has traveled to Europe and just sat on the beach for several days during our trip.
We even traveled to Paris for 6nts and only spent 1 day in Paris, the rest at Disneyland Paris. You can read all about our trip here. In a way we are all over the place with our travel because it really depends on where we are going, what we want to see and our goal of the trip. Some people always have the same goal whether it's relaxing, culture, adventure, food or a mix of some of these things. But regardless of what your travel goals are, there is No WRONG way to travel.
Its ok to Cruise or Not Cruise there's no Wrong Way to Travel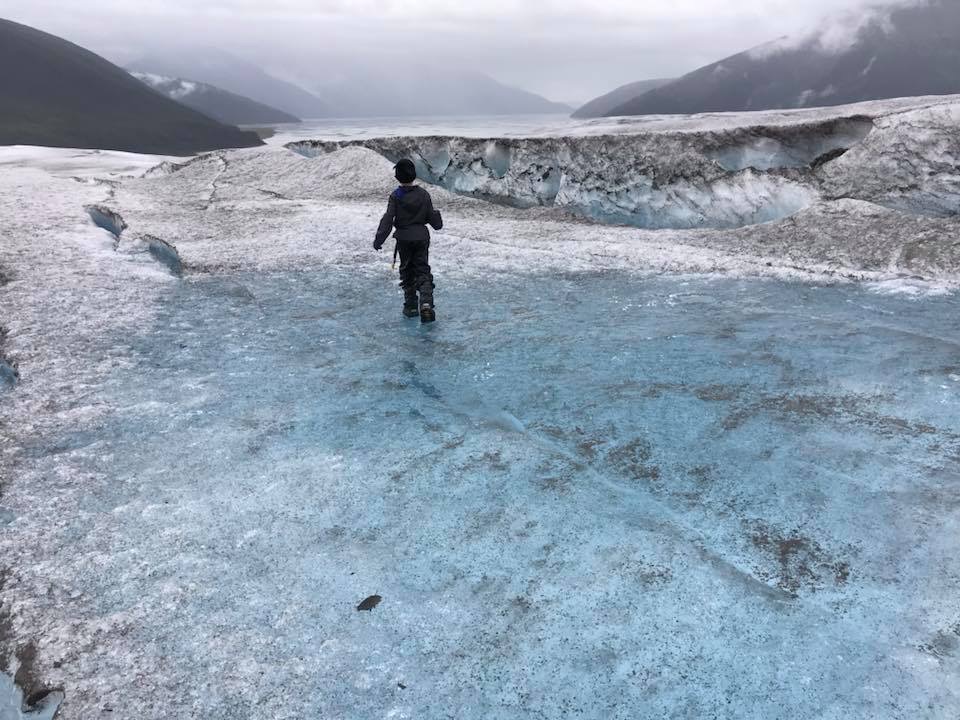 People have said you don't really experience a destination cruising.  While this is some what true it doesn't mean that it's a bad thing. Sometimes a sample is all that you need to experience right?
Benefits of Cruising
With kids, We find cruising to be a well balanced way to travel. We have taken a handful of cruises with the kids and often add a cruise to a land  stay to help balance out a longer trip. It's so easy to not worry about food. When we cruises Greece I found that we were able to travel to some places I normally wouldn't have stayed with our kids but for a day it was enough. Santornini especial Oia, which is beautiful but I can't imagine spending more than a day or a night there with kids. They would be so bored.
Our favorite stop on the Greek Cruise was Olympia. Its more than a day trip from Athens and we likely would not have visited it if we weren't cruising. We loved how beautiful the ruins were with flowering trees and Magna Grecia Estates for a Wine lunch was wonderful. The traditional Greek Dancing was a lot of fun. The Cruise stopped in Brisdini Italy a place we likely would have never visited. we did a drive through zoo that we all loved and it was a nice way to squeeze in a kid friendly activity. We visited Crete and to be honest I didn't love it. It wasn't my ideal place to spend 3-7 days so I was glad that we had a day to experience some of the island and then leave.
Food is important part of Travel for Me but Not everyone, including the rest of my family
Food is an important part of travel for me, and only me. My family could care less but they humor me with tasting local food and it makes me happy.  While Cruise ship food is not usually local food, we cruises MSC in Greece and had some amazing risotto and fresh made pizza and pasta.
When cruising I make an effort to grab lunch off the ship so that I can experience the local food and with our Greek Cruise I was able to eat all the Greek food on my list.  But not everyone travels for food and that's ok. My husband and I do not love long meals with kids. Usually when traveling we have one sit down at the end of our day and during the day eat on the go food options. So having a lunch off site- even if it's just grabbing some local food to go for me, works. But others are happy to save and eat only on the ship. They can still experience the culture in other ways. Not Everyone is a Foodie.
Our first trip to Europe was a trip to Spain and a Mediterranean Cruise. I'm not sure we would have been able to do and see everything we did not being on the cruise. It gave the kids a chance to play and have fun and be kids and if we were doing an excursion they understood it was a balance. I got to enjoy visiting Cinque Terre for the first time and take my kids to Capri where my husband and I spent part of our honeymoon. We also visited Monte Carlo, another place we wouldn't have visited if it weren't for cruising.
Cruises Help Balance Kids needs and Exploration to several locations
Sometimes you want a vacation. You want to relax and Cruising can provide that especially with kids, having kid friendly activities and food available pretty much any time.
I have wanted to visit some of the Northern Europe countries but not sure which or if we would ever come back. We booked a Cruise out of Stockholm to 3 additional countries we likely would not visit otherwise. Considering the cost of lodging in these places along with transportation and food we got a great price. Cruising was more affordable than booking lodging, transportation and food separately.
Cruising isn't for Everyone
With Cruising you are on a schedule. You can get off the boat only after it arrives in port and you must be back on by a certain time or it will leave with out you. My experience is that meals are often extremely long (2hrs). They can be crowded and sometimes have to deal with a variety of cultures in close proximity.  I don't always love the food and sometimes wish for a bit more flavor. People definitely have their own reasons not to cruise.
However, Cruising is a wonderful way to visit several destinations while balancing a fun family trip with kids.  It can also be a more affordable way to travel in some cases.  Cruising is not for everyone but it's Not a Wrong way to travel.
If you enjoy Cruising Check out our DCL Mediterranean Review and our DCL Alaska Review.
Hotel or AirBNB there's no Wrong Way to Travel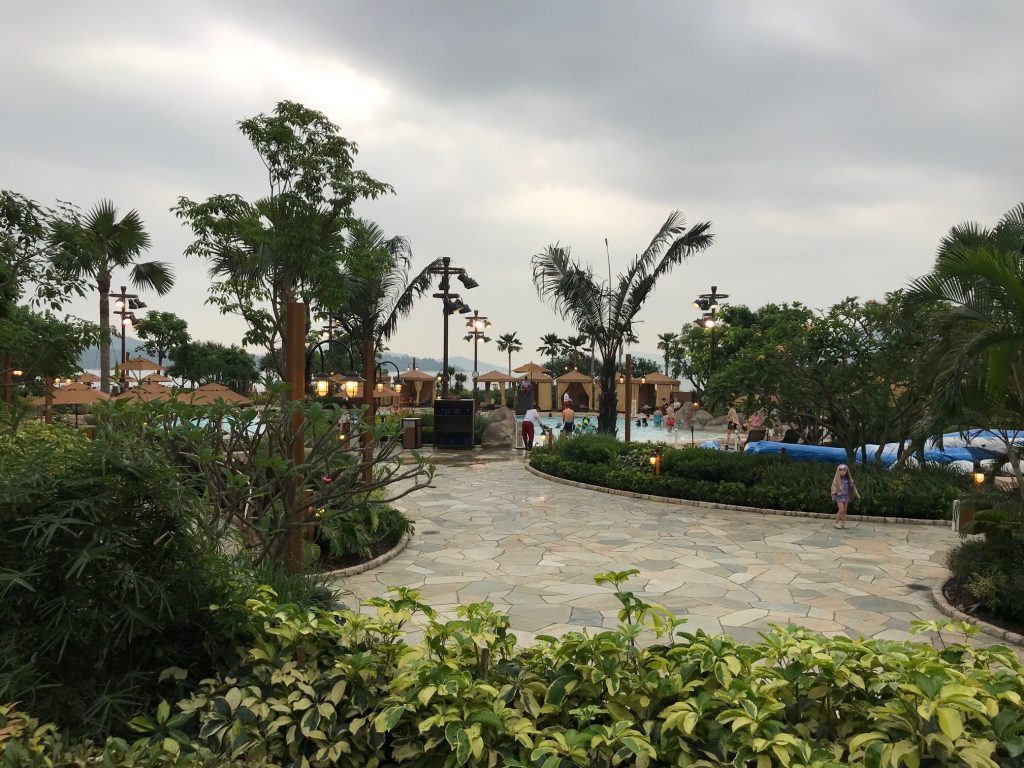 I've heard people say that staying at a local hotel you do not experience the culture the way that you do in an Airbnb. Again maybe that is true. If you are staying in a residential area you can walk to a local market and a local park but there's trade offs. There's more security and service in a hotel. Hotels are often close proximity to major tourist sites so you can easily walk to them vs longer commutes when staying in residential areas.
Airbnb you don't always know what you will get and customer service is often not nonprobable to a big chain hotel.   Traveling with kids especially internationally isn't easy, for us a hotel provides a level of service that makes it easier for us. We don't spend time grocery shopping and cooking as our time is limited.
We stayed at a Beach House for the first time with my family this past summer. It worked out great because our goal was to relax at the beach spending time with family. We had fridge space to store breakfast and lunch item and even 1 dinner for all of us . People could eat out if they wanted to but for us with kids it was nice to have the psace after a busy day at the beach to just relax.
Hotel or Airbnb is a preference. Its a choice based on personal needs and wants. Neither is better or wrong. You can still experience food and culture which ever you choose for your accommodations.
If you Enjoy a nice resort say check out this review of our favorite resort Aulani in Oahu, HI. You can also check out our trip to the Hyatt Regency Coconut Point in Bonita Springs, Fl. We specifically made the trip to check out the resort.
All Inclusive vs Resort and Eating Local there's no Wrong Way to Travel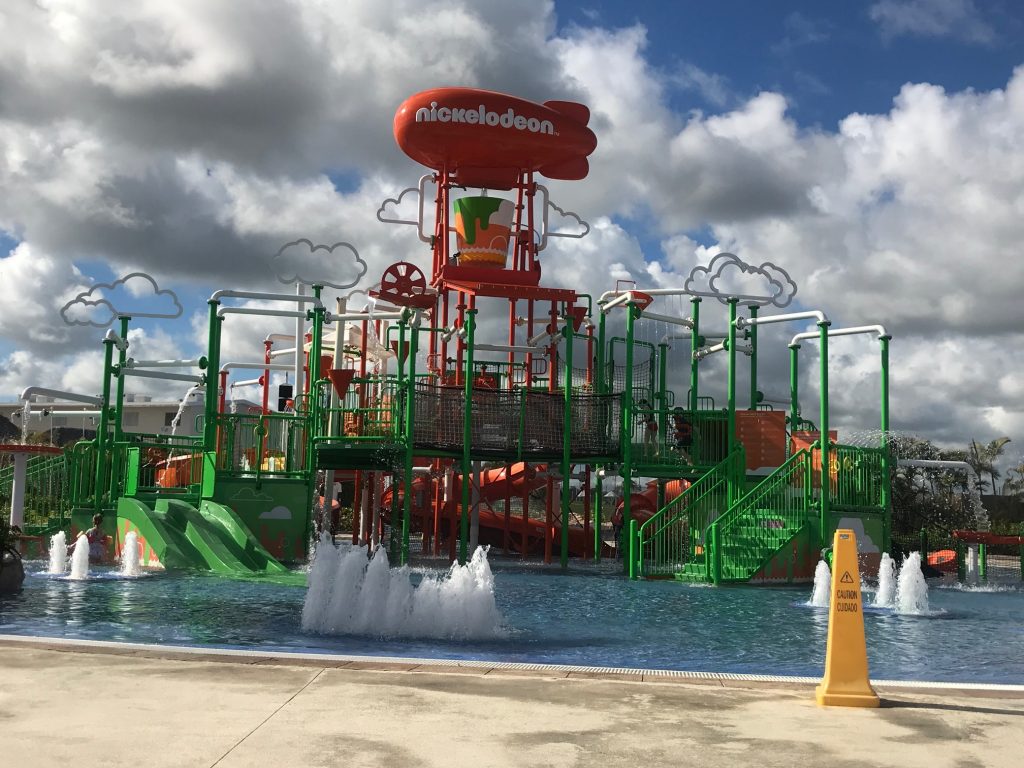 Why  Travel so Far just to sit on a Resort and to eat non-local food? For One the destination you are traveling to likely has beautiful beaches. Or possibly its more affordable than a comparable resort in the US. 
Food at All Inclusive Resorts
The Food at an All Inclusive can have local food options. We absolutely love the Holiday Inn Montego Bay All inclusive in Jamaica. I am constantly recommending it for those looking for a budget friendly all inclusive resort.  At this particular location they have a Jamaican restaurant onsite. However, I find it unnecessary to visit because the buffet offers plenty of Jamaican options daily.  I eat Callaloo almost daily for breakfast with my poached eggs along with livery and onion in a very flavorful sauce. I have had various curries and chicken stews. Rice and peas are available usually at lunch or dinner daily as well as dumplings.  
There's a jerk hut with delicious jerk pork and chicken.  They sell various Jamaican patties at the gift shop but I wait till I head to Club Mombay in the airport to enjoy some beef and curry chicken patties at no cost to me using my Priority Pass. The first trip to the resort I had my typical food list and was able to get everything I wanted to try.   There are definitely some resorts that offer local flavor.
Even Spanish Food
We have visited Aruba and stayed at the RUI Aruba. It's a Spanish chain and guess what some of their food have Spanish influence. Truth be told I can't remember much about the food except a wonderful curry dish I had there. We were on a baby moon, 7m pregnant with a 1 year old. It provided exactly what we needed. We also stayed at the RUI in Palma De Mallorca, Spain and enjoyed mostly Spanish food every day during our stay.
Our Family has stayed at Resorts that weren't all inclusive and brought our own packaged food to eat for breakfast and lunch and only ate dinner out. We have  stopped at local markets in countries and grabbed some local cured meats (my favorite) and other things to have a picnic lunch.  We have  even eaten McDonalds (well the kids have) while traveling.
Eating Out at Local Restaurants is Great if Its Enjoyable
I love food and if I could have a nice restaurant meal delivered to my hotel for me to enjoy with some wine while the kids watched TV or slept that would be my idea of relaxing. In reality we often are running around all day and only have a chance to sit down for dinner unless there is no quick lunch option available. Often, some of the recommended high end restaurants aren't even local fare. Yes its delicious but didn't need to travel 15 hour by plane to eat non local food right? Wrong. If that is what people enjoy good for them. We all eat differently and we all eat differently when we travel. There is No WRONG Way to Travel.
If you like All Inclusive resort or are interested in possibly trying one, check out our review of our favorite budget friendly all- inclusive Holiday Inn AI Resort Montego Bay. You can Also check out our Review of Rui Bravo in Palma De Mallorca, Spain. We like Rui Resorts as a Moderately prices resort with consistent standard of quality and good costumer service. Also here's my article "Eating out of your suitcase" What to pack to save on food while traveling.
Its ok to do Beach Vacations Only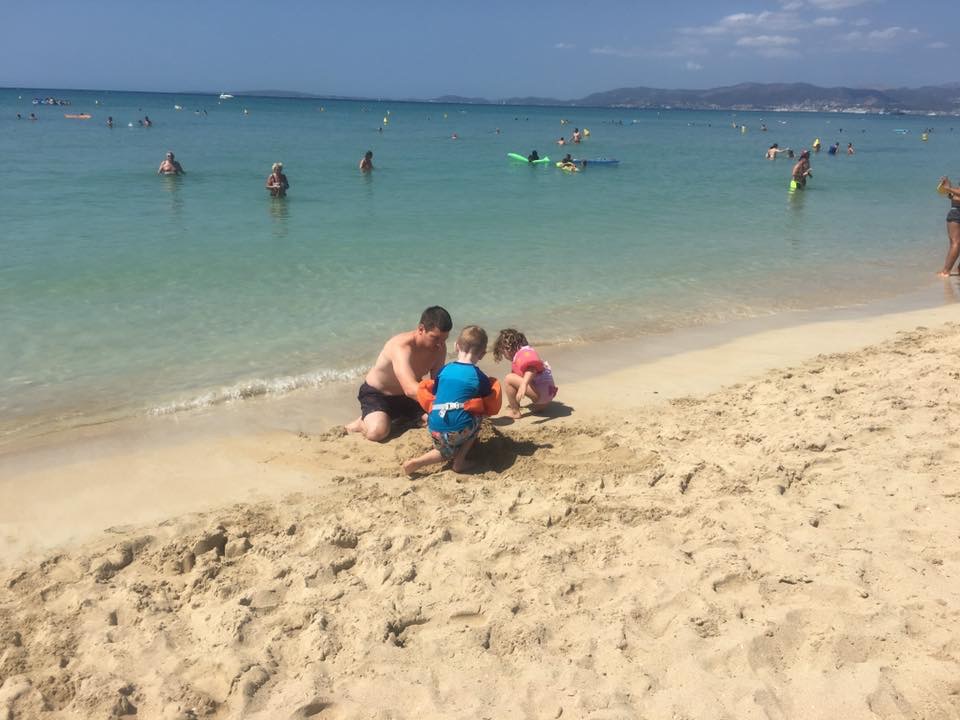 I have heard, Why would someone travel half way around the world just to go to the beach. Or I could never travel somewhere and just go to the beach.  For some people the beach is exactly what they love. Every beach is different. Traveling to a beach in a different area allows you try local foods and meet local people while enjoying what you love.
Beach Vacations Are Great: there's no Wrong Way to Travel
Beach vacations are a great way to spend time as a family doing something everyone in the family loves. Not only is every beach different but each destination has it's own variety of sea life.  While it's not necessary, you can even venture off to see a near by site or 2 while enjoying your beach vacation.
There's No WRONG Way to Travel! If the beach is what you love then enjoy it with your family where ever you go.
There's many vacations that we have taken that are beach only including Jamaica, Aruba and Bahamas as well as Hawaii. Sometimes Beach vacations can be the cheapest vacations since activities (the beach) are free. Check out our review of Atlantis in the Bahamas and how you can stay for free. We have never left the resort when styaing at the Holiday Inn Resort Montego Bay. I feel the resort does a great job with cultural exposure check out our review to see how Holiday Inn AI Resort Montego Bay. We have been to Oahu 3x with kids. The first 2 trips were beach only vacations where we didn't venture off the resort except walking distance. Check out Why we love Oahu, click the link to wakiki to see how you could stay for free.
Its Ok to Love Disney or to Hate It: there's no Wrong Way to Travel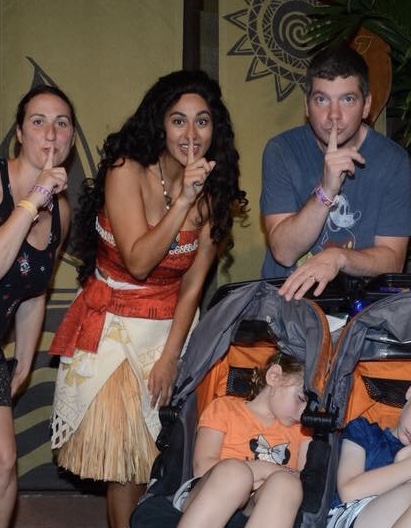 Disney is expensive.  That is something I think most would agree to. Not everyone realizes that you can travel to many countries for the same price as the cost of a Disney Trip. I even write an Article Why you should substitute Disneyland Paris for your next Disney Vacation.  We love to Travel and We love Disney.  We have found a way to balance both but if someone's passion is Disney and that is how they want to spend their time traveling with their family, that's great. There's no WRONG Way to travel.
Why We Love Disney
Some of my favorite memories of my kids are at Disney World and Disneyland California or at Disney's Aulani Resort in Hawaii. Our kids remember our trips to Disney Parks around the world and DCL cruises probably more than most of our trips. And often it's what they ask to return to. They love Disney and the magic and joy that comes from it is something I treasure.
Check out My top 20 tips for Disneyland California and Why you should substitute Disneyland Paris for your next Disney vacation. You can also read why I think Hong Kong Disneyland is the most underrated Disney Park. You can also Check out our DCL Mediterranean Review and our DCL Alaska Review.
Its ok to Visit only Touristy Sites or None at All.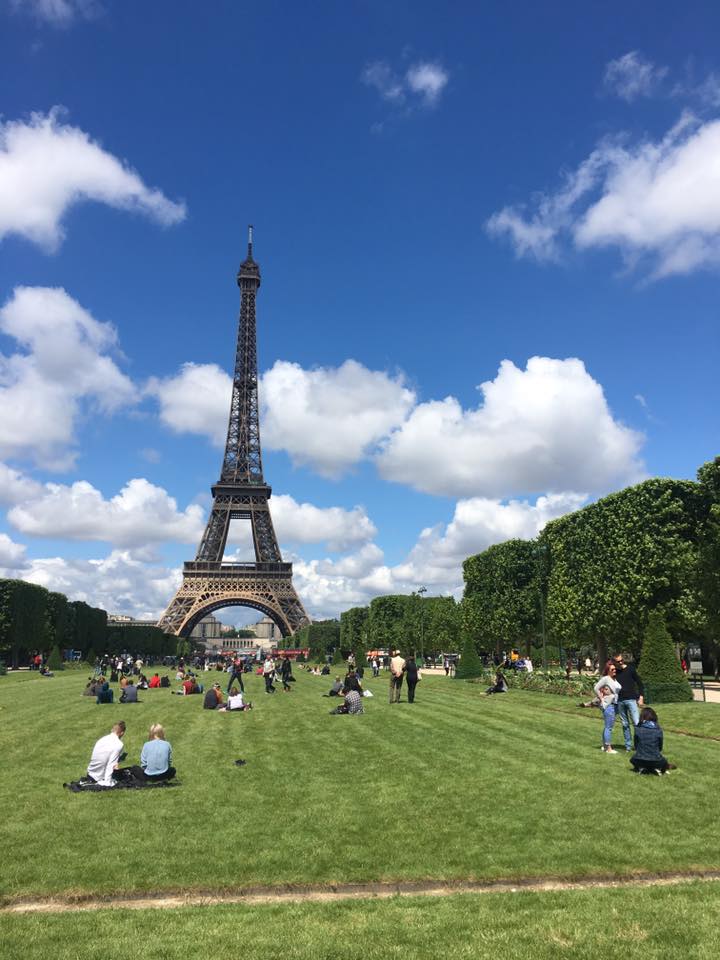 Touristy Spots: there's no Wrong Way to Travel
If you only go to touristy sites you aren't really experiencing a county. If you don't go to the Major cities your missing out on key culture.  You can visit and see what interests you. You can eat what you want. Stay where you want.  Travel how you want. There's No Wrong Way to Travel.
Sometimes we stick to Tourist sites and sometimes we could care less. During our trip to Japan, we visited some tourist sites but also skipped some of the popular temples simply because it wasn't our priority. On the other hand during the Hong Kong portion of our trip we did the top tourist attractions while staying at the Hong Kong Disneyland Resort. You can read all about our Trip to Japan and Hong Kong Here. One of the top things our kids remember the most is our visit to the Eiffel Tower but they will tell you DO NOT GO UP IT!
It's OK If you Do Not Want to Travel At All
It's ok if you do not want to travel at all or if someone you love doesn't either. If you are a travel at heart and want to encourage a loved one to travel with you, find out what they enjoy and create a getaway focused around that. It may only be to the local spa or to a cabin an hour away on a lake to fish. or a Drive to the beach. Not everyone wants to experience far off places or deal with sitting on long plain rides. Find out what they love to do and make it an experience together.
There's No WRONG Way to travel.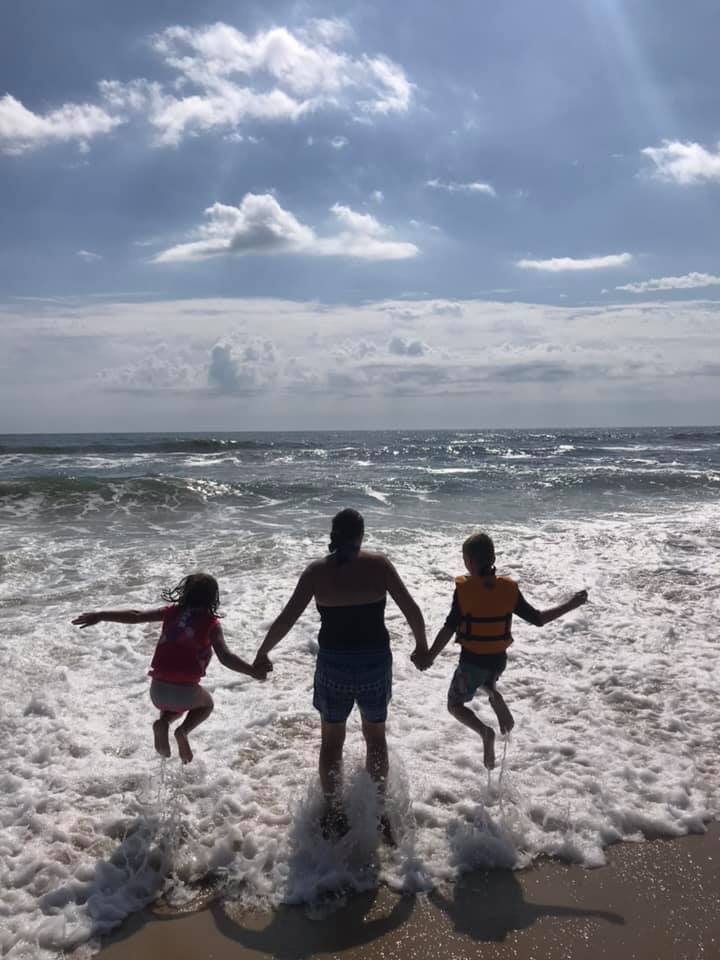 Some people hate Disney, Some people hate the beach, some hate cities, some hate cruises. There's no WRONG way to travel. Do what makes your family happy and make memories that will last not only your life time but your children's life time.
But Please, when you do travel, Be kind and respectful of all people and cultures.
Follow Affordable_Family_Travel on Instagram
Make sure to like AffordableFamilyTravel.com on Facebook to get all the latest updates. It's also where I post my Dash Deals that are time-sensitive.