Aulani Hawaii Disney resort on the island of Oahu, is my favorite family resort and the kids love it. I find that it can be fairly affordable. This Planning Guide is designed to help you make the most of your experience.
Updated August 2020
Our Recent Trip:
Traveled February 2019
Hotel: $2142 5 nts after 30% off discount
Flights: $477 per person (NYC to LAX one way on SWA with 20,000 miles and companion pass)
Transportation: $57 Aulani to airport
Tips for Aulani Hawaii Disney Resort
You can pay as low as $300/nt by renting through Disney Vacation Club (DVC) which includes free parking
You can book a "cash" room for as low as $350/nt when they offer 30% off 5nts or more or even less with their 40% off offer which requires a timeshare presentation.
Studios and villas include fridges that will hold a weeks worth of food or more. They also have microwaves
Across the street are several dining options the most affordable being the country market which has hot entrees staring at $5
You can register the kids for dinner at aunties but you can save by feeding them dinner in your room (we stocked up on chicken nuggets and hot dogs) and drop them off after for a nice date night or two or three.
Buy or bring microwave popcorn to enjoy while watching the movies on the lawn.
The Photo Pass is $99 for the length of your stay. Our first trip we had over 200 photos and our second was over 300 photos. It's a great value. If you show up for sunset photos on the beach show up early because it gets too dark as the sun is actually setting.
Aulani pool access is only for guests. they do not currently offer day passes. I think Aulani is worth at least a 1-night stay as you get 2 full days of access to everything it has to offer.
Overview
Aulani Disney Hawaii Resort has everything I enjoy in a vacation: a beautiful beach including boogie boards and sand toys available, a really fun pool complex including a tube slide into a lazy river, a child's splash area, an infinity pool and both family and adult only hot tubs.
They also have a great kids club and family activities all included in your stay. One activity we enjoyed was Aloha Fun with Disney friends which is a surfboard rug activities and includes a character. We all enjoyed animation program which includes drawing and painting and the pool party. We attended the toddler splash beach games. Every time we signed up we were warned our son may have to sit aside for an activity (he's 7). He never needed to. Both days was the same activities pass the ball game with the family, dig for treasure and sand castle building. This activity was held daily when we went a few years ago and seems to be held every other day now. They also offer uncles storytelling and movies in the lawn.
Since our kids love the kids club and hate eating out, we were able to feed them in our room for cheap and drop them off at the kids club while we enjoyed dinner our. We rarely get date nights so this was an exciting bonus for us. Staying heei you also have access to affordable local food which I love!
Who Should Go
Good for: Most families with kids who love beach, water slides and lazy rivers. Those who enjoy a kids club.

Not Good for: Those looking for a lot of adventure and night life. The resort does have some evening activities but a lot of things shut down early. Also it's much easier to get to the north shore and other activities such as the Polynesian Culture Center from Wakiki area. Many Adults enjoy the resort, they have an adult only pool and spa.
When to Book Aulani Hawaii Disney Resort
If you plan to book Aulani with DVC points you own or rented DVC points you need to book at the 11 month (for home resort) and 7 months if not in order to get the best room option availability. If paying cash you can book ASAP and then watch for offers which you can then cancel and book as long as your within the score of the cancelation policy. I found that Aulani discount offers are posted 3-5 months prior to the stay. This is when you can find offers such as 30% off a 5 night stay or longer. I find booking this deal and having the flexibility to book my stay around my flights to be a bigger savings than renting DVC 7-11 months in advance and having fixed dates for flights as flights tend to cost more that way.
Kids Favorite Activities
Boogie Boards at the Beach
The tube slide and lazy river
Character meet and greets (call the character line in the morning to find out where and when they will be out)
Toddler Splash Beach Games
Aloha Fun on the lawn with Disney Friends
Pool Party
Kids club
You can check out some Daily Iwa, Aulani's activity schedule, from our Trip to get an idea of the activities offered, as well as the ones posted on their website.
How is it, Affordable Family Travel?
Aulani Disney Hawaii Resort isn't cheap and it may not be in everyone's budget but the reason I feel Aulani is affordable is that it includes so many activities we have everything we need. You can stay here for as low as $300 a night or $2100 a week.
We picked up groceries for $180 would cover breakfast lunch and dinner for kids and breakfast and lunch for your partner (if they are like my husband and prefer more boring food). Entrees across the street average $7 so for your lunches and dinner plus partners dinner it's another $150 for the week which is $330 for food and you can find affordable alcohol across the street as well.
Food activities and hotel for $2430 for a week (not including flight) is considered a budget trip for us. Even factoring flights which you can get as low as $650 from the east coast the total cost would be around $5,000 total for a week in Hawaii. This is actually less than the cost of a trip to Walt Disney world for a week in a moderate resort with Disney dining plan and flights from the east coast. If you are able to get flights free through southwest the trip to Aulani could be half of s trip to Walt Disney world. Check out how to earn southwest airline companion pass and you could fly to Hawaii for free.
How to eat affordably at Aulani Hawaii Disney Resort
There are several options for eating affordable at Aulani. Villas include stoves so you can cook while Studios and hotel rooms do not. Studios do have microwave and fridges. There are also frills at Aulani so you can pick up all sorts of things at the Costco, Target or the country market (across the street). We chose to get chicken nuggets and hot dogs for kids meals along with pbj grilled cheese easy Mac and microwave rice. Our kids were thrilled to eat all their favorites.
We picked up snacks, fruit, veggies, laundry detergent, a package of underwear for my daughter (I had forgotten to pack some), and a few misc items. The total bill $180 and it was enough to cover all meals for the kids (accept 2 character meals) and breakfast and lunch for my husband for 5 days.
Island Country Market (an ABC store) Across the Street From Aulani Disney Hawaii
I love Hawaiian food so I chose to pick up food at the market for my lunch and dinner but it was still very affordable.
Across the street there is the Island Country Market by ABC. The store had almost anything you need (this is true of all ABC stores in Hawaii though not all have a deli). The market has sushi, poke, salads and sandwiches and hot entrees premade ready to grab and go. They also have a menu with made to order sandwiches and Hawaiian plate meals.
A mini entrees from $6.50-$7.50 and includes the entrée and 2 sides. It's a very filling meal. The hot and ready meals come on rice and have a variety of entrees from teriyaki pork to pork Adobe for $5-$6 each. Sushi $7.50 poke was $3 for a meal size portion though u need a side. I had it with salad for lunch one day. The market also sells Liquor and wine. We spent $10/bottles for a variety of wine during our stay. There's also a dole whip machine. $3.99 for a self serve bowl.
Other Affordable Food Options
There's also other affordable options across the street. The Hawaiian BBQ place has entrees for about $13 each just tacos entrée price range $15-$20. Monkey pod is pricey but their happy hour offers $10 pizzas and half price apps. Their wings ($9) are a wonderful garlic thyme and hot pepper dry rub.
Onsite the pool area offers large portioned fish fry or chicken tenders with 4 pc for each entree on a large bed of French fries. ULU Café also offers some reasonable prices they offer a kids fish meal for only $10.95. You can read reviews and view menu options for Ulu Cafe on Yelp. we picked up some mandalas (Hawaiian donuts) from here one morning. they were pretty good but not cheap. This is also where you can get free drinks using a refillable mug sold for one price good for your entire stay. They have fountain drinks and coffee and it's a great value. The Refillable Mugs are good for the entire trip but they do not have a chip and people have been known to bring them back for the next trip. I have a feeling eventually they will add the chips in like they have at Disney World.
We have not eaten at Ama Ama but many people rave about it. To be honest the menu seemed a bit generic and didn't seem to offer much of a Hawaii option. However, they do have a daily fish which is local.
Character Meals at Aulani Disney Hawaii Resort and other Dining options
The character meals (breakfast and dinner) are comparable or less than similar meals at Disneyland and Disney World parks. I recommend booking an 11am breakfast -as a brunch. The quality of the food seems to have gone down in the last 3yrs and it is not necessary to do a character meal as all the characters are easily accessible during the day. However, my kids really enjoyed parading around with uncle and aunty and the characters during the meals.
Aulani Photo Pass
The Photo Pass is $99 and comes with additional photos that they preload as well as all photos taken of you and your family during the stay. They will put a photo pass band on your kids and scan them whenever photos are taken. There are sunset photos but go early because the lighting isn't right when the sun is actually setting. We even caught photographers in the pool and lazy river. The photos at the character meal are not included but for $35 you can get 1 print photo and they will load all the photos onto your photo pass just let the person know when you are purchasing your photo. When you do activities that may not end up on your band make sure to stop int he the gift shop where the photo pass counter is and add your photos to the pass.
Rooms at Aulani Hawaii
Aulani Disney's Hawaii offers a variety of room types. There are some limited rooms with great ocean views. From my experience and from others I would say it's not always worth the price to upgrade to an "ocean view room". the resort buildings are set back away from the ocean.
We have only stayed in a studio because with smaller kids we like the sleeper sofa and studios come with not only a mini fridge but also a microwave which we utilize. Larger 1, 2, even 3 bedrooms are available and include kitchens and even washers/dryers. Check out a 2 bedroom here.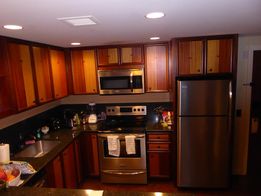 Aulani Disney's Hawaii Resort is better than Disney Cruiseline (DCL)
I think it is because while both have fun kids clubs, Aulani has a much better and bigger pool complex and access to the beach every day all day long. It also happens to be in one of my favorite places and you can travel to Aulani for half the price of a DCL Cruise if your flight is covered by points. The files below can help you plan your trip. Check out the Daily IWAs to get an idea of what activities are offered and on what day. Photos of menu and the size of the fridge can help you plan for affordable meal options.
WAs to get an idea of what activities are offered and on what day. Photos of menu and the size of the fridge can help you plan for affordable meal options.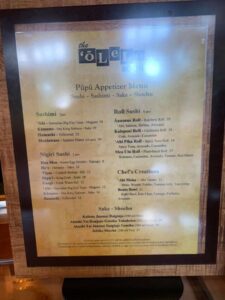 Files:
Related Articles:
Check out these other Disney posts:
Learn how you and your family could fly for free to Disney here.
Follow Affordable_Family_Travel on Instagram
Make sure to like AffordableFamilyTravel.com on Facebook to get all the latest updates. It's also where I post my Dash Deals that are time-sensitive.