Proof of Recovery for International Travel to Aruba and back to the US can make flying internationally in these times fairly easy. Although the first time can be a bit nerve-racking. Here's our experience flying with proof of recovery to Aruba and flying with proof of recovery to return to the US. Cheap Family Travel means saving where you can. With Proof of recovery, you can skip expensive testing which can make it easier for a budget family vacation.
Join the AffordableFamilyTravel.com Crew on Facebook to share tips and tricks for affordable family travel.
The Benefit of Flying with Proof of Recovery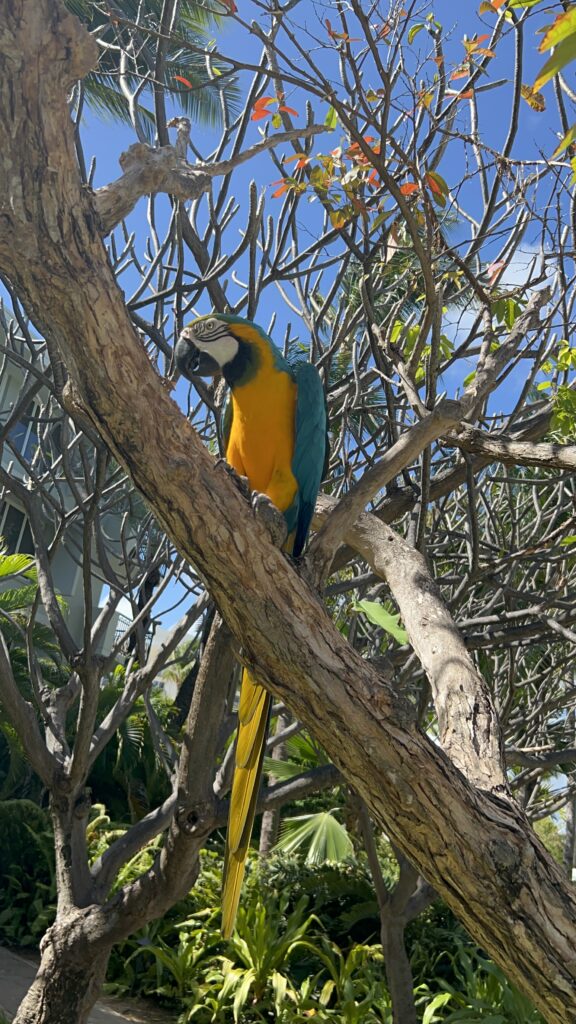 Flying internationally these days comes with the risk of quarantine. This can be a huge hassle as you could miss your entire vacation or be stuck in quarantine longer requiring more time off from work and more expenses for food and accommodations. 
Proof of Recovery allows those who have recovered to skip testing. The exemption is country-specific and it's important to know the current rules for the country you plan to visit and your own country for when you return.  Skipping testing also means money saved by not having to pay for covid testing to and/or from your destination.
Some countries allow proof of recovery up to 90 days and some even allow it for up to 180 days. While you may be able to enter a country that allows proof of recovery for up to 180 days you may still be required to test to return to the US if it's been more than 90 days. 
Proof of Recovery to Return to the US 
Currently, as of this publication, the US requires everyone 2 years and older to test. However Proof of recovery will exempt you from this testing if it's within the past 90 days and with a doctor's note verifying your recovery. Check the CDC website for details although they are vague enough to make me a little nervous.
Our experience was that we had doctors' notes that stated we had recovered but didn't specifically state it was ok to fly. Our notes had our full name and DOB but our middle name wasn't a perfect match for our passports. However, the CDC website said it didn't have the be a note specifically for flying that it could be a note that was used to return to work or in our kids' case to return to school and other activities. We printed copies of the letters and test results and also had them electronically if needed. Home tests are not currently accepted so if you do test positive on an at-home test you may want to head to a testing site to get an accepted test. 
When we checked into our return flight airline representatives (Southwest Airlines) they checked our positive Covid test and proof of recover documents and looked at our passports, I assume to confirm name and DOB.  Customs and Immigration did not ask for these documents.
Proof of Recovery to enter Aruba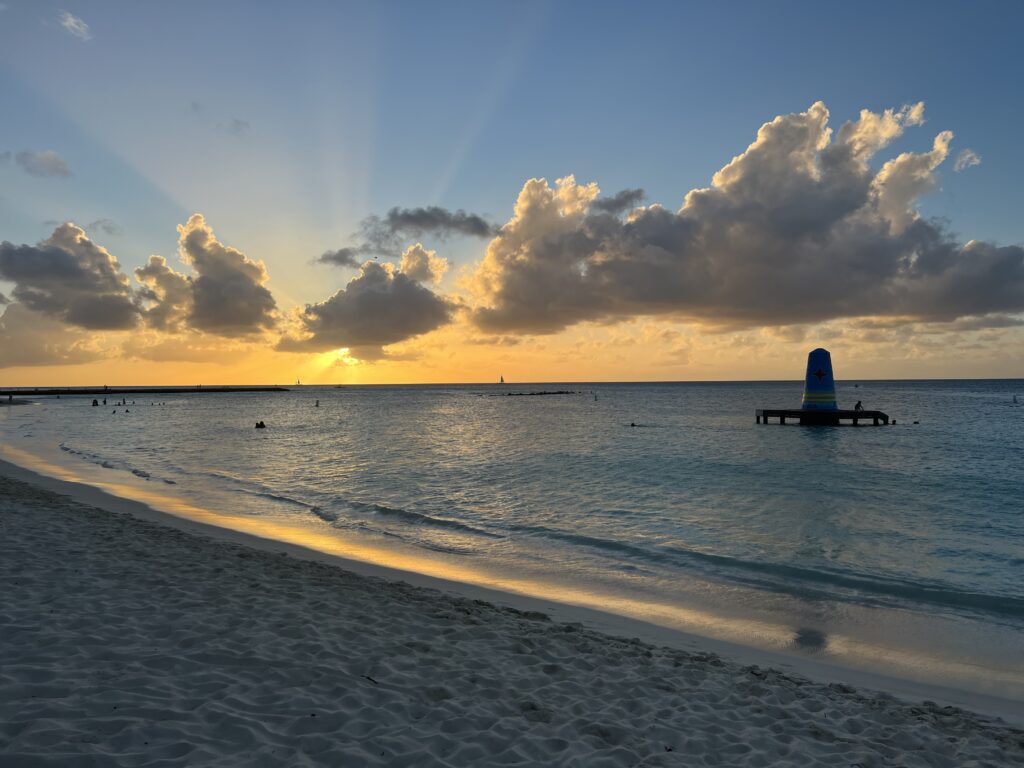 Currently, as of this publication, Aruba allows proof of recovery up to 90 days to enter Aruba without testing. What we did was simply go through Arubas ED process within 3 days of travel and upload the positive test that is between 10 and 90 days and complete the questionnaire as well as purchase the required insurance. The required insurance to enter Aruba is only $15 per person and children under 12 are free. 
Once you complete the process a QR verification is produced that you can save and print and will need when checking in for your flight and upon entry in Aruba. Your approval is a pre-approval and there is still a chance of denial upon arrival. I personally think this warning is given in case people do not upload the correct documents. 
Flying Southwest to Aruba with Aruba ED 
We love flying southwest thanks to their free checked bags and affordable rates. We flew to Aruba for free on southwest airlines using points and only paid the airline fees.
Aruba ED is the advanced registration process required for entry to Aruba. You need to fill out the form within 3 days of travel. The requirements are ever-changing so it's best to go to the one happy islands website for the latest info. ED must be completed for all passengers but children under 12 do not need to test or purchase the required travel insurance. The required travel insurance is purchased through the ED process at $15 per person.
Once you have completed the process it should produce a barcode verification. I recommend you download and save each person on your phone or Google doc- with the ability to open offline AND print a copy. 
Southwest Airlines will want to see the verified QRcodr when you check in so you will need to check in with a live agent. Even if you have a domestic connection they will take care of the approval on your boarding pass that's required. 
While you may be allowed to check-in at the kiosks you will still need to head to full service to get authorization so it's best from our experience to wait at full service early as the line can get long. 
Once you have the authorization noted on your boarding pass you will be all set and won't need to check in with a gate agent during your layover. 
Arriving in Aruba, was the normal process through customs. The hotel did ask us for our ED documents at check-in.
While we did not need Covid tests during our stay both Hotels we stayed at(Hilton and Hyatt) offered on-site testing during our stay. 
Proof of Recovery to Fly Internationally Summary
Proof of Recovery to Fly Internationally and Return to the US was easier than I expected. Although I was still a little nervous it all went very smoothly. This was our experience traveling with proof of recovery. You should always check the current rules and policies for the country you are flying to and your return country to make sure you are following all the most current rules and have appropriate documentation that is needed. For us, Traveling with Proof of Recovery is the only way to Travel Internationally and we were thankful we were able to put together such a great trip last minute.
Follow Affordable_Family_Travel on Instagram
Make sure to like AffordableFamilyTravel.com on Facebook to get all the latest updates. It's also where I post my Dash Deals that are time-sensitive.
** The information in this article may not be the most up-to-date regulations and guidelines. You must Check the country you are traveling to and returning to for their specific current travel restrictions. The information in this article is meant to share my specific experience only.