If you are itching for a safe getaway here's some of my favorite Travel Products during Covid. Many of these items we will continue to use for years to come.
These are great because they make breathing easier than any face cover we have tried. Neck Gaiters make it easy to cover your mouth/nose quickly and remove it when coverage is no longer needed. We use these every where but when we are in the Sun or hiking they are a must. Mission does sell a tough size but unfortunately are sold out by the manufacturer.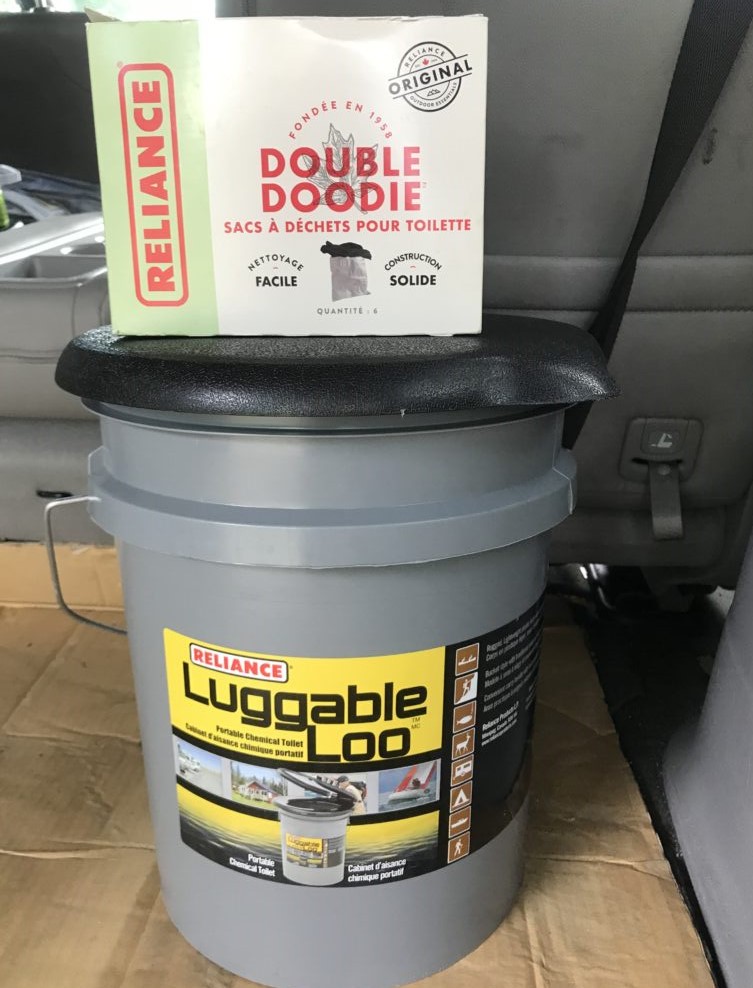 This has come in handy even with local day trips to hiking or kayaking. for toddlers we always had a toddler potty in our trunk and this is pretty much an adult/older kid version. While many will find coverage in the woods, younger girls may find it challenging to squat in the woods or if it's number two its appropriate to not leave your mess. This seat is great. The one we purchase came with the bucket but you can pick up a bucket at any home improvement store. Don't forget the special double doodie bags
Disinfecting Products
Clorox Wipes-these are great for wiping down high traffic areas in your hotel or rental. They are also great for wiping down the travel potty and some other random things as needed. we were lucky to snag a 3 pack recently.
Hand Sanitizer- we bring several with us. I like the hand pump for in the car and kayaking. I like the small portable 3oz bottles for day bags.
Lysol Spray
Johnson and Johnson hand and face wipes- we have used these since or kids were little. There's times you need to wash your hands but do not have access to bathrooms or prefer to avoid. Sometimes hand sanitizer isn't enough. After using the travel toilet we use these wipes them finish with hand sanitizer. After kayaking or hiking we can use them to clean up.

Plastic Bags
Sandwich bags are great for hand covers when you don't want to touch Something. We use them with traveling to portion out snacks, store leftover food, And store items the kids find or souvineers
Garbage bags -we bring these as backup incase we run out of the good double doodie bags. We also picked up cat litter but haven't tried it yet.
We love our kayaks but we never took them on trips until Covid shut down most activities. Thankfully it's easy to social distance in the great outdoors and Kayaking is an extremely fun activity. Once you make the initial purchase its essentially a free activity where every you go. Its help make our trips even more affordable.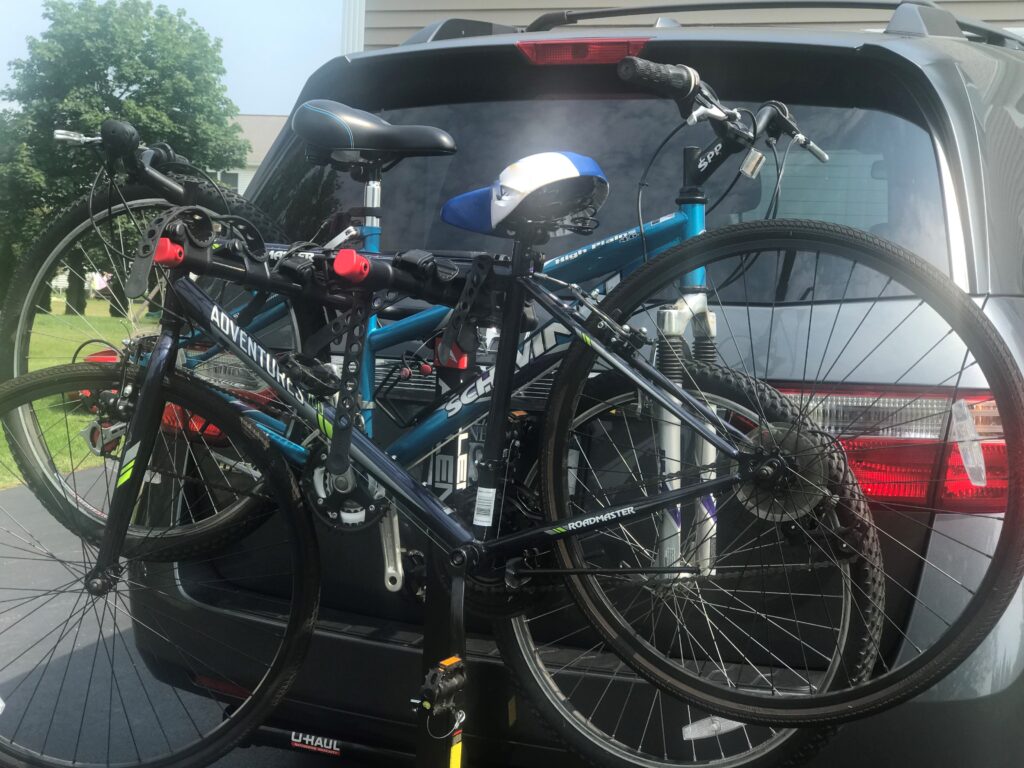 When things started to open in our state the first thing we did was head over to Uhaul and have them install a hitch so we could install a 4 person bike rack. This allows us to take our bicycles where ever we drive. Its great for day trips but its also an additional free activity to do when we travel. Combing bike rides, kayaking and hikes has helped keep us very active on trips so we are never bored.
Check out some of the trips we have used these products on.
Make sure to like AffordableFamilyTravel.com on Facebook to get all the latest updates. It's also where I post my Dash Deals that are time sensitive.