Family Travel Hacking: Saved $13,000 First Year
Family Travel Hacking: Saved $13,000 First Year. I completed my first Year of Travel Hacking with a wonderful Vacation to Japan with my family. What I learned is that Family Travel Hacking is Different. We can still earn tons of points through common strategies and utilize the points and miles I earned in a way that best fits my family. Thanks to Family Travel Hacking my Family can now enjoy many affordable family vacations every year. AffordableFamilytravel.com shared many of these Travel Hacked Family vacations that are luxury trips on a cheap family vacation budget.
I began my journey on the 10xtravel.com Insiders Facebook group and eventually joined a couple of other groups but primarily follow 10xtravel's strategy (though most are similar).
Here's what I have accomplished in 1 years' time. We are a family of four (ages 5.5 and 7 yrs. old) that typically take 2-3 vacations a year, at least one being international.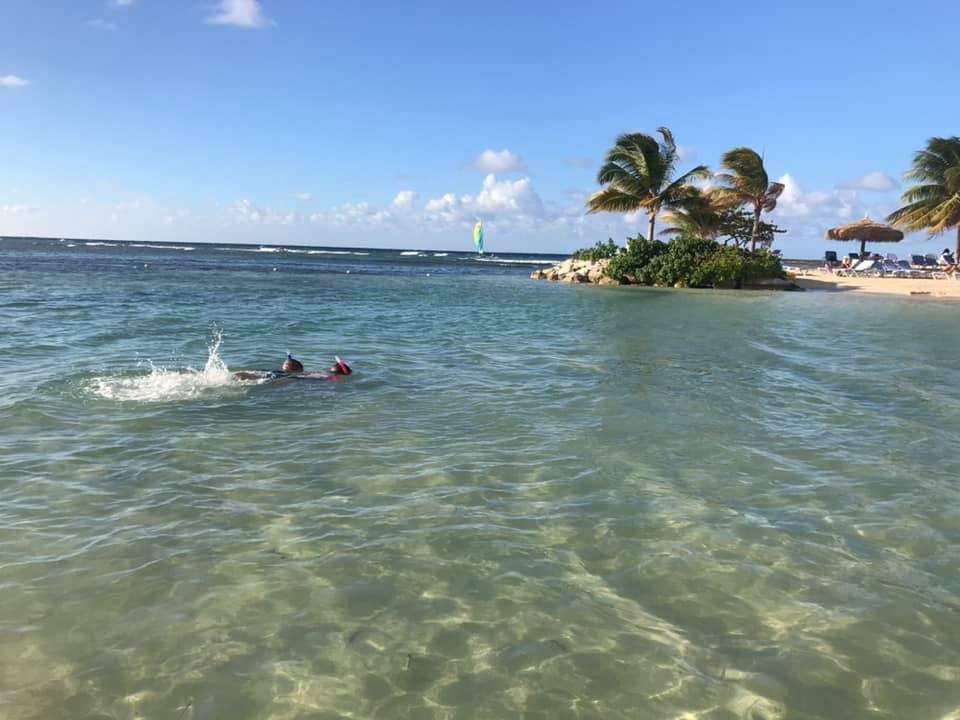 Why I Started Travel Hacking
I started travel hacking because as my children are getting older its getting easier to travel and I wanted to travel more.  My goal is to get to my destination and stay as many days as I can, with as little points necessary, so we focus on economy flights, but hotels are often based on location as well as points. We did not earn enough points to cover flight and hotel for every trip we took but we earned points on the CSR for all the cash travel we did.
How I Calculate Value for the First Year
I do not consider the full cost of an expensive hotel to be savings because in most cases I would have found a cheaper cash option. Therefore, I have 2 values actual cost and the cost we would have paid. My savings is determined by cost we would have paid not the actual cost.  All spending is organic spending I do not do any MS to hit min spending or anything else.  My husband has an LLC that helps us with min spending and is approximately half of our total spending.
Saving over $13,000 our First Year
Total Saving for this year $13,552 less annual fees of $1,214 (deducted $300 from CSR and $400 from amex) making actual savings $12,338. Actual cost of travel that points were used for was $19,037. In addition to this savings I saved over $615 in travel insurance I would normally purchase, though with the increased travel I would be looking into an annual travel insurance policy. The lounge access we receive from Amex and CSR is a wonderful benefit. I calculate the value only on money saved by not purchasing bottled water and meals if needed. We saved $230 using the lounge and received far more benefits than just the savings.
Adding in these savings the benefit of travel hacking for our first year $13,183 compared to the years where we have earned $1500 in cash back on our credit card.In addition, I still have 230,000 pts remaining that were earned during the first year.
Remaining Points at the end of the First Year
105,000 MR pts
44,000 UR pts
40,000 Marriott Rewards
36,000 Southwest Airline miles (and companion pass through December 31, 2019)
60,000 Hyatt points (will earn soon)
50,000 United miles
Where We Went our First Year Travel Hacking
Total Points/miles earned
Credit Cards (2 player mode)

spending min (and pts earn from

Total pts from bonus and min spend

 

 

*more pts from spending were earned then shown

 

 

 

 

 

 

 

 

 

 

 

 

 

 

 

 

 

 

 

 

 

 

 

 

 

 

 

 

 

 

 

 

American express platinum

 

 

 

*

bonus will hit next cycle

1/2019

95WFY

6000

 
 

0

*just starting to work on this one

 

 

 

 

 

 

 

 

Chase Sapphire travel credit

 

 

 

 

 

 

 

 

 

 

 

 
Total miles and Points used:
             

Note:

Savings from southwest companion pass in the first year was $5,670 less annual fees for a

total of $5334

(and we have a year left)
| | | | | | | |
| --- | --- | --- | --- | --- | --- | --- |
| | |   | | | Cost we would have paid (CWWHP) | |
|   |   |   |   | | | |
| Southwest Flights Alb-MCO September | | | | | | |
| Southwest Flights Jamaica November | | | | | | |
| Southwest Flights Punta Cana January | | | | | | |
| Southwest Flights Bahamas January | | | | | | |
| Southwest Flights EWR-LAX OW February | | | | | | |
|   | |   |   |   |   |   |
|   |   |   |   |   |   |   |
| | | | | | | |
| | | |   | | | |
| 5nts Sheraton Tokyo Bay 5th night free (5nts) | | | | | | |
| | | |   | | | |
| | | |   | | | |
| | | | | | | |
       Check out how you can also save on a lot of your travel purchases by using ebates.
Cards we plan to keep: ·      
Chase Sapphire Reserve: utilized for all cash travel earning 3x pts per dollar and 1.5x in the portal, insurance coverage and lounge access. ·      
Southwest Personal CC: we love southwest and the fee is covered by the annual miles given, we also earn some referral bonuses. when the first year annual fees hit we called and were able to receive a retention bonus equal to the annual fees thus wiping out the annual fees for our second year.
Please use my referal links when applying for new credit cards. 
Follow Affordable_Family_Travel on Instagram
Make sure to like AffordableFamilyTravel.com on Facebook to get all the latest updates. It's also where I post my Dash Deals that are time-sensitive.