Budget Travel to Hawaii with Kids may seem impossible. Family Travel Hacking can help you earn Southwest Companion pass and you could fly for only the cost of the fee. Find out more about the Southwest Companion pass. You can also earn a free hotel stay in Hawaii. You can visit Hawaii on a budget with kids by combing these 2 Hawaii deals.
If you are interested in applying for the Hilton cc please use my referral link here: Amex Application (referral link) make sure you select the card you want
Budget Hawaii with Kids: Waikiki on Points
You could visit Hawaii for 6nts at the Hilton Waikiki with flights, breakfast, and dinner, and an airport taxi included for only $104(excluding credit card annual fees). We just finished a stay at the Hilton Waikiki. This is not the Hilton Hawaii village which is at the end of the strip. However, Hilton Hawaii village is 80,000 pts per night. Hilton Waikiki is 50,000 pts per night (ppm). 
Budget Travel to Hawaii with Kids: Free Breakfast and Evening Reception
Hilton Waikiki also has a lounge with breakfast and evening reception which could cover dinner if you don't have super picky eaters.  This hotel is in the center of the strip. It has a pool and all fees are included with a point stay including the resort fee so you actually stay completely free on points unless you choose to rent a car and then will be charged $37/nt parking. We chose to have a rental for this portion of our stay so we could explore the island.
Free Food at Hilton Waikiki: Budget Hawaii with Kids
I'm not sure they would have offered it without me mentioning our gold status. After mentioning our gold status and asking about an upgrade (which we were denied due to being at capacity), he explained the lounge access. Breakfast starts at 6 am which was great for us since we woke up early due to the time change. The scrambled eggs were runny as usual in buffets. Every day they also had potatoes with peppers and onions, fruit, peppers, onions, mushrooms and bread, pastries, bagels, cream cheese, yogurt milk juices, and coffees.
One day we had biscuits and gravy, and sausage. Another day pancakes and bacon and the third Portuguese sausage and waffles. In the evening they had cheese, fruit and crackers, and veggies trays and cookies every day. One evening they had fried fish and creamy pesto pasta. The other was chicken Potstickers and creamy tomato pasta. Our family enjoyed the fish and pasta one evening. It was enough for a meal for all of us. The second night, I was the only one who liked the pasta and the kids wouldn't eat the potstickers either. My husband did a run to McDonald's where they have regular priced ($4) happy meals.
Overall Benefit of a Lounge
Overall we saved a fair amount with breakfast and happy hour and our free points stay. Hilton Hawaii Village is a very nice resort (not quite as nice as Aulani with their kid's club and activities).   If we planned to be at our hotel more and had the extra points we would consider a stay there. Drinks are not included. Instead, head over to ABC store and pick up some much cheaper drinks including bottled wine for only $10.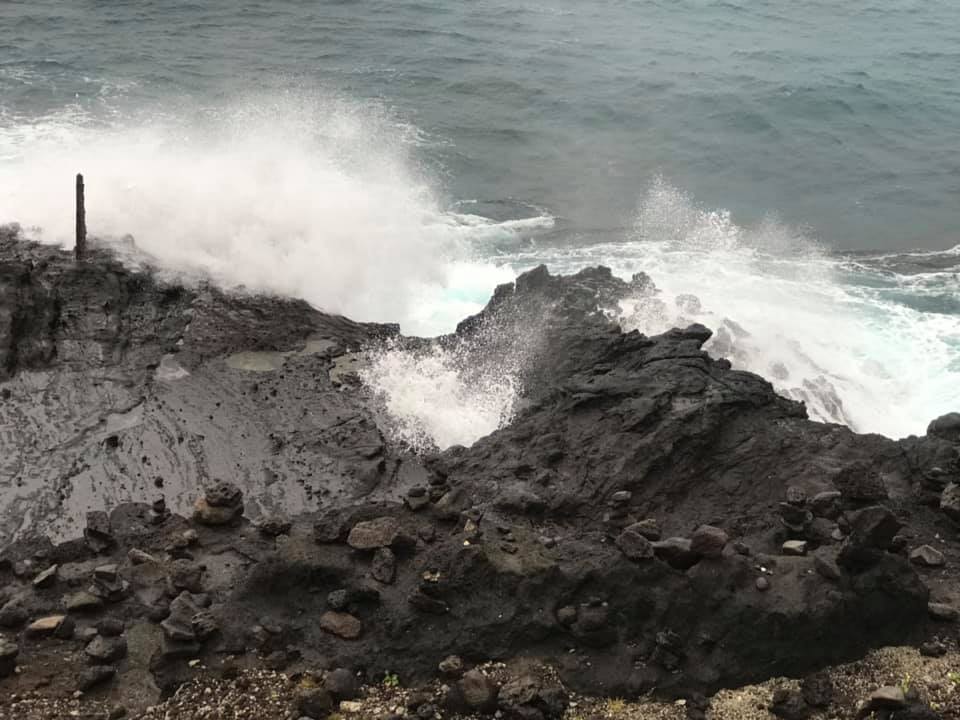 How to Stay Free
So how can you stay for free and get the lounge access included? Apply for a Hilton business credit card (amex application make sure you select the card you want).  Earn 125,000 Hilton pts after spending $3,000 in 3 months. Refer your partner for 25,000 points. Once he meets min spending for another 125,000 pts, you will have a total of 275,000 pts. You will also have 6,000 pts from spending because Hilton allows families to pool points you will have 281,000 pts total. 281,000 pts will get 5 nights at Hilton Waikiki with all fees included. Hilton gives you the 5th night free when paying with points which means you actually get 6nts total for 250,000 pts.
The Hilton Business credit card comes with gold status. This gets you lounge access at Hilton Waikiki (not every Hilton resort). Make sure you time your application so that you travel within the first year you have the card so you still have your gold status during your visit to get the lounge access. Charlie's taxi offers airport service to Waikiki for only $30 each way if you choose not to rent a car. Pair this with southwest companion pass and miles and only pay $11 person rt fees. This is how you achieve Hawaii on a budget with kids. Waikiki has a lot to offer without leaving the area or having a car.
There's a variety of places to eat from fancy restaurants to Hawaii plate lunch and poke places. You can hike diamond head, and visit the zoo and aquarium all within walking distance. You can take a paid shuttle to Hanauma Bay, the Polynesian culture center, and Kaula ranch.
Budget Travel to Hawaii with Kids Summary
Here are the cards you will need for the deal Budget Travel to Hawaii with Kids
(1) Hilton credit card 
(2) southwest credit cards x 2 adults in a household can get you
=
Flights a
6 nights at Hilton Waikiki 
breakfast and limited dinner included.
Cost
$60 round trip taxi
$11 rt per person fees for southwest meals you could pay $104 for a family of four for the trip and just pay for lunches.
If you really wanted to save even more breakfast offers bread, peanut butter, and jelly packets. While the policy is not to take food with you our kids have walked out carrying a half-eaten bagel and no one has said anything. Or you could pack your own from home. The hotel rooms have mini-fridges you can store some food and drinks in. For more information about Hawaii check out my SWA Destination Tuesday Hawaii Highlight.
Follow Affordable_Family_Travel on Instagram
Make sure to like AffordableFamilyTravel.com on Facebook to get all the latest updates. It's also where I post my Dash Deals that are time-sensitive.