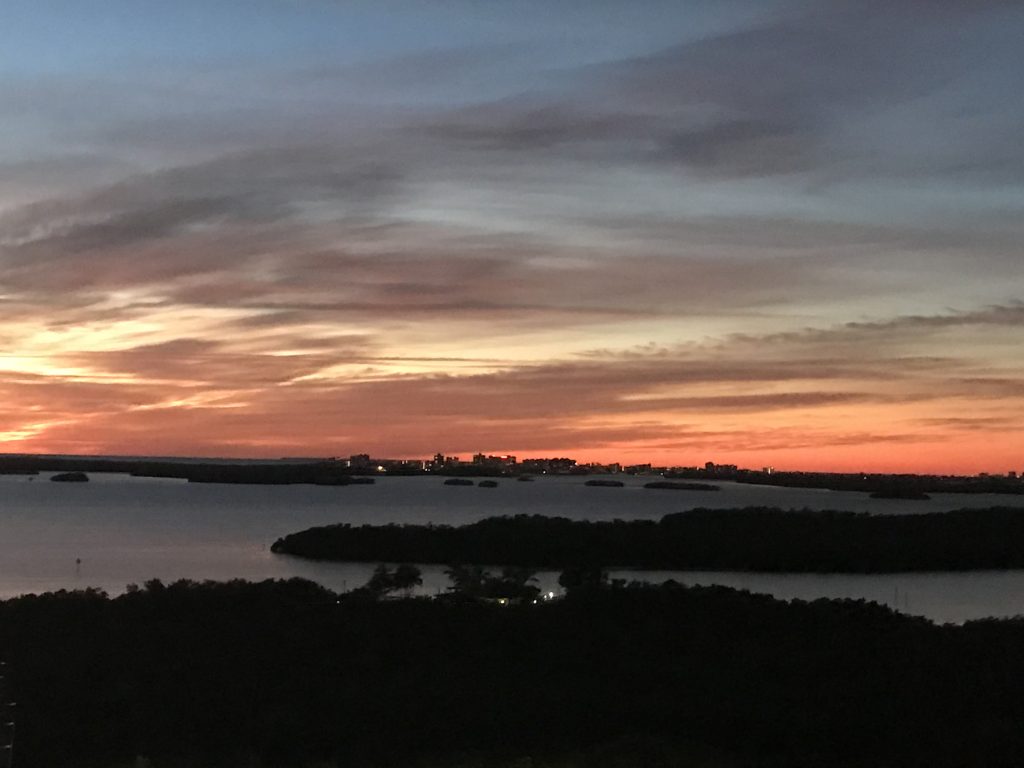 Budget Travel to Florida With Kids. We had a tight Florida budget for a quick getaway. Thankfully we had Points and credits we could utilize to keep our budget under $600 total on a trip to Florida and of that only $284 was cash out of pocket (out of our current vacation budget)
We had a wonderful time at the Hyatt Regency Coconut point and spend 3 full days there. It was exactly the winter getaway we were hoping for. If you have the southwest companion pass, this is a great quick getaway on a budget.
Tips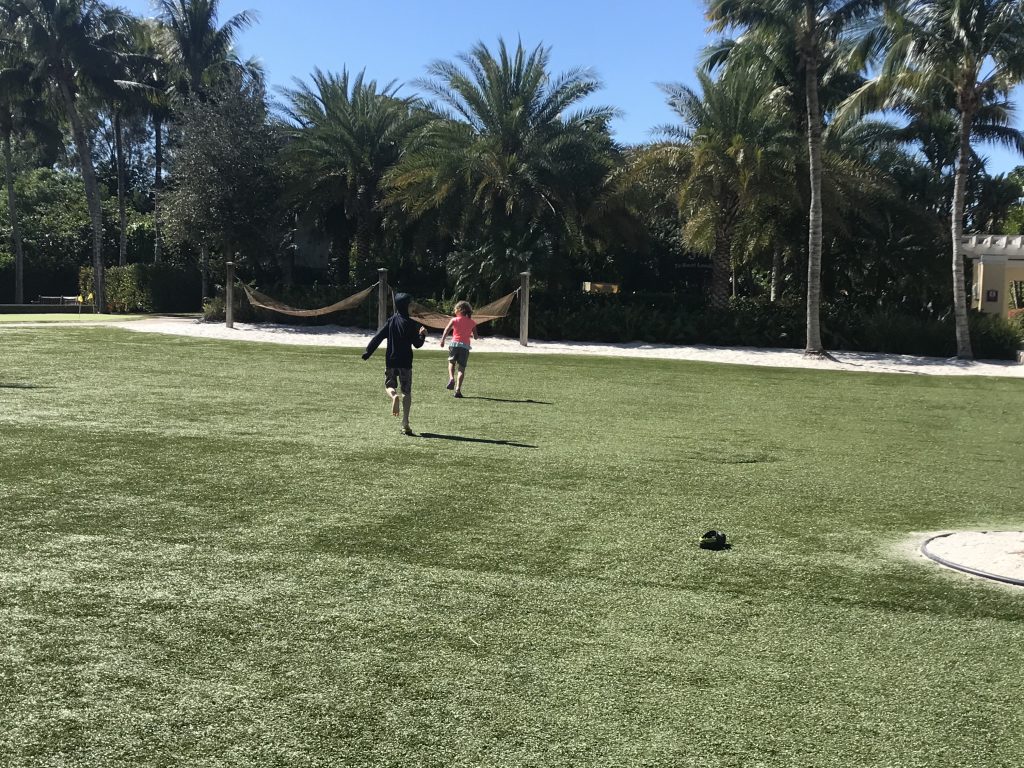 Keep a Spreadsheet of all Available points, Credits even GC, and when they expire.
If you have flights booked on Southwest and notice their price drops, you can call them to have the price adjusted and they will issue a voucher for the difference. The voucher usually expires 12 months from the original booking date. However, if you used a previous voucher on the original booking, the new voucher will expire on the same date of the previous voucher expiration date (meaning sooner).
Book Southwest flights as one way otherwise you will only get a voucher back if the entire flight price drops vs one way.
When Canceling a credit card, first consider the benefits that may make it worth keeping and paying the annual fee.
Every gift card for chain restaurants or Fast food can be utilized on vacation to reduce the cost of food.
Bringing food with you, what I call eating out of your suitcase, can save a lot on food. When your meals aren't expected to be local foods or anything special its great to save by not eating out.
Cost Breakdown
It Cost us $624 For our 4 Day 4 Night Trip to Florida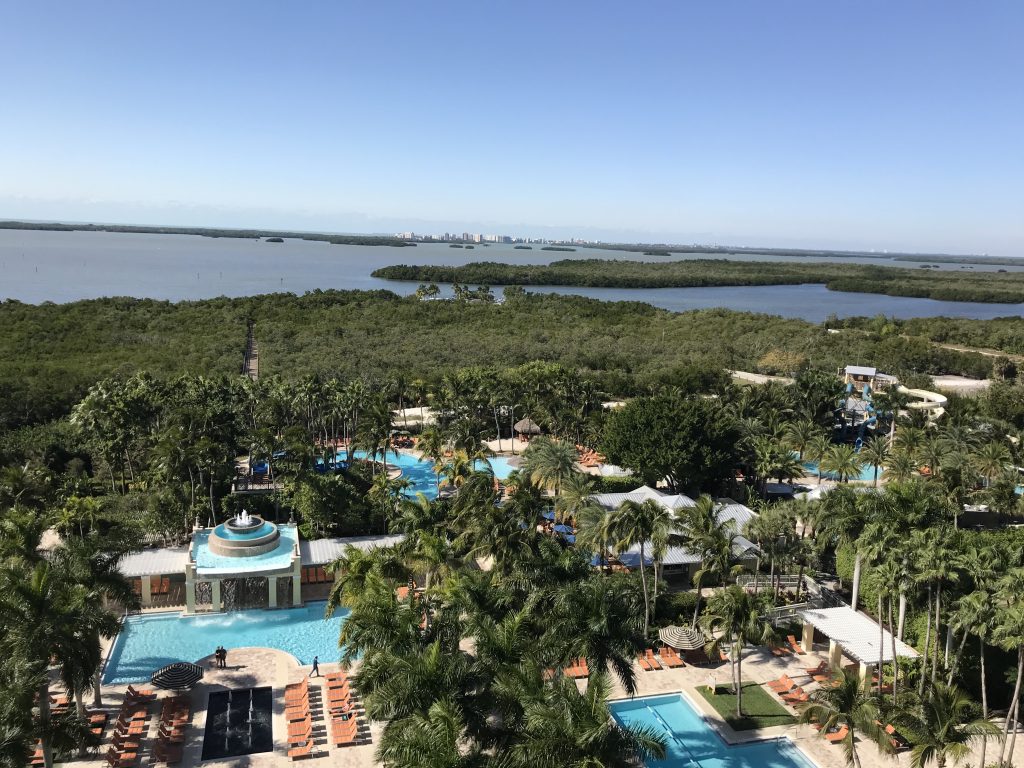 Our out of pocket expenses for this trip included $284 ($133 flight, $45 Transportation, $106 Food). However $150 of the Southwest airline credit we had was from a previous cash payment so I counted it as a cost.
While most Travel Hackers Do not include annual fees (AF) and other expenses in their costs I try to be as clear as possible what my expenses are. We did pay $190 for Annual Fees for 2 Marriott credit cards which we chose specifically for the free night certificates. I would not include CSR AF costs because we did not get the card for the Door-dash credit we receive other benefits that make the AF worth it. The total cost of the trip for us was $624 for 4 Nights 4 Days for 4 of us.
Flights for a Budget Florida Vacation with Kids
$250 Southwest Vouchers from Hilton Honors Credit Card
$285 Southwest Vouchers- $150 was credited from a cash flight we paid.
We did not have Southwest companion pass but that would have cut the cost of flights in half.
$25 GC from Christmas Gift
$133 OOP (out of pocket) remaining balance for flights for 4 people. However, $150 of the voucher was paid out of pocket previously so I would say the total is $283 for flights for 4.
Hotel for a Cheap Florida Vacation With Kids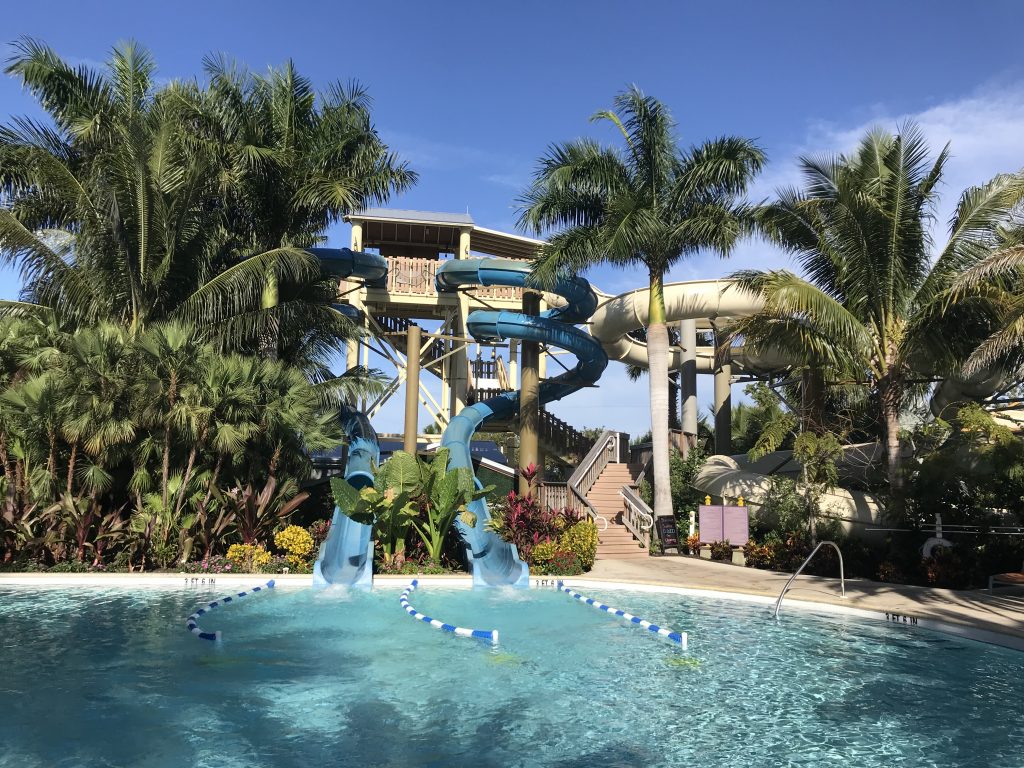 Hyatt Regency Coconut Point
32,000 Hyatt Reward Points -refund for issue on the previous stay
8,000 Chase UR pts transferred to Hyatt earned from spending on chase cards
40,000 UR pts total Fees are waived at Hyatt when staying on points
Residence Inn by Marriott Fort Myers at I-75 and Gulf Coast Town Center
2 Free Night Certificates from our Marriott CC. Annual Fe e(AF) is $95 each so like paying $95/nt
No fees were charged which I was surprised by because Marriott does pass on their fees.
Bonus the hotel includes breakfast each morning and Managers' reception at night. The first night was a 1 bedroom second night we were upgraded to a 2 bedroom.
No cost for Hotel Stay for 4 nights
Transportation for a Cheap Florida Vacation with Kids
We originally booked a rental car for $100 for the 4 days but there were none available. In the end, this changed our plans but we were actually able to save
Marriott Residence Inn Complementary airport shuttle
Lyft to/From Hyatt Coconut pt (around $45 including tips)
Total Cost of Transportation $45
Food
The restaurants at the resort are fairly expensive especially compared to offsite options but had planned to stop at a grocery store and drive off site for dinners. With no access to a car, our plans changed. We ordered Instacart. Our order qualified for free delivery but we paid $6 in fees for our wine and food. The prices are fairly reasonable on the food. we spent about $72 on Wine and Food, which includes Salads for my lunches, cottage cheese and cherry tomatoes for breakfast for me, fresh fruit for the kids, chips and yogurts. As well as a pint of milk.
We had brought bread with us because it would have gone back by the time we got back. At the Marriott without our rental car, I grabbed a peanut butter and jelly packet, unsure of what we were going to do for food the next few days. We brought cereal and oatmeal and a bunch of other snacks.
I don't really count groceries as an expense since it's pretty much what we would spend at home- though we splurged on a little more wine. We paid $6 in fees for grocery delivery to cover our breakfast and lunch at the resort.
For dinner, we used Doordash for 2 nights. My Chase Sapphire Reserve Credit card recently added $60 credit which we utilized making the total out of pocket for 2 nights' meals $17. In addition one night I spend $25 at the Ceviche Bar. The Last Night we headed out to the Restaurant in the Complex next to the Marriott and spent $48 on a Seafood meal thanks to their kids eat free special. Total for 3 nights meals $100.
Total Food costs $106
We decided to fly to Ft Myers specifically to visit The Hyatt Coconut Point as it's known as a great place to stay with kids due to the many resort activities and pool complex with several slides. You can read all about our stay here.
Marriott Residence Inn
We chose to stay at the Marriott Residence Inn to use our Free night certificates but also because it was close to the airport. The complimentary shuttle came in extremely handy when our rental car fell through and the free breakfast and manager's reception saved us a little on food. One night they had meatball subs, chips salad, and cantaloupe, as well as wine and beer. The meatball sandwiches were disassembled so there's the option of having meatballs only sauce or no sauce and mozzarella cheese if you would like. We have upgraded to a 2 bedroom which the kids were extremely excited about as they had their own bedroom.
We had a great time on our cheap Florida vacation with the kids. It's pretty easy to earn the points needed to take an affordable trip like this.
Follow Affordable_Family_Travel on Instagram
Make sure to like AffordableFamilyTravel.com on Facebook to get all the latest updates. It's also where I post my Dash Deals that are time-sensitive.