We had so many Affordable Family Vacations with Southwest Airline Companion Pass the first year we earned it. Thanks to traveling hacking, especially the south west airline companion pass, we had an amazing year including 13 trips from an over night camping safari to our first family trip to Asia.
If you're looking to travel more I can't say it enough: The Southwest Companion Pass is life changing! It will help you travel where ever you want to go within the US, Mexico, Caribbean and Central America.
Want to create more adventures with your family in 2020? Join The AffordableFamilyTravel.com Crew to hear how from others about their  affordable family travel adventures.
Here's Where We Went and How We Saved.
*Southwest companion pass allows one companion to fly free with you every time you fly with southwest for up to 2 years (the year you earn it and the following calendar year). It also allows you to add your companion to your flights even when using miles. To earn southwest companion pass previously needed 110,000 miles. You get to keep your miles, the pass is a bonus. When Mike and I earned the passes we had a pool of over 220,000 southwest miles to use to cover our flights and our kids flew free. We earned some additional miles along the way (you can also transfer chase UR to southwest). This is the number one reason we were able to make so many Affordable Family Travel adventures happen this year.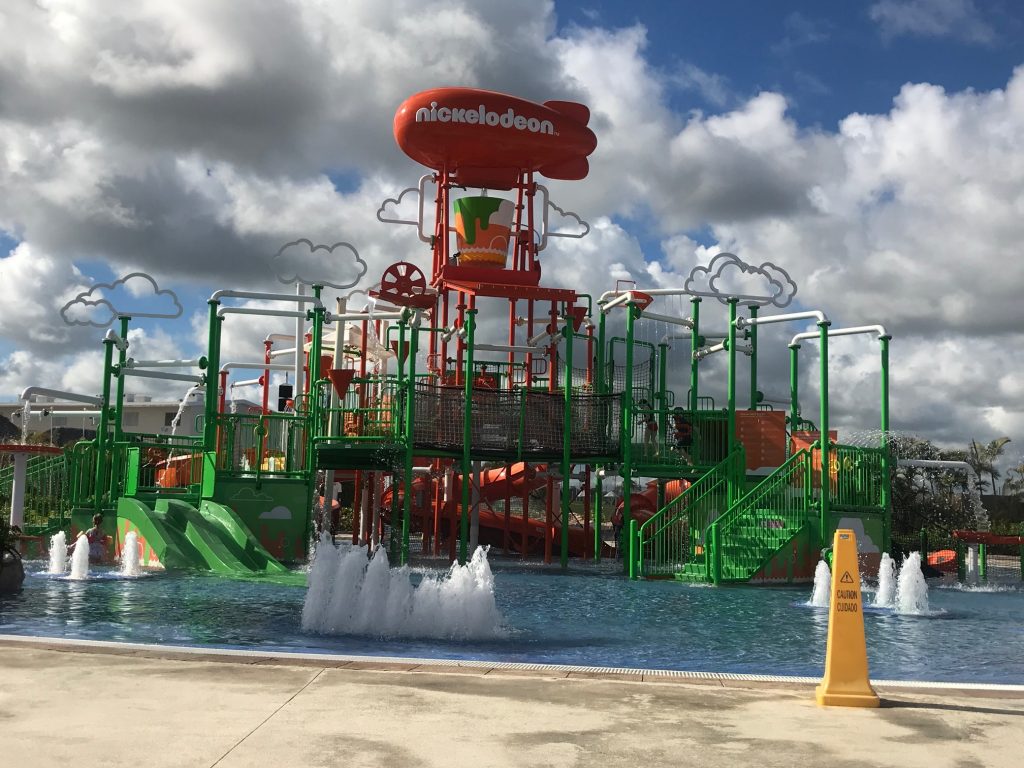 Saved with: Southwest companion pass* and miles to cover flight except taxes. Kids free Resort Promotion. 56,160 Southwest miles and $482 for airline fees for 4 people.
We headed to Nickelodeon Resort Martin Luther King Jr weekend. Thanks to Southwest Companion pass this trip was more affordable despite the steep price for the resort. We also booked a kids stay free promotion which saved us about $800 off the resorts regular rates. Over all it was worth going for the experience as the kids loved it. But I didn't feel it was a good value over all for the money. The food at the buffet needs to improve as does the service and the dinner reservation process needs to improve.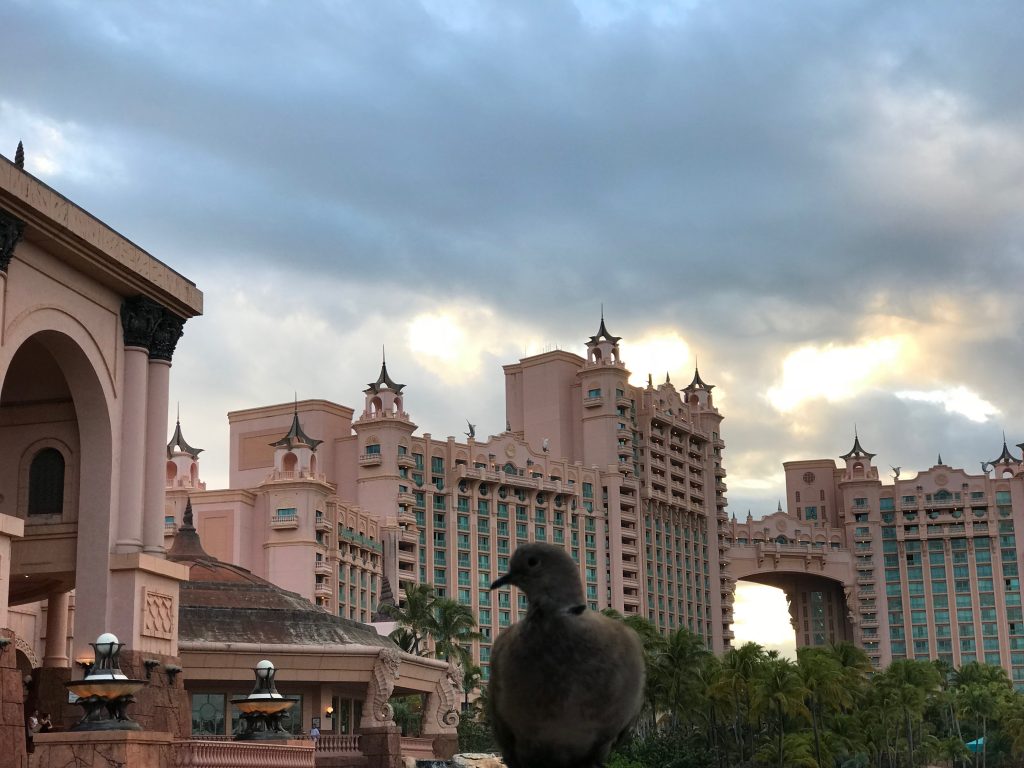 Saved with: Caesars Reward 4 Free Nights (status match from Marriott cc status) with Southwest companion pass and miles to cover flight except taxes.  We used 61,932 miles plus $472 for the January trip and 42,774 southwest miles plus $494 in airline fees for 4 for the October trip. $256 Resort fees for 4 nights for each trip. The total out of pocket expenses for each trip was under $750  for flights and 4 nights hotel for our family of 4.
We traveled to Atlantis twice in 2019. Thanks to Caeser's rewards 4 free night stay  for Diamond members which is easily obtained through a status match. We did a status matched in November 2018; We  immediately booked a stay for the end of January 2019 before the current promotion ended. Then in March 2019 when the new promotion came out we rematched and booked a stay for October 2019. .We love Atlantis.  If you have southwest companion pass this is a great deal to pair with your free flights.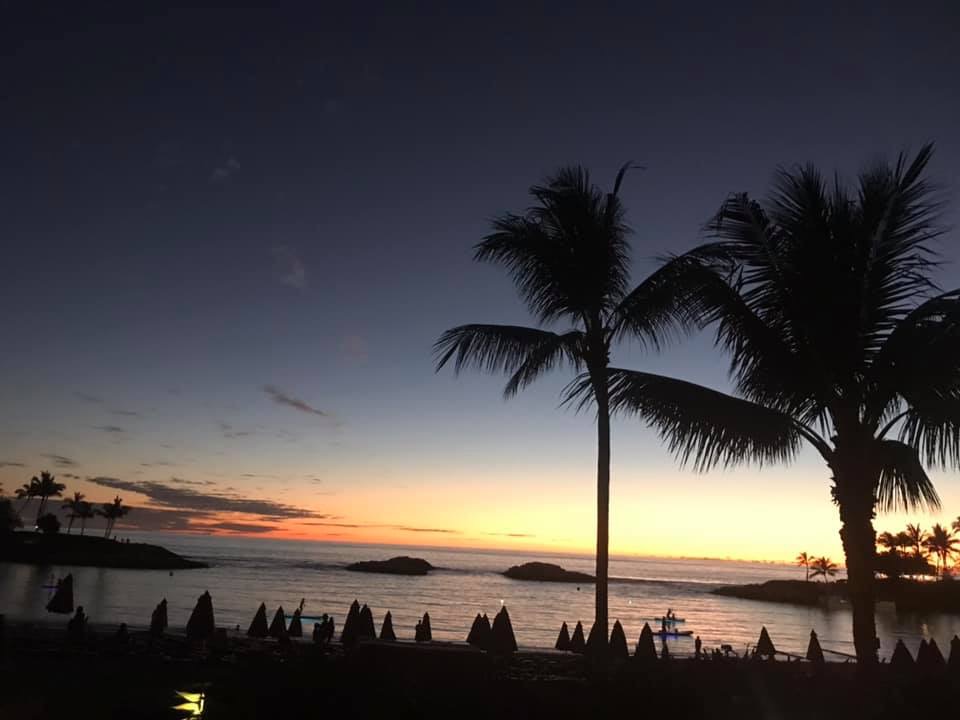 Saved with: Southwest Companion pass and miles to LAX and 3 nts Free Hilton Wakiki from points earned with the Hilton Business CC. Offsite motel still within walking distance to Disneyland including breakfast. 20,462 miles and $11 airline fees for 4 people to LAX from NYC.
Disney and Hawaii. 2 of my favorite things. This may be my favorite trip combination because it seems to hit every tick mark on our ideal vacation. We all love Disney parks.  Disneyland California is much more manageable so you can see and do so much more in a shorter time. It's also much more affordable as we stay offsite at a motel in walking distance.
Hawaii has it all. Adventure, relaxation, culture, food. And even better our favorite resort Aulani. While Aulani is expensive, we find affordable eating and entertainment is included .  The Polynesian culture center was one of the highlights of our trip. We stayed at the Hilton Wakiki on points at the beginning of our trip.  this helped us save while we explored the island before our rest and relaxation at Aulani Resort.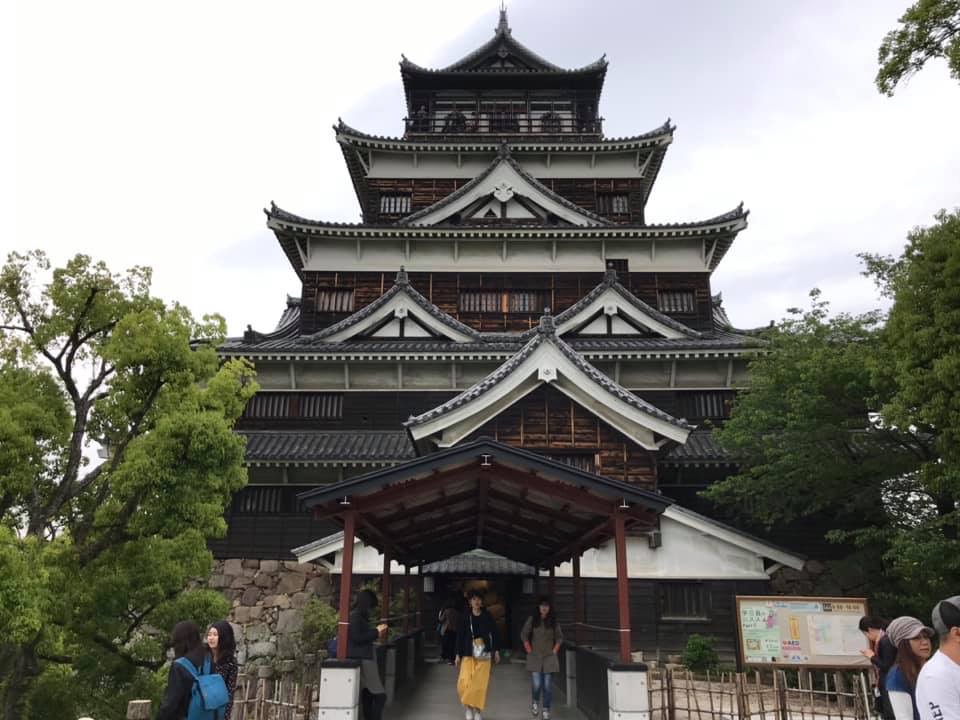 Saved with: Flights and 10 nights hotel Free using points earned from Chase Credit card bonuses, and 2 Marriott credit card bonuses. 285,956 Chase ultimate Rewards (UR) pts for 4 people NYC-Tokyo, Tokyo-Hong Kong and Hong Kong -NYC all direct. 5nts Sheraton Tokyo Bay (5th night free), 200,000 Marriott rewards (plus fees). 3nts Hyatt Kyoto 60,000 Hyatt points transferred from Chase Ultimate Rewards (UR). The Chase Ultimate Rewards points were earned from Spending and Credit Card Bonuses from the following Cards: Chase Saphire Reserve 50k, Chase Saphire Preferred 50k, (2) Chase Ink Plus 80k each- 4 credit cards total to cover a family of 4 trip to Japan.
This was a big 40th Birthday Trip for Mike. I was thankful to have started Travel hacking the year prior because I was able to cover all flights and 10 nights hotel in Japan.  Over all it was still an expensive trip. We splurged on reserved seating train tickets and 5 nights at the Explorer lodge at Hong Kong Disney. This trip was our first big traveling hacking trip. It truly made us realize that almost any destination was within our reach with proper planning and utilizing points. We loved Hong Kong Disney. If we were ever back in that part of the world we would definitely go back. .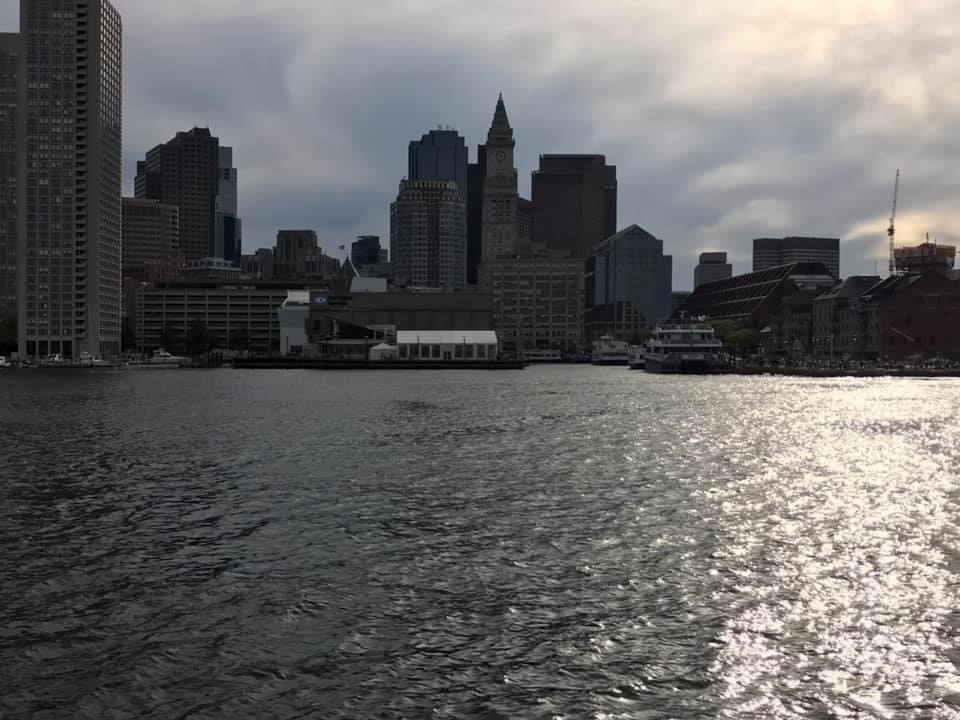 Saved with: 2 Free nights from points earned with the Hyatt Credit card bonus (50k plus spending). ASTC Museum Reciprocity Program; The annual family pass cost $100 which was less than admission at 1 of the 2 museums we visited with the pass.
Thanks to Hyatt points, we spent Memorial Day Weekend in Boston. Since Boston is driving distance for us we simply paid for parking, food and entertainment for the weekend. We utilized our Science Museum pass with ASTC Reciprocity to visit the Boston Science and Boston Children's museums for free, paying only $100 for our family pass. We booked a combo New England Aquarium and Whale watch combo pass for a small discount. This was Mike and the kids first trip to Boston. It was something we have been saying we would do since before we were married, so it was a big deal that we FINALLY made it!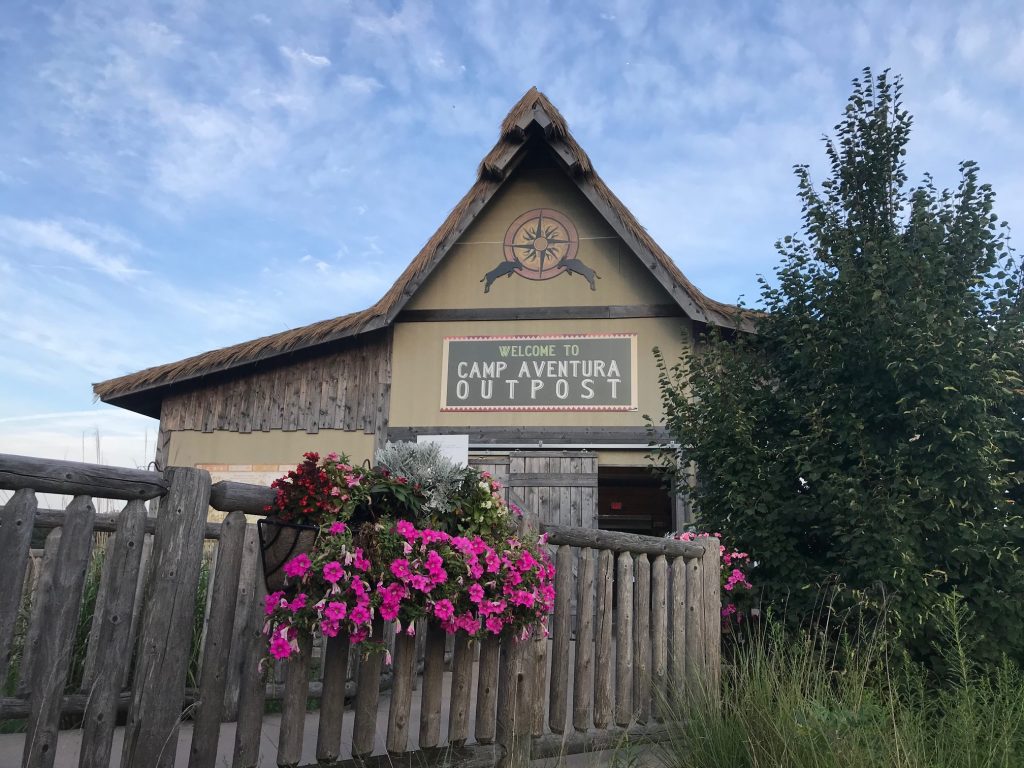 Saved with: Discount from season passes
We found out about this experience last year but it was too late. So we couldn't' wait to book an over night safari this year. To make it even more special it was the kids first time tent camping. The over all experience is a good value as it includes food and activities including some very unique experiences. There is nothing like waking up to the Lions call (sounds like a blow horn).
Adirondacks, NY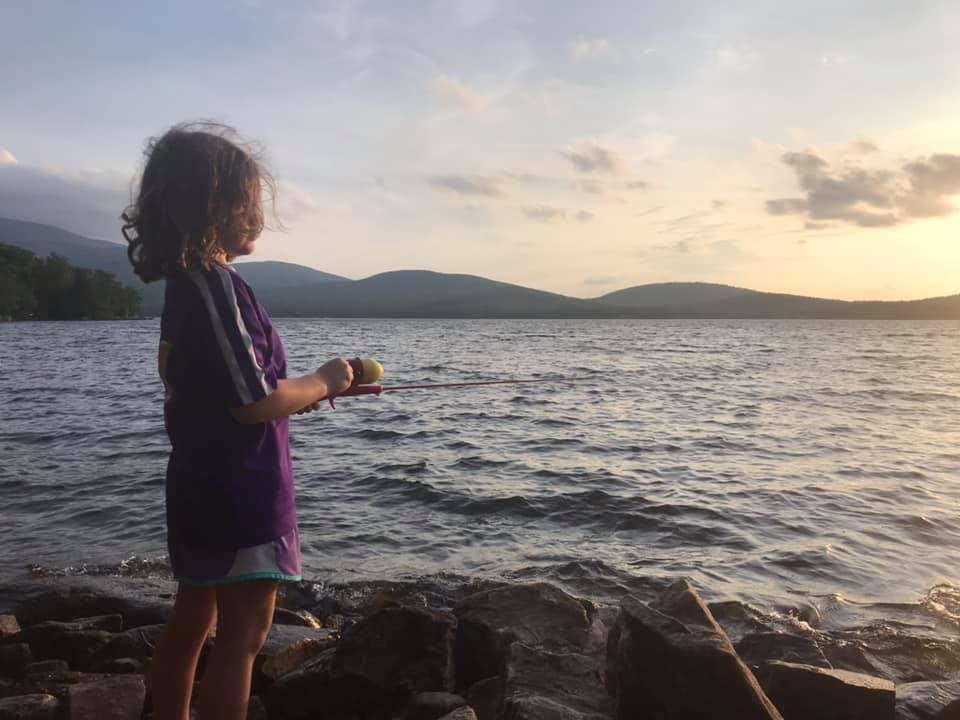 Saved with: Free Stay at Family (there's plenty of affordable camping options too)
We are lucky enough to visit my parent's camp in the Adirondacks. Its a place that's been in the family for several generations so it's sentimental but for the kids it's simply the classic "camp" experience. They love fishing, especially my son. Last Christmas they received inflatable kayaks for Christmas so they were excited to test them out- and they worked very well. Then there's smores and swimming and spending time with family including Grandma, Grandpa and their cousin. We sometimes make a trip up to Le Ronde in Montreal with our Six Flags season passes and last year we visited the Parc Safari which was a great experience. The only thing missing from this great outdoor experience is hiking and while there is plenty of options in the area it never makes it on our itinerary.
Hampton Beach, New Hampshire
Saved with: 1nt 2 day Affordable Family Travel Adventures. By booking only 1 night in a town within 3 hours drive, we can leave early Sat morning spend a full day at the beach Sat and Sunday and drive home Sunday afternoon when the kids are exhausted. Making the cost of a 2 day beach treat affordable despite peak season hotel prices.
We booked a 1nt stay for a quick weekend getaway to the beach. We had never been to New Hampshire so we figured why not. The beach is a nice beach, but the water is freezing. Thankfully its shallow but our son barely went in the water though our daughter didn't seem to mind it as she loves to boogie board. We didn't have very good luck with restaurants either. I'm glad we went but it's definitely not a place we would choose to return.
Ocean City, MD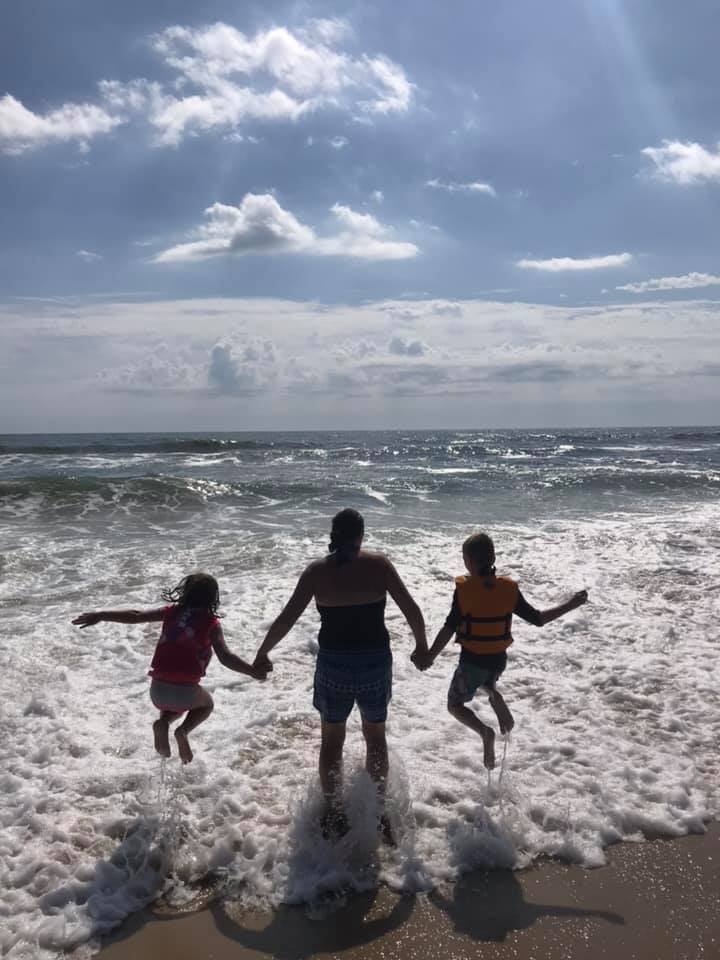 Saved with: VRBO Rental
We stayed labor day weekend at a beach house in Ocean City, MD with my parents and sisters/brother inlaws. It was my first time renting a beach house (first time renting airbnb or vrbo ever). Renting Airbnb or VRBO can definitely to help make your next trip an Affordable Family Travel adventure.  My sister found us a really nice beach house at a good price a block from the beach. My other sister found this great seafood shack that we ordered to go from one night. We enjoyed the over all experience so much we hopefully will be back again.
Renting beach houses can be a great affordable vacation especially if you are splitting a house among several families. you often can save on food. I hate cooking on vacation but I also love bring able to make chicken nuggets and easy mac instead of paying $8-$10 a kids meal out. Since most items were prepared a head of time and we ordered out one night it was pretty easy relaxing weekend.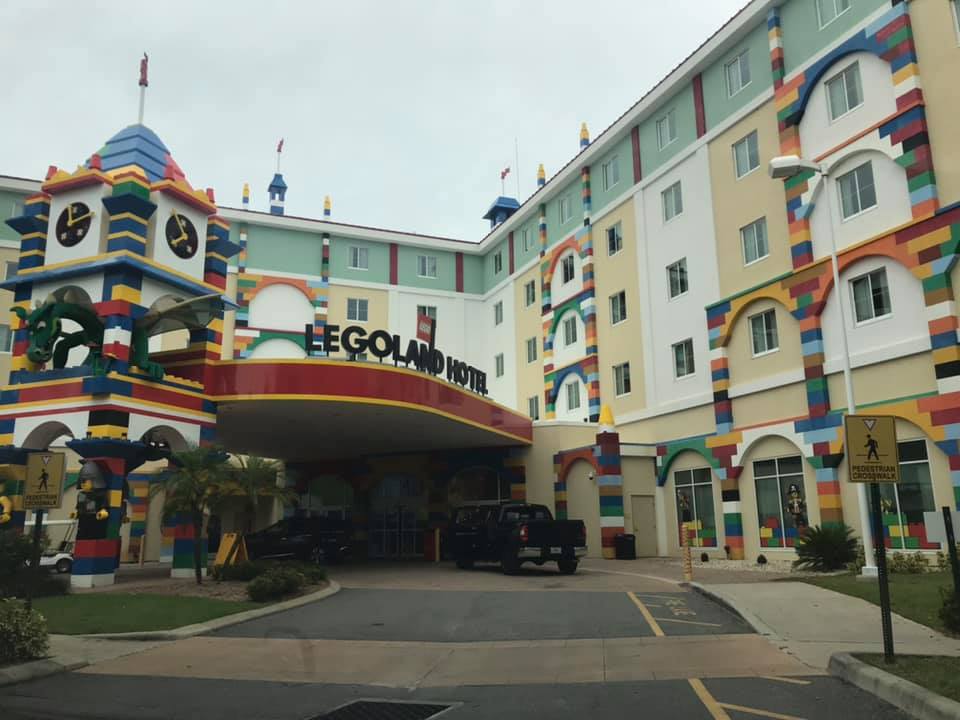 Saved with: Southwest Companion pass.
We spend 2 nights 3 days at Legoland Florida. This reignited the kids love for building and was the perfect teaser for when we gave them their Legoland NY season passes for Christmas (Legoland NY opens July 2020). The kids absolutely love the Legoland Hotel. we utilized southwest companion pass for flights making this an affordable trip fun family trip.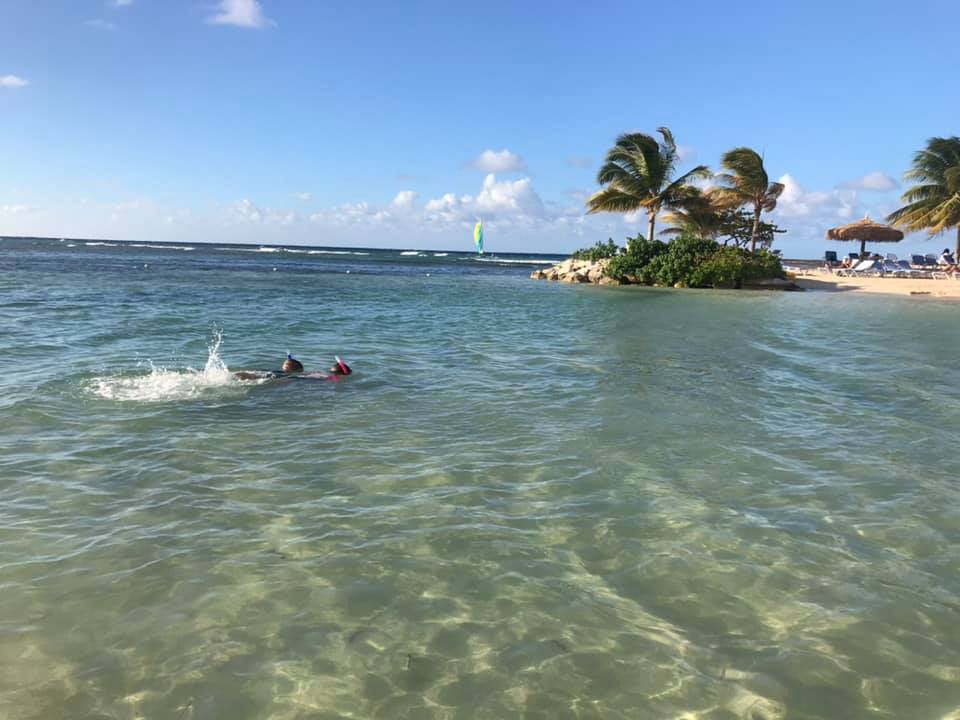 Saved with : Southwest Companion pass and miles. Budget Friendly All Inclusive for $180 or less a night all food and entertainment is included. 57,913 southwest miles plus $523 in fees for 4 people for flights.
We headed to the Holiday Inn Resort All Inclusive in Montego Bay for Thanksgiving. It's our favorite budget resort. Its fun and relaxing and educational. We find so many different sea life snorkeling and seem to learn new things each trip. We love the resort so much we hope to make an annual trip here, although we probably won't be traveling on Thanksgiving weekend again. This is our top All Inclusive resort for Affordable Family Travel adventures.
The Kartrite Resort & Indoor Waterpark , Monticello, NY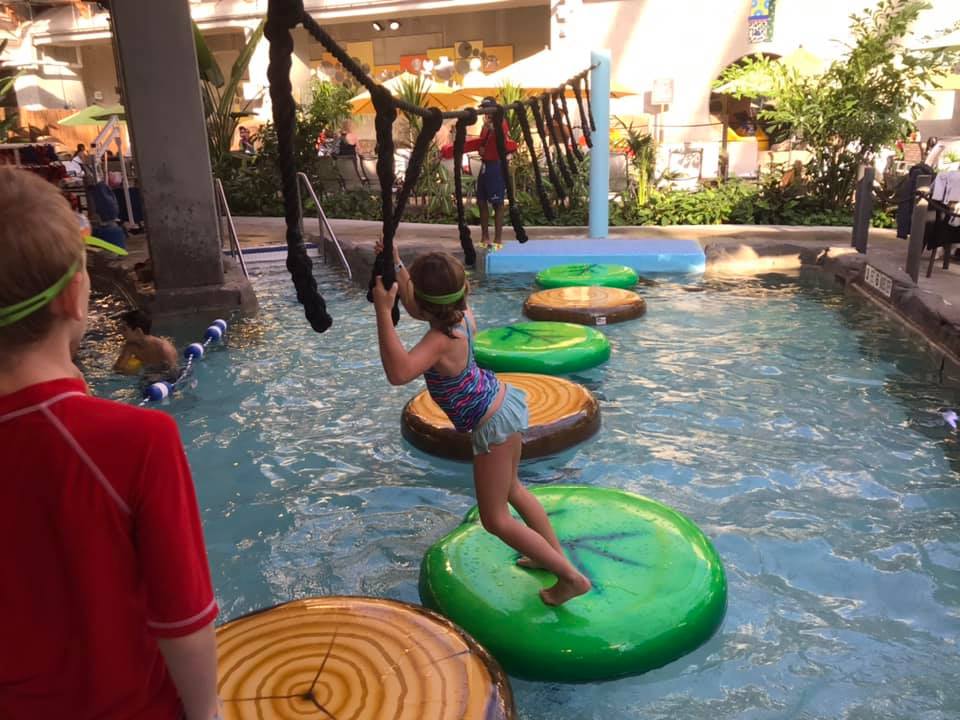 Saved with: 50% off Suites Special.
New this year this indoor water park has been offering great specials. I have been sharing the deals on my facebook page and in the AffordableFamilyTravel.com crew group. We were able to book a 50% off suite special. The waterpark is small but the kids (6 and 8 yrs old) love it. 2 days 1 night was plenty of time there and the kids even had time to do several arts and crafts and activities they offered for free. I was surprised at how many activities were included. The entertainment staff were wonderful and worked very hard.
There were several good value food choices- though some how my daughter only liked nachos and French fries and the rooms came with a fridge and microwave which we utilized for snacks and when to feed our daughters (who by the way wouldn't eat easy mac either). Since we went during Christmas break I was worried it would be packed but it really wasn't at all. there wasn't usually more than a 5 min wait for anything except the surf rider thing. Even that you just had to keep an eye out for when the line dropped.
What's Next? 2020 Affordable Family Travel Adventures.
After the year we have had we all agreed we want to slow down a bit with travel. We do not have southwest companion pass in 2020 and are hoping to earn it again for 2021 and 2022.  South Africa is our next big trip we are heading for a Safari. We also have a quick trip to Florida for a long weekend planned using southwest credit that was expiring. We hope to return to Jamaica next fall again.
Affordable Family Vacations with Southwest Airline Companion Pass Summary
Everyone is different but for our family 6-8 weeks between trips seem to be the perfect number. After 6-8 weeks we start to wonder when our next trip is and we are ready to get going somewhere again. It also gives us time to keep up with our every day responsibilities. Averaging over 1 trip per month was a bit too much. Especially since many of them included flights.
We also learned that taking 2 major trips during February break and April break was just too much. While they are 6-8 weeks apart it's definitely too much planning and prep work and usually exhausting travel to do 2 big trips that close together is just a lot.
We are hoping to spread longer trips out by at-least 3 months and keep smaller even weekend long trips 3-4 weeks minimum apart. This will likely mean less travel but definitely more life balance. It should also allow us to balance our time off this summer so the kids can be home more, which is something they requested. this past  summer  we didn't even take 1 full week off so they were at camp every week.
Travel hacking has given us the opportunity to travel more than we could ever afford to. It's been amazing and as we fine tune our travel hacking skills and learn to balance life and travel, I imagine fewer trips, more points to cover those trips and less cash out of pocket.
I started Travel Hacking February 2018. You can check out How  I earned covered $13,000 worth of travel expenses thanks to Travel Hacking in my first 12 months and stay tuned for my second year summary once it's completed after February 2019.
Follow Affordable_Family_Travel on Instagram
Make sure to like AffordableFamilyTravel.com on Facebook to get all the latest updates. It's also where I post my Dash Deals that are time-sensitive.