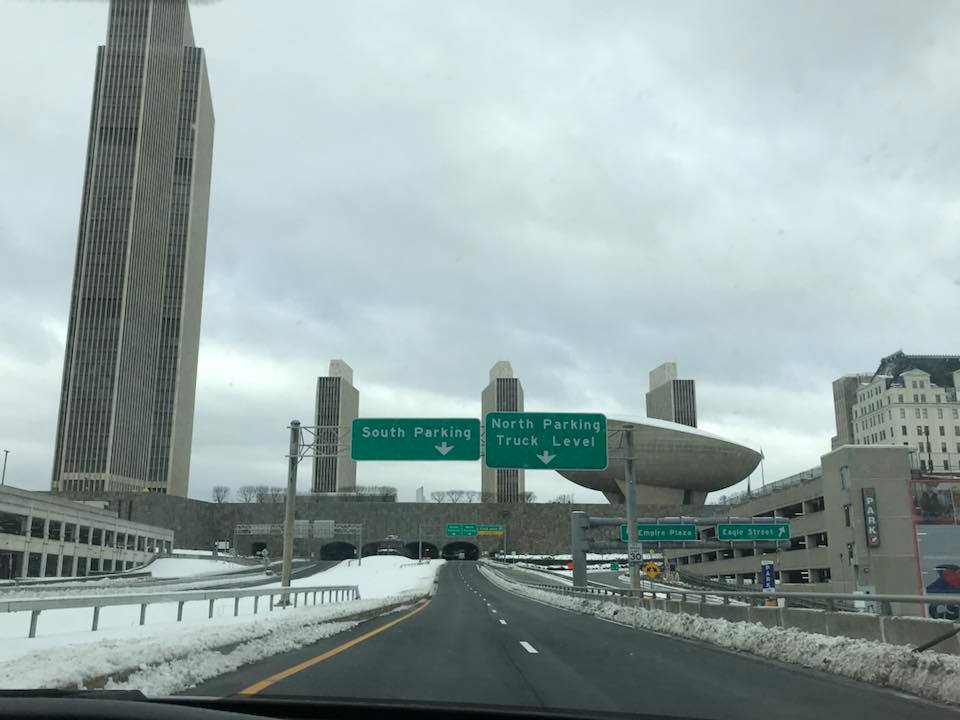 Visit Albany. While it may not be a top destination in the US, The Capital District (Albany, NY) has a lot to offer. It's an affordable getaway a short 3-hour drive from NYC. The city is full of history and surrounded by many opportunities to enjoy Farms, Nature, and Hiking. The city is very walkable in the downtown area.
Free or Affordable Albany: ART, History & Architecture
There are tons of free and affordable family activities in Albany. Whether you enjoy history, architecture, or nature there's something for everyone.
Take a Free Tour of New York's Capital Building. View the gorgeous million-dollar staircase. In the fall you can even take a Capital Hauntings tour. These tours are free. Here's more information on Capital tours.
Visit the New York State Museum. The museum has a children's room that will keep your kids busy for an hour or so. They also have a 911 exhibit, as well as New York state history and nature displays. They also host temporary exhibits. Admission is free but there is a donation box if you would like to leave a donation.
Visit the Empire State Plaza. The Empire State Plaza is situated between the New York State Museum and the New York State Capital Building. The Egg is a performance art venue located on the Plaza and the concourse is the area below the Plaza connecting everything. The Empire State Plaza and the Egg host special events and music performances. Some Free and some for a fee. In the winter there is free skating (rentals available for a fee) and in the summer they offer free live performances and events. You can check out upcoming events here. You can also Enjoy the Art Sculptures on the Plaza. Check out what Art is available at the plaza here.
Tour Albany's Architecture. You can do a self-guided tour utilizing resources at Albany.org.
Art in Albany. Check out First Friday's highlighting Art venues around the City. The Albany Institute of History and Art often participates. It's a nice small museum giving the history of Albany. There's a small kids' room that can keep the kids entertained for an hour or so and they often host special programs and displays. They are not a member of the ASTC Museum Reciprocity program but they do participate in the Empire Reciprocity program which comes along with a membership at the MISCI (which is an ASTC reciprocity museum). Meaning a Membership purchased at the MiSCI Schenectady would get you in here for free.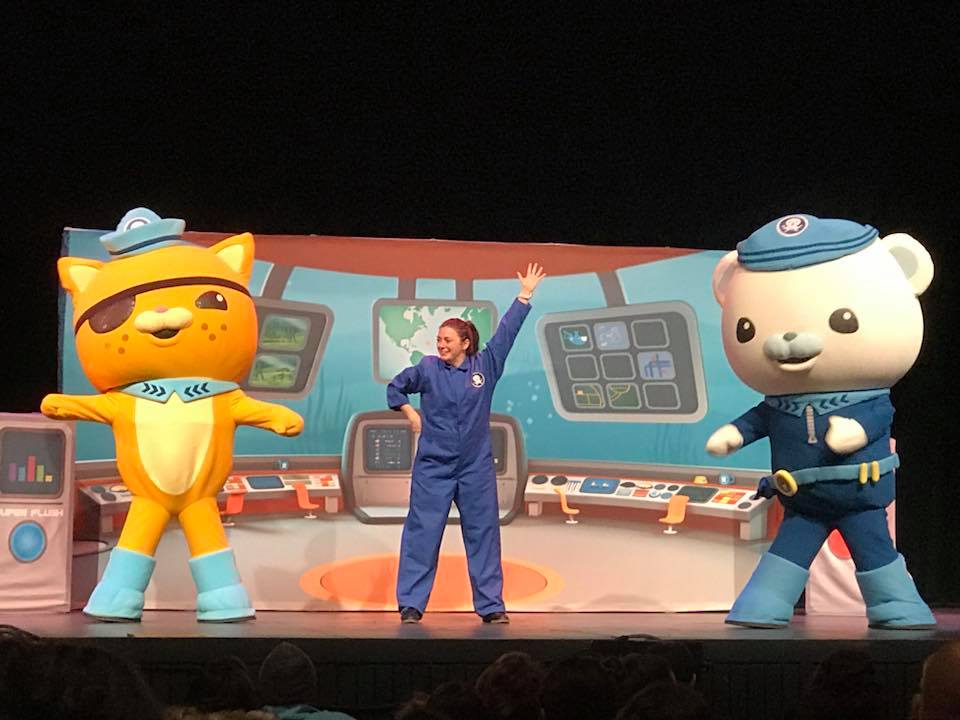 Performing Arts Venues
Times Union Center: The Times Union Center is an Arena that hosts everything from Concerts to Basketball to Cirque Du Solei
Palace Theater: located in downtown Albany this is an intimate theater hosting concerts and shows. It's a great venue to attend an event as it's much smaller than the times union center.
Proctor's Theater in Schenectady, NY: about 20 minutes away. Several years ago Proctors remodeled to make their stage larger allowing for Broadway Plays. This is a great venue to see plays.
Saratoga Performing Art Center (SPAC): about 40 minutes away. This is a Summer concert venue, that's an amphitheater with lawn seating as well. They also host the NYC Ballet.
Farms around Albany, NY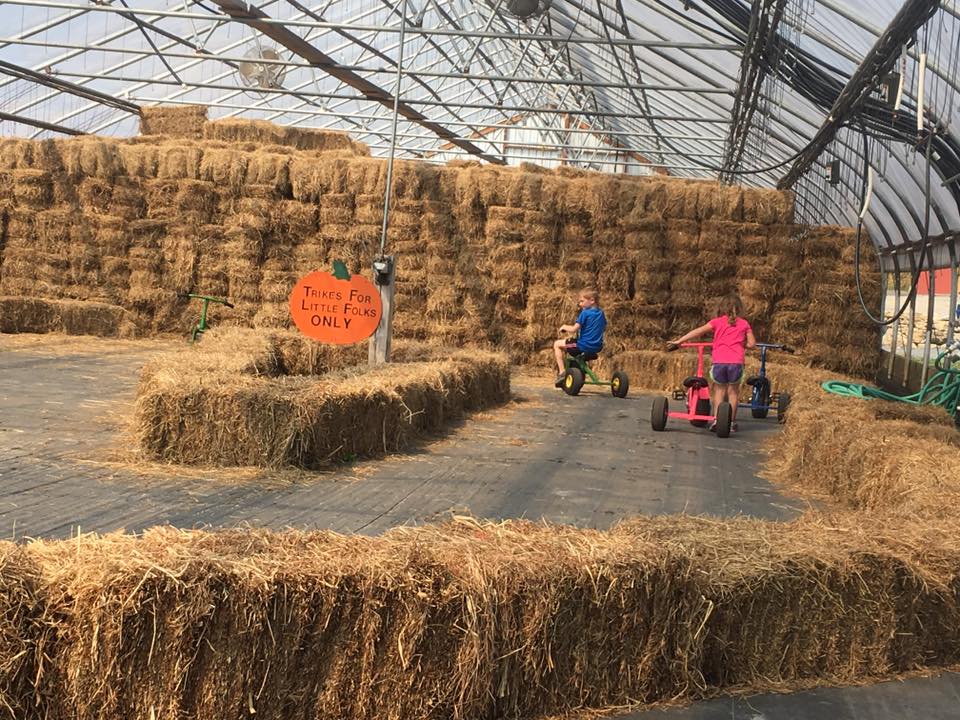 There are many farms a short drive from Albany with lots to do. Spring is great for Baby Animal Days. Fall is a great time too. There are so many Farms in the area to visit and lots to do.
Pumpkin Picking
Hay Mazes
Corn Mazes
Hayrides
Slides
Trikes
Animals
And More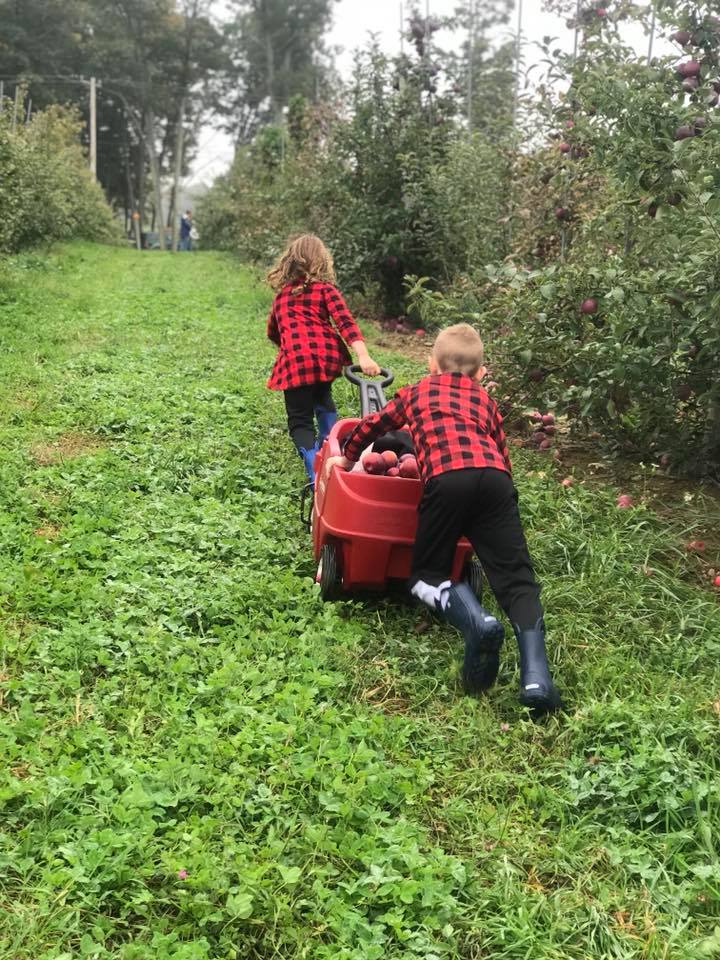 Nature, Hiking, and Scenic Views
A short drive from Albany is the Fiver Rivers Environmental Education Center which is completely FREE. This is one of the few Department of Environmental Conservation education centers that still remain in New York. The center is a small building with some information and occasionally hosted education sessions. We visited a turtle one that the kids loved. What's outside the building is the best part. Numerous walking trails filled with wildlife. As part of the turtle presentation, we took a walk on a trail around the ponds and found turtles swimming. It's a great area to get young ones interested in nature and hiking.
Albany Pinebush is another wonderful FREE environmental education center offered in Albany, NY. There' are nice easy walk-able nature trails as well as the Discovery Center. Albany Pinebush Preserve describes themselves as "the best remaining inland pitch pine-scrub oak barrens ecosystem in the world!"
Hiking
Albany is also a short distance to the Adirondack and even the surrounding areas offer numerous hiking options. You can check out Parks and Trails all over New York including surrounding Albany at Parks& Trails New York.
Day Trips
Saratoga Springs, NY
Saratoga Springs is about 40 minutes drive from Albany New York, it's a great walking village with many shops and restaurants around Broadway- the main street. Congress Park is great for picnics and also has a carousel.
Saratoga Race Track
The Saratoga Race Track is fun to visit and they offer special kids days, have a playground, and also provide an opportunity for kids to see the horses and Jockeys. They host the oldest horse race in America – Traverse.
Saratoga RaceTrack has a back lawn with TVs and allows you to pack a picnic and cooler (alcohol allowed but no glass). There's even a playground. It makes for an affordable day for families. There's also a Saratoga Children's museum, Saratoga automobile museum, National Museum of Dance and Hall of Fame, and National Museum of Racing and Hall of Fame. There are beautiful Spa resorts in and around Saratoga if you decide to make it more than just a day trip
Schenectady, NY
Only 20 minutes from Albany, NY is Schenectady. Our favorite museum in the Capital Region Area is the Misci Schenectady Museum. It's a great little Science museum that you can easily spend a half-day at. There is an admission fee but they are a member of the ASTC museum reciprocity program if your a member or you may want to consider becoming a member. Here's what the ASTC Museum reciprocity program is. If you are looking for some adult fun you can check out the River's Casino. As mentioned above, Schenectady is home to Proctor's theater which is a great place to see a play.
Springfield, MA
Springfield, Ma is only about an hour's drive from Albany. Home of the Springfield Museums which includes the Dr. Seuss Museum making it worth a day trip from Albany. You can check out more of what Springfield has to offer here. Just 10mins drive is Agawam, MA which is home of the BIG E Fair which represents the New England States as well as Six Flags New England. If you have ever wanted to go to a Fair this is a great one to visit.
An Overnight Away
Lake George
Only an hour from Albany, Lake George is a great day trip but it's also worth an overnight stay or more. Whether you chose to camp at one of the local campsites or stay at a hotel in the village your sure to find plenty of entertainment. If you looking for luxury check out the Sagamore Hotel. Hit the beach, enjoy a cruise on the lake, or head to the Great Escape Park and Water park. You can learn why Six Flags Season Passes are a great value. There are 2 parks within a 1.5 hours drive, 2 more within 3 hours drive. The Great Escape is a short drive for Lake George Village and their waterpark is a great way to cool off.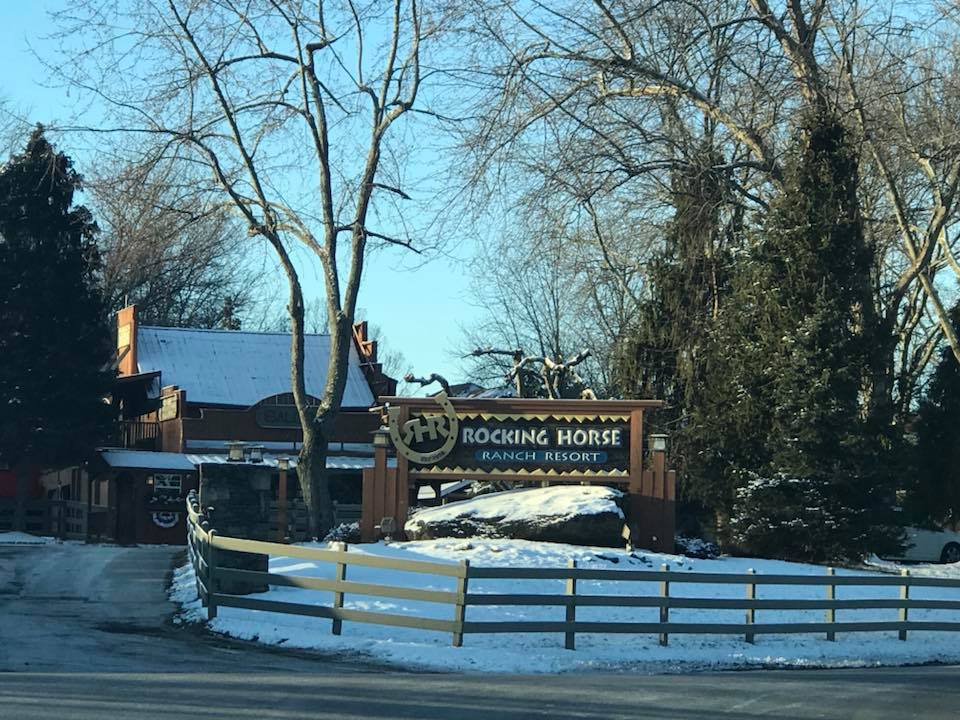 Only an hour's drive from Albany is Rocking Horse Ranch which is a wonderful all-inclusive resort and worth an overnight or 2. Horseback riding, skiing, and snow tubing in the winter, pool and water activities in the summer, and a small indoor waterpark. You can check out all the details here.
Kartrite waterpark is about 2.5 hours From Albany. It's a fun affordable Indoor Waterpark.
Whatever your reason is for Visiting Albany there's a lot to see and do and it's definitely worth a visit to New York's Capital City. Join AffordbleFamilyTravel.com Crew on Facebook and we can share more tips and ideas.
Here are some of our Adventure around Albany, NY included in this post and some that are not.
Follow Affordable_Family_Travel on Instagram
Make sure to like AffordableFamilyTravel.com on Facebook to get all the latest updates. It's also where I post my Dash Deals that are time-sensitive.