Simsbury Family Triathlon combines several family Activities into one fulfill adventure. A couple years ago we visited Simsbury, Ct for the first-time. It was so much fun we visited again and that's When the Idea of the Family Triathlon was born. The best part of this is that it can be done as a family with children of almost any age.
Simsbury Family Triathlon Distance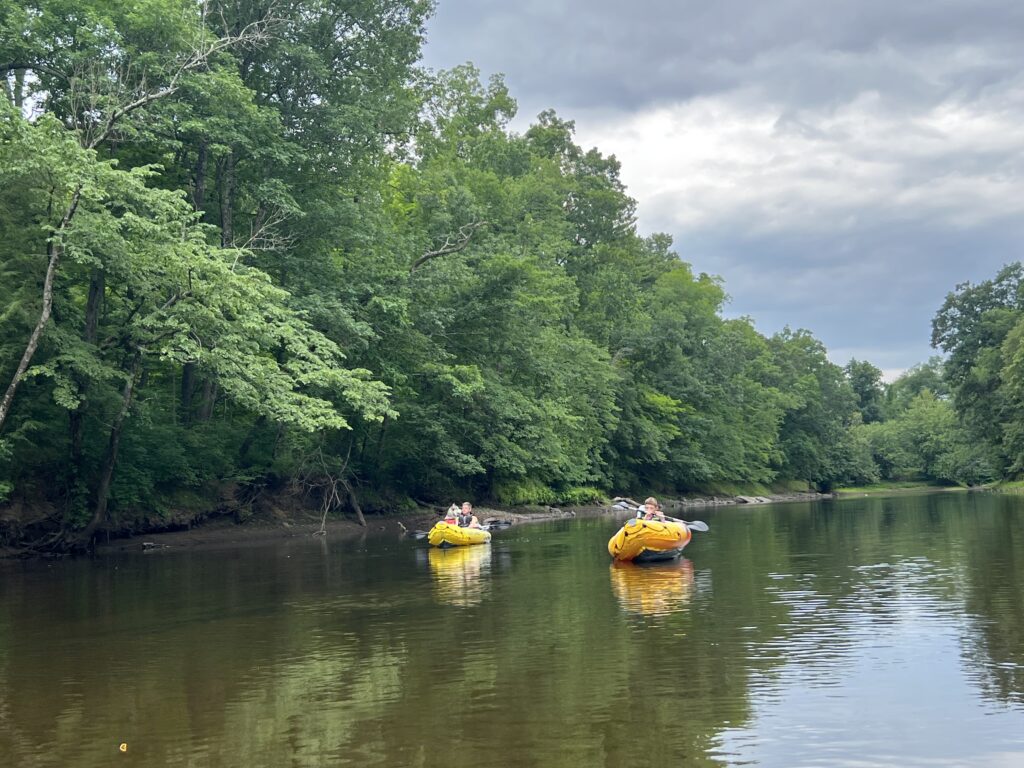 During this Family Triathlon you will paddle approximately 4.8km (3miles), bike for approximately 4.3km (2.7 miles) and end with a family walk (or run) 55m across the Flower Bridge. In comparison, an average Triathlon, you will swim 1/2 mile (750 meters), bike for 12.4 miles (20K), and run for 3.1 miles (5K). A novice triathlon may start at 400m Swim, 10.6km Bike, 2.5km Run. 
What you will need for a Simsbury Family Triathlon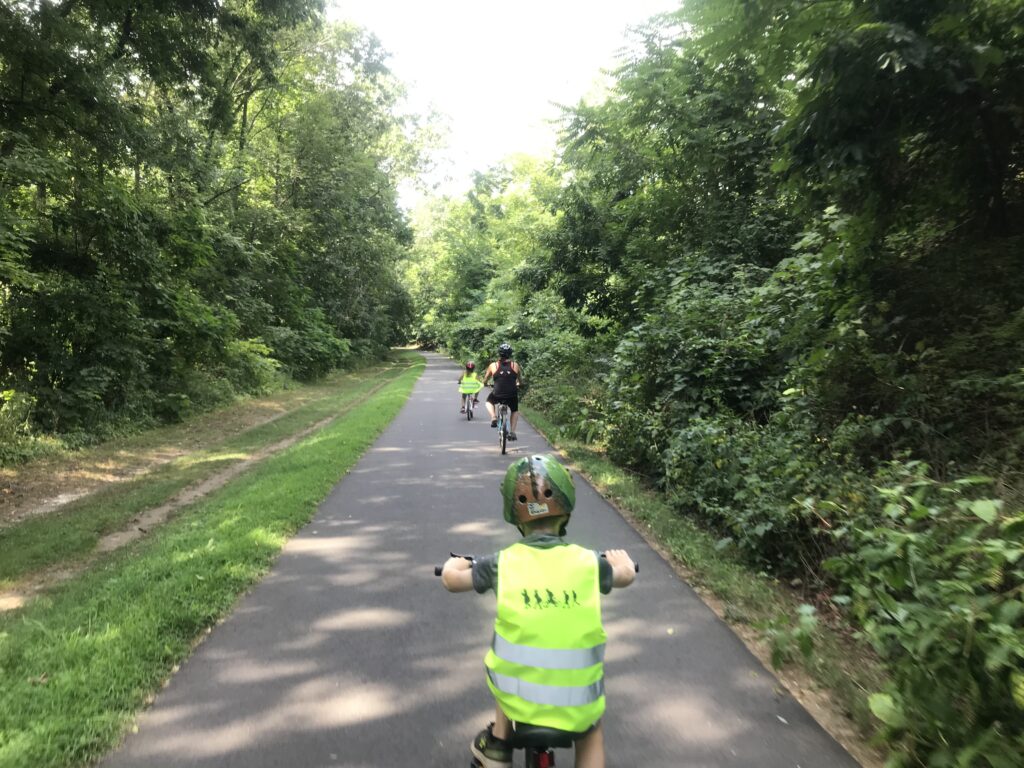 You will need Bicycles and helmets for all participants. Or for younger kids a bike trailer or bike seat for them. Bike locks to lock up the bikes and also lock up your watercrafts while your on your bike ride. I highly recommend some cable locks as they will make them more versatile for locking up a variety of things. You also likely need a bike rack to help transport all the bikes. We had U-Haul 6 install a hitch for a very reasonable price and then added a 4 bike rack that even bends down when loaded so we still have access to our trunk.
You will need kayaks, paddleboards or canoes to accommodate your whole party. You will be going with the current of the river but it's not very fast so it's ideal to have watercrafts with paddles not just tubes. Life jackets for everyone including adults. We use Inflatable Kayaks and Paddleboards which make it easy to fit them all in our vehicle.
Sneakers and or waterproof shoes. Some of us chose to go barefoot on the paddleboard or kayak then switch to sneakers and others wore sneaker type water shoes which work great for this experience.
Simsbury Family Triathlon Route
You will start your adventure at the The Simsbury Crew Team Dock: just down-stream on the left after passing under the flower bridge and Drake Hill Rd Bridge. But before you head there you will have to stop at the midway point to drop off your bikes.
Stop first at Curtis Wright Park:  On Rte 315 in the Tariffville section of Simsbury. Drop off your bikes and bike helmets and lock them up. We drop a pin in our google map so even with limited reception we can usually see how far away we are from the take out point. Then drive to the Simsbury Crew Team Dock to start your adventure.
You will launch on the dock and head downstream as the Farmington River snakes around toward Curtis Wright Park for approximately 3 miles (it could actually be 4 since the river snakes around). If you are making this a leisure day this could take 3 hours to complete. You will take out at Curtis Wright Park. Swap your Bike Lock and use it around your equipment. Grab your bikes and helmets and ride the 3 miles on the bike trail back toward the Drake Hill Flower Bridge. Along the way there is a hiking trail on the left side of the path if you would like to add a short hike to the Triathlon.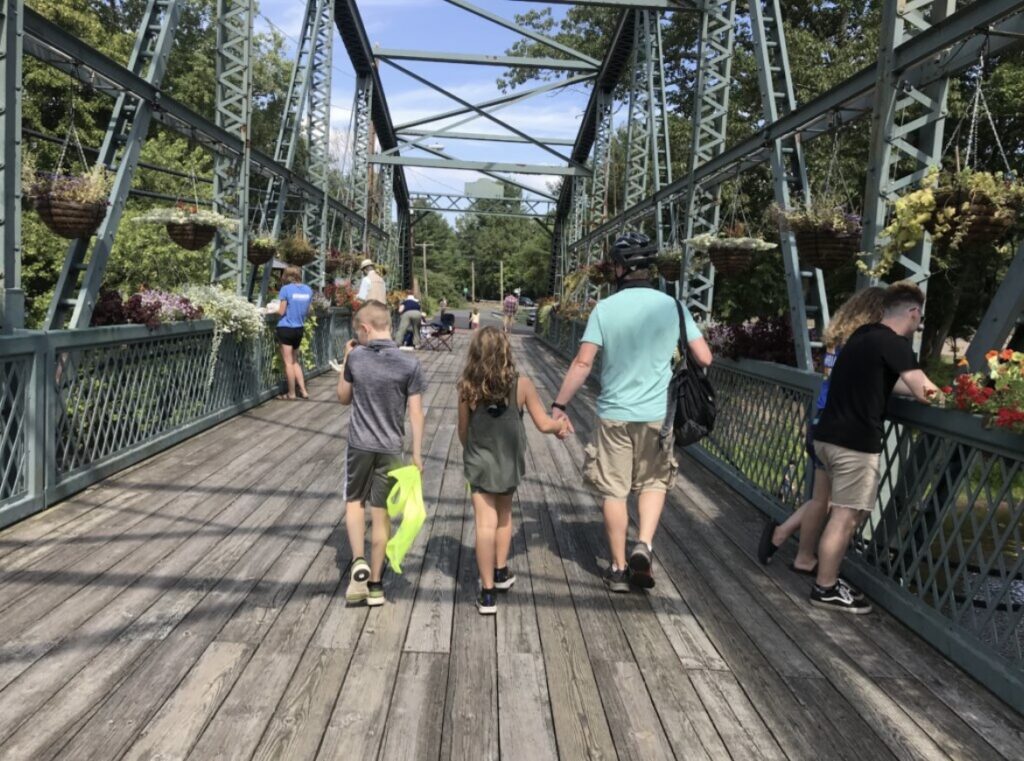 When you get to the Flower Bridge, Park your bikes and run or stroll hand in hand across the Flower Bridge to complete the Simsbury Family Triathlon. On your way back to your bikes make sure to stop and enjoy the beautiful flowers and view of the river. Then make your way across the street back to the Simsbury Crew Dock.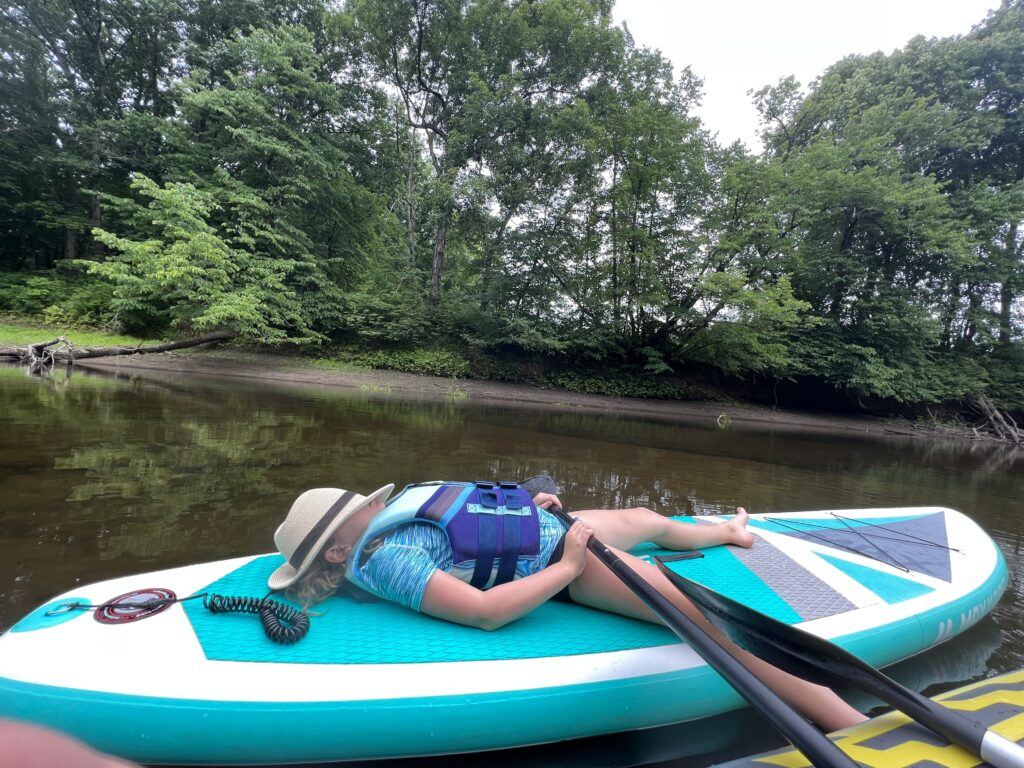 I would estimate that if you are taking your time, but do not stop for long at the park the experience should take 4.5 hours or less.
Simsbury Family Triathlon Summary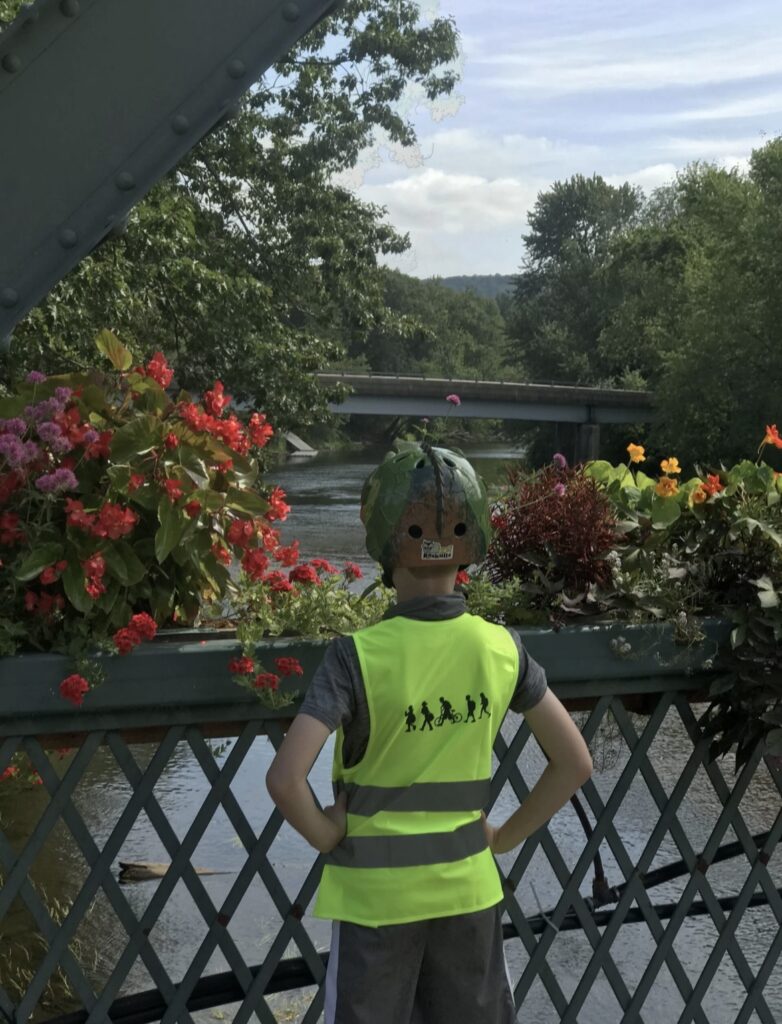 The Simsbury Family Triathlon is a fun adventure for families. You can make it a competition or you can choose to make it a leisure all day adventure. Once you have completed your adventure make sure to share your photos and even your completion time with the hashtags #affordablefamilytravel #simsburyfamilytriathlon
Follow Affordable_Family_Travel on Instagram
Make sure to like AffordableFamilyTravel.com on Facebook to get all the latest updates. It's also where I post my Dash Deals that are time-sensitive.