Philadelphia With Kids is a great destination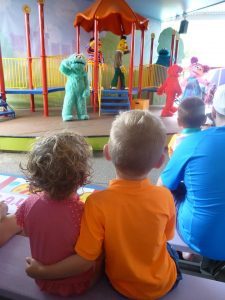 Philadelphia is a southwest airline destination that I have visited but not flown to. It's about a 3-hour drive from upstate New York and there' is a lot of affordable family fun available.
Philadelphia Airport
There's only one priority pass lounge at Philadelphia airport and its the Minute Suites no snacks or drinks included.   
City of Philadelphia with kids
There are many sites to see in Philadelphia including the liberty bell, the eastern state penitentiary, and Independence call. As well as the Art Museum (aka the Rocky Steps). Philadelphia is very walk-able. Check out this walking tour for an idea of how easy it is to walk to so many things.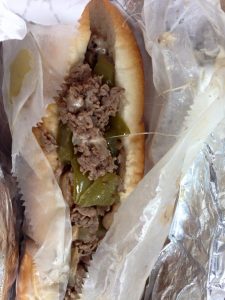 Food in Philadelphia With Kids
If you are visiting Philadelphia, you must have a Philly Cheese Steak. While many of your meals will likely be eaten at the entertainment venues you choose, make a date for a Cheese steak at a place nearest to you, there are so many to choose from.            
Sesame Place
Sesame Place is a themed amusement and water park in one. They have some great shows, a fun parade and many opportunities for children to meet their favorite Sesame Street Characters. Our kids loved the park as they could ride all of them. Most were the spinney type rides so if it allowed 2 kid and adults I stayed back because I can't handle too many of them. There was a climbing structure the kids loved. They had a water park but not a ton for their age as neither would go on the bucket structure and the water was freezing.  Really the shows and parade and characters is what its all about.     
Please Touch Museum in Philadelphia With Kids
We visited the Please Touch Museum when the kids were 2 and 3.5 years old. It's a wonderful interactive children's museum that you can spend all day at. I would say it's even great for kids up to 9-10 years old.  We didn't stay a full day because the kids tired themselves out after 3-4 hours, but we could have. We ordered a pizza at the counter for around $20 which was reasonable I think. There's an Alice in Wonderland Maze where you can paint the roses red. There are digger trucks and a large water table area.
Amish Country Pennsylvania (Lancaster County, Pa)
Lancaster is about an hour and 20 min drive for Philadelphia. Check out more details here.      Hershey, Pennsylvania Hershey, PA is about a 2-hour drive from Philadelphia, but it is the closest major airport. Hershey, PA is a trip in itself. There is so Much to do including Hershey Par, Hershey's chocolate World, Hershey Gardens, Hershey Story Museum and Zoo America which is an 11-acre zoo with over 200 animals from 5 distinct regions in North America. There's also the Falconry experience which offered unique opportunities for guest of all ages to participate in interactive demonstrations featuring hawks, falcons and golden eagles. There's plenty of family fun to last a long weekend or even a week.    Hershey, Pa has plenty of hotel options for every budget but staying at one of Hershey parks accommodations will provide benefits such as 1-hour early access during the summer season, complimentary shuttle service and more.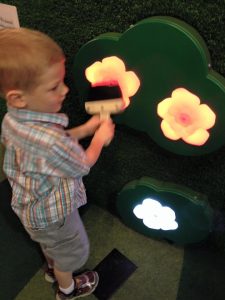 Philadelphia with Kids
 There are so many things to do in Philadelphia. From Hershey Park to Amish Country there's something for everyone and every age. It's a great affordable family travel destination.
Make sure to follow my blog so you don't miss out on future posts and tips.
Follow Affordable_Family_Travel on Instagram
Make sure to like AffordableFamilyTravel.com on Facebook to get all the latest updates. It's also where I post my Dash Deals that are time-sensitive.