Here's the perfect Easter basket fillers for the Young Travelers for the Young Traveler. If only my kids didn't already have these I would be creating these myself.
1. Zinc Flyte Scooter Suitcases would make a great Easter Basket
What could be better than a Giant egg looking Scooter suitcase filled with travel essentials. My kids have been using these suitcases since last year and my tall 7.5 year old can still use it. My daughter had just turned 5 when she started using it. I imagine having the suitcase cracked open like show but with the scooter part open and the other items sticking out of the cracked open suitcase.
Here's links to the products on amazon:
18″
Cute Panda
Pacific Blue
15″
Sid the Clops
Check out my review of these awesome scooter suitcases.
2. Camelbak Water bottles is a good Easter basket fillers for the Young Travelers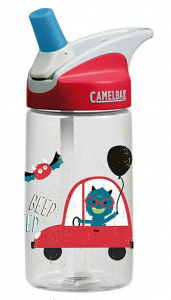 We have used Camelbak bottles for years and have since upgraded to the wide mouth bottles but our kids still enjoy the kids sized ones with the the mouth pieces. Add a carabiner and they can clip to their back packs.
Rad Monsters
Purple Flowers
Stain-resistant and taste-free Triton -WOLF
3. Travel Snacks are great Easter basket fillers for the Young Travelers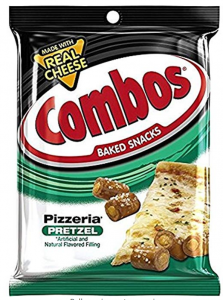 No matter where we go we always have a back full of snacks. It's always when we are stuck some where when the kids just need something and they are essential on flights too.
Combos
Slim Jims
Pringles
Chex Mix
Trail Mix
Freeze dried fruit
Mini boxes of raisins and Craisins
Their favorite Candy: lollipops, Gum
4. Action Camera is the perfect Easter basket fillers for the Young Travelers

This camera is a generic version of a Go Pro. It's great for younger or older kids and a faction of the price. Both my kids have used these cameras on the last 2-3 trips and really enjoy them.
5. Wireless Headphones (that include a cord)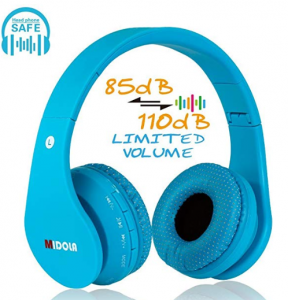 My kids enjoy using these headphones. When the battery dies they are able to simply add the cord in. the ends fold in to make it a bit more compact and less likely to break.
6. Travel Art Set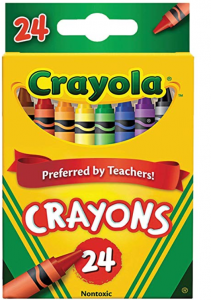 Travel Art Supplies are always in our carry ons. We try to keep it simply. Crayons or colored pencils, Drawing pad for our son and Coloring Book for our daughter.
Colored Pencils
Crayons
Drawing Pad
Coloring Books (check out dollar tree)
7. Travel Games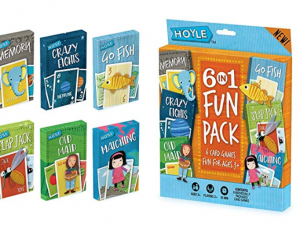 Even though my kids love their ipads when traveling there's nothing they love more than some time playing with my husband or I. We always keep a deck or 2 of cards in our carry on.
Uno
6 in 1 Card games only $6.99
Self Adhesive Crafts (from Michael)
8. Themed items for your next trip
Where ever we travel there always seems to be some thing we need to purchase for the trip. Whether it was a water proof back pack for our trip to Alaska, or new water bottles. We also have fun getting Sponge bob themed things before our trip to Nickelodeon Resort.
Beach towels , Swim suits, sunglasses, sandals, Caterpillar stacking cups
Disney, Nickelodeon or other character themed items, autograph books etc
Themed Lego sets like this Eiffel Tower set.
hair accessories or jewelry related to your trip.
9. Home made Items
Colleague pictures printed to play I-spy
Bingo cards Use m&m as the pieces. I like character Bingo cards such as Disney because I can just randomly call out characters.
Check out these printable travel games from Tripsavvy.
If you are leaving right after Easter you could do:

Fruit-loop or Cheerios Necklace kids: All you need is Cereal and Floss
Build your own Olafs (marshmallows, pretzel sticks, chocolate chips & orange tic tacs)
10. Scratch off Map
These maps are great. Not only do the kids get excited when they get to scratch an area off but it's a great way to track  where the places they visit. World Scratch MapUSA States Scratch Map
Choose from paintable egg squishies or a Squishies set with markers. if you don't know what Squishies are there are essentially stress balls. Kids love to collect different shaped ones. I kind of think of them as junk but I love these because they are an art set so they serve a double purpose. It's also a great activity to do home or while your traveling.
Follow Affordable_Family_Travel on Instagram
Make sure to like AffordableFamilyTravel.com on Facebook to get all the latest updates. It's also where I post my Dash Deals that are time-sensitive.