The Hyatt Regency JFK Resort World is a fairly new hotel with a club lounge. The rooms are spacious and the Hotel offers Club Lounge Access. If you are not Globalist you can pay a fee to enter for the evening or for breakfast. The only thing missing is a pool and a kids club. The hotel is new so the rooms are beautiful and comfortable. There's a club lounge offering breakfast and evening reception. And of course Resort World Casino ready for some adult fun which is why a kids club and pool would make this a wonderful family get away. But don't worry there is plenty of family fun around Queens.
Rooms at Hyatt Regency JFK at Resort World
There are several room type options. The basic rooms are more spacious than an average room and huge compared to NYC rooms.
The King 1 bedroom suites offer 2 bathrooms with an L shaped couch in the living area. While the website states there are some with sleeper sofas, on the 2 occasions we have been in a suite the sofa was not a sleeper sofa though they are wiling to bring in a cot and extra bedding for the couch. The 2 bathrooms is great for families and the master bathroom off the bedroom offers a soaking tub as well as a separate shower.
The power shades create the perfect black out so everyone sleeps soundly and if your lucky maybe the kids actually sleep in. Unfortunately sound really carries in the hotel but the Hotel staff are extremely friendly and happy to move you if needed. Every time we stay there it seems the hotel isn't very busy so we were able to be moved the one time we had very loud guests near by.
Hyatt Regency JFK at Resort World Club Lounge
Hyatt Regency JFK at Resort World Club Lounge is located on the first floor down the hall from reception on the left. There's bathrooms right outside the lounge which are convenient. There's 2 long sofas with chairs near by a computer station and several other tables.
The evening reception consists of 3 hot h'orderves. For our stay it was chicken cordon blue bites, mini grilled cheese and asparagus pastries. They also have a small salad bar with potatoes salad. rolls and dessert options that included cake pops as well as brownies, cookies, and rice crispy treats. bottled alcoholic and non alcoholic beverages were available including beer, wine, and mixed drinks.
Hyatt Regency JFK at Resort World Club Lounge hours vary so its best to ask when you check in. Evening Reception was from 5-8pm for us and breakfast started at 6:30am. During one of our stays the workers had everything set up at 6am but they were not allowing us to eat yet. I think this is because there are a lot of walk ins that pay at the entrance and there wasn't someone at the cashier desk yet.
Breakfast offered pancakes, cheese omelets, pork and chicken sausage. as well as smoked salmon and condiments. Pastries and bagels were also available.
Staff in the lounges are incredible friendly and helpful. I am dairy free and they ran out and grabbed some almond milk for me for my coffee which I very much appreciated.
Near By Entertainment
There's plenty to do in the area even if you aren't planning to head into the City.
Culture Pass
The Culture Pass is a free attractions pass for anyone who has a NY library card. NY library cards are available for anyone who lives, works or goes to school in New York State. Free Attractions with the Culture Pass located in Queens include:
Queens museum
King Manor Museum
Kuoferberg Center for the Arts
Lewis H Latimer House Museum
The Queens Zoo, located on over 18 acres in Flushing, NY, features wildlife native to the Americas. Wal through areas of the park including the Southern pudu from Chile and Argentina, the American bison from the Great Plains, and Andean bears. The farmyard which features rare breeds of domestic animals including Flemish giant rabbits, Texas longhorn cattle, and Jacob's four-horned sheep if perfect area for younger kids. If you have a Bronx Zoo Membership, the Queens Zoo is a reciprocal partner.
In addition to the more than 450 interactive displays, The NYSCI also presents seasonal featured art and science exhibits that capture the imagination of all ages.
Aqueduct Race Track
Aqueduct Racetrack is a Thoroughbred horse racing facility with racing meets are usually from late October/early November through April.  The Aqueduct Race Track is located in the same area as the Hotel on the other side of the Resort World Casino.
Not really an Airport Hotel
This hotel is near JFK airport but it's not really an airport hotel. There is no airport shuttle and long term parking is not available. Bummer because I think there would be a lot more people opting to stay here if there was. The parking lot is HUGE so there's plenty of space though I am not sure if security would be a concern of there's as there's a lot of traffic in and out due to the Casino and Race Track. There is a shuttle that will take you to the Aqueduct subway stop and from there you can take the train. Uber or Lyft isn't to expensive to take to the airport and is of course convenient.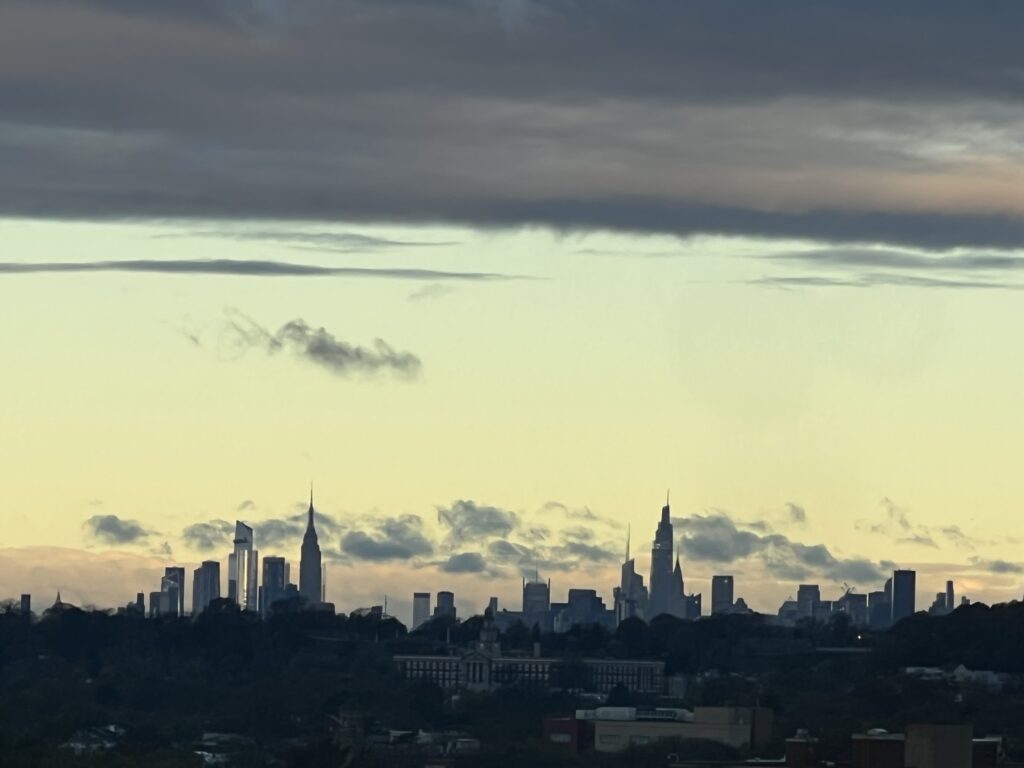 Hyatt Regency JFK at Resort World Review and Tips Summary
The Hyatt Regency JFK at Resort World is a really nice hotel in an ok location. The Club Lounge and rooms are really wonderful and if you don't mind a drive or shuttle to the subway to get to key locations, this is a great hotel for families. Spacious clean rooms and wonderful service.
As always Hyatt has a consistent quality and service we love which is why Hyatt is our favorite Hotel chain and our top choice when traveling. There are many Family Friendly Hyatt Locations that have been wonderful vacations.
Follow Affordable_Family_Travel on Instagram
Make sure to like AffordableFamilyTravel.com on Facebook to get all the latest updates. It's also where I post my Dash Deals that are time-sensitive.