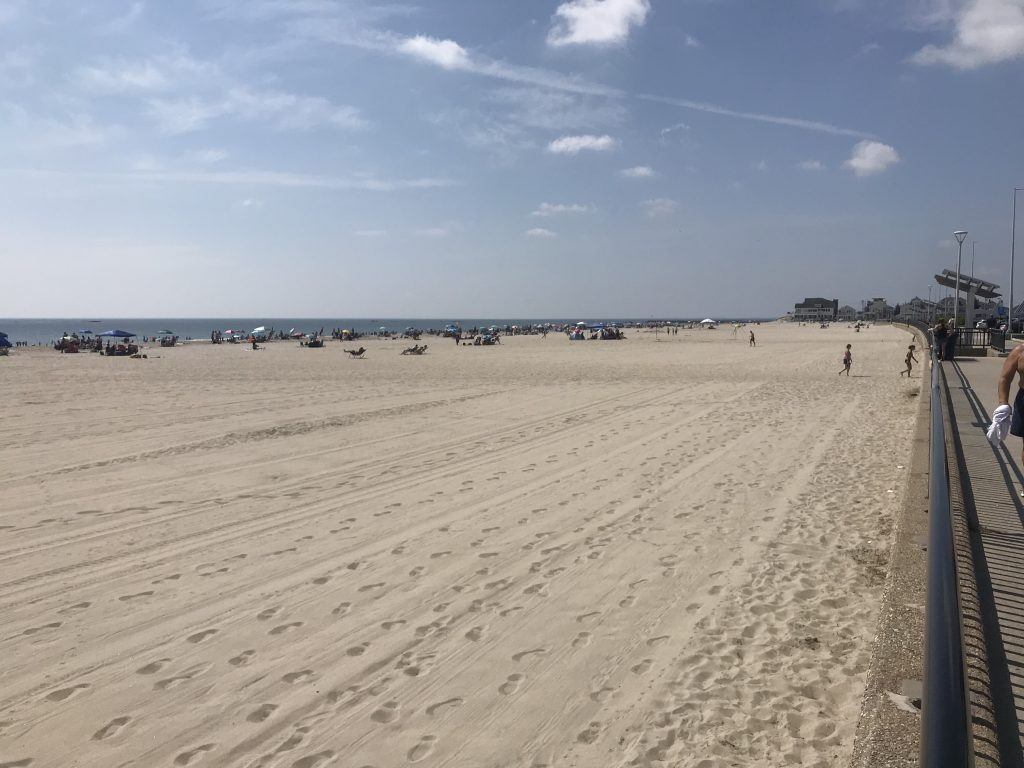 We mastered 1 Night Trips with Kids
I use the term mastered loosely. We are able to do them with more ease than bigger trips. When the kids were babies we would never travel for 1 night it was way too much work for such a short stay. Now we often travel for 1 night over the summer time to squeeze in as many trips to the beach as we can.
It's Friday night. We spent the afternoon cleaning out the van. Then packing it up with our beach cart, boogie boards and all our other beach stuff. More than we would pack for a 17 day international trip but for only 2 days and 1 night. The kids were extremely excited (as am I). As I kissed the kids good night, our son giggled and said it's funny we are only going away for 2 days.
We have gotten pretty good at taking short trips to squeeze in as much travel as we can while working full time 9-5 jobs. Especially in the Summer where the beach is a short 2.5-3hr drive away and so many options to try out.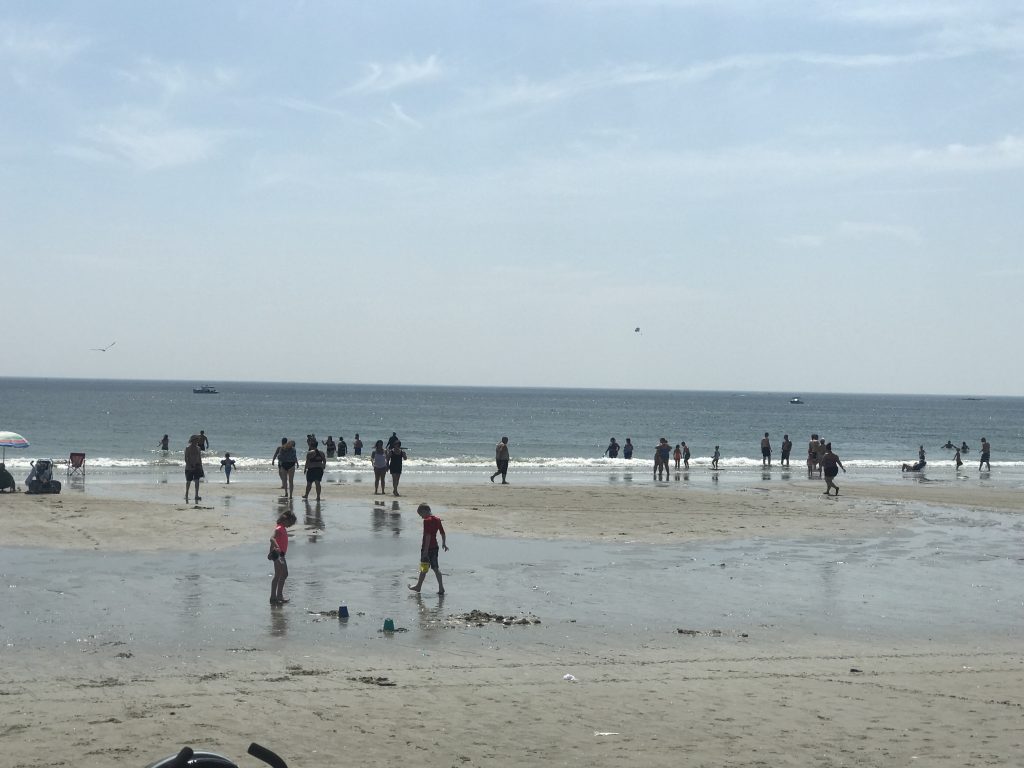 Tips to Master 1 Night Trips with Kids
Pick destinations that are 3-4 hours drive (or train/bus) away.
Plan Details. With only about 32 hours in your destination you don't want to waste any time trying to decide what to do.  If you are planning to eat out have several options near by in case one has a long wait.
Have some rain day activities as back up if weather isn't great.
Pack a cooler for lunch the first day (and even the second) this can save you time depending on where you are. It will also save money.
Have your packing list organized and pack up the car Friday night (Accept food we  leave that packed in one area to be loaded in the morning.
Have the kids go to sleep in their clothes (unless you are planning to wear your swim suits then change before you head out).
Frozen breakfast at home. Our McDonald opens pretty late and are always so slow. We can save time and money having a frozen breakfast we can quickly heat and go. Or simply opt for cereal.
Pack a day bag for the first days activities so you can just grab and go when you arrive.
Drive straight to your first activity unless its in walking distance to your hotel. Often arriving at 9 am your room won't be ready. There's no reason to check in unless your planning to park there and walk to your first activity.
Enjoy and don't try to do everything. Remember it's only a 2 days and you can always go back. 
* If you plan to camp, I recommend leaving Friday night (2 nights) and leaving early enough that there's at-least 1 hour of daylight when you arrive. This gives you time to unpack and set up so your ready to go in the morning.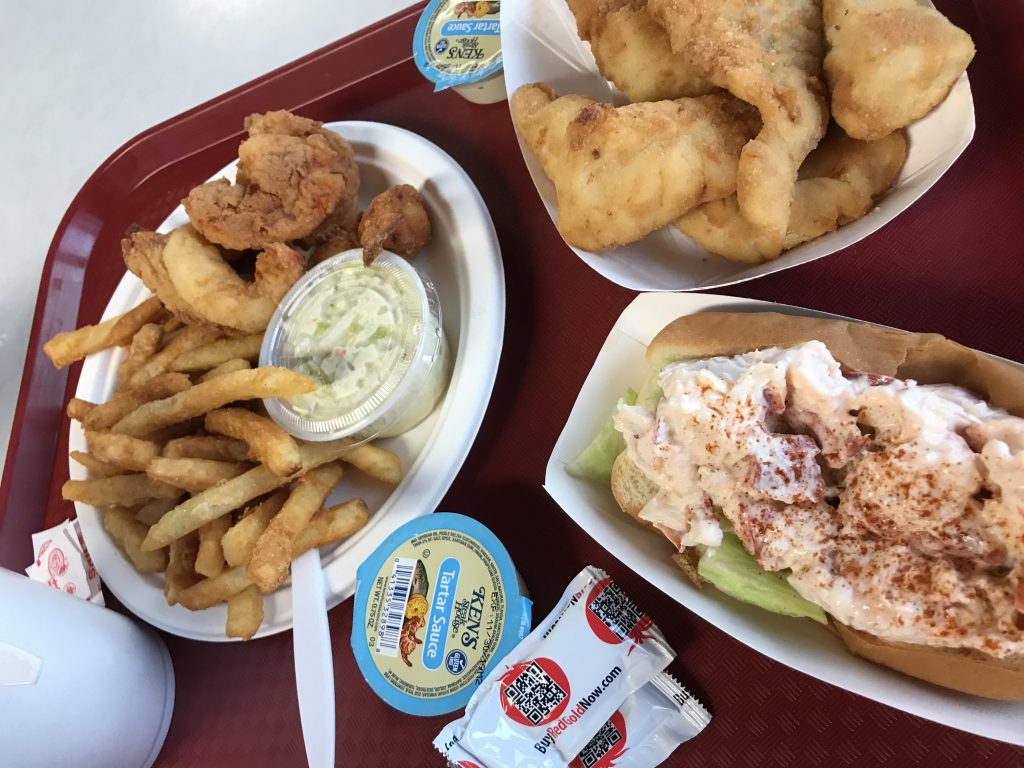 Why it's worth it
For the cost of 1 Night you get 2 days at your destination while adding each additional night will only give you 1 extra day.  So 1 night 2 days  gets you the best cost per day rate for a hotel stay.  If you book a $100/nt hotel it averages $50 for each day. Even if you book a $250/nt hotel it only averages $125/ day which makes it very easy to keep your costs under $300 a day which I consider to be a budget trip.
No time off.  Working full time with limited time off means we need to find ways to travel with out using our vacation time. squeezing in a 2 day 1nt trip is the easiest way.
For us, it doesn't get better than the beach and fresh New England seafood so we will squeeze in a few trips each summer. We finally have mastered 1 Night Trips with Kids and it's really helped us squeeze in a little more adventure each year.
Check out our 12 Trips in 12 Months  several trips with short weekend trips over the summer as well as some large trips.
Make sure to like AffordableFamilyTravel.com on Facebook to get all the latest updates. It's also where I post my Dash Deals that are time sensitive.